I was speaking with an acquaintance recently and he made the statement 'No one is entitled to anything'. At the time, I felt there was something wrong with that statement but I didn't have the time to explore my thoughts.
Only three days ago, a friend made the same statement. In fact, this friend of mine was thoroughly convinced that no one was entitled to anything. Well, I was in the mood for a discussion so I chatted her up. This post is a summary of our discussion
We All Owe A Debt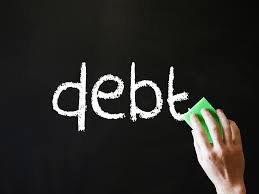 Image source:
Flickr
The first thing I have to point out is that everyone owes a debt. In fact, the very fact that you've read this far places an obligation on me to make a good argument for my case, whether it's convincing to you or not is out of the question.
However, let's take on a more serious example. Imagine I become involved with someone and a child is born. I owe that child love, care, attention, provision and protection. I cannot argue that I didn't want a child so I can leave the child to fed for himself. No, it doesn't happen that way.
What I'm saying here is simple. By our actions and inactions, we commit ourselves to certain things. With each word we utter, each action we take, each interaction we make, we knowingly or unintentionally commit ourselves to others.
So yes, we're all indebted to someone or something. The difference between those who acknowledge this fact and those who don't is a major tell between those who are responsible and those who aren't.
The Place Of Responsibility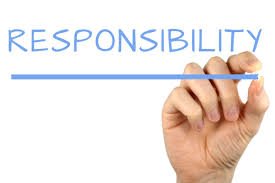 Image source:
Creative Commons Images
Responsibility comes from the realisation that no one exists alone. Everyone is connected together, one way or the other. We all share a home, a community, a workplace or even a planet at large. Whatever the connection, the point remains that actions have consequences. Whatever I do has the power to affect you positively or negatively.
People who live with that mindset don't just go around claiming they owe no one anything because they understand the implications of that statement. Instead, they are careful and intentional with their words and actions. They don't just commit themselves to others.
Take for instance, a committed relationship. It's true that we all have a right to decide what we want. But when a responsible man enters a relationship, he realises it's not only about himself, he has to think of his partner too. At that point, he begins to restrict himself in many ways than one. He realises he owes his partner love, care and loyalty. If he can't deliver, it's better he summons courage and makes a clean break.
There are many levels to this and many more illustrations that can be employed. However, the point remains: no one is entirely free to behave the way they want without regard to other people's feelings and emotions.
The Place of Sensitivity

Image source:
Flickr
I expect that someone would argue that while we all must try to be responsible, we are not responsible for how other people feel. I quite agree with that. However, that doesn't gives us the right to be automatic jerks.
There is the place for empathy in every situation. Like I said earlier, humans don't exist in vacuums. We must realize that ultimately we need each other to survive and thrive. So even when we come across people to whom we seemingly owe nothing, we owe ourselves the obligation to be humane, to be warm, to be kind.
The statement 'no one is entitled to anything' should not be used as an excuse to hurt feelings, abandon responsibilities and live insensitive lives. Rather, we should seek to create as much happiness and warmth as we can.
Those are my thoughts on the issue. What's yours?