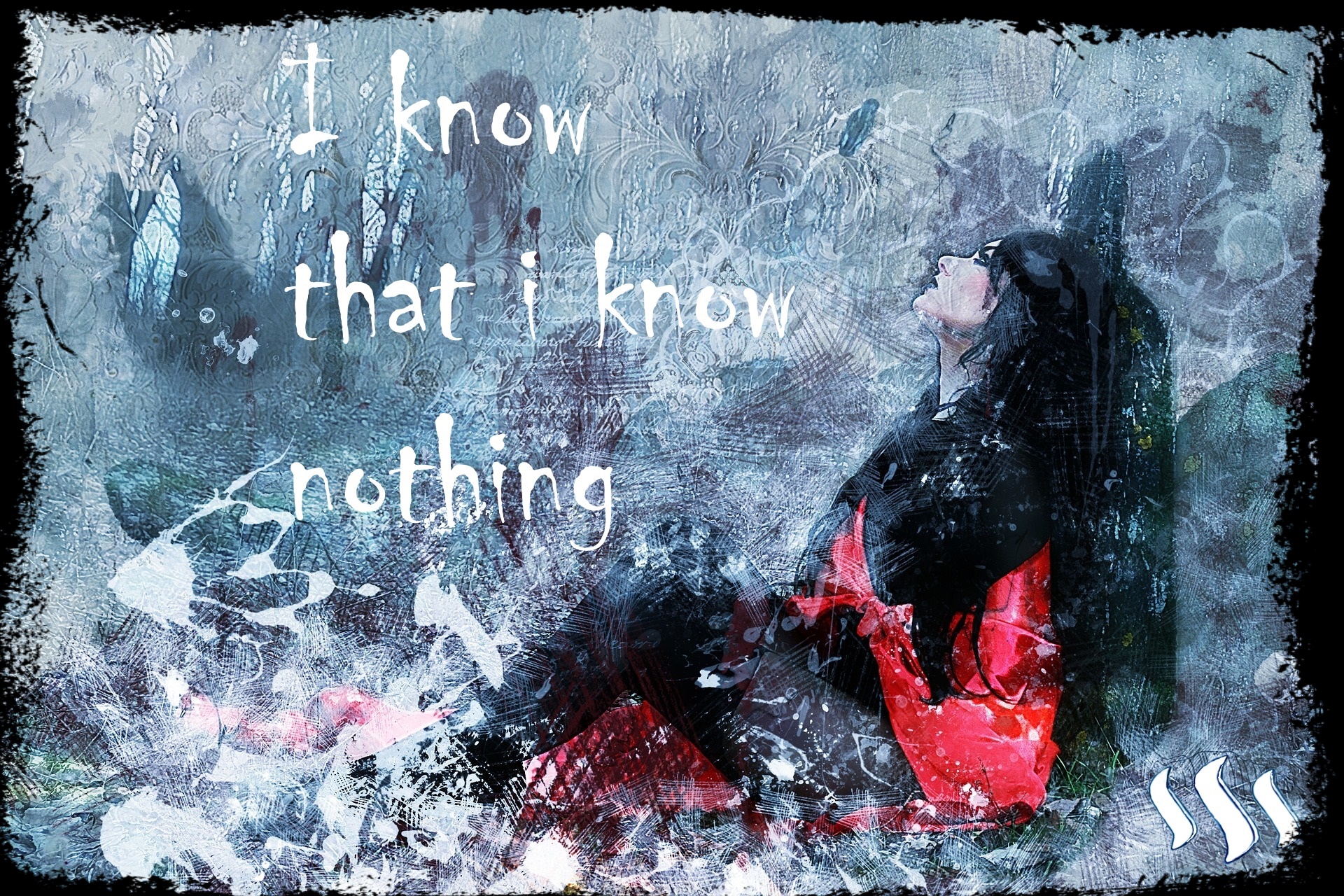 When I started steeming my goal was not to tell you how things are, but to help you explore ideas that are enabling you to expand your understanding of the world we both share.
The views I express do not necessarily represent the unanimous view of all parts of my mind. Sometimes I'm just the vehicle of captured ideas that pass through me in moments of meditation.
I am writing everything with the belief that you might find value in it. But I encourage you to read everything I write in a dubitative way, and think about it for yourself, never take my word for granted
Now since we got this out of our way, I want to apologize for the length of this post.
I feel like I sacrificed everything I could from it, as I am already afraid that I will bore you all to death with its length. But I do hope that some people will find it enjoyable despite this fact.
Please leave me feedback regarding the length of the posts.

So what do I mean when I say that I know nothing? Am I really that stupid? Then how dare I to write about intellectual stuff in here.
Or am I that pretentious to compare myself to Socrates, since he is the originator of these words?
Well, I hope that I am not the first, but I know for sure that I am not the second.
For me this saying embodies a paradigm I've chosen to incorporate in my life in certain context, a paradigm which helps me to construe the world around me based on the stimuli my mind consumes through my senses.
I will give you in this post part of my rationale upon which it was built, and a broad reason between the lines as to why it can bring value.
Because I don't want to overwhelm you with a lengthy post. I will do 2 more entries that are incited by this post, and together they will bring us to the 4th one, in which we'll focus more in depth on the practical lessons we can extract from the other 3 entries.


The more we learn about the world, and the deeper our learning, the more conscious, specific, and articulated will be our knowledge of what we do not know, our knowledge of our ignorance. For this, indeed, is the main source of our ignorance – the fact that our knowledge can be only finite, while our ignorance must necessarily be infinite.
Karl Popper

Bacon said that knowledge is power. I truly believe in that. I saw the immense change it had in my life. I believe knowledge can have the same impact on everyone's life. But Bacon omitted the fact that knowledge is only potential power. It has no real value until it is applied, until it becomes the engine of our actions. This engine I believe can be improved throughout our whole life, and that is because I tend to agree with Popper's words (that our ignorance is infinite).

No matter how much we know, we always will not know more. In fact, we don't even know what we don't know.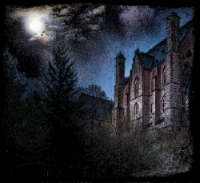 The truth is that we are living in uncertain truths. Our mind is like a king that lives inside a castle. The castle is built in such a way that the king cannot go outside, and see how the world is for himself. He has, with some exceptions, 5 trusted messengers that are bringing him reports on what the world is. These are special messengers.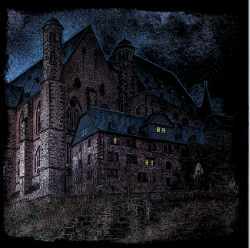 He trusts them like he trusts himself, and would never dare to question the validity of the information they bring to him, that would be unbearable, because that would mean questioning the very fabric of his existence. And yet there is a possibility that the messengers might bring him erroneous reports from the outside. Especially if he is the type of autocrat doesn't react well to bad news, which the outside world has plenty to share with a king during his lifetime.

If our king organizes his life around certain laws, and looks upon them as being universal and immutable, he is bound by them to certain limitations, and the degree of truth he seeks is capped by them. The truth shouldn't be capped by such universal laws.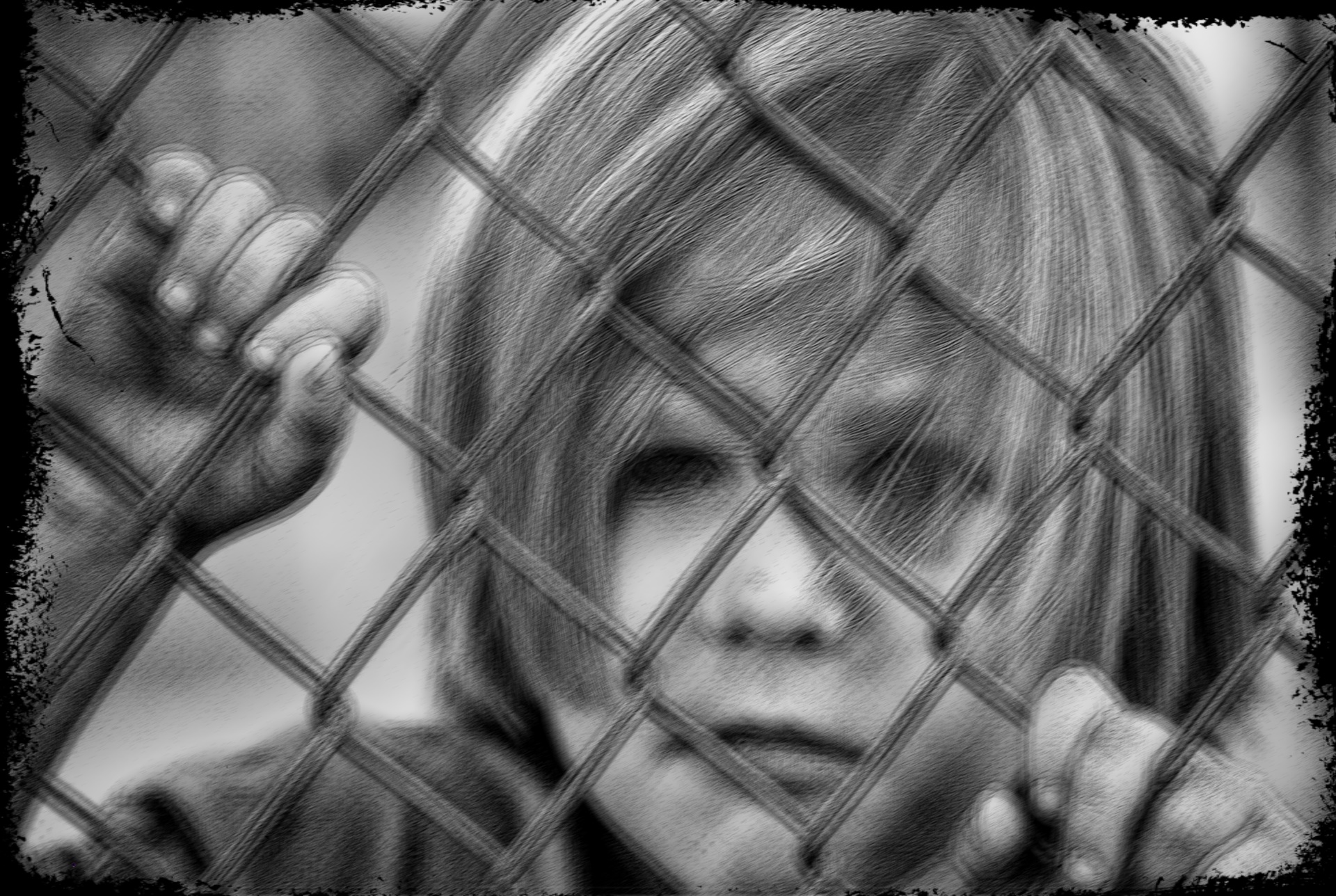 By that I'm not trying to say that the results produced by science should not be trusted. Science is one of the best manifestations of our cognitive capacity. But it is nonetheless an instrument of our cognition. And since our cognition is not perfect, why would we expect something different from its creation?
Science has proven to be wrong many times before. And by wrong I mean some theories were true in the pragmatic sense to fulfill their purpose, until they gave place to other theories that had more "true-ness" in them.
I think Popper's theory of falsifiability is pertinent here. Basically he says that no theory can be proven, it can only be disproven. If a hypothesis can't be disproven by empirical evidence, then it isn't really scientific.
In this way we had amazing results thanks to science. But science can't work lone. Science dethroned religion only to become the new religion. And like every other religion it has the tendency to oppress its followers.
Science is based upon the scientific method or scientism. The mechanistic way of explaining the phenomenons is standing at its core, and it inevitably leads us to different forms of reductionism. By that I mean that different branches of science are researching different elements of a phenomenons, neglecting the others or reducing them to the ones considered by them "essential". But essential doesn't mean whole. They look to the world as a linear occurrence, where one cause has a certain effect (with exceptions of course, like Quantum physics). They do work with multiples, but they can never include EVERYTHING in their research. This empowers us to prove through science that on which we direct or scientific focus, which is contributing in a major way to human advancement. But always keep in mind that science is not perfect.

Even when the experts all agree, they may well be mistaken.
Bertrand Russell

Not everything we know is that easily proved by science or at least the answer isn't fulfilling. And even if science proved that Love is just a chemical reaction in which a hormone named X is released in Y condition, for example, does that really encompass all that love is? Everyone who experienced love would be inclined to add so much more to it. So you can see how science has the tendency to reduce everything to certain truths.

We are but a drop in a vast ocean of knowledge. How can a drop encompass the whole ocean?

That's why we shouldn't let the mechanistic nature of science reduce us to something we are not.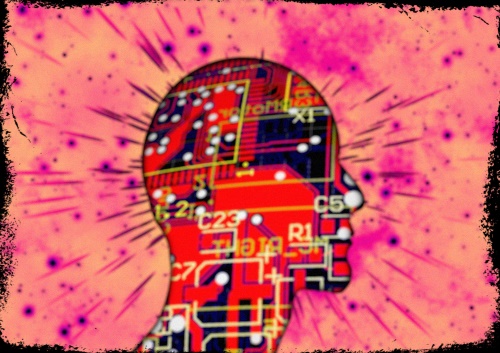 There will always be "something" that cannot be looked at through the lenses of science. And that is the reason why there will always be a place for unscientific science.
That "something" will always be the soil on which belief can blossom - "trust" in something that cannot be proved by scientific means. And here I'm not talking about trust in Gods or some other ineffable powers. But about the relation between us and our knowledge. We need to trust in the unscientific knowledge we possess in order to act. Or we risk being paralyzed by our cynicism towards life itself. What would make you wake up in the morning if there wouldn't be anything to believe in?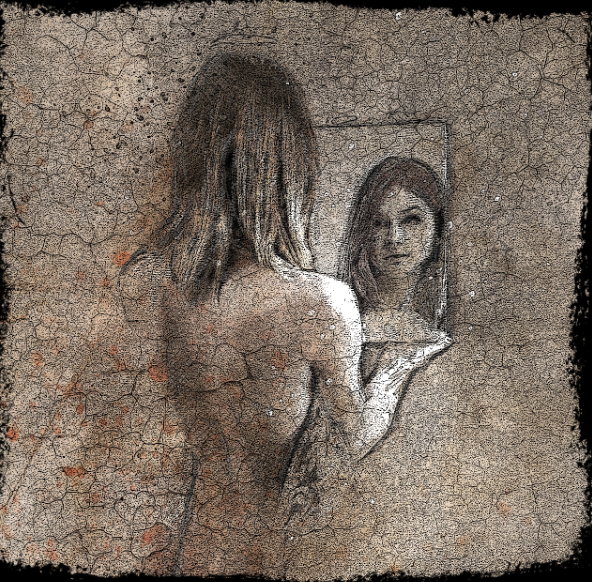 I believe philosophy to be unscientific science. But I don't look at philosophy as an endeavor reserved for the academicians. In fact, their philosophy is pretentious an elitist. Philosophy is not theirs. Philosophy is ours. It's yours. And you are doing it at one point or another in your life, whether you know it or not. You don't even have to call it philosophy. You can call it Steemosophy for all I care – Saussure would have loved the name you chose.

In conclusion, I would say that for a better life – seek knowledge. Use everything science has to offer, but be conscious that it's not enough. You'll have to discern it, don't take anything for granted. Don't even take the assertion of not taking everything for granted for granted, does it make sense?
Embrace your calling of an unscientific scientist. Be in search for knowledge that is good enough to enable the attainment of your pragmatic purposes. But don't be limited by it. Always question it. Always seek to improve your knowledge. Knowledge isn't an inert mass of data that you simply hold in your brain, it is as dynamic as the Universe itself, and it is constantly changing – just as its holder.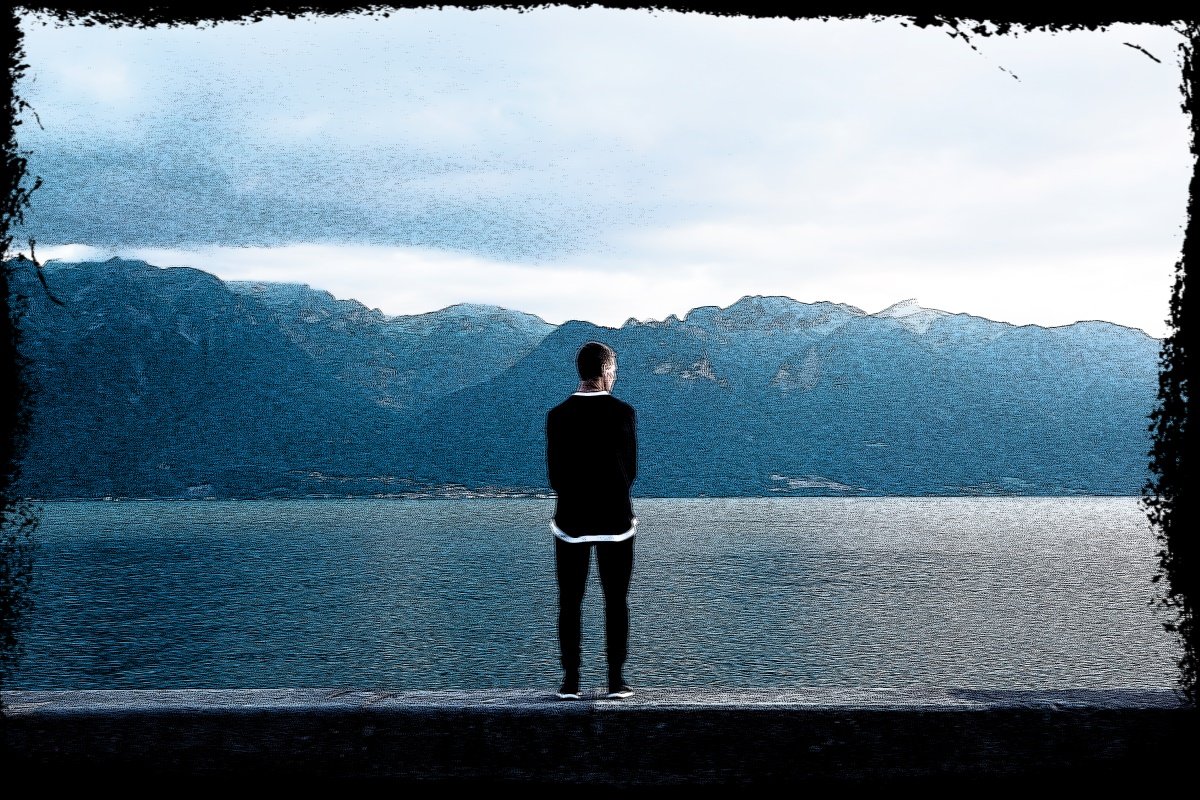 Knowledge cannot be attained without thinking. So in the next entry we'll focus on thinking. I will include a link as soon as I'll write the article.
Update: I Speak, Therefore I Think
Thank you!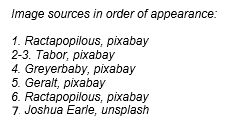 Follow me for future posts
@kaizencrrr