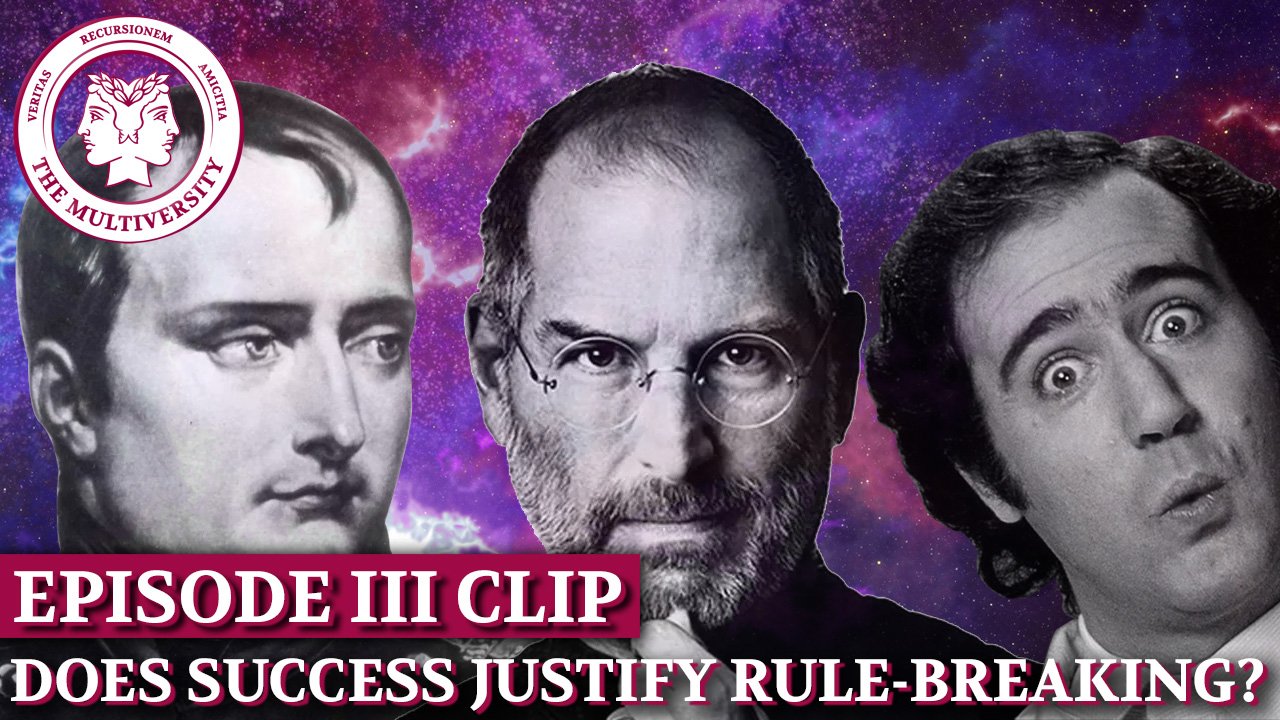 What do Steve Jobs, Andy Kaufman and Napoleon have in common? Depending on your perspective, they were either great men or assholes.
Do people who achieve greatness live by a different moral standard than the rest of us? The Multiversity examines how those we consider great seem to have a massive tendency to break all the rules, even those we consider morally sacrosanct. And how we tend to forgive them.
---

Who we are
The Multiversity Project is a podcast for higher dimensional education. Join your hosts Arielle, Chris, Kurt, and Katy as we explore philosophy and the multiverse, and uncover the strangeness within.
Please connect with us
The Multiversity Project Website
The Multiversity Project Facebook
The Multiversity Project Instagram
The Multiversity Project Twitter
The Multiversity Project Telegram group
The Multiversity Project YouTube
The Multiversity Project Hyperspace
The Multiversity Project Steemit