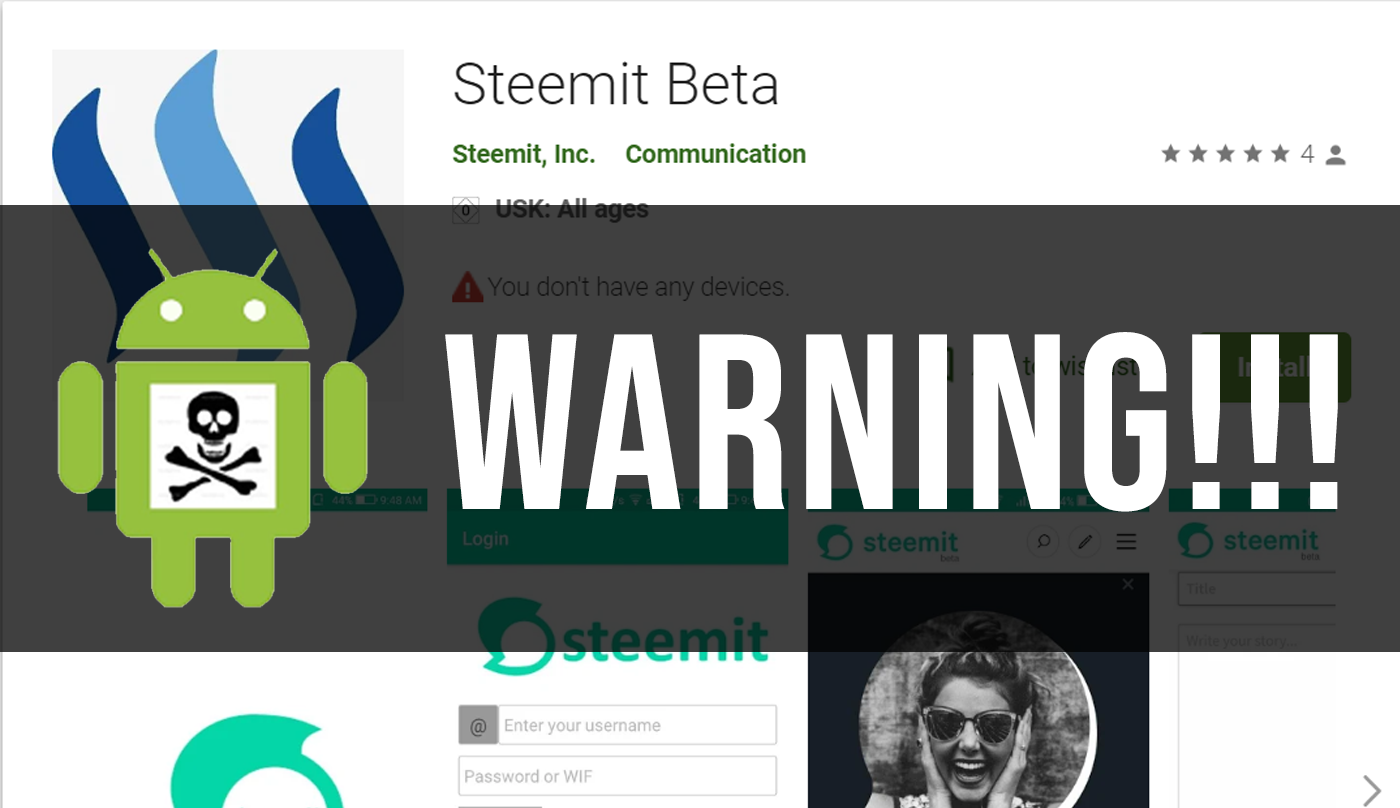 It seems that I'm currently attracting Scammers - but I'll take it as long as I can protect my fellow Steemains.
So I've received the following transfer-message from @marvels in which I was getting told that I should download a Steemit App from the googleplay-store.

Screenshot from Steem Messenger
As soon as I saw the message I noticed a few red flags.
Red Flags
1.) Broken English
2.) 20 SP (~60 USD) for a login?
3.) The id: com.steemit.dtubee
4.) The App itself - 4 reviews. 100% all fake.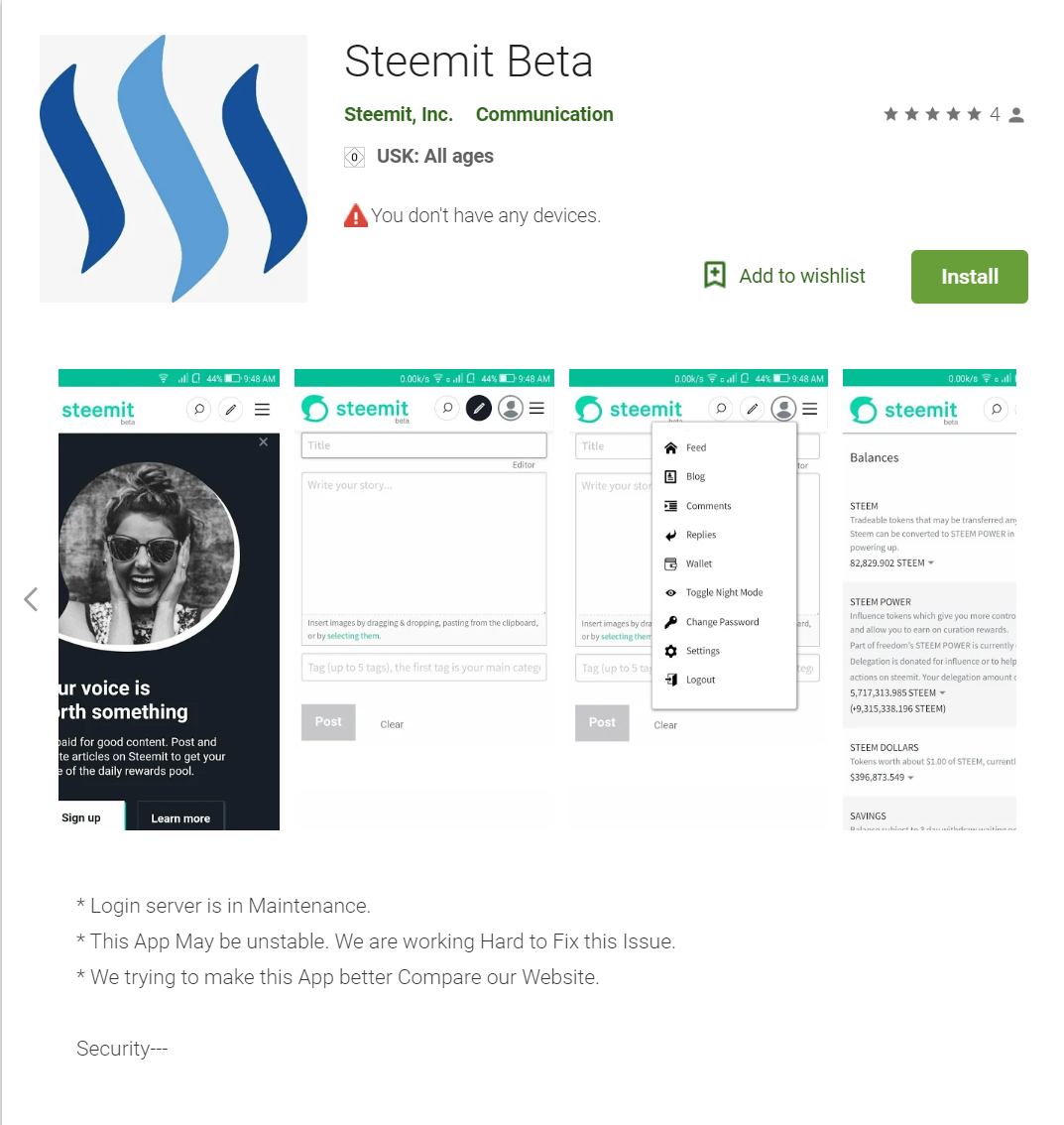 Phishing Attempt
I'm 100% sure that whoever created the app, send the transfer and wrote the fake reviews is trying to get your keys.
That means: Don't install the app or you'll lose your keys!
If you have an android phone - please report/flag the app (https://play.google.com/store/apps/details?id=com.steemit.dtubee) to have it removed from the store!
Additionally, please share this post to warn your fellow Steemians!