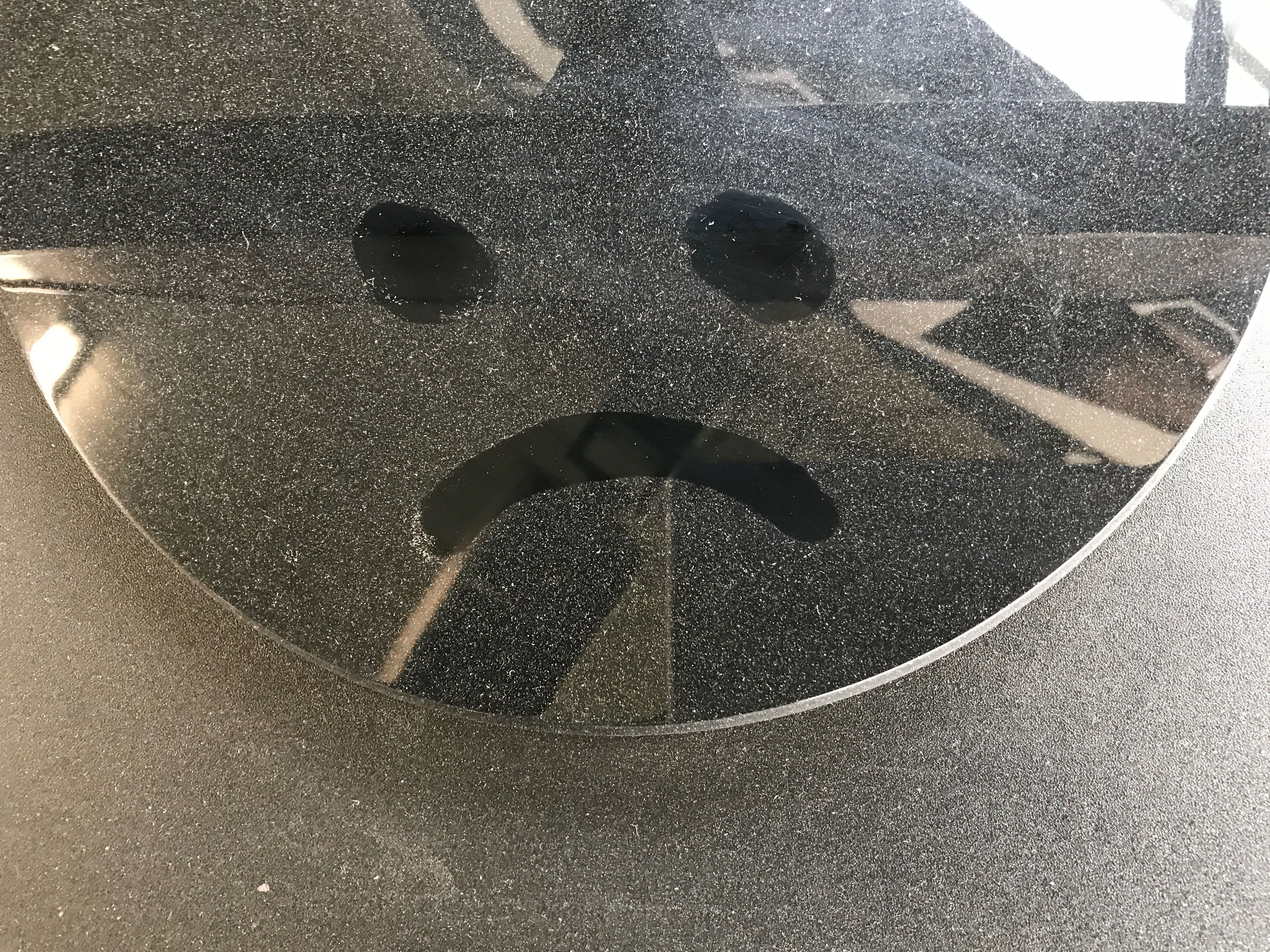 Every morning I break out the Swiffer duster to try to keep my high-tech golf lab clean. Unfortunately, the many forest fires in BC are thwarting my efforts rather effectively. The photo is of a small computer desk with one of several monitors I have around my lab to display launch monitor, video and 3D golf data. As you can see, the formerly black surfaces have been covered with a fine layer of ash... again!!!
To display my artistic feelings on the whole situation with the current terrible air quality, I used my highly honed skills to draw the picture you see here. ; )
A bunch of rain sure would be a good thing right about now.