These photos are not from the photo archive, but they are painfully good for contrasting with the previous post.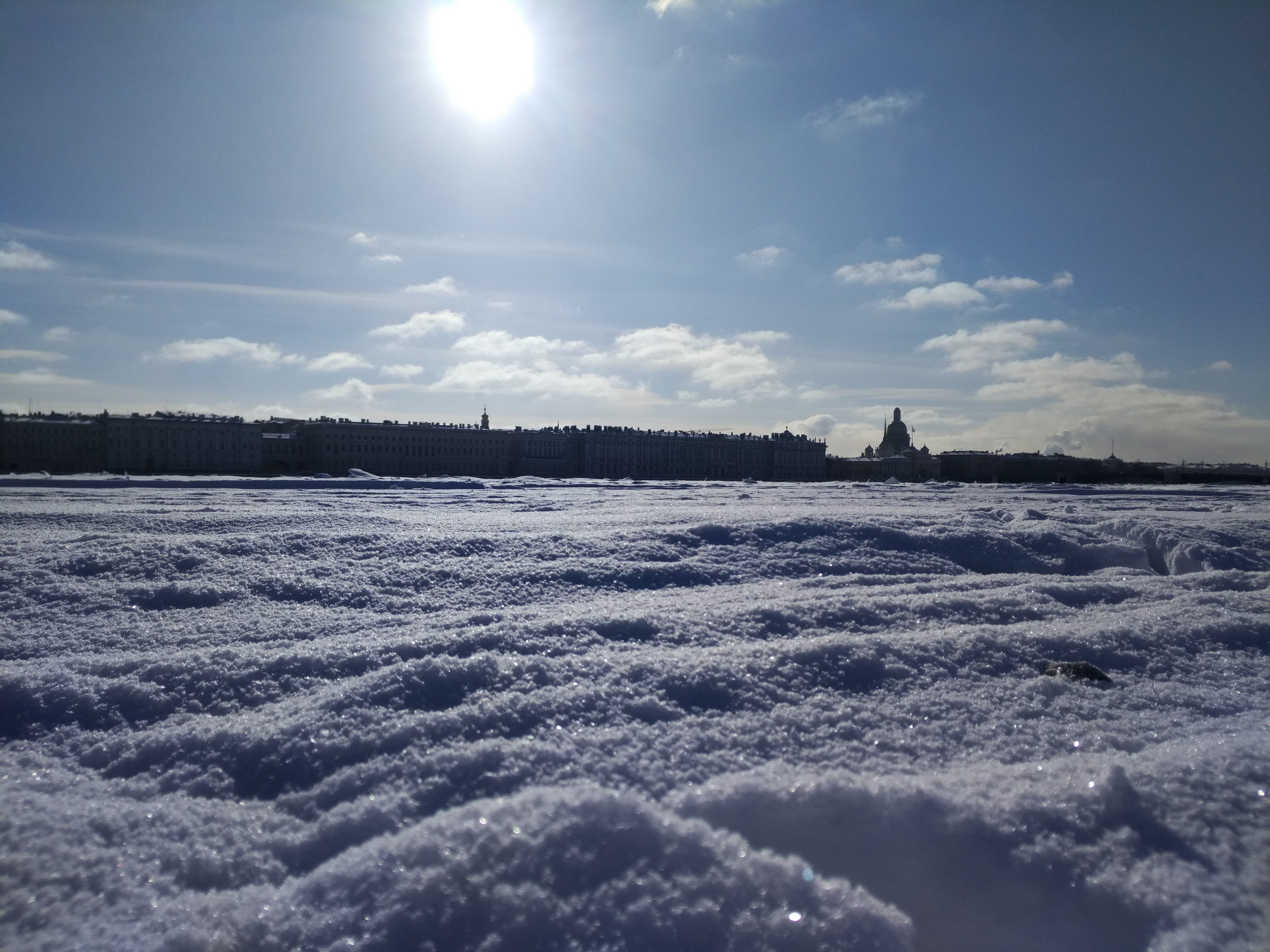 They are made on my walk along the ice of the river.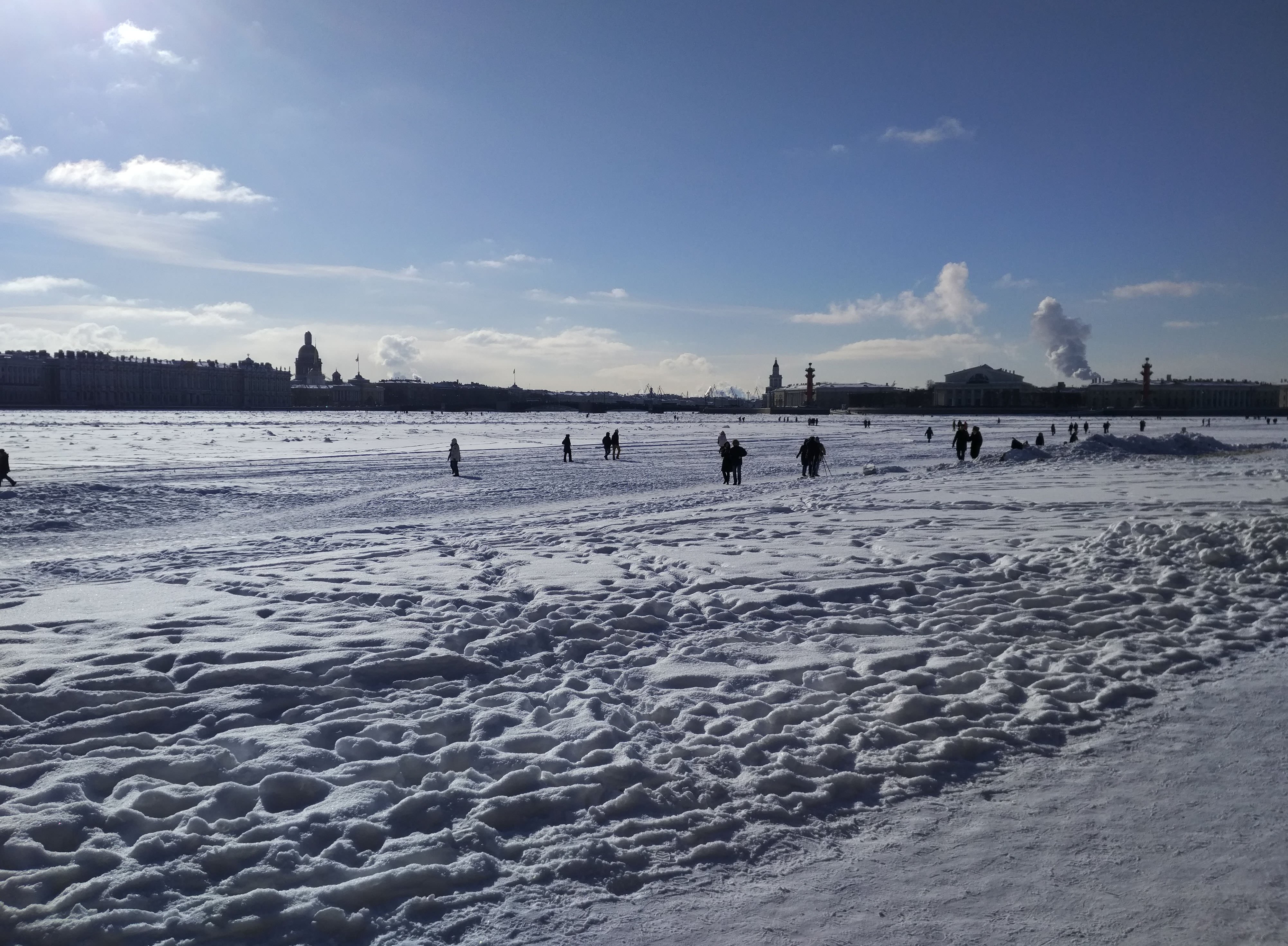 In a good frosty weather, a large number of people walked out.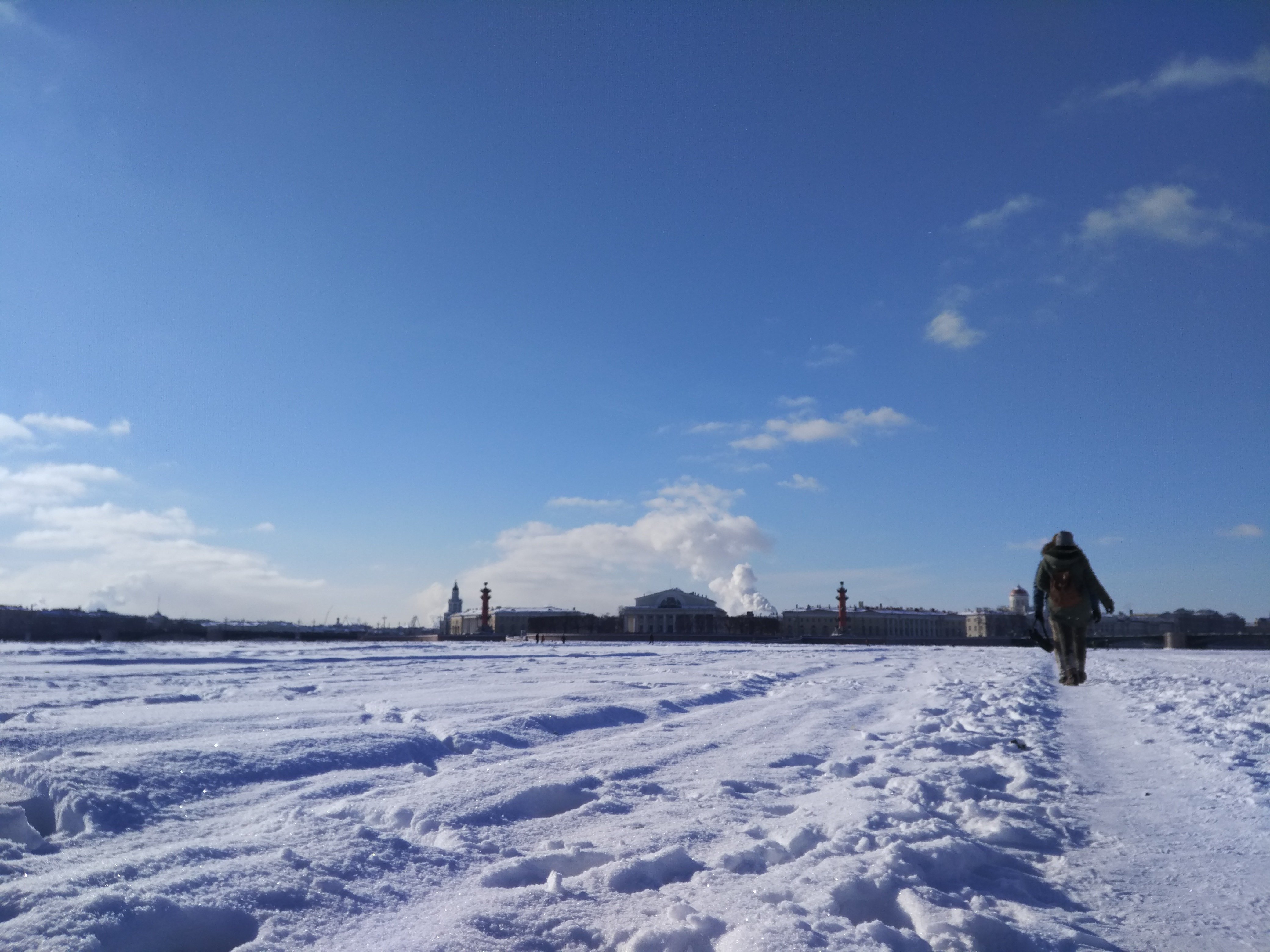 Steady frosts are quite long, so this walk is relatively safe.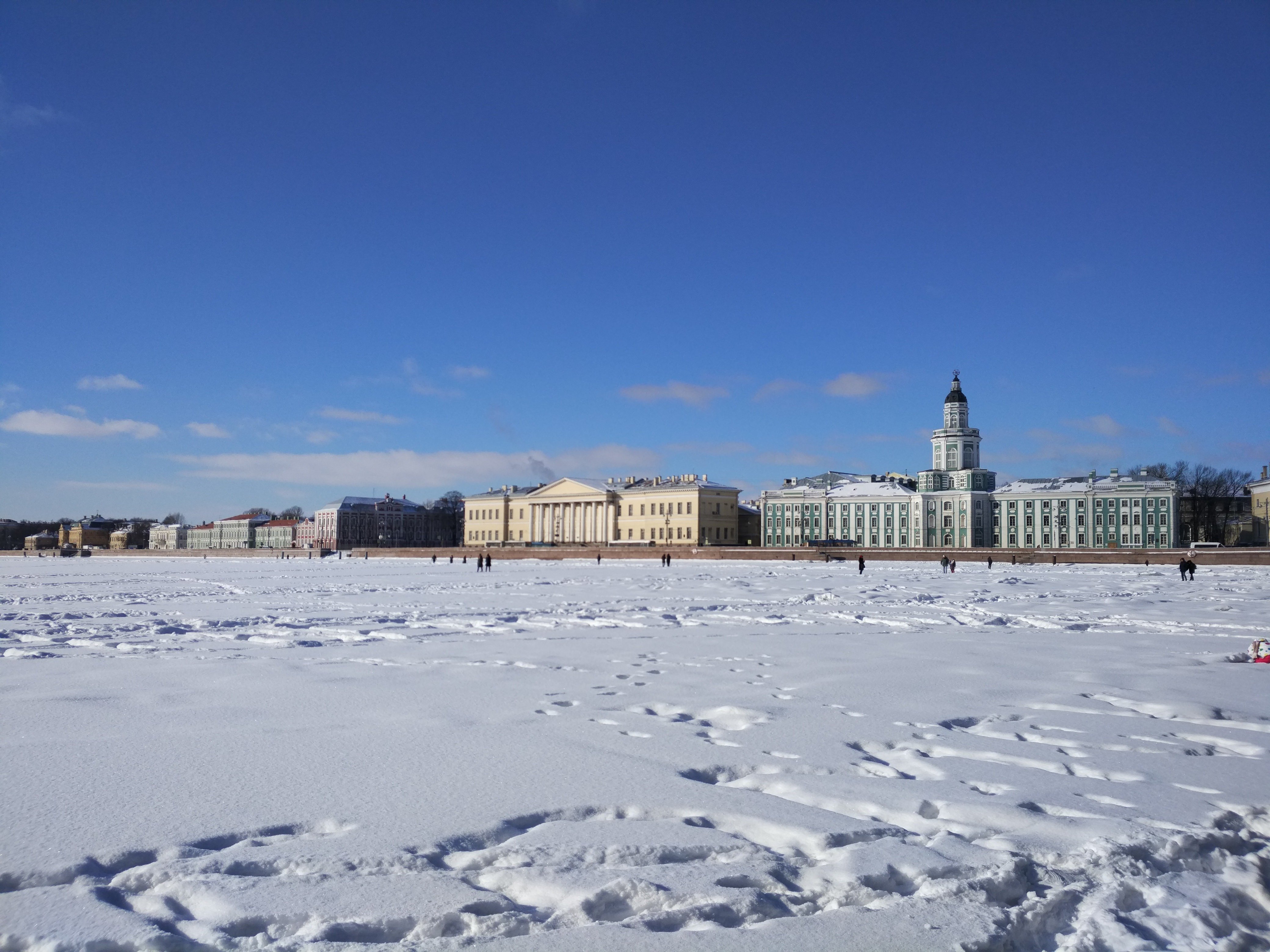 The spring sun is already warming up.