I'm not sure if I've posted this photo before! I hope not! It's a photo I took last summer on a rainy day and I think it fits for Monochrome Monday contest hosted by @photochallenge. It's a photo i have taken from my balcony on the 7th floor.
That is all for today!
Thank you for stopping by and for your support.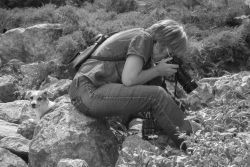 I'm with QURATOR


Feel free to upvote, resteem and follow @ileana56