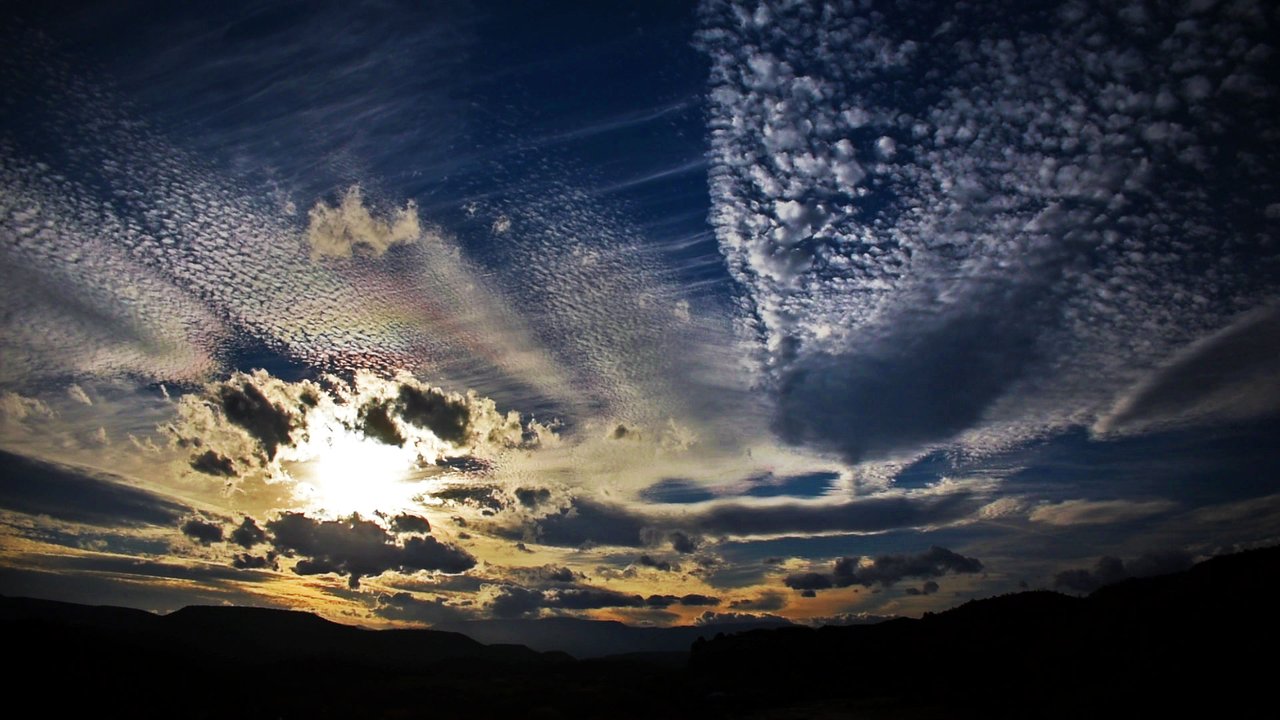 Here's yet another image from that first day I went out with the new camera and the day with the really unique clouds.
That sure was a neat day! This one has some iridescence in it as well if you look above the sun there's some rainbow colors in the clouds.
The iridescence is one of the main reasons I shared this one, but, also... Because I think the clouds are cool looking!
I'm sorta amazed at all the different layers and kinds of clouds in this one. I think there's at least 3 or 4 different kinds of clouds in this image and maybe more...
I don't know the names of any of these clouds really, though, I can see the differences from the bottom heavier clouds and then there's a few really big ones and then up to the snowflake/dotty looking ones and then up above further you see some rows of streaking clouds which look like lines.
It's an interesting and unique view in my opinion! There's a lot going on and I can get kinda lost looking at all the different details. :) K.... That's it for me today, I hope you have a good one! Peace.