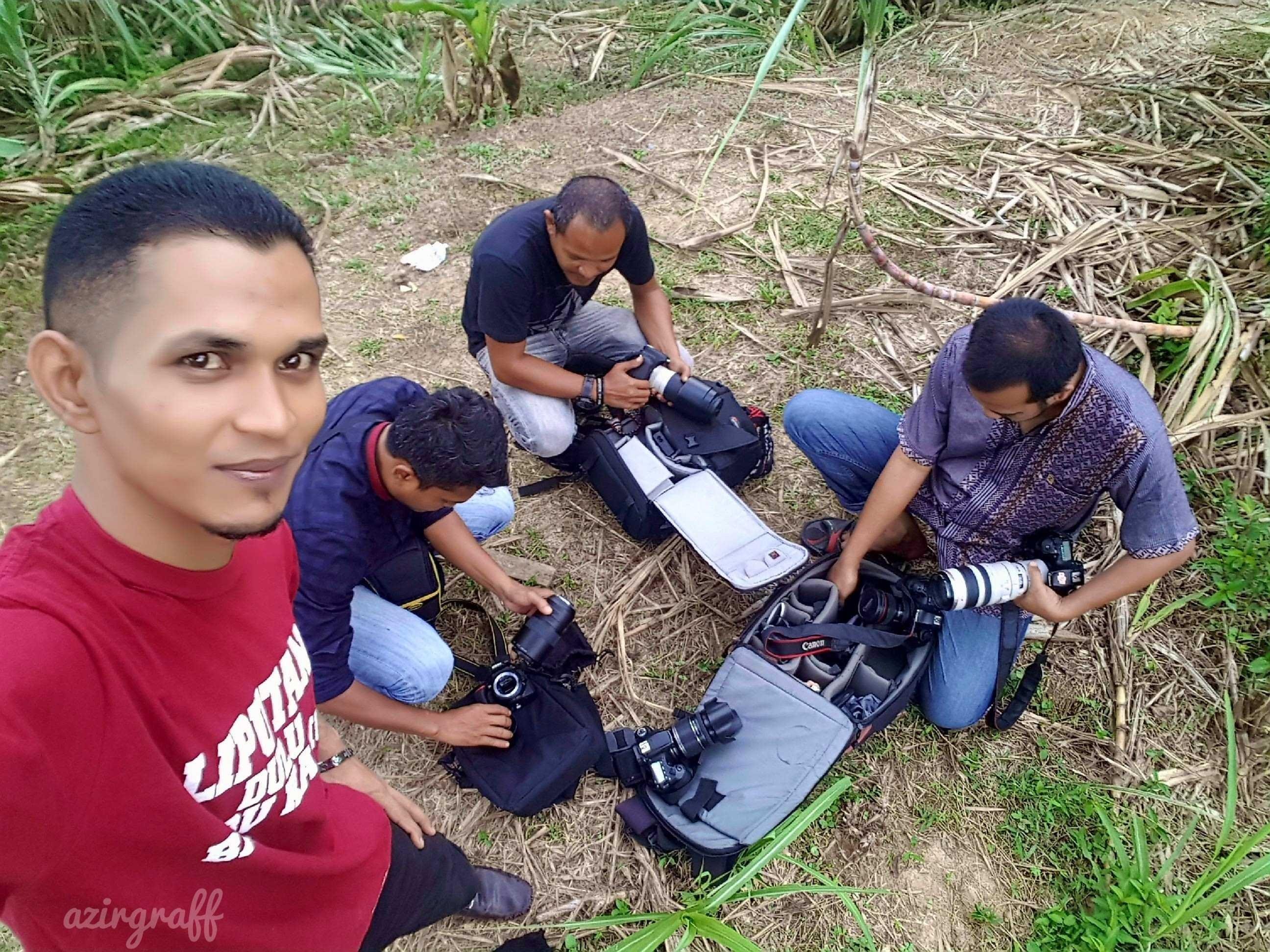 ---
We are, say four photographers, @vannour, @azirgraff, @teukumukhlis and @saifuelbahrie compact depart to Simpang Kramat, Aceh Utara, Aceh Province, to hunting photos on Thursday afternoon.
Departing from the city of Lhokseumawe using a car that was in steering by @saifuelbahrie, our trip is very fun, there is laughter and jokes up to Simpang Kramat.
With high spirits, we got out of the car parked on the edge of the field of rice fields Simpang Kramat. We took each camera out of the bag. We want to hunting photos. However, it turns out the weather is not supportive. The sky was visibly dark with cloudy weather.
Finally, we enjoy the natural atmosphere in rice fields that have been planted with rice, near the irrigation that drains water from under the old bridge.
There are so many pacet in that place. It annoys us, it makes us uncomfortable to be there. In fact, there are among us who are forced to jump out to avoid bloodsucker animal.
Bloodsucker is a blood-sucking animal. Animals that look like earthworms, slim body shrinks the front. The color is yellowish brown rather blackish. The length is about 50 millimeters. Pacet has five pairs of eyes and one mouth as a sucker.
---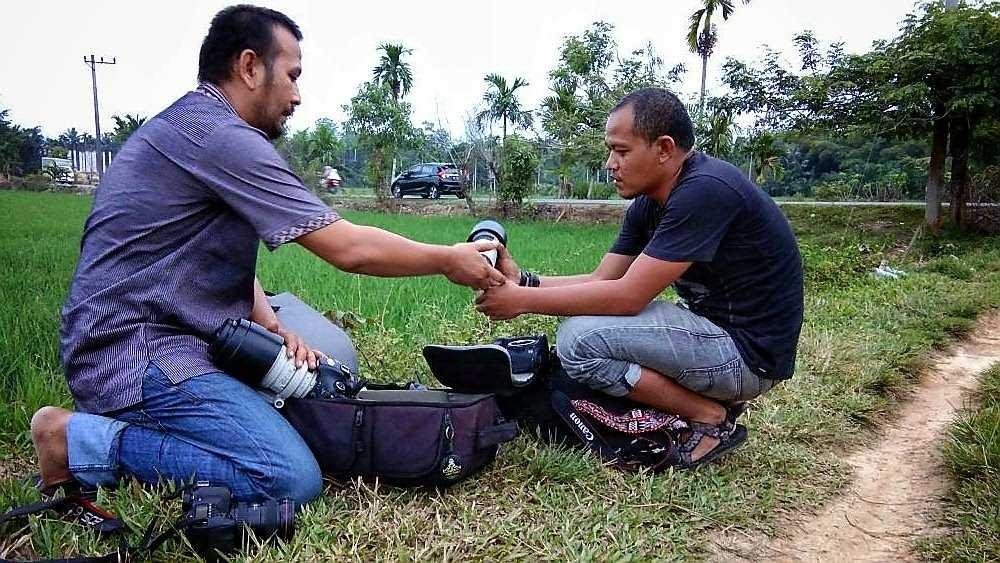 ---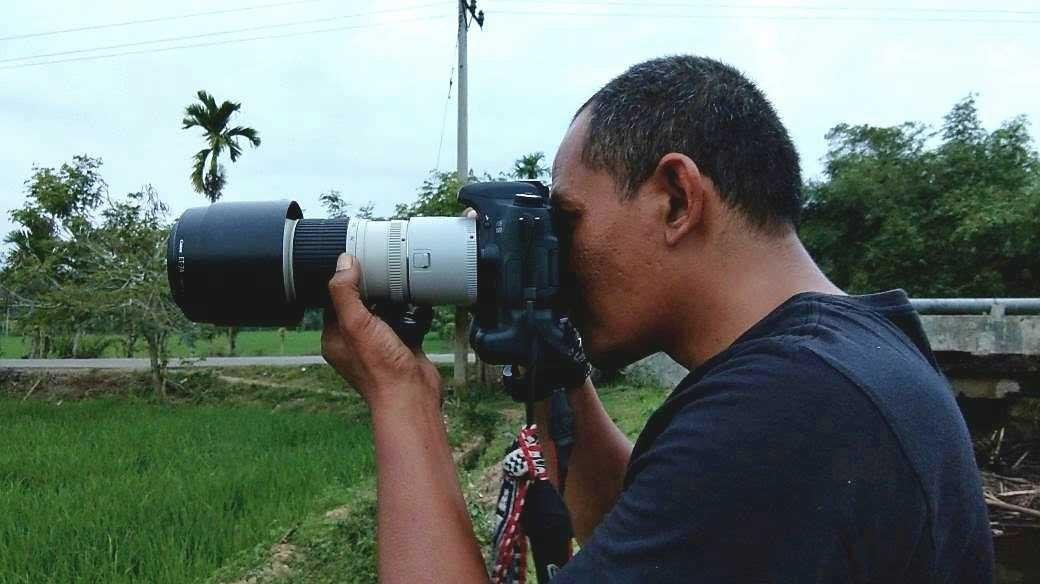 ---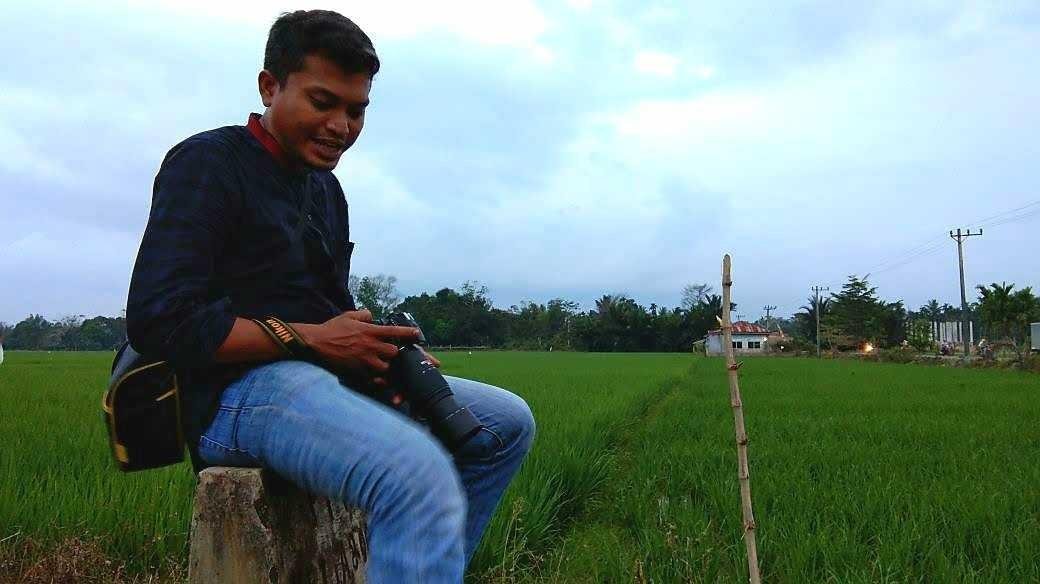 ---
Thanks For Visiting My Blog

---
---
Leave your comment in accordance with the post

---