Just kidding, probably one of the most recognizable peaks in the world, just a slightly different view of it.
I hiked out to North Dome just in time to catch these delicious cotton candy clouds for sunset. When shooting I noticed the stripes down the rock in the foreground matched up with the stripes on Half Dome, so I shot a couple in portrait orientation.
If you haven't ever been to Yosemite, you should go, and you should definitely hike out to North Dome, the view is amazing.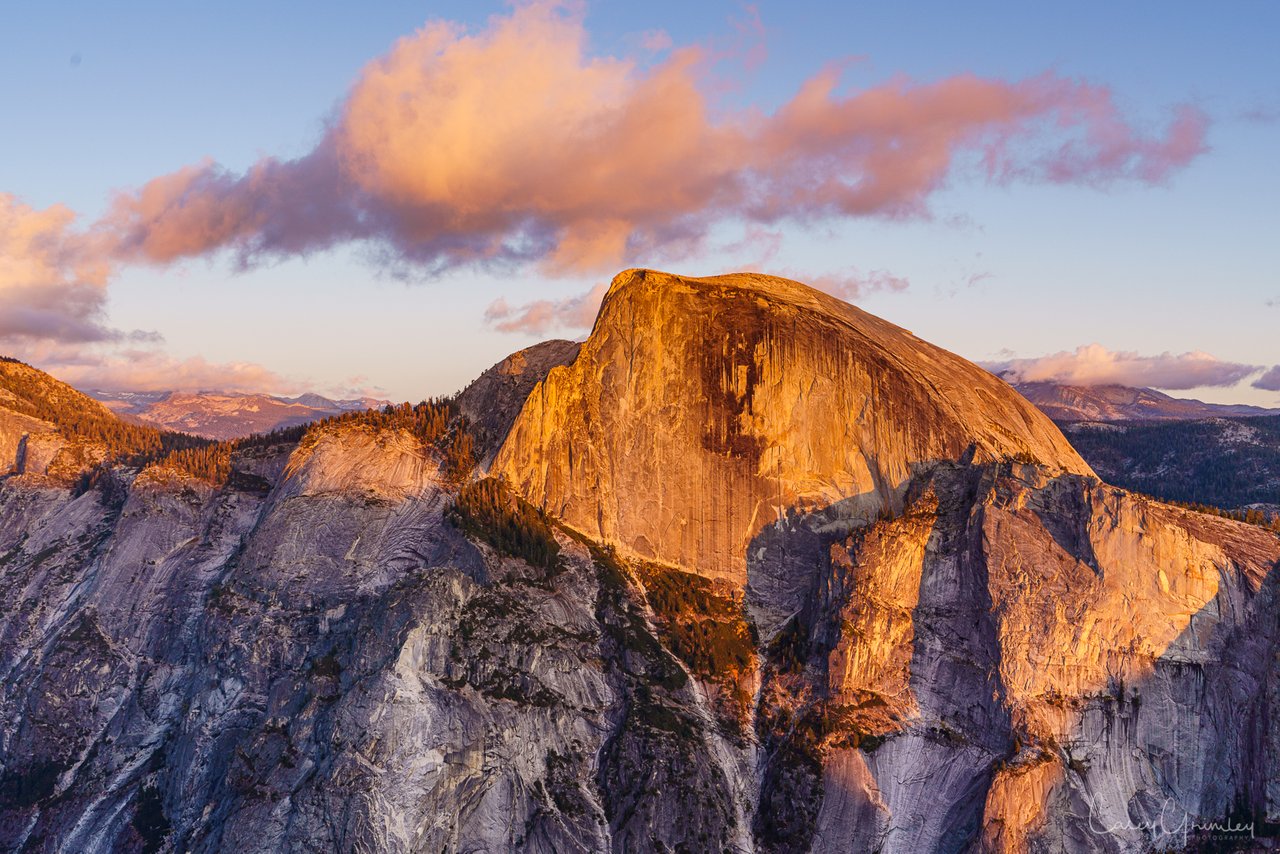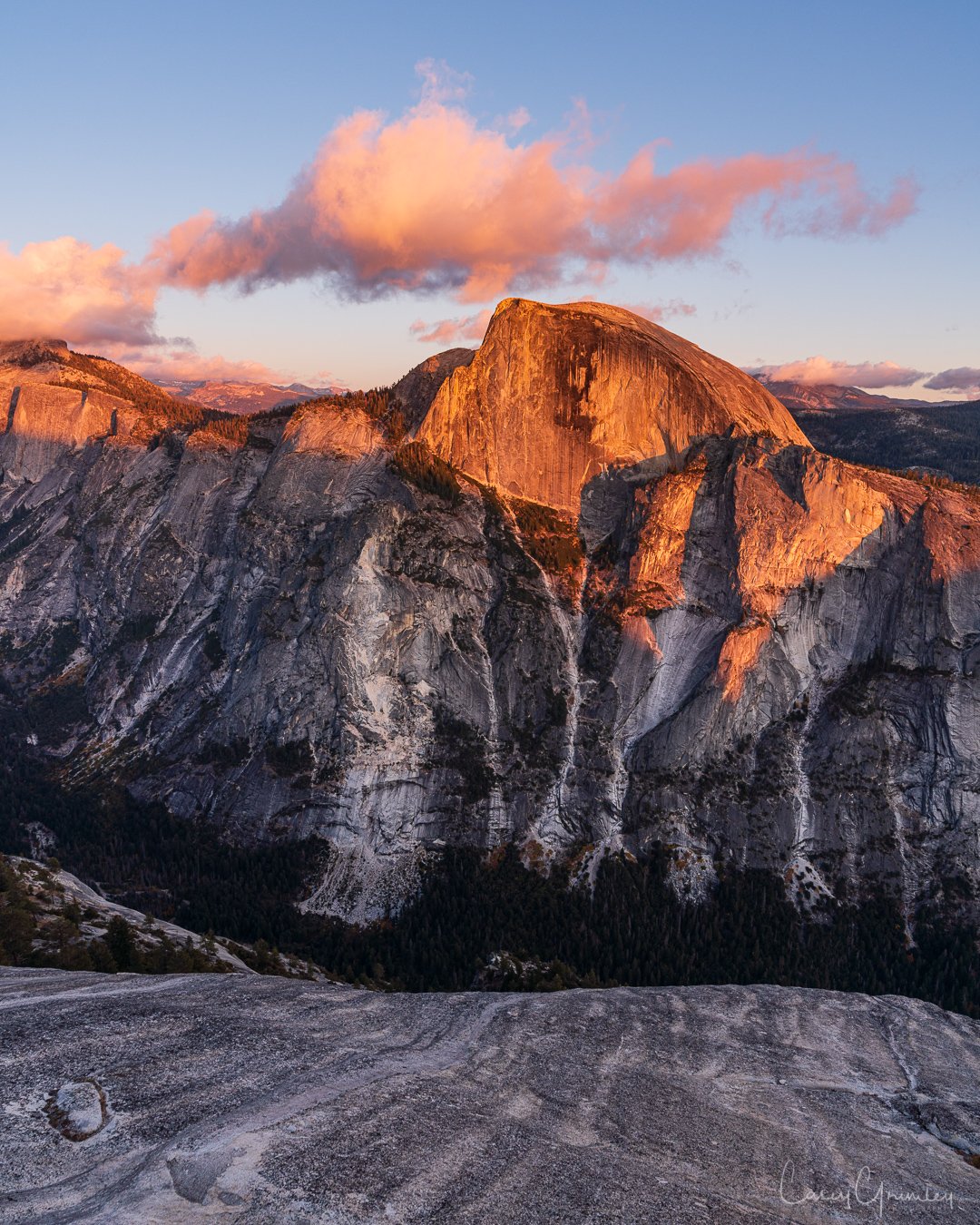 Which do you like, portrait or landscape orientation?