There are thousands of species of snakes, which vary in size, types and colors. Being able to identify a kind of snake can sometimes be vital in the case of being bitten. Many species of snakes can be described as yellow and black. Most are defenseless, but some can be dangerous.
Then I show you this little girl that I got on the way.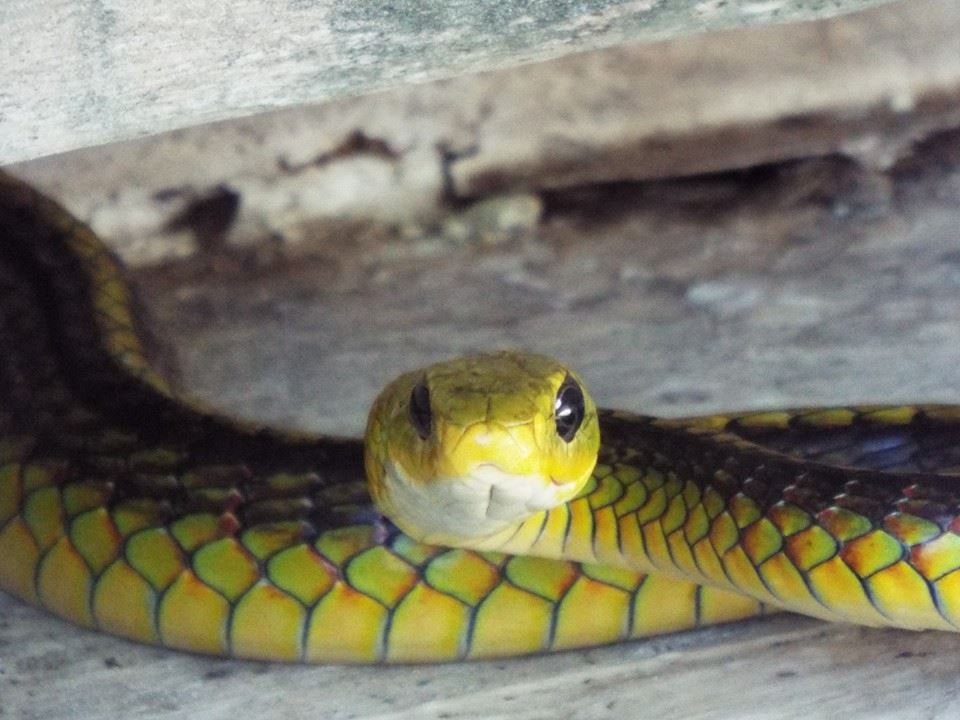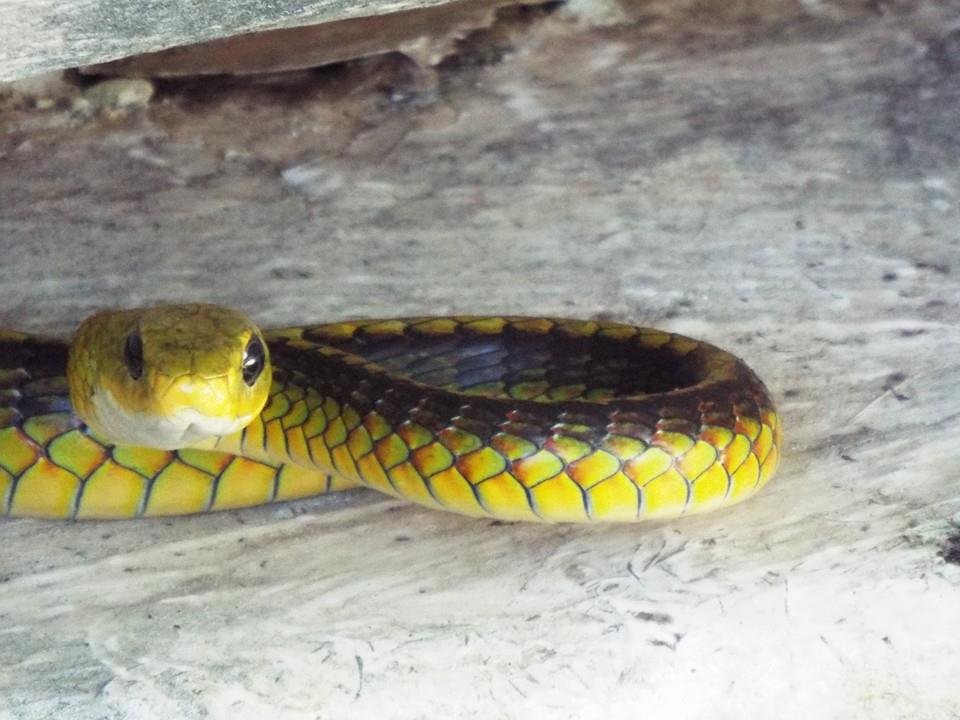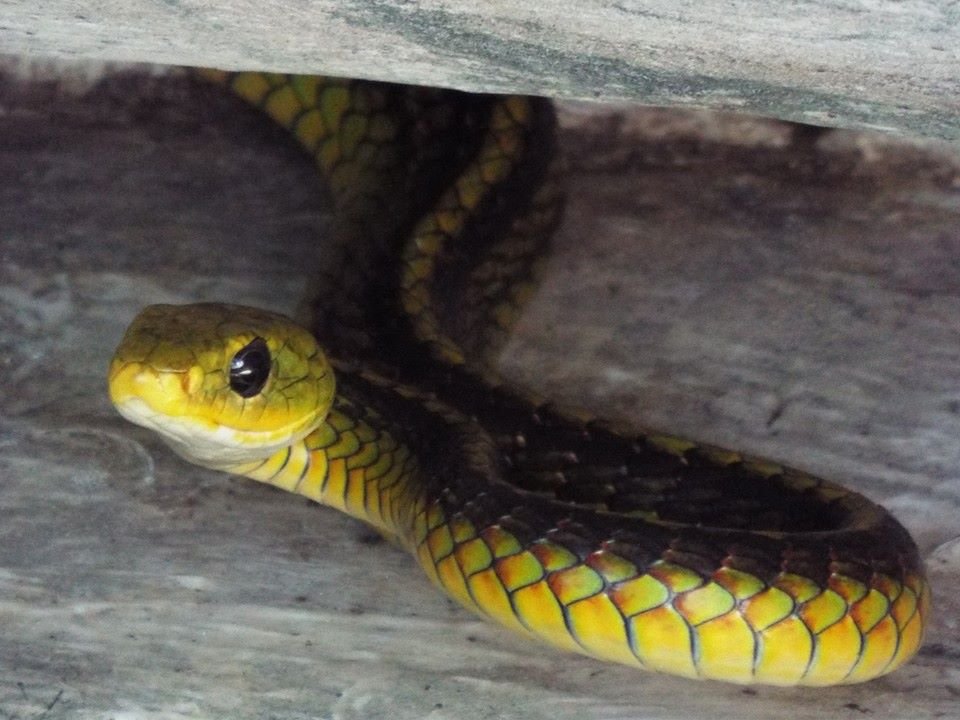 Photo taken with the camera panasonic lumix dmc-fz100
If they meet one of these do not be afraid, just follow their path if they do not like it but do not hurt them please, they do not attack if they do not feel threatened.
I hope you liked these photos, thank you very much for following me.