"Keep some room in your heart for the unimaginable" Mary Oliver
Spent most of the night just below Nub Peak (2,755 m or 9,039 ft) to get this shot. I like the perspective higher up as Mount Assiniboine (3,618m or 11,870ft) rightfully towers over Sunburst Peak (2,849 m or 9,347 ft) in the foreground which you don't appreciate at the nublet far below. Was a wee bit chilly up there at night. However between a warm dinner and our portable espresso machine we were warm and awake.
We were lucky to have a particularly large Mars thanks to its close 2018 approach and managed to line it up nicely with the top of Assiniboine. Made for an interesting decent with our head torches but we eventually made it back down to the tent just ahead of dawn, for a brief rest before getting up somewhat deliriously to shoot the sunrise at Magog Lake. Mount Assiniboine Provincial Park, British Columbia, Canada.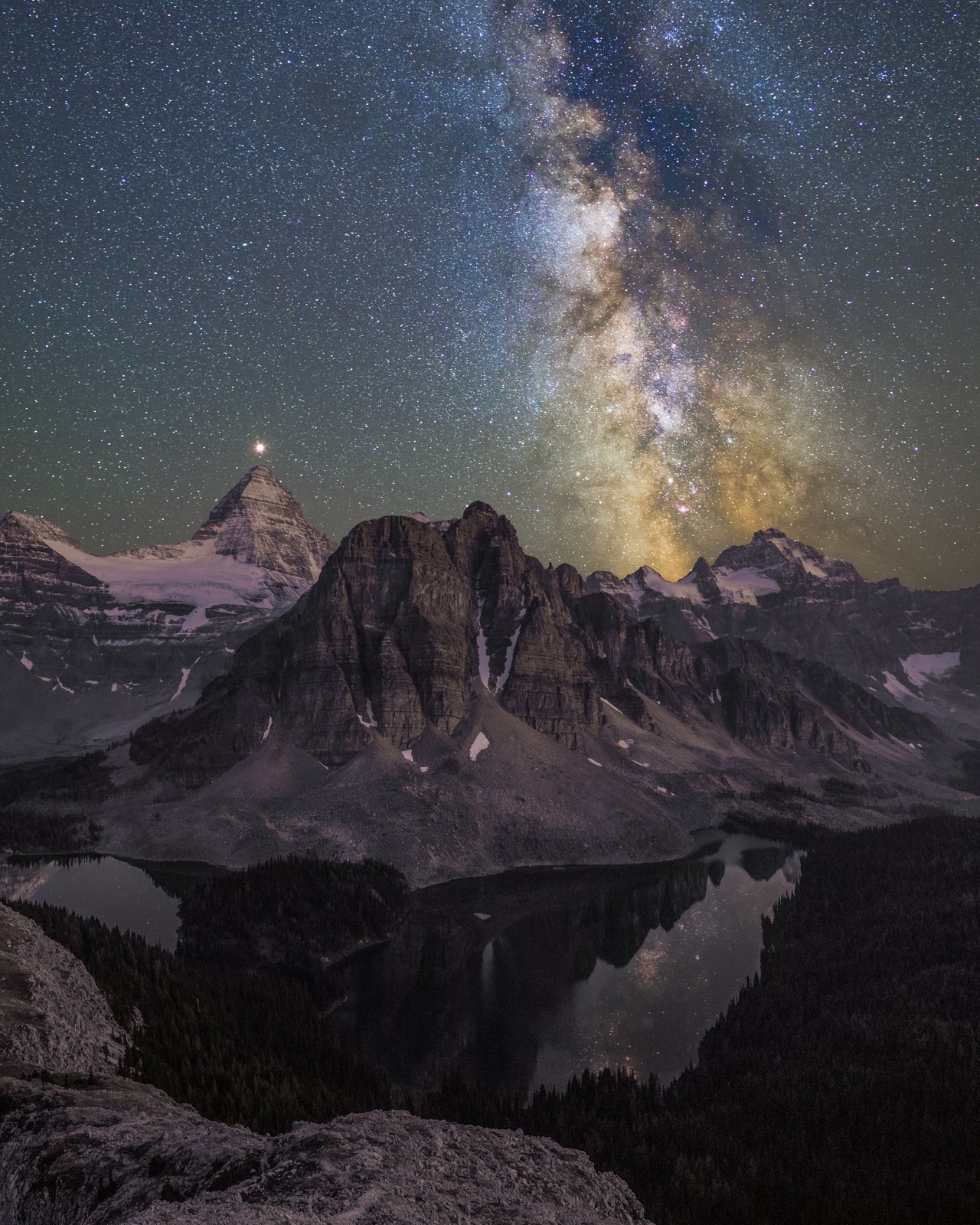 If you would like to learn a little bit more about my background in photography you can read the interview @photofeed did with me here
Robert Downie
Love Life, Love Photography
All images in this post were taken by and remain the Copyright of Robert Downie - http://www.robertdowniephotography.com