"What is the use of a house if you haven't got a tolerable planet to put it on?" Henry David Thoreau
The Tasmanian wilderness is on fire; massive areas are being decimated including some of the most important UNESCO World Heritage areas in the world. Half a million acres have burnt covering iconic glaciated alpine heathlands along with the surrounding ancient Gondwanaland remnant forest. Fires are burning around the iconic Federation Peakand and Mt Anne. Unlike the eucalyptus forests of the drier Australian mainland, these long lived ancient areas never evolved to cope with regular bushfires. Once burned, they simply die, the change is absolute.
Tasmania is one of a handful of botanically isolated places; two-thirds of the plant species on the high plateau in Tasmania exist nowhere else on earth. Cut off from the rest of the world these landscapes have remained relatively unchanged though many millennia of background climate cycles, an evolutionary ark from a distant past. Yet now we see 1,000-year-old trees turning to ash and ice age era peat bogs drying out and burning. The climate in Tasmania is changing, and it's changing much faster than we had expected. The waters around Tasmania are warming at two to three times the global rate such that we now see tropical fish migrating down the east coast of Tasmania. Human inaction on climate change inducing CO2 emissions has almost certainly locked in a further 20% drop in rainfall with a 30% increase in evaporation for these areas in central and western Tasmania by the end of this century. They will simply dry out and cease to exist as we know them; gondwanaland lost. When will the world start to take the climate crisis seriously?
A shot I took in 2016 of the dolerite cliffs on the south end of the Guardian Massif (1394m, 4573 ft) that form an impressive escarpment about 1.5km long. The Guardians are in the Du Cane Range, Lake St Clair National Park, Tasmanian Wilderness World Heritage Area, Tasmania, Australia. Check out https://www.instagram.com/paraviontas/ if you want to see some devastating aerial pictures of the destruction going on down there at the moment.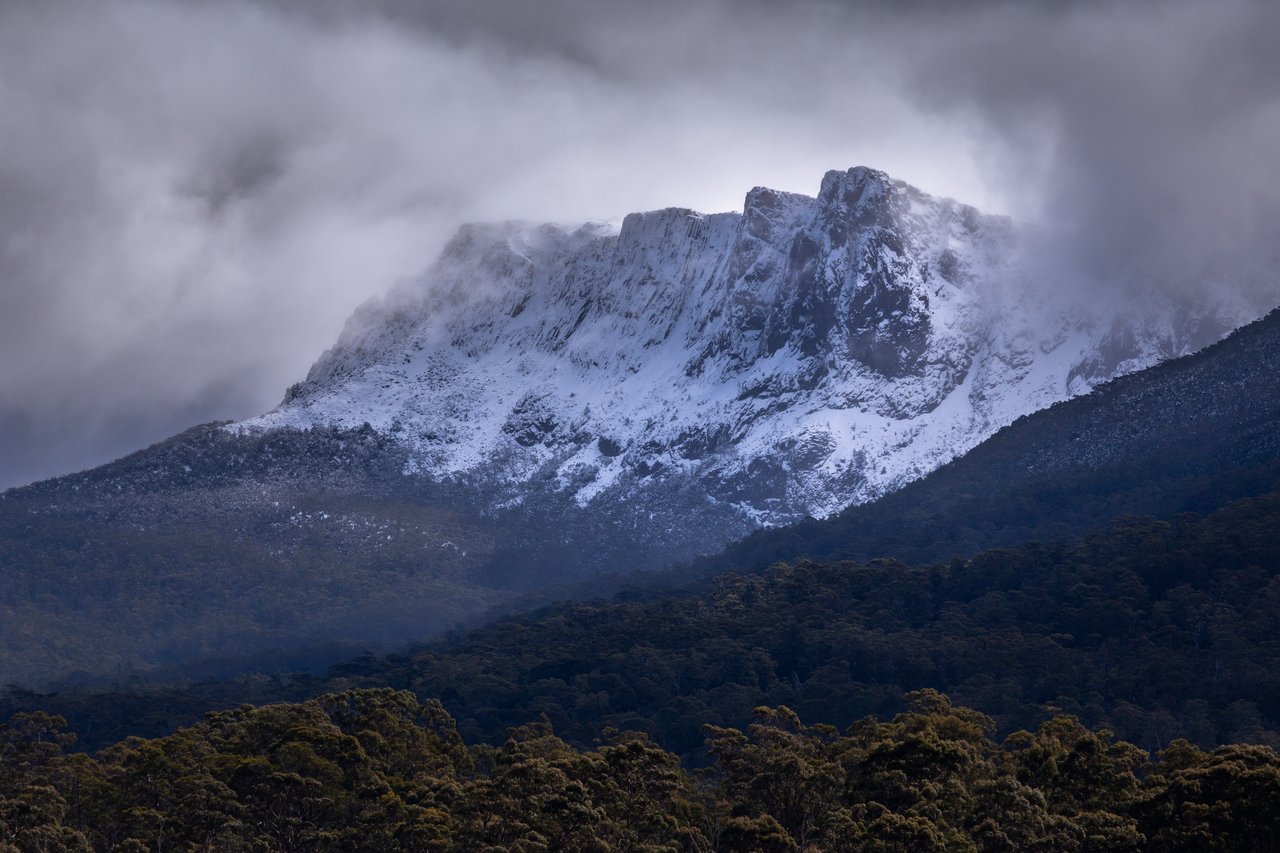 If you would like to learn a little bit more about my background in photography you can read the interview @photofeed did with me here
Robert Downie
Love Life, Love Photography
All images in this post were taken by and remain the Copyright of Robert Downie - http://www.robertdowniephotography.com