It is something quite special to see Uluru and Kata Tjuta (aka Ayers Rock and the Olgas) lined up at sunset. Thanks again to Deb and Peter, who were the other guests in the heli, for agreeing to my request to take all the doors off and put up with the almost 200km winds rushing past their faces so I could get some photos. If you are not familiar with the center of Australia you might think there is too much red in this shot; but that's just how it is. Red rocks, red earth, and red dust in the sky.
Uluru has a circumference of 9.4 km (5.8 miles) and stands 348 m (1,142 ft) high above the surrounding plain. I was fortunate enough to able to ride a mountain bike around it with my boys (6 and 4) which is an experience I will never forget. At its peak it sits at 863 m (2,831 ft) above sea level with most of its bulk thought to be underground. The peaks of Kuta Tjuta in the foreground sit just a little higher at 1066m (3,497 ft) and rise 546 m (1,791 ft) above the plain. Northern Territory, Australia.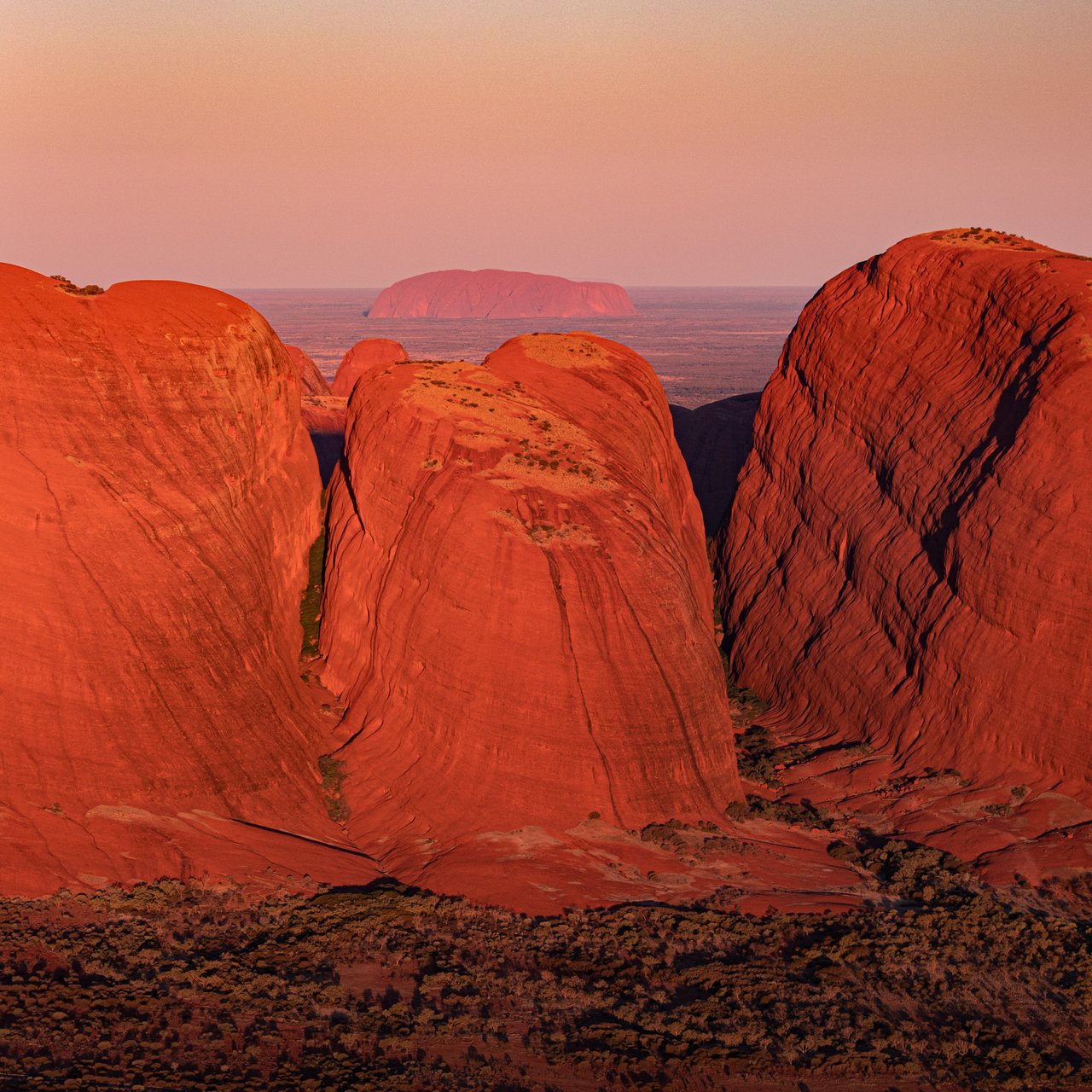 If you would like to learn a little bit more about my background in photography you can read the interview @photofeed did with me here.
Robert Downie
Love Life, Love Photography
All images in this post were taken by and remain the Copyright of Robert Downie - http://www.robertdowniephotography.com