A strong winter storm is headed our way. The National Weather Service is warning the public to suspend travel on Thanksgiving day as well as most of Friday. As road conditions worsen travel is expected go from difficult to impossible. With a forecast of 12" to 24" inches of snow above 5500' feet this could be an impressive event and will probably leave behind some breathtaking scenery.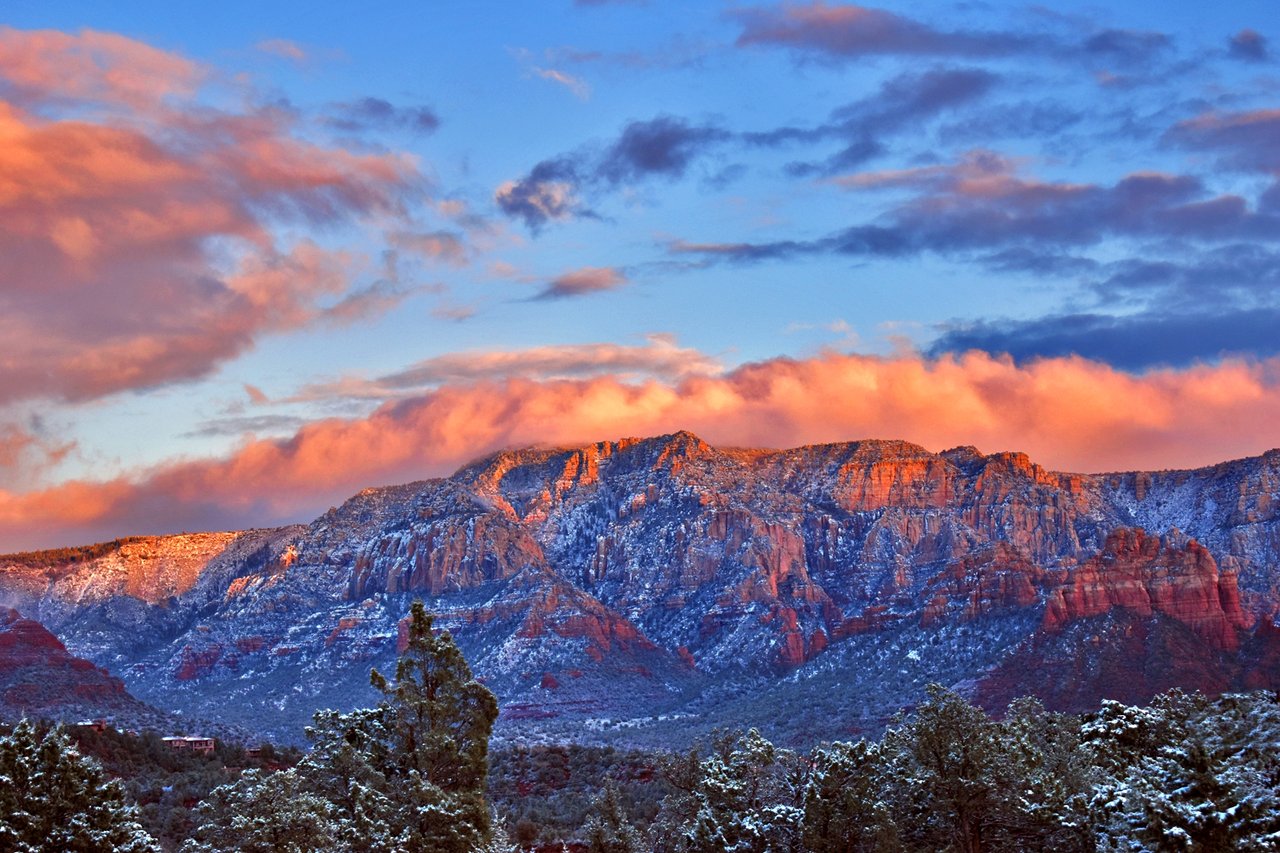 I'm standing here at 4400' feet looking up at just over 7100' feet across the way.
This image was captured on 2-18-2019 in Sedona Arizona USA.