Hi all, this is a photo by a friend of me - Elihai Nizri. he is a talented photographer who doesn't have a steem account yet but I managed to convince him to open one now that we have the @photofeed initiative :) all revenues from this post will go to Elihai's new account and will be powered up by him to become a dedicated steemian!
so here it is, a picture on the mountain tops around Briksdal Glacier, a beautiful location in Norway, with dreamy clouds surrounding the mountains and giving the picture an aura of unearthly calmness: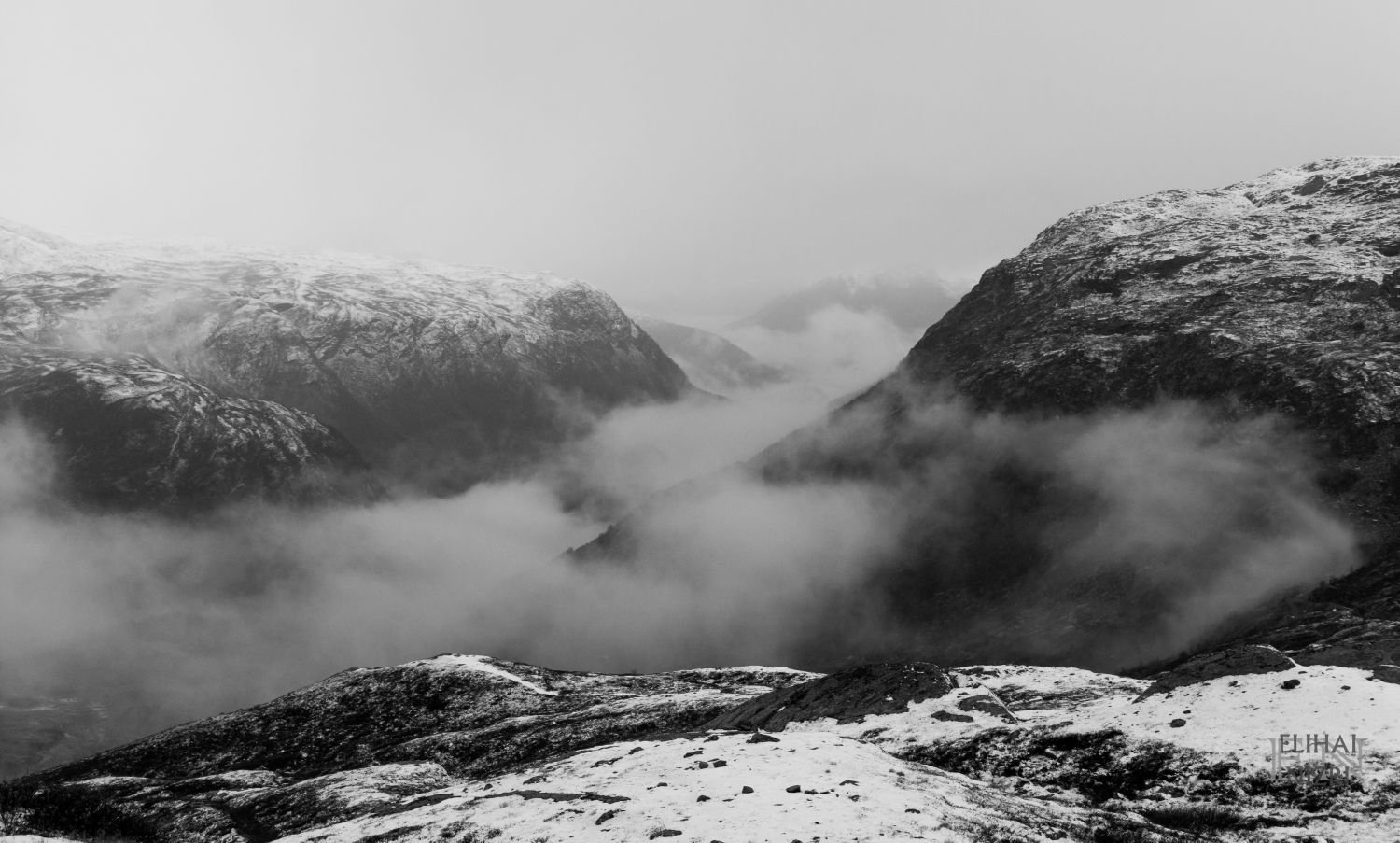 you can see his signature at the down right corner of the photo :) let's upvote and make Elihai come and share his beautiful photos with us!