The name of this art photograph is: "AUTUMN PAINTS"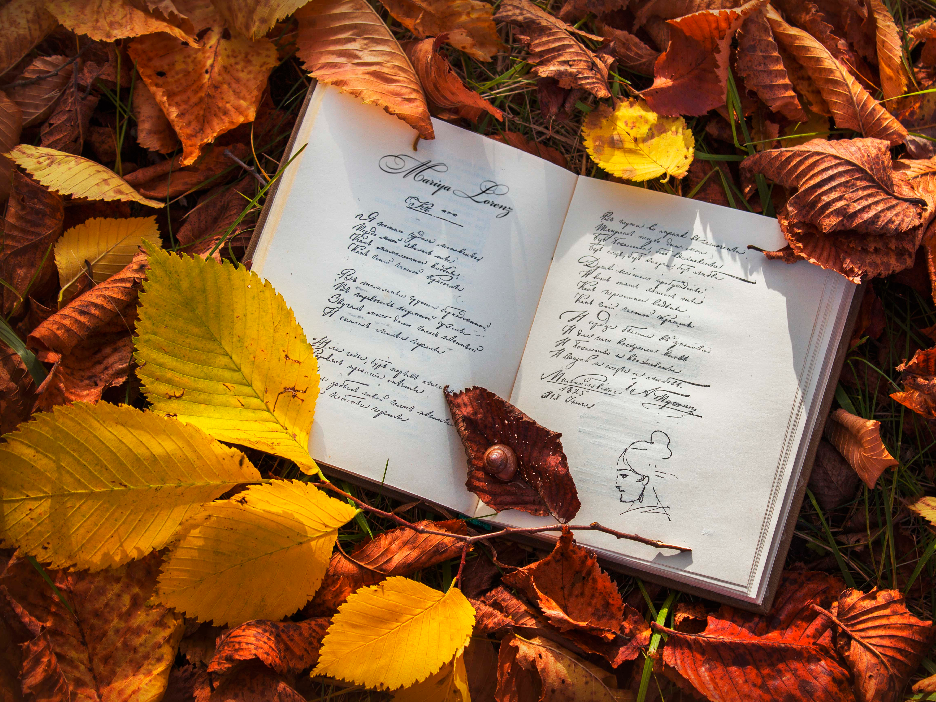 I love autumn - the leaves are embroidered in gold. Each sheet is beautiful, as the master's handwork. Last autumn was a warm, sunny day. I walked in the park. Looking at the leaves. How transparent and unique each of them. In the backpack were books with poems of Pushkin. 
 The light, the atmosphere of autumn, the beauty of the details - everything was perfect for creating this simple but meaningful photo. Each photo is a time machine. Thanks to the photo you can return to the place and time where it was good. Experience the same emotions. Think of what has changed. And it is priceless! 
 Enjoy watching. With tender feelings, @mariya-lorenz 
Category macrophotography  
Settings  1/200;   f/5.6;   ISO 100
Focal length 44,0 mm
Flash without flash
Camera Canon EOS 650D
Lens   Canon EF-S18-55mm
Processing  Adobe Photoshop CS 6
All photos and text published in this message are my original work.