The name of this art photograph is: "SILENCE"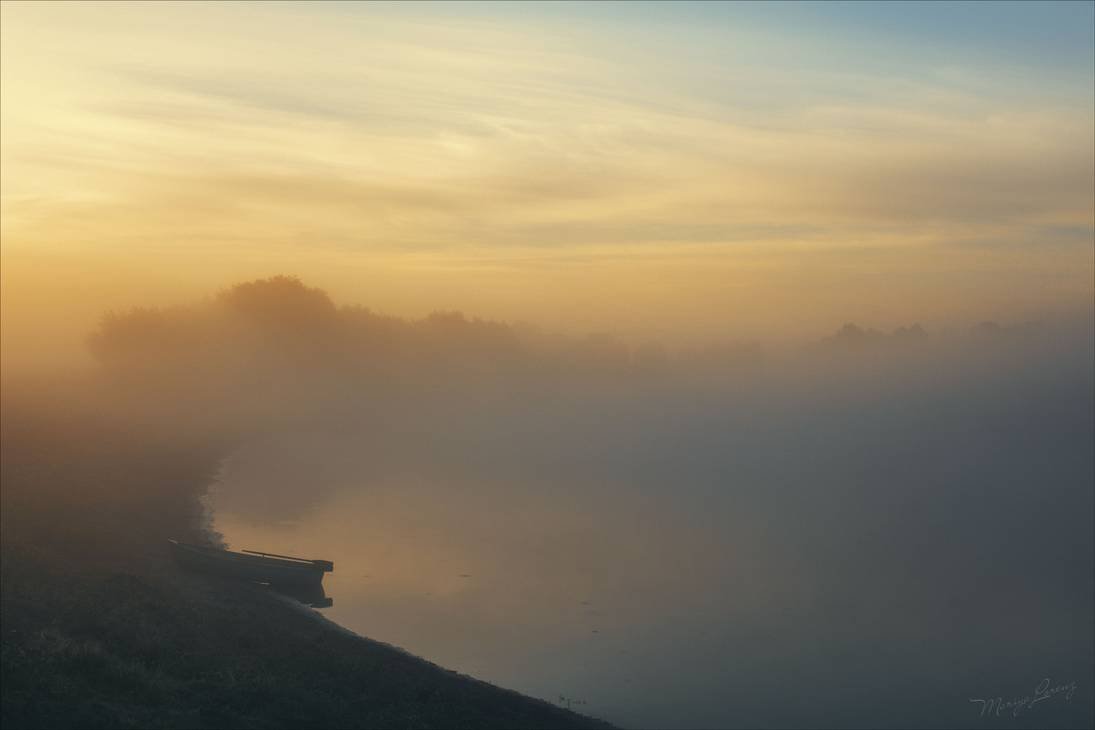 Summer quiet night gradually turned into dawn.  The colors of the sun appeared in the sky. The fog has beautifully enveloped the space. Mysterious moment. The water in the river is calm and smooth.  
The boat on the river bank was waiting in the wings.  The air is humid and cool. I feel the mist covering my shoulders with an invisible shawl.  Silence permeates me. Favorite places of Ukrainian nature. On the Desna River. I love the sunrises and fogs here! Because these are unforgettable moments.
Enjoy watching. With tender feelings, @mariya-lorenz  
Category landscapephotography 
Settings  1/125;   f/7,1;   ISO 100
Focal length 37 mm
Flash without flash
Camera Canon EOS 650D
Lens   Canon EF-S18-55mm
Processing  Adobe Photoshop CS 6
All photos and text published in this message are my original work.