Hallo Everyone..
Today I tell a little about my story when fishing in the evening.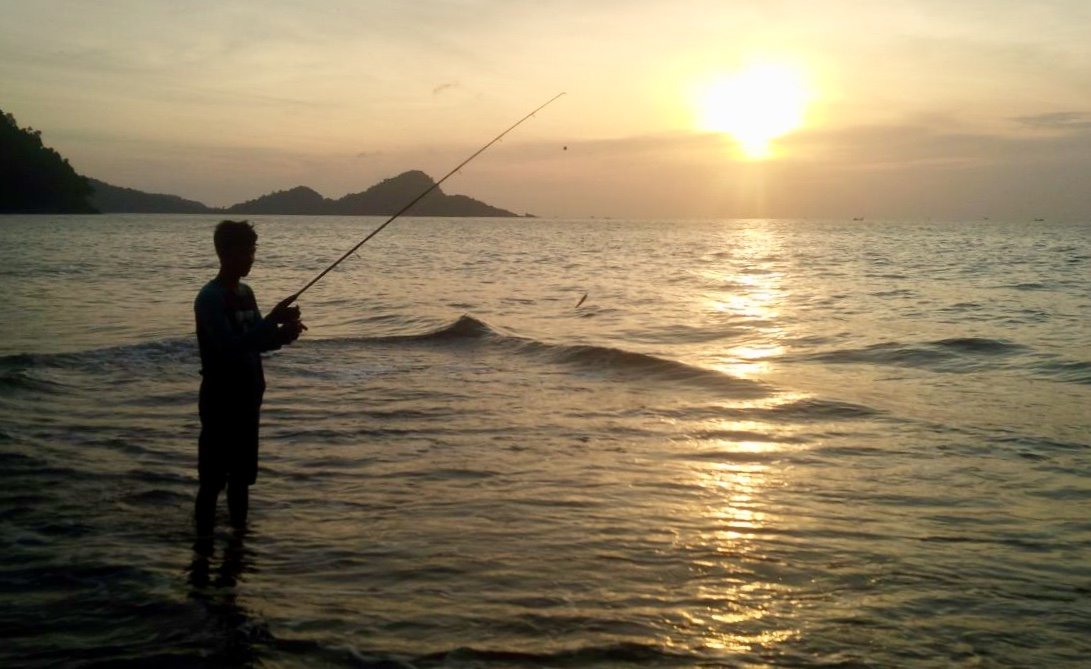 At first I was not a man who liked the fishing world, because I thought it was a futile job not very unattractive to me.
But when I went to one place in the Breuh Island, I became interested in holding the hook, suddenly I want like those who like the world of fishing, either because of the influence of my friends who first had a hobby of fishing or somehow because I'm tired of sitting itself on the beach while my friends are engrossed in fishing beaches.
To me this is an amazing experience, fishing at dusk.
Thanks for visiting my blog. Follow me @nm007. Good luck always