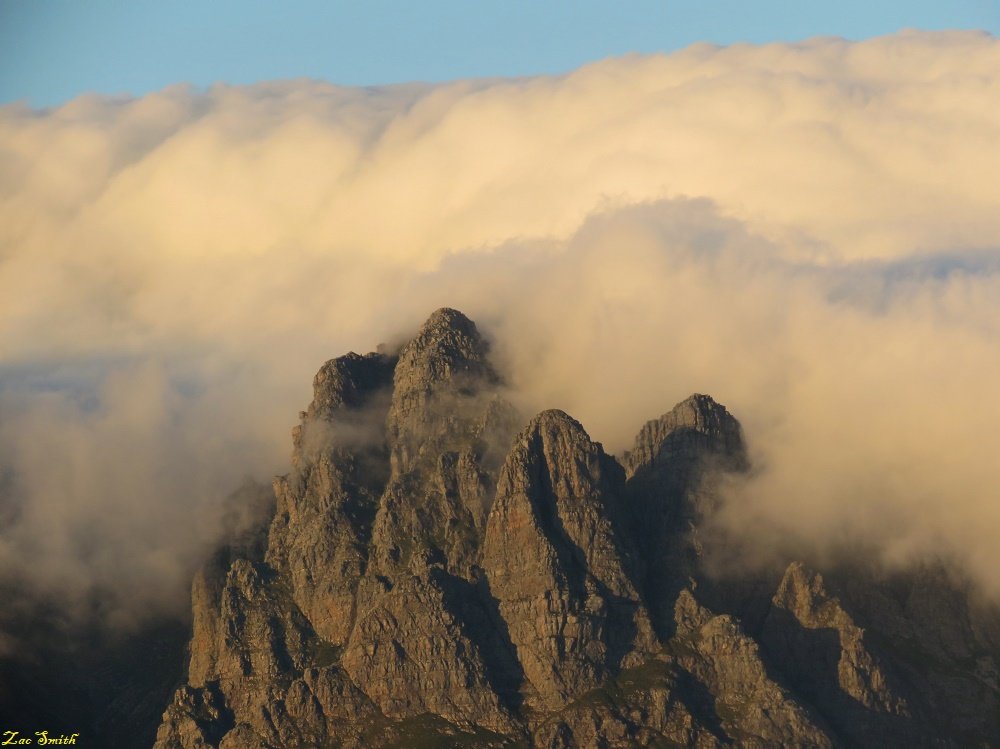 All of the mountain photos here were taken by me on the same day!
Yes, we are under lockdown at home, which is really not much of an issue to us, as we can get out into our small garden every day. The issue though is that I have restricted views of my favorite "Hottentots-Holland" mountain range.
This is taken from corner No. 3 of our house.
Let me show you how I get the shots.
That's me shoving my camera through the bougainvillea fence and resting the camera against an upright bar of the steel fence behind the bush!
This is our small garden and the yellow cross is my spot to get the mountain shots!
And this is the view that I get to work with when I peep through the fence!
Now for the mountain shots!
The following 4 photos are of the mountains during the day!
Early morning sunrise above!
Almost noon at 11am!
I have selected the same spots later in the afternoon to show you the changes!
Late afternoon 18:00hrs.
A beautiful and gradual change, NO EDITING, takes place daily on the mountain tops and I love to look at them every chance that I get.
Yes indeed, we have restricted views, but I have seen the full view of the mountains so often that their images are engraved in my mind.
So when I look at the mountain tops, I know what the rest looks like!
But of course there is nothing like being totally free in nature and having the views of our world on show like this shot below!
Miles of pure nature all around with only nature's residents for company. No arguments, no noisy cars and trucks, no loud music, no trappings in small apartments, only wide open spaces all around as far as the eye can see. The only sounds are often melodious birdsong and the serene silence broken by an eagle's call, or a croaking frog. These are all sounds that belong in nature and they are not disturbing sounds, in fact they rather illicit a feeling of well being and belonging.
The popular way to relax is to go out with friends, to get piss drunk while raving to loud music. The next morning to have eyes like roadmaps and to look like death warmed up. Been there and done it, it was a period of hell in my life.
Now we have been gifted with a sanctuary of peace and clean living. My soul has yearned for many years to return to my origins in nature and we are indeed very happy and thankful for the gift. I think that I am half ape lol.
And That's All Folks!
Soon I will bring you full shots of the mountains again!
Friday our lockdown is starting to be gradually relaxed.
Note: Except for the 1 photo marked "Marian Smith" by my wife, the other photos are all mine. The photos are unedited and only cropped for uploading purposes.
Camera used: Canon Powershot SX60HS
We hope that you have enjoyed the pictures and thank you for visiting a post by @papilloncharity

Team South Africa banner designed by @bearone