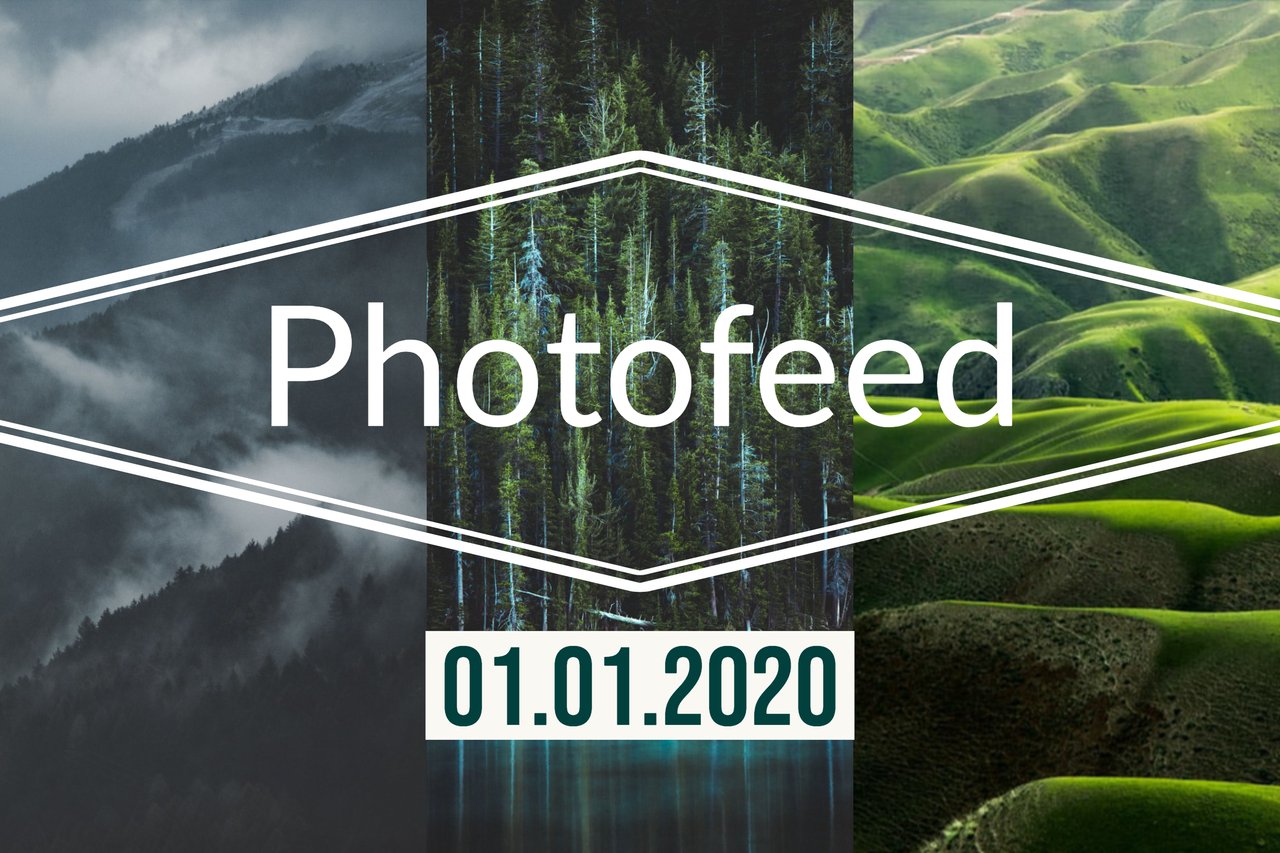 Dear Photo Community!
 
As announced in the last post of Photofeed , there was a change in the management and I can proudly say that me, Chris (@worldcapture) is the new owner of this High Quality Photography Curation Account. I want to thank the old team again for placing the trust in me and my abilities.
 
I am already working on a Roadmap where I want to lead this project. I will keep the old style but also add a lot of new things around Photofeed
 
---

Starting from 01.01.2020 on the Daily Curation will continue almost the same as it used to be in the past. I'm not sure yet how many people are still following the voting trail which supports the Photofeed account but that's something we will see in the following weeks.
 
For now I can provide from myself around 30.000 SP which are spread over 3 of my personal accounts (Incl. PF). Of course I hope that as many people as possible will follow the trial to provide higher rewards for the quick growing photography community here on Steemit.
 
I'm very confident that we as a community can reach a lot of things if we work together.
| Day | 100% Votes | Rewards (From the daily winners post) |
| --- | --- | --- |
| Monday | 5x | 10% for each winner |
| Tuesday | 5x | 10% for each winner |
| Wednesday | 5x | 10% for each winner |
| Thursday | 5x | 10% for each winner |
| Friday | 5x | 10% for each winner |
| Saturday | 5x | 10% for each winner |
| Sunday | 5x | 10% for each winner |
The daily Top 5 pictures will be featured/resteemed on the Photofeed account
 
This reward system can be changed at any time - It's just my rough model to see how it works and how it goes. I first need to collect some data to develop the system further.
 
---

Every support would be highly appreciated to bring this curation project back to life again. Either by following the voting trails or through delegations to the Photofeed account.
 
Voting Trails
 
You can use Steemauto or any other preferred provider to follow the Photofeed voting trail.
 
Delegations
 
You can delegate to the Photofeed account by using your Steempeak wallet or any other preferred provider. - Even small delegations would help the account massively.
 
Contact/Suggestions/Collaboration
 
You can contact me at anytime through Discord (worldcapture#1332) or Twitter for anything related to this project.
 
Also, the Photofeed Discord server will be reshaped and provide a great server to exchange anything related to Photography. Make sure to join!
 
---


 
What I can tell you now is - There will be a lot of things coming in 2020. SMT's and a potential Frontend are just a few of the things I will work on.
 
The daily High quality curation will run the same as in the past and I will do my best to give all of the great photographers on the Blockchain a chance to be rewarded and also to advertise their work.
 
Together we can make this project reach higher levels!
 
All the best and Merry Christmas,
Chris (@worldcapture)