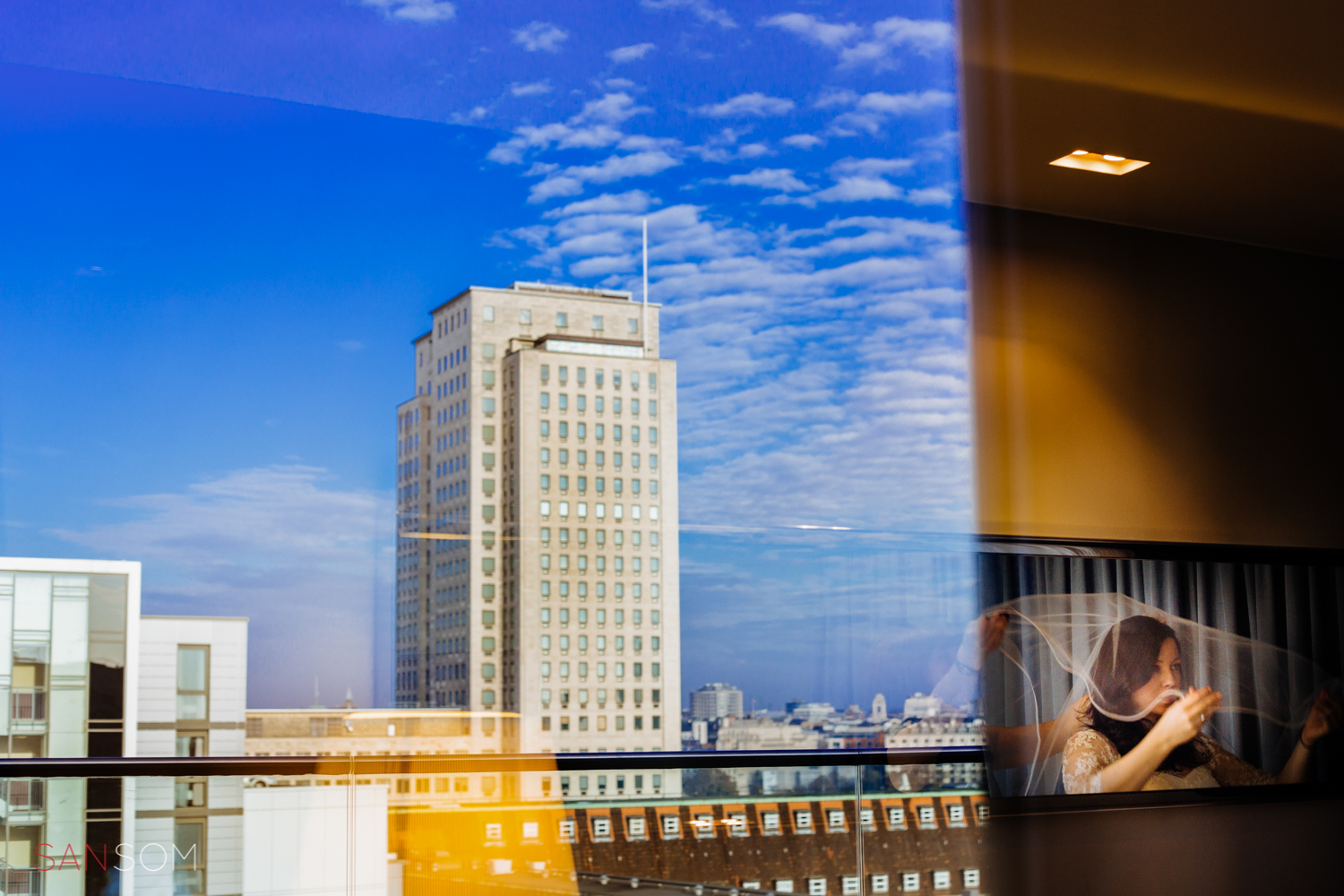 The View
When I am shooting weddings, especially the prep side of things, I always like to set the scene, whether it's a small hotel, family home or in this case the penthouse of a London Hotel, I want to make sure it's included in the photographs. Most Bride's or Groom's spend time thinking about where to get ready and put a lot of thought into why, they spend lots on a nice hotel as it's a special occasion so it's our job to show that in the photographs so that when they look back in 10,20,50 years time they will remember all these details. This Bride was just adjusting her veil so I went towards the outside of the room which had huge moveable doors, as I tilted one towards the room it reflected the city scape in the the shot too, it took a while for me to get it without me in the shot too, but am glad I manged to get this shot at the right time!

- Verity x
Photography by me and copyrighted to me
Please UPVOTE / RESTEEM / FOLLOW to support my work on Steemit - Thank you!