Moody morning part 2
This photo was shot with drone. no shit huh? :D Anyways as you can see this location is not small at all. It contains two beautiful lakes. When i was here in the morning everything was so quite and peacful all you could hear were birds. I had to explore a bit to find the composition for the photo. For the photo that i posted 4 days ago i was in this wood photographing lake that is a little bit visible on the picture and the mountain in the back. The mountain got really nice lit with the sun light. I've been here many times but i still love to explore different compositions that i have never done before.
I can't believe last time i was here it was -10° C (14°F) all covered in snow and now everything is so green.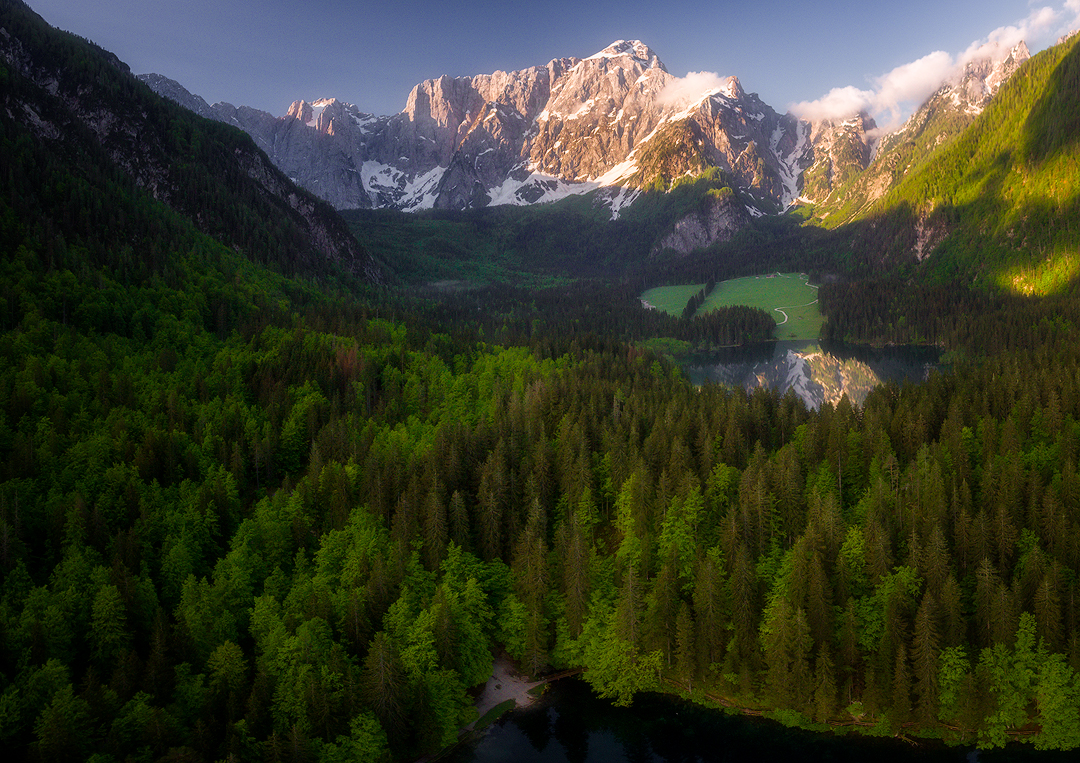 | Category | Landscape |
| --- | --- |
| Aperture | 2.8 |
| Shutter speed | 1/240 s |
| ISO | 100 |
| Camera | DJI Phantom |
| Lens | DJI |
| Filter | Polarizer |
Sincerely,