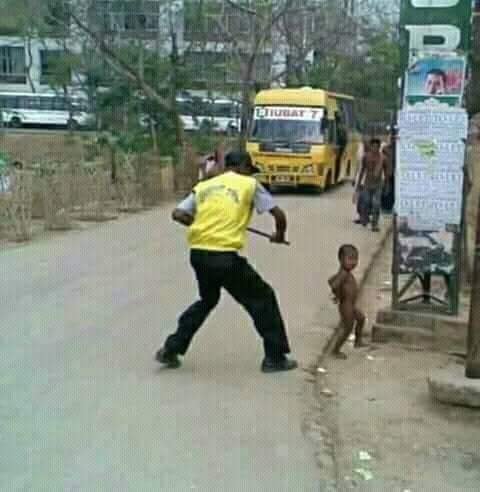 The phenomenon of street children has been documented as far back as 1848. Alan Ball, in the introduction to his book on the history of abandoned children, And Now My Soul Is Hardened: Abandoned Children in Soviet Russia, 1918–1930, states:
Orphaned and abandoned children have been a source of misery from earliest times. They apparently accounted for most of the boy prostitutes in Augustan Rome and, a few centuries later, moved a church council of 442 in southern Gaul to declare: "Concerning abandoned children: there is general complaint that they are nowadays exposed more to dogs than to kindness."[15] In Tsarist Russia, seventeenth-century sources described destitute youths roaming the streets, and the phenomenon survived every attempt at eradication thereafter. [16]
In 1848, Lord Ashley referred to more than 30,000 "naked, filthy, roaming lawless, and deserted children" in and around London, UK.[17] Among many English novels featuring them as a humanitarian problem are Jessica's First Prayer by Sarah Smith (1867) and Georgina Castle Smith's Nothing to Nobody (1872).[18]
By 1922, there were at least seven million homeless children in Russia due to the devastation from World War I and the Russian Civil War.[19] Abandoned children formed gangs, created their own argot, and engaged in petty theft and prostitution.
By count