For the time being, most people practice photography, take pictures of nature and others, and try to spread their images on social media sites and reach fame and get the name of the Fugarravi and people talk about it but a few achieve this goal because they don't have the inner skill.
To be a professional photographer, you have to be able to photograph everything in a professional way, and we mean everything, not just taking pictures of people in beautiful places and portraying nature, but you have to be able to filming the Earth and Sky, for example, taking pictures of stars and galaxies, now we will talk in a way that is detailed about how to take pictures of the Milky Way galaxy in order to get the title of the famous photographer.
First you have to choose the right time to see the galaxy; The imaging time must be at the beginning or end of the month until the moon is hidden and does not cover galaxy, in a region far from the city's lights like the desert it is the most suitable place to photograph and must be in the dark mean late at night.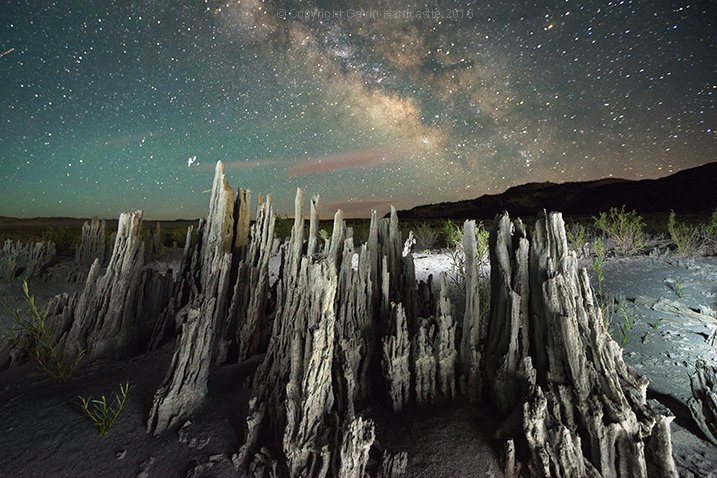 Then you have to choose the appropriate camera type to photograph galaxies. Choose the type of DSLR cameras (digital camera) at the price that suits you to be capable of photographing in dark places it should be the features of the camera to be capable of high ISO imaging and having a noise reduction.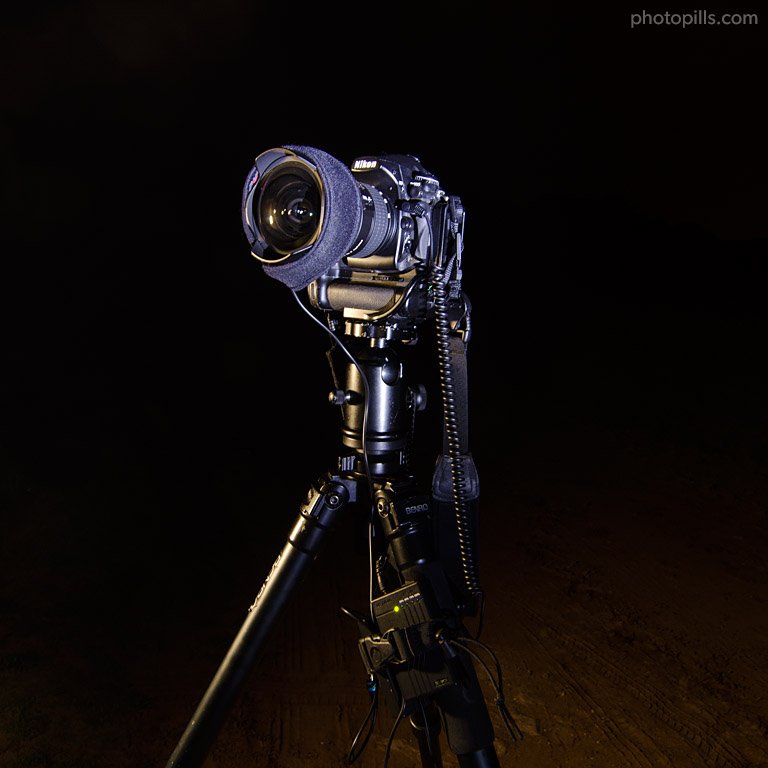 You will also need a large aperture lens to allow the light to enter and it is preferable to have a wide-angle view of angle; In addition to the camera holder (tripod), which is indispensable in the filming of galaxies.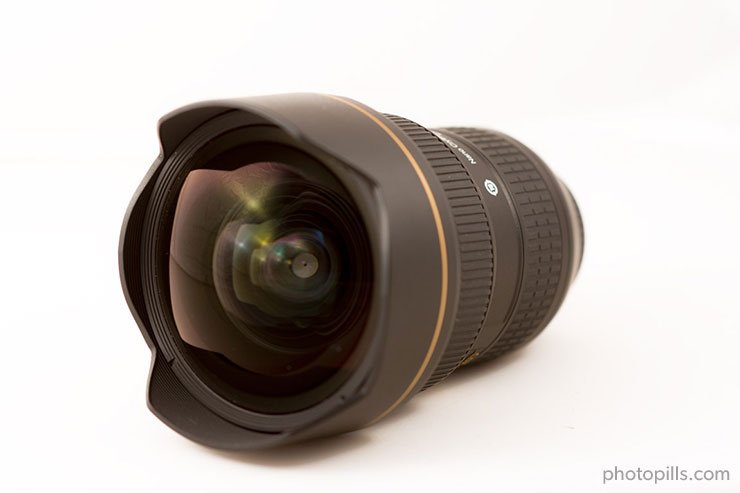 For camera settings for photographing the Milky Way galaxy are as follows:
Imaging Mode M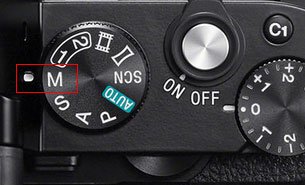 Shutter speed 15 seconds.
Lens slot F/2.8 or F/3.5
ISO 1600 or 3200 or 6400
Now, steer the camera to the galaxy and don't forget to use the wireless remote so that the image does not shake and fade, and to increase accuracy it is preferable to imaging with raw technology to make it easier to modify the image later.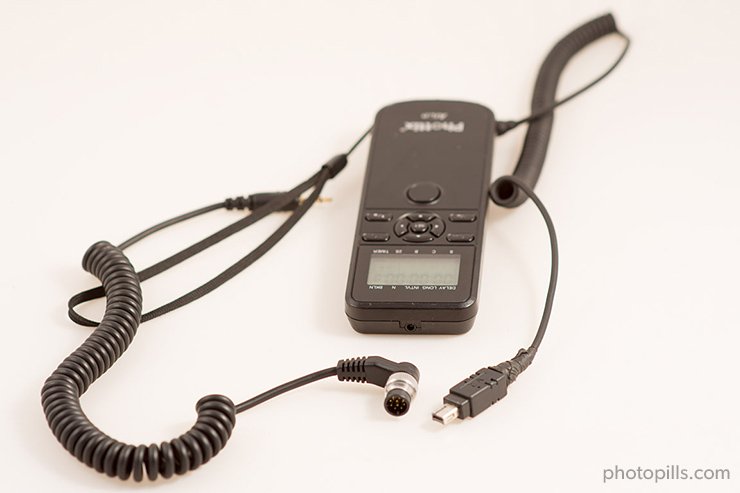 And most of all is the love of work that you do, as Sigmund Freud said, "Love what you work until you do what you Love"
You have to love that galaxy and the camera and blend yourself into the creative process you make, that emotions are very important to reach your goal.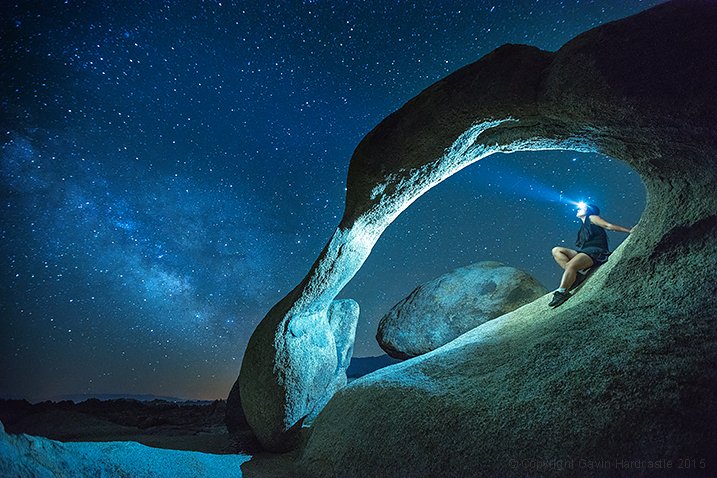 And you also need some lighting devices to light up nearby objects like trees or people as they are with pictures up there you can use LED lights.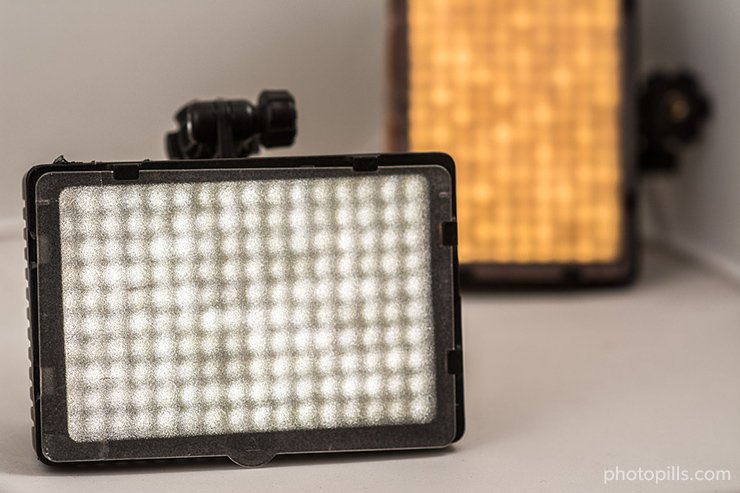 In order to film time labs like the top video you need to slider where you adjust the camera to take a picture of each time period and at the same time the slider move the camera a simple thing we won't talk about the detail on the subject of digital photography in this article but the picture below illustrates the position that the camera is and you may need a full night to photograph a video clip of minutes.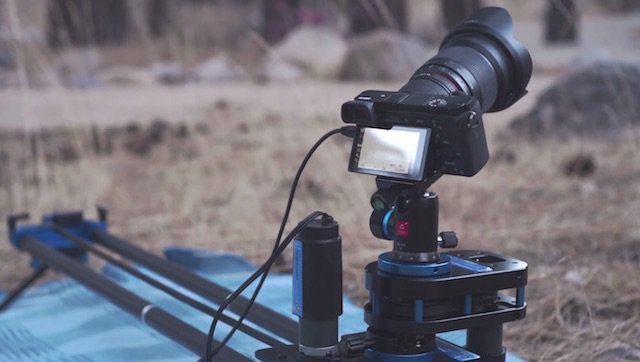 Here are some examples of photos taken from international photographers and their camera settings.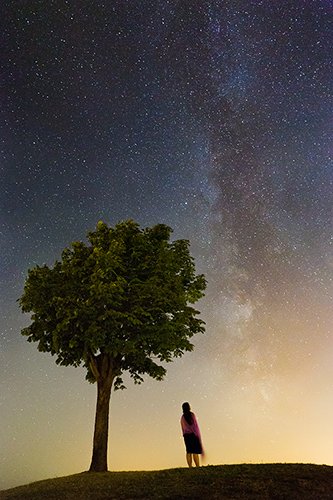 Francesco Gola | Canon 5D Mark III | 21mm | f/2.8 | 25s | ISO 6400 | 3500K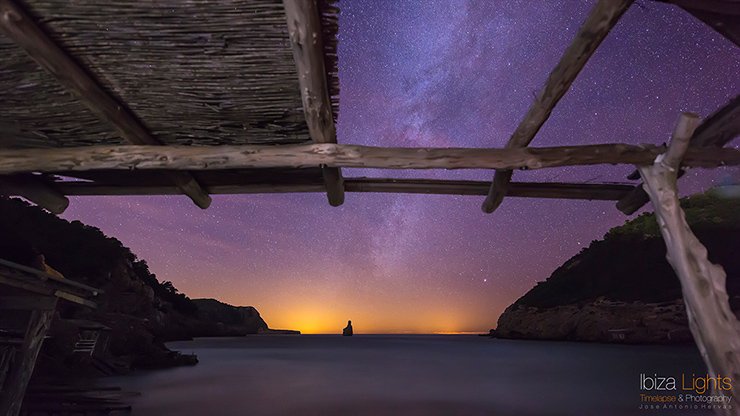 Jose A. Hervás | Canon 5D Mark III | 16mm | f/2.8 | 30s | ISO 3200 | 3950K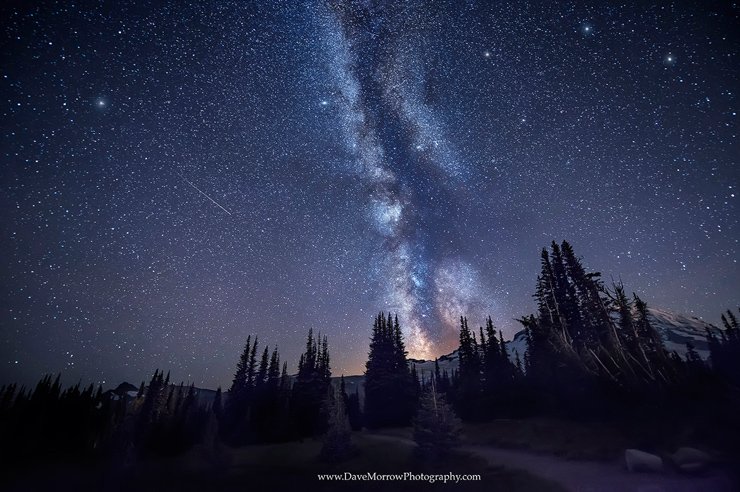 Dave Morrow | Nikon D800 | 14mm | f/2.8 | 30s | ISO 4000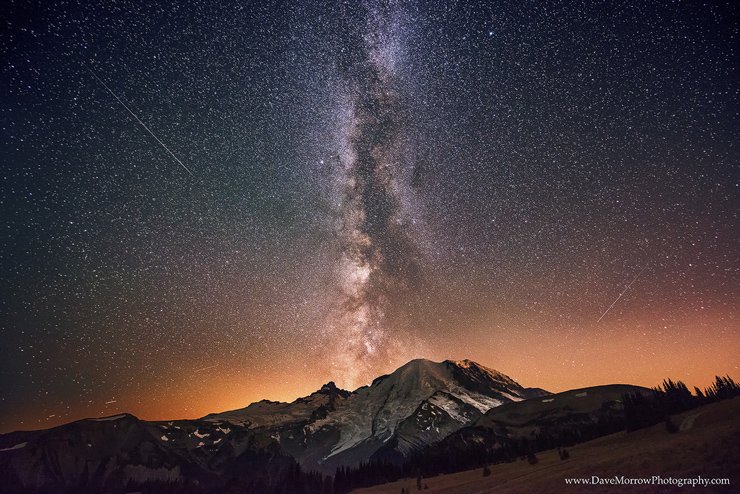 Dave Morrow | Nikon D800 | 14mm | f/2.8 | 32s | ISO 5000 

 David Kingham | Nikon D700 | 24mm | f/2 | 20s | ISO 6400 | 16 image panorama 
 Now it's your turn to take some pictures and share them with us.