Getting out in the nature and explore the beauty of almost any place that I am at, is something that I wouldn't miss, no matter what. Being too courageous and brave is not something that defines me, thus I prefer paths already walked by others and don't adventure my ass on too steep peaks. But you know the saying that every tree looks the same when you get lost?
I've experienced it on myself about two years ago in Norway. On a snowy Sunday, I and a couple of friends, decided to have a hike in some close wood/park nearby and pass over some frozen lakes as well. We drove a bit, left the car to a parking lot and started walking on the already walked paths, but as we kept on going further towards the big frozen lake the nature was becoming more and more...nature.
From a pretty steep valley, without even knowing, we ended to a very steep valley and in order to get to the lake, the big frozen one of course, that you are going to see in the last two pics below, we had to go down that steep valley which for me looked pretty dangerous so I said I'm going back and that's what I did. Little did I know that the road back won't be that fun anymore...
Not long after I started going back I noticed that "walking uphill" is way more difficult than downhill and that I had to change the course and from one change to another I got myself to an area completely not familiar to me. That's when I freaked out a bit and noticed as I said above that "the trees started to look all the same". I knew that I wasn't too far from human life but I didn't knew how large the forest would be and where would I end by walking shuffled. I stayed still though...
... and by doing that I heard voices. Not in my head, voices from other people somewhere in the vicinity and I said to myself that that's my goal for the day, to reach those people. I headed towards the noise and after a while I got to some trails and not long after finding the trails I ended to... the sky slope. Yep, I got to the peak of the sky slope without paying a damn Kroner for any service... Just me and my boots and tons of energy that I had.
Man, I was so happy to see all the people there, but I pondered a bit about situations when one is desperately searching for help while others, a few hundred meters or kilometers away, are full of joy and happiness minding their own business not even knowing that a poor guy got almost lost in the wood. Shit happens, and from there I recognized the area and "walked my way" home with my feet wet and my skin starting to feel the cold gradually. You don't sense any pain or cold whatsoever when you are lost and try to find your way back though. And, yeah, the trees look all the same.
The following pics are taken on the way towards the damn frozen lake, as on my desperate walk back I haven't took any. I even forgot to take myself a selfie when getting to the slope... Enjoy and stay calm!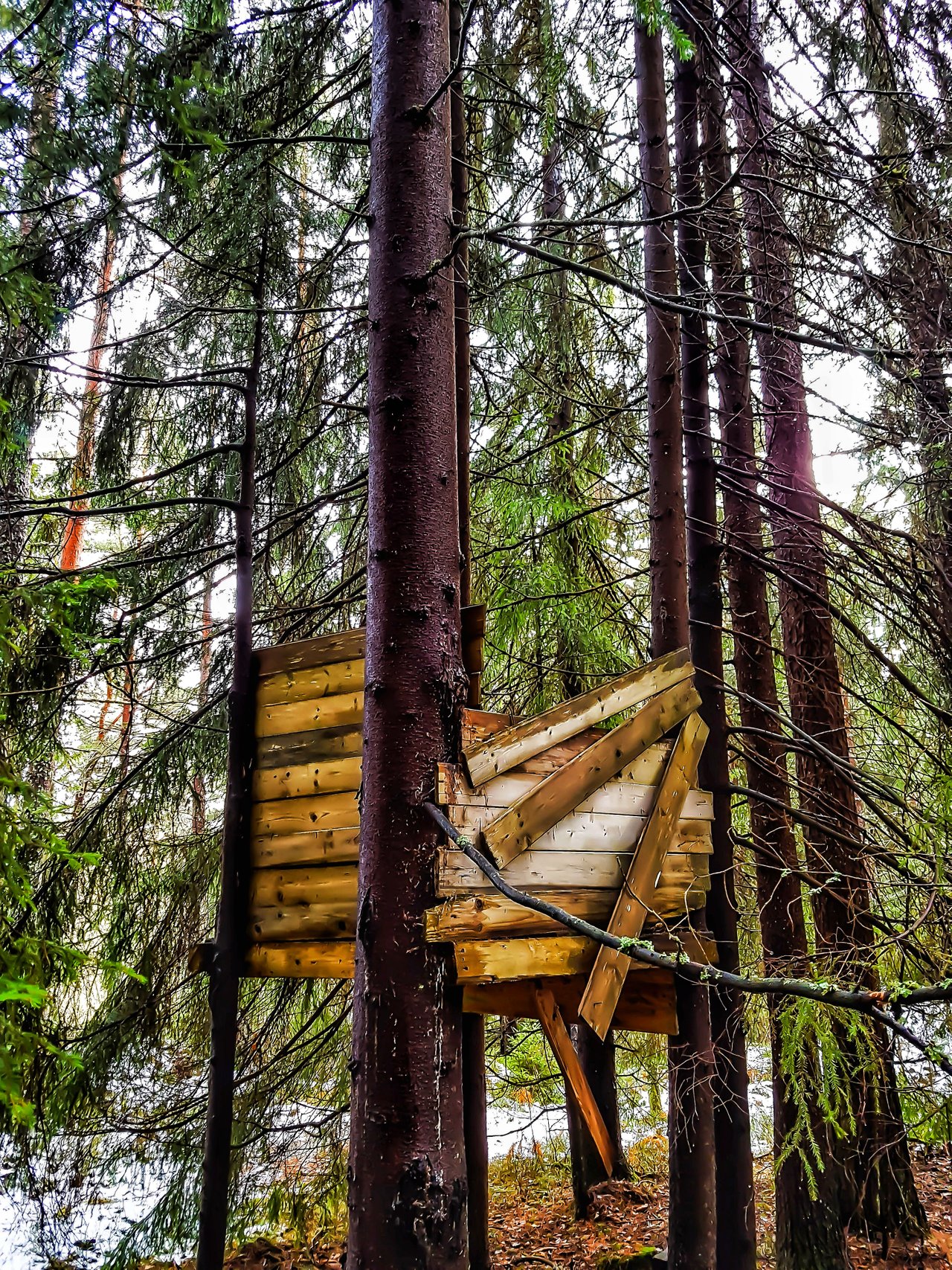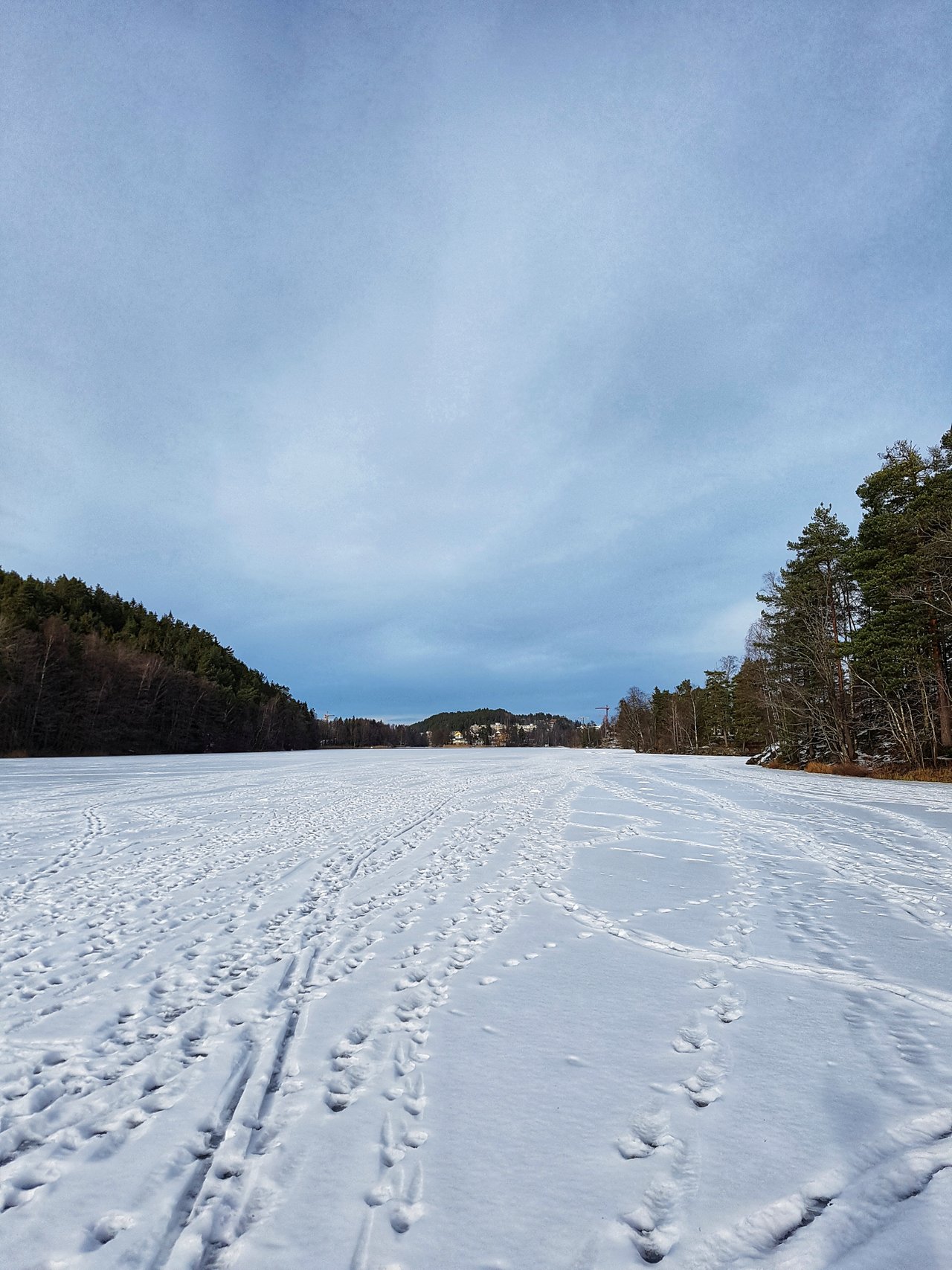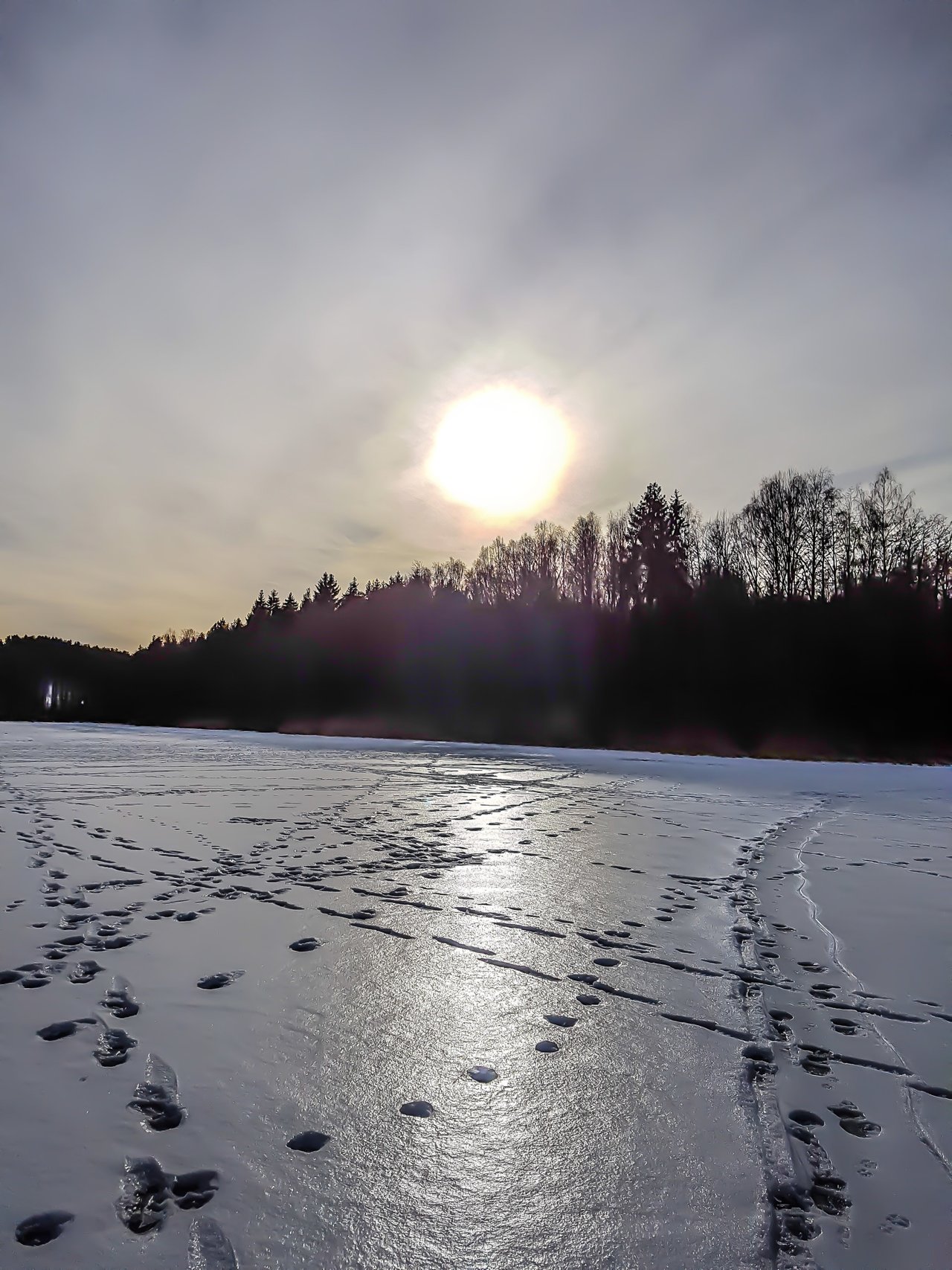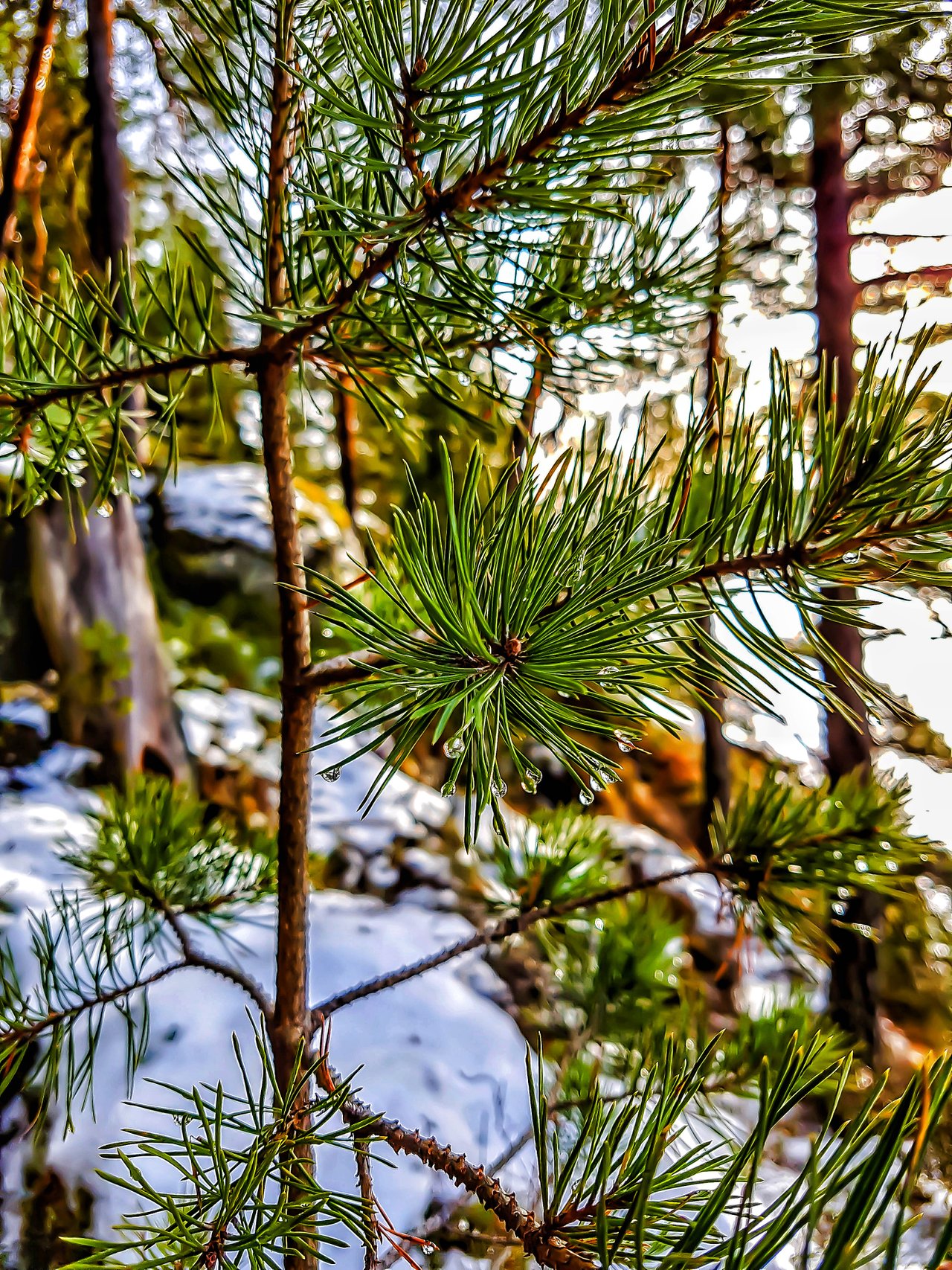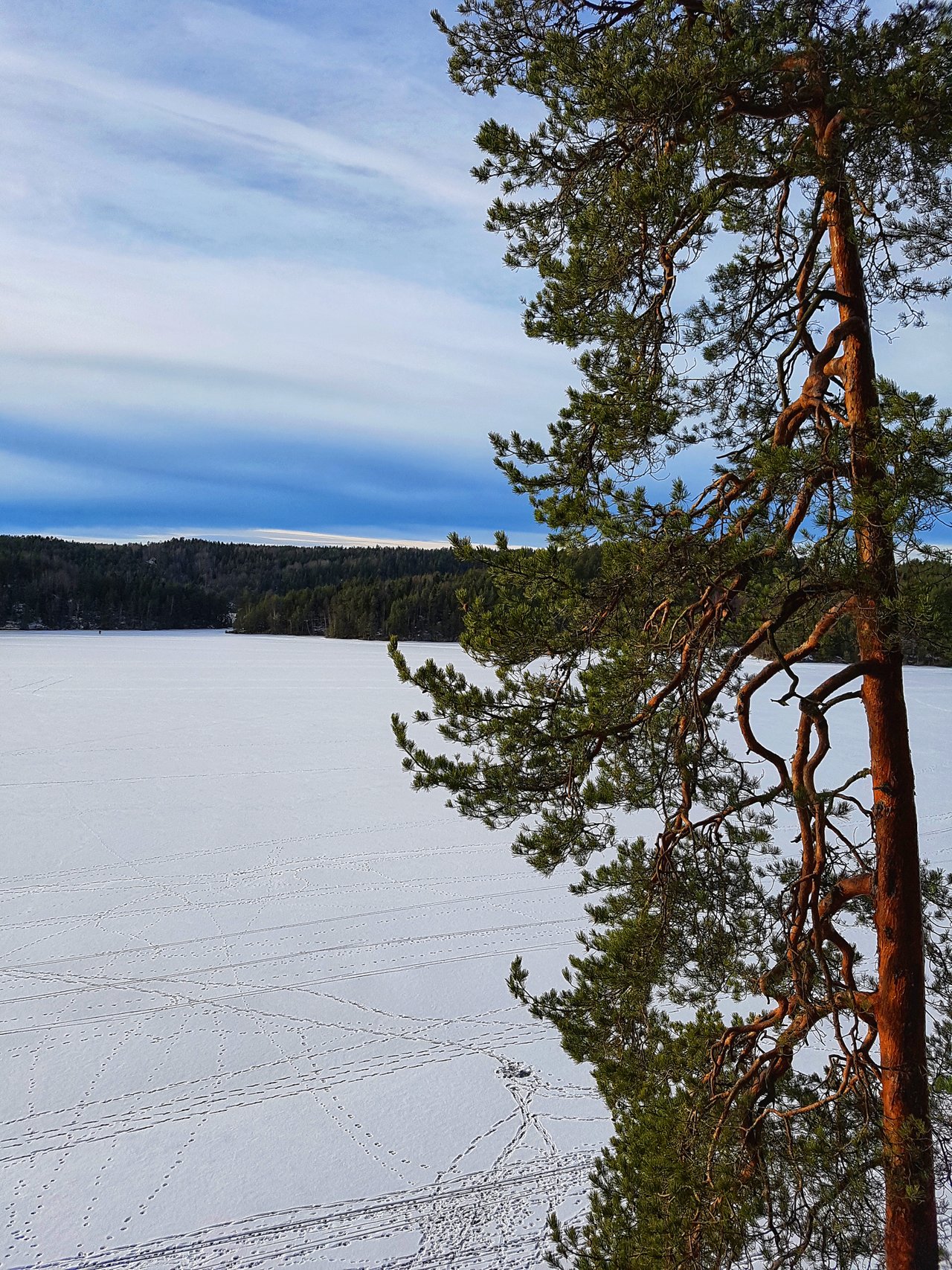 This is the lake that others have made it to walk on. Not me... I turned around from this hill...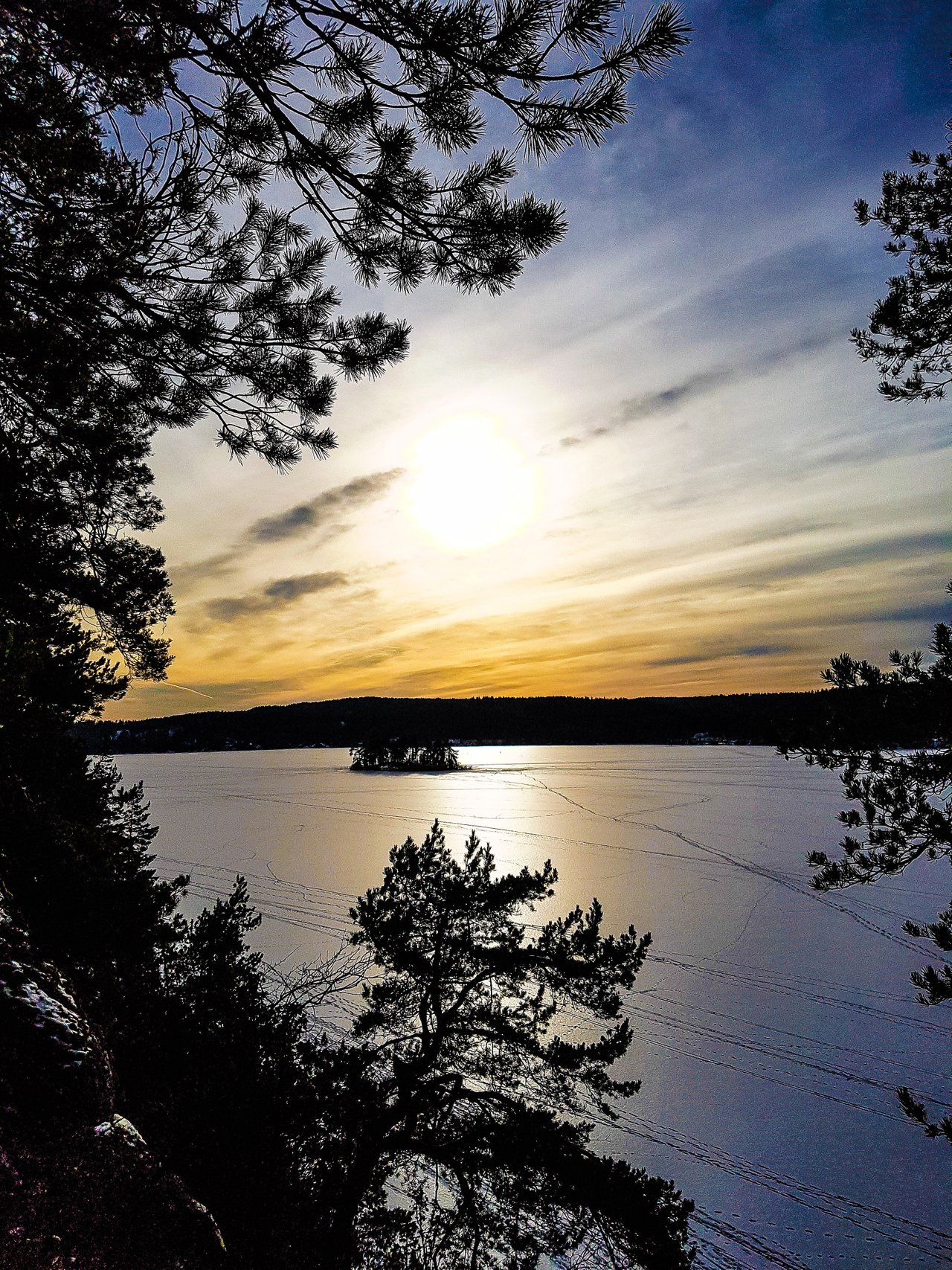 Thanks for attention,
Adrian