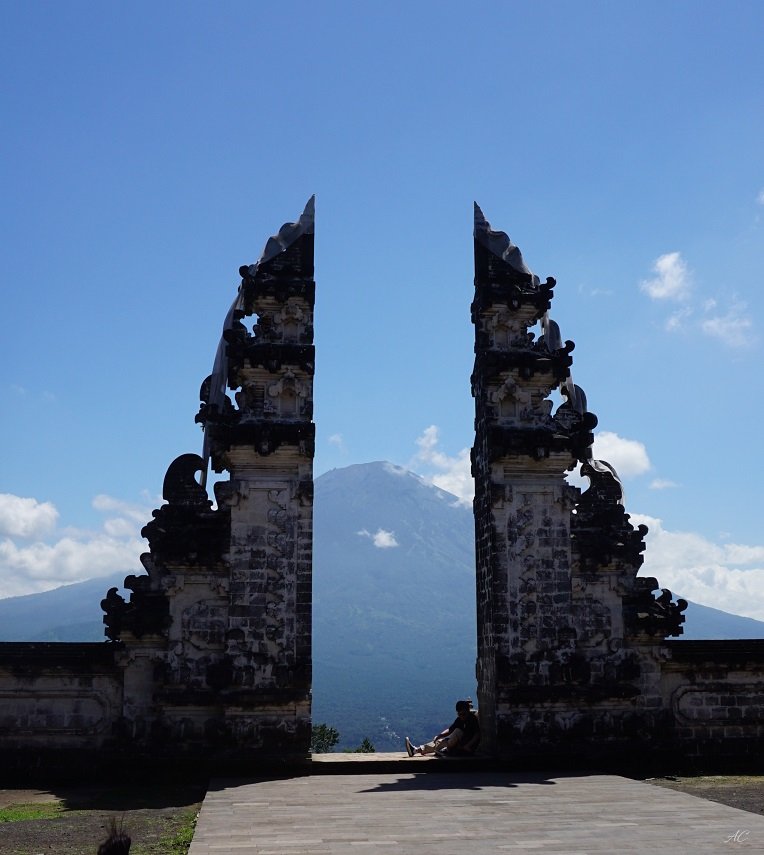 Pura Lempuyang Luhur
One of the most revered and oldest temples in Bali
It has one main attraction which has symbolised Bali ~ the Island of the Gods ~ which has become an icon, and one of the most photographed sites...
The high 'candi bentar' or split gates
Its Gates of Heaven!
---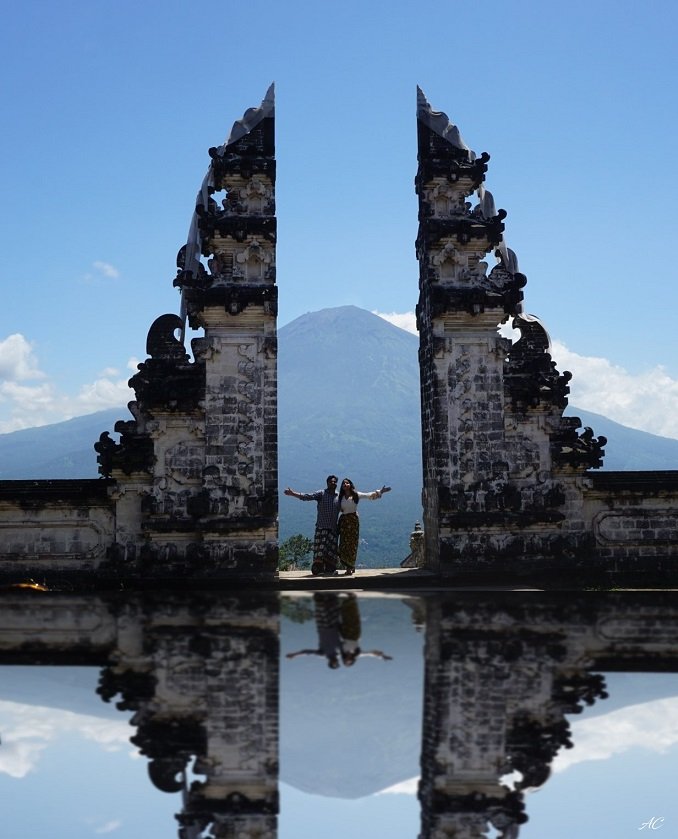 Visitors, couples, individuals pose at this gate for a memorable shot
Ideal would be if one also caught the Mount Agung volcano at the same time
Mount Agung constantly plays hide-and-seek with clouds
So you're in luck if you can capture it... its peak between the gates!
This is a standard image most people go for
With a 'reflection' photo-shopped in!
No, there is no water there...
(This is my own shot, with 'reflection' courtesy of yours truly) 😉
---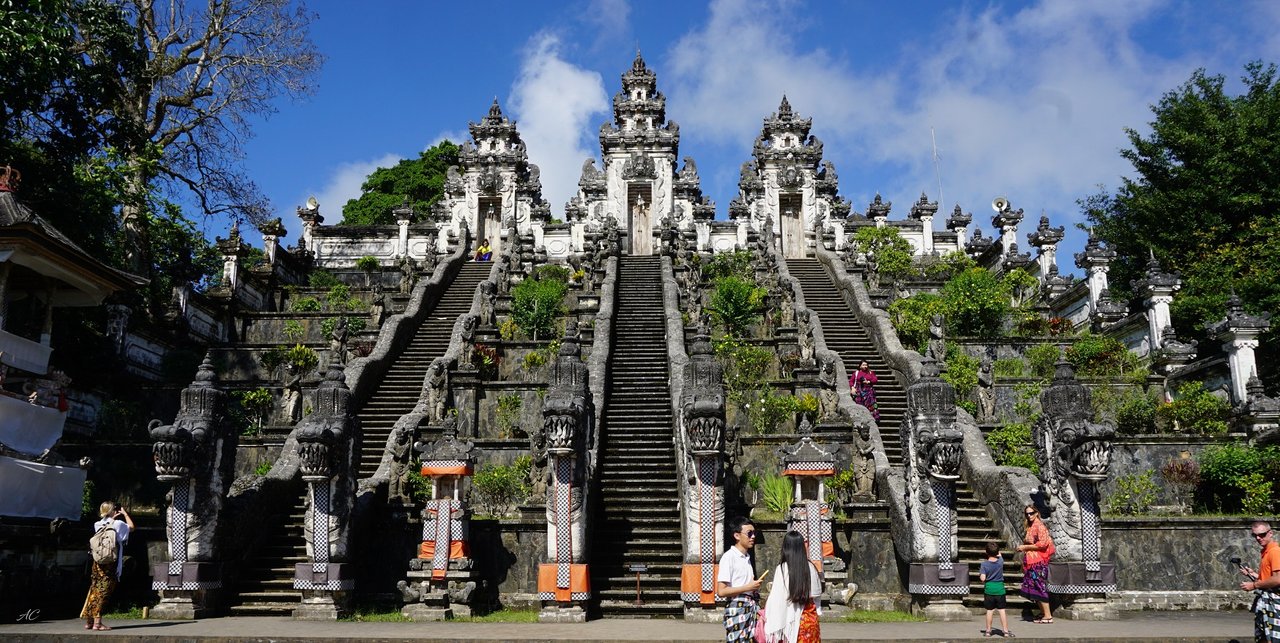 Opposite the 'candi bentar' is this majestic Pura Penataran Agung temple with its imposing stairways flanked by dragons
My posts on that here and here
---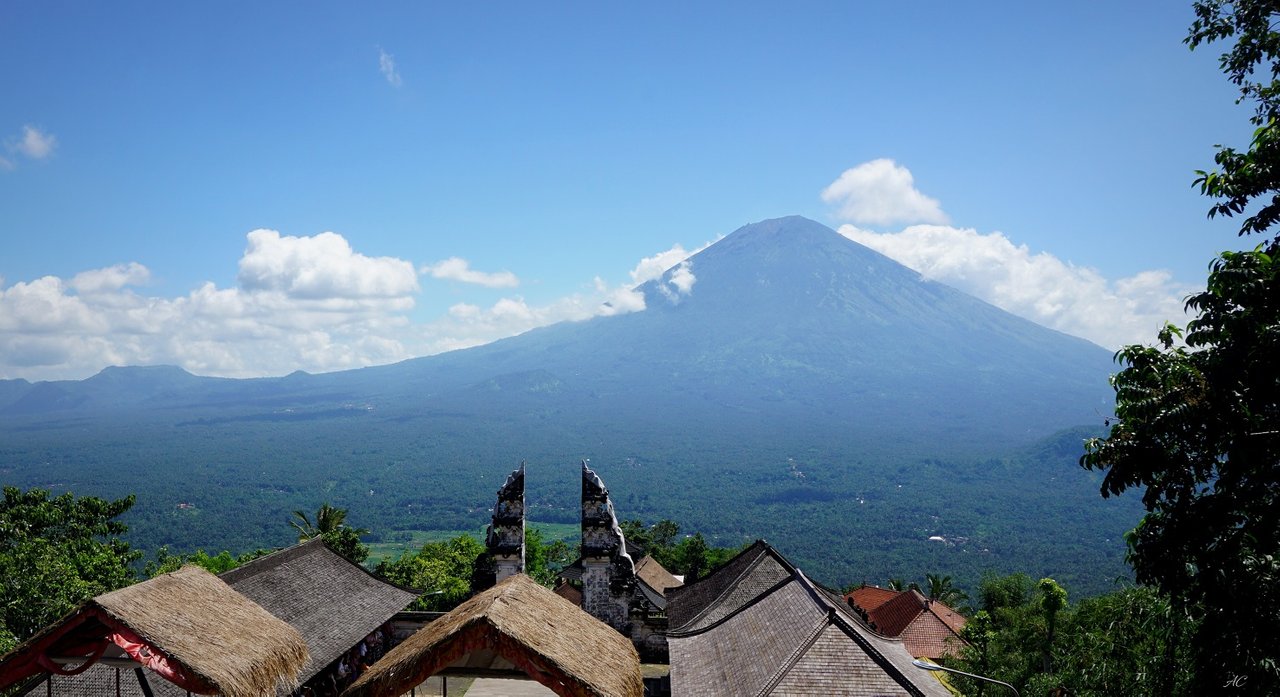 And that's where I climbed up to get this unobstructed shot of
Mount Agung
Caught from that higher elevation... with it dwarfing the gates!
---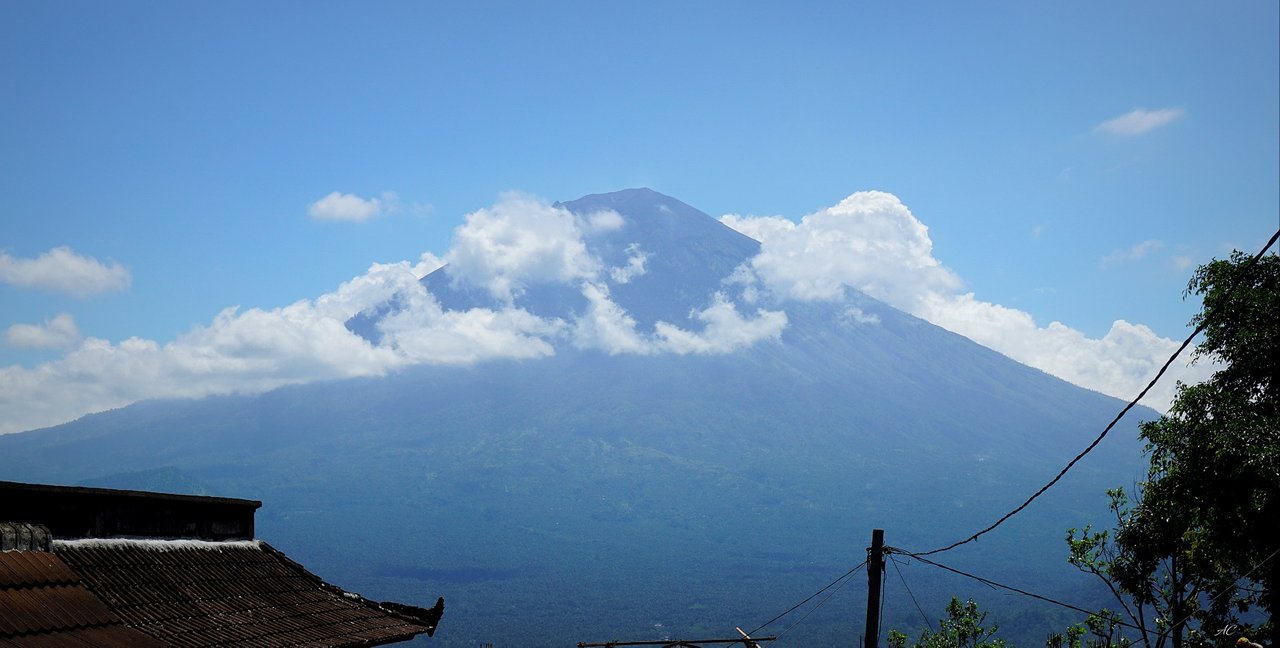 Later on, while walking down, I caught another view of the active volcano albeit with some cables and rooftops but quite picturesque I thought with those clouds accessorising it!
---
Captured with SONY A5100 | © image & text original content | click image for fullscreen view
Note: This original content also appears in my other social media platforms
---
---
~ more of my learnings & experiments ~



I'm with QURATOR... Are you?

Vote for Qurator as a Steemit Witness
via steemit.com or steemconnect