Every now and then I like walking through the nursery section at the hypermart... Actually whenever I am there to shop, I do make it a point to check out the plants there!
There's usually some cactuses... whatever is flowering and also recently they brought in some potted herbs!
I don't use herbs - more a spices-person... so have refrained from buying any, also because I don't have much space for them... But they are wonderfully fragrant! I might just get some just for that...
Today, let me just show you some cactus and some other plants which caught my attention
---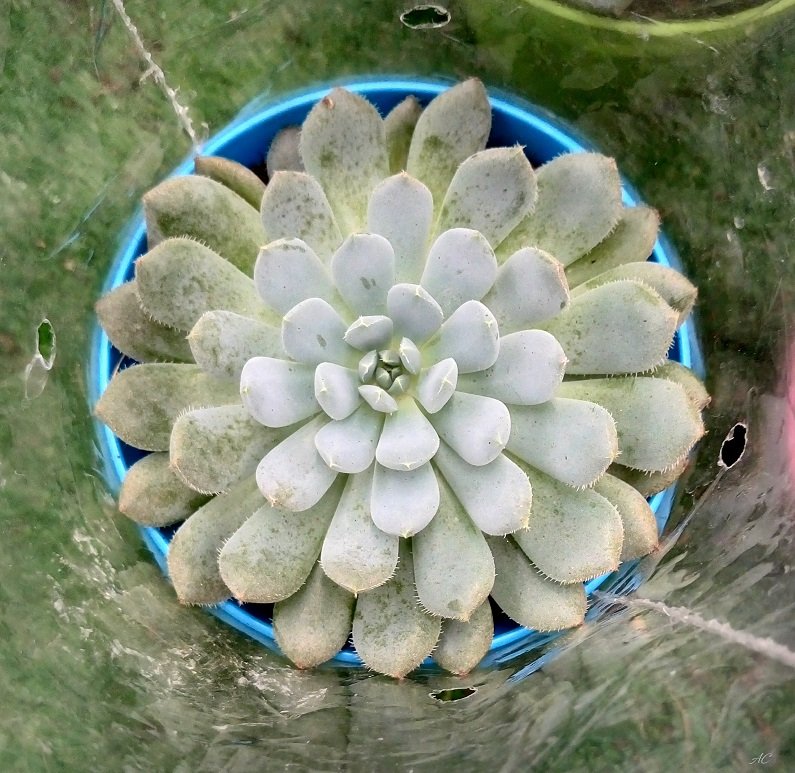 They got some cellophane wrappers around each of the cactus, so the ideal angle was from the top
Which worked as they're so pretty shot like that
---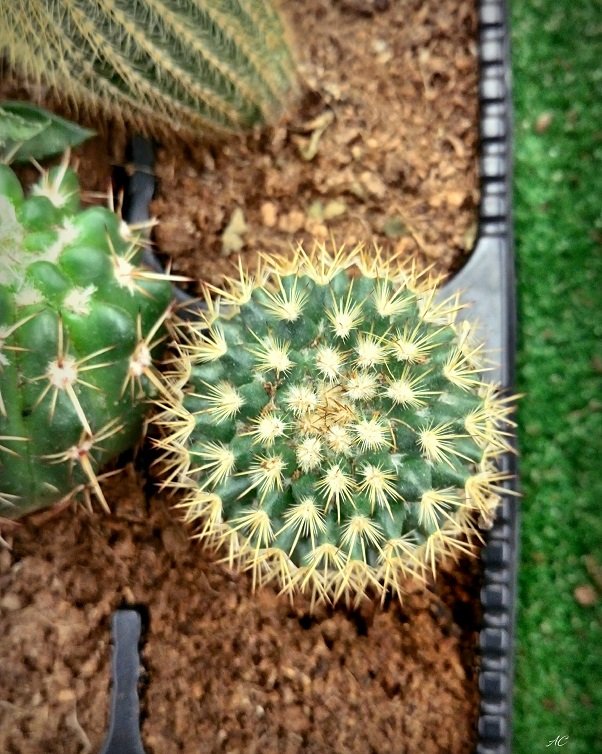 These smaller ones were planted together in threes...
Here's another one which looked quite photogenic also shot from the top!
---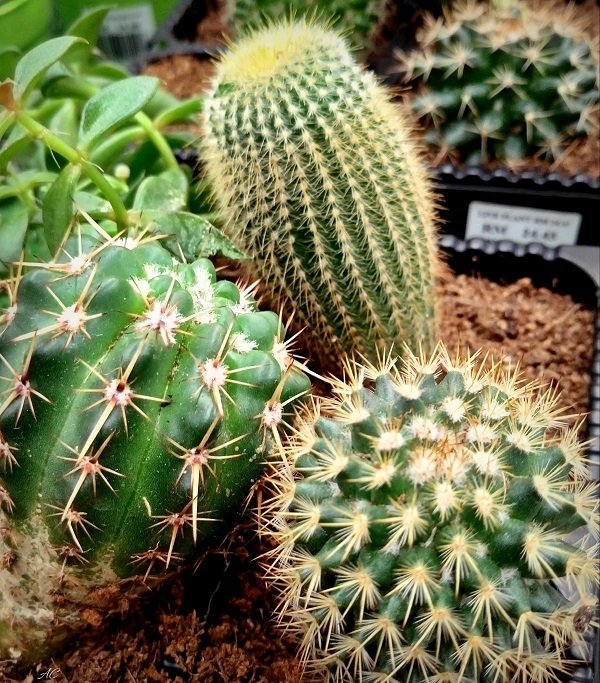 Here are its room mates peeping over for a shot!
---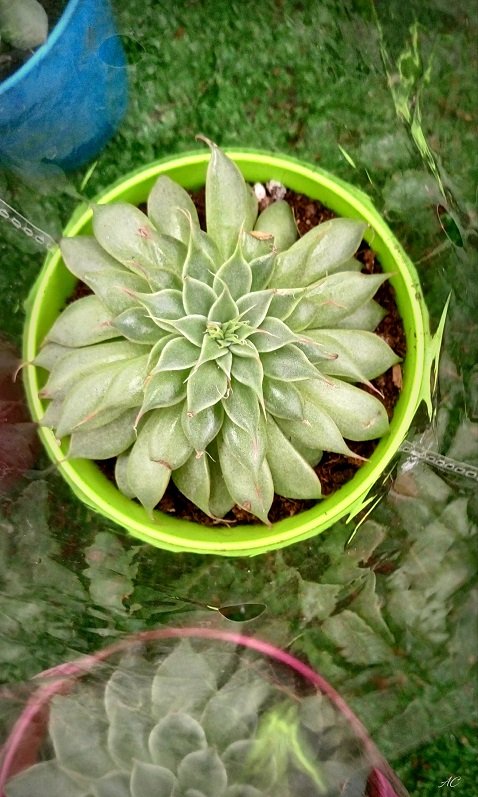 Another solo pose...
And that's the end of the cactuses I caught!
---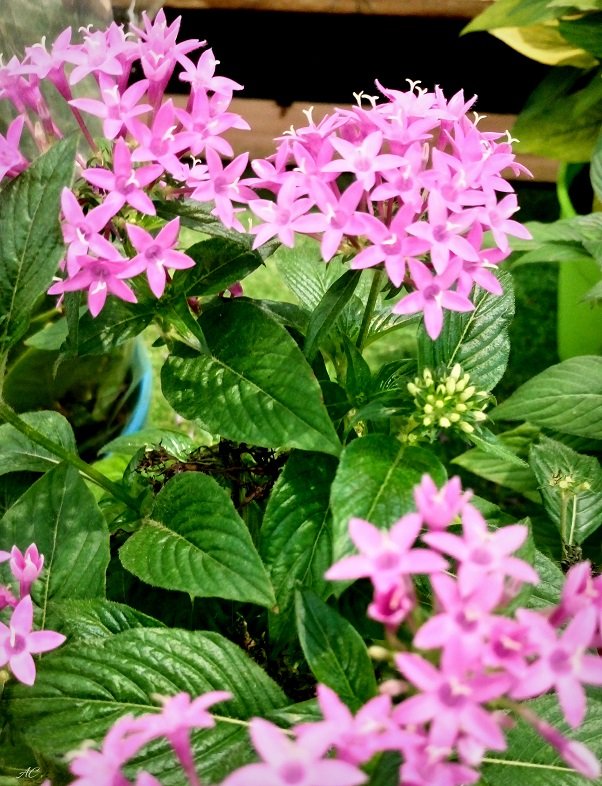 Let me get some colour....
Some pretties, not really sure what they are...
---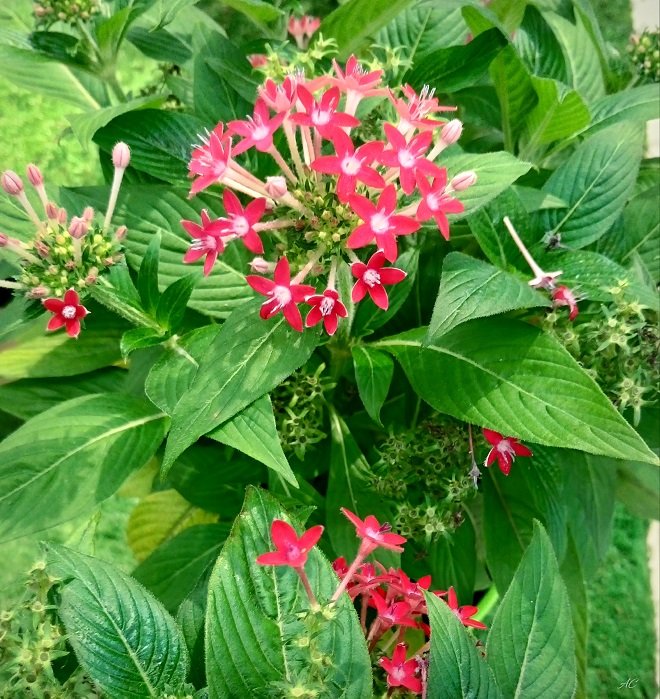 And they come in red too!
These are very healthy plants... lovely green!
All organically-grown too
---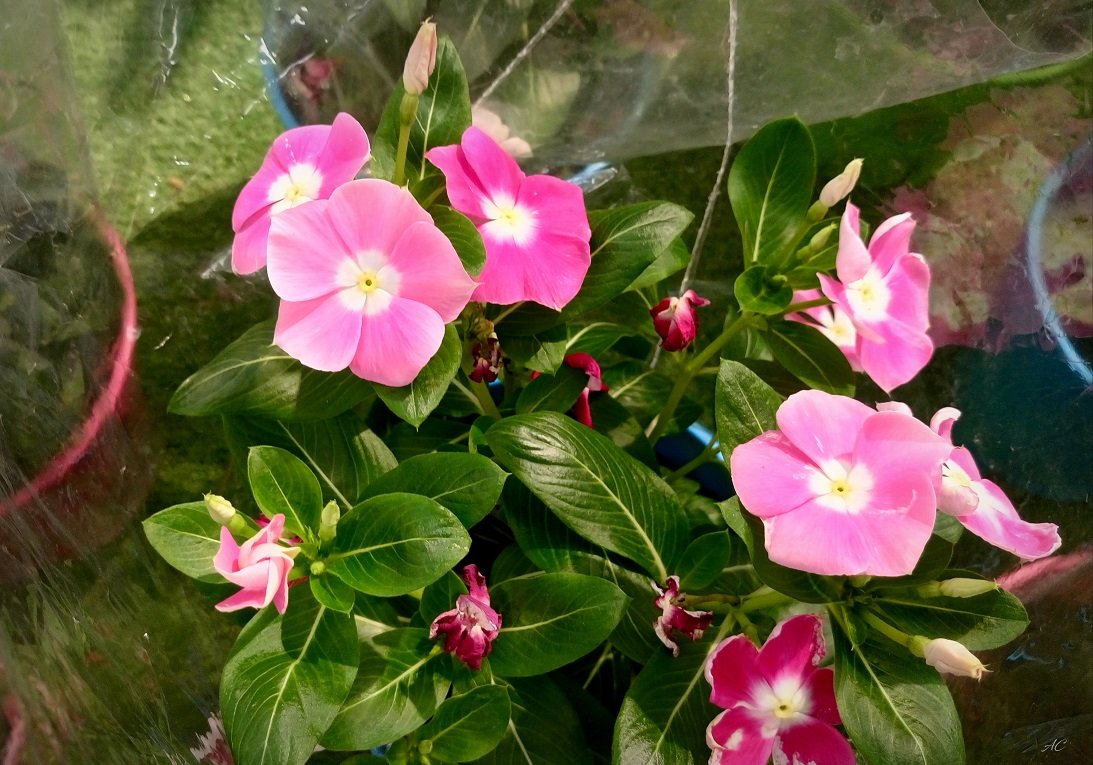 Last but not least.... a periwinkle!
A little different from the ones I usually see
The petals seem to be closer, somewhat joined
Until the next visit to the nursery again...
Hope you enjoyed these...
---
Captured with SONY Xperia M5 | © image & text original content | click image for fullscreen view
---
---



I'm with QURATOR... Are you?

Vote for Qurator as a Steemit Witness
via steemit.com or steemconnect