Yesssss... Today we are studying a sleeping kitty...
That's what the title above says, righttt.....
What did you expect?!!
All sorts of poses of a sleepy kitty!
Nothing else
Cuteness overload!!!
So, if you're not a kitty fan... then maybe this post may not be one for you...
You have been pre-warned...
On the other hand, if you are one for cuteness, stay...
I can assure you this stray-homeless-kinda-spoiled-rotten-kitty might entertain you!
Yes, a stray, but don't kitties always have their own way with the hoomans...
Well, kitties at our local hangout eatery certainly have the hearts of most of the people here and are quite well cared for
---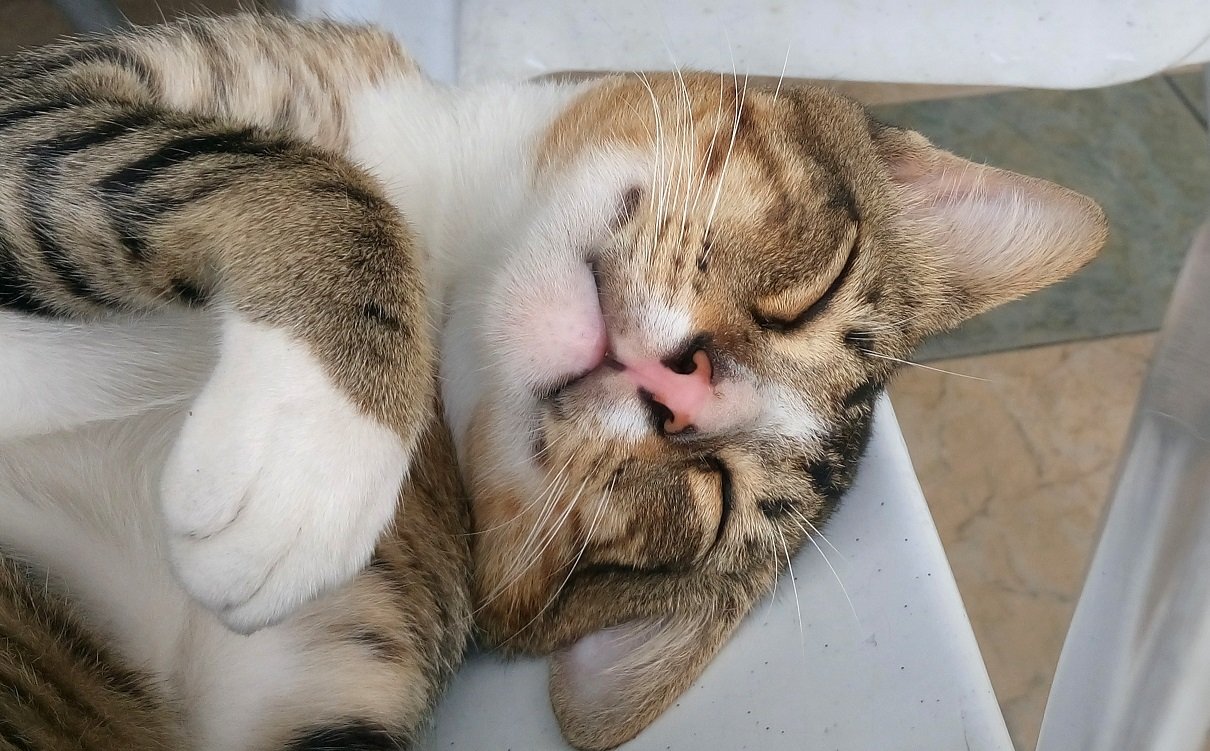 Seeee....
Cute, huh?!
I love kitty pink noses and little V-shaped mouths!
Isn't this little guy adorable?
And yes, you are right
This little fella chose to sleep on one of the chairs
And gets away with it!
Can you say 'no' to this face?
---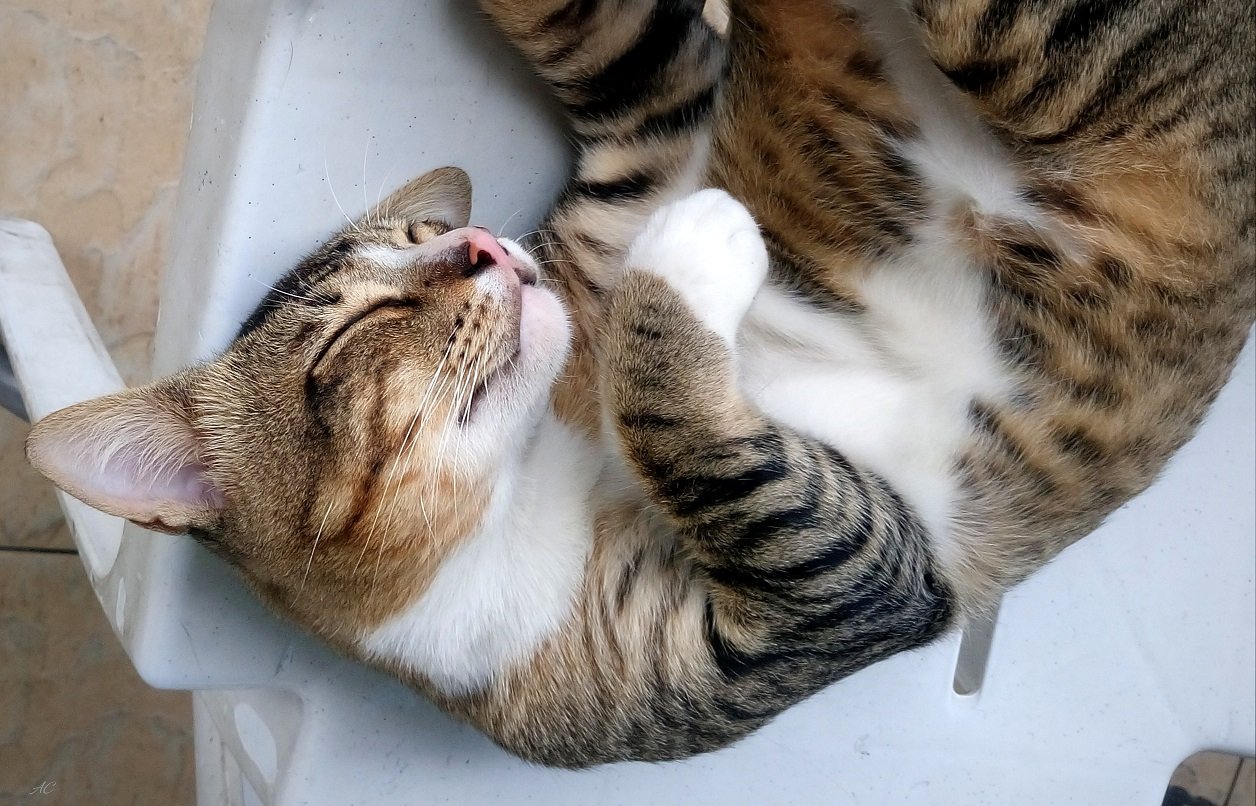 Kitties are designed to look cute no matter what!
Even when they are asleep...
Not knowing who comes across them
I think they are trained for that...
Probably a Kitty 101 course that's taught as soon as they're born!
---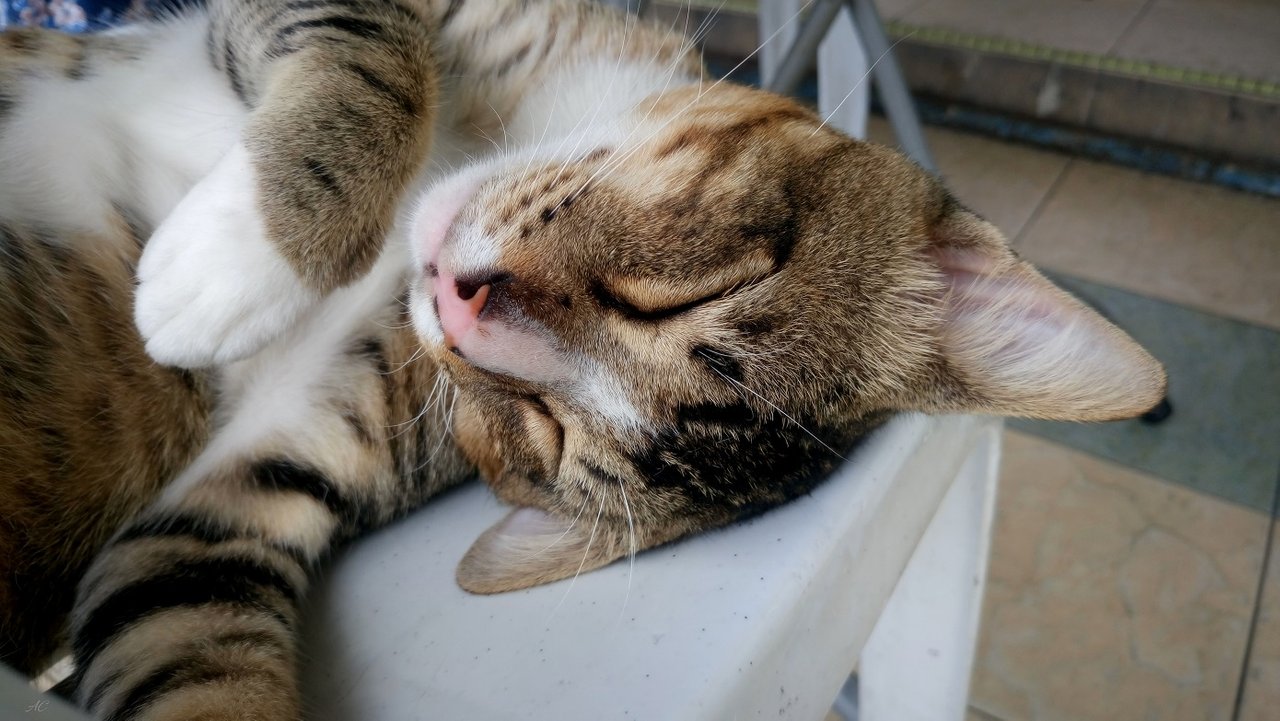 This fella was deep asleep
And enjoying it
And allowed me to sit beside him
Taking all these annoying shots of him sleeping
How lucky was I...
---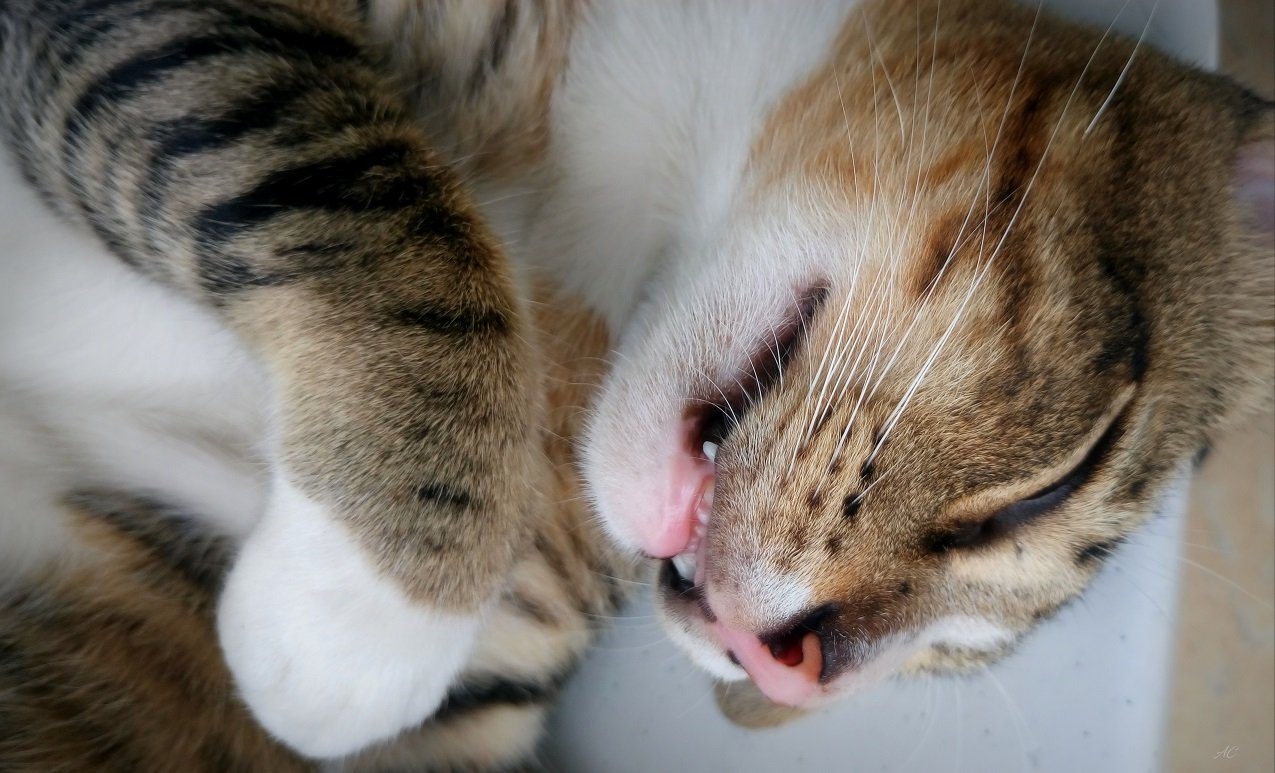 And I like it when they sleep with their mouths a little open...
Showing their little teeth!
---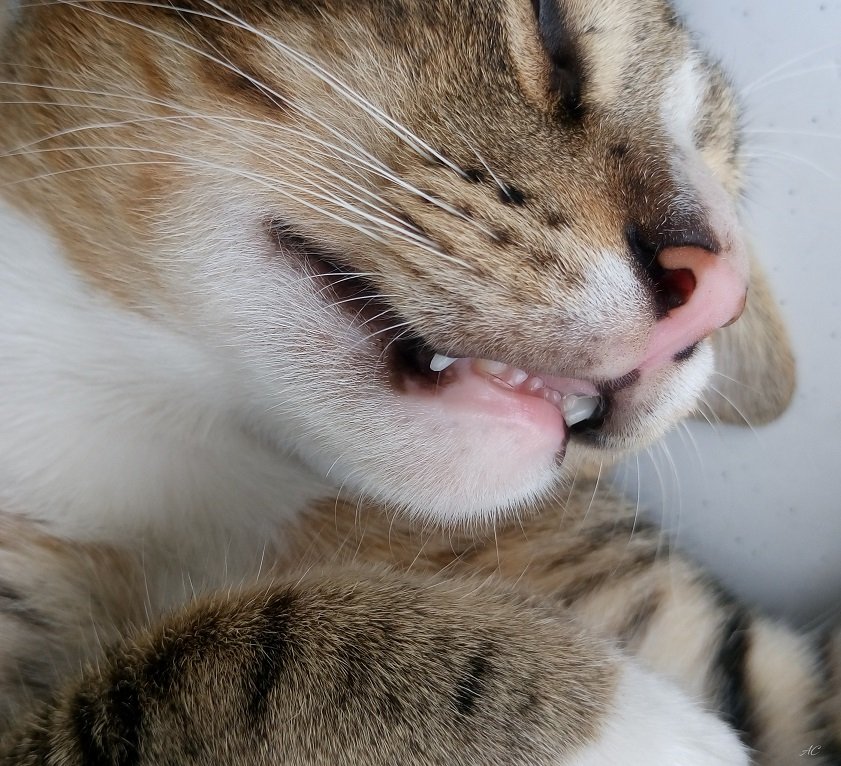 So cute that I got to take another shot
And a close-up!
Seeeee..... little pink nose and pink mouth
Little baby teeth
Jaws of death... not!
---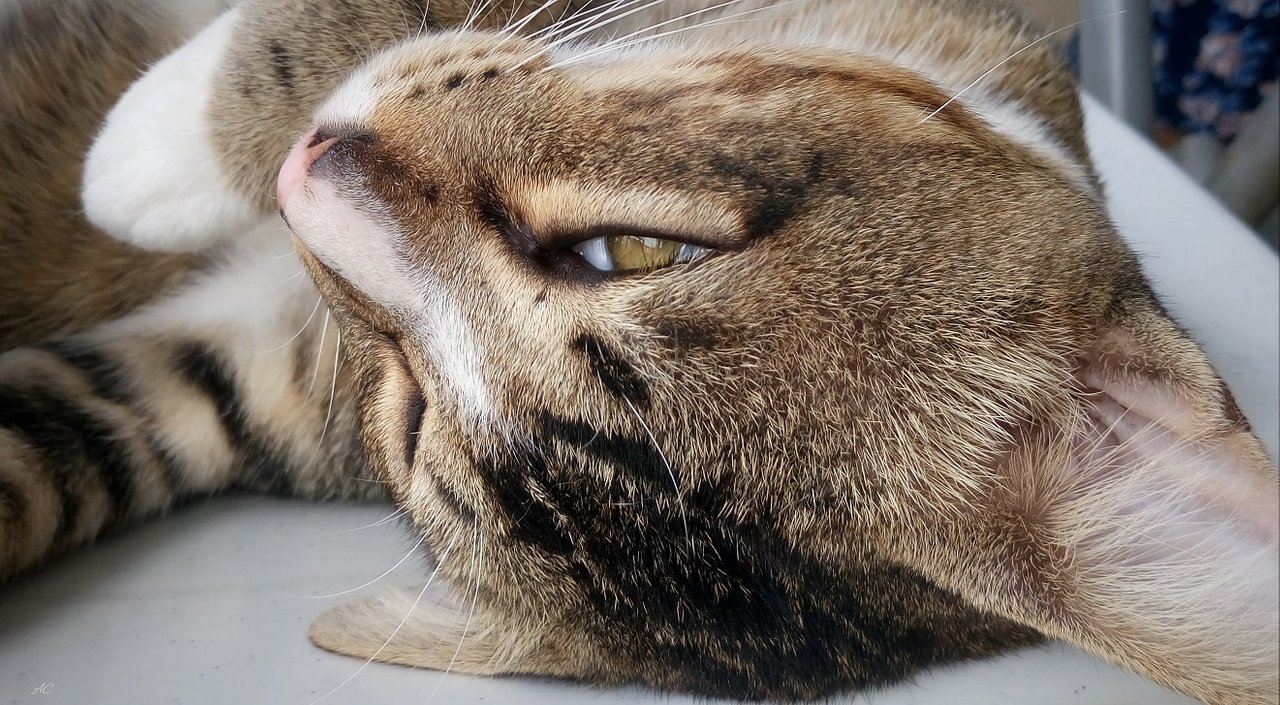 Oh ohhh... he's starting to wake up...
Kinda like the scene from 'The Hobbit', when the dragon awakens...
And you see an eye... open...
---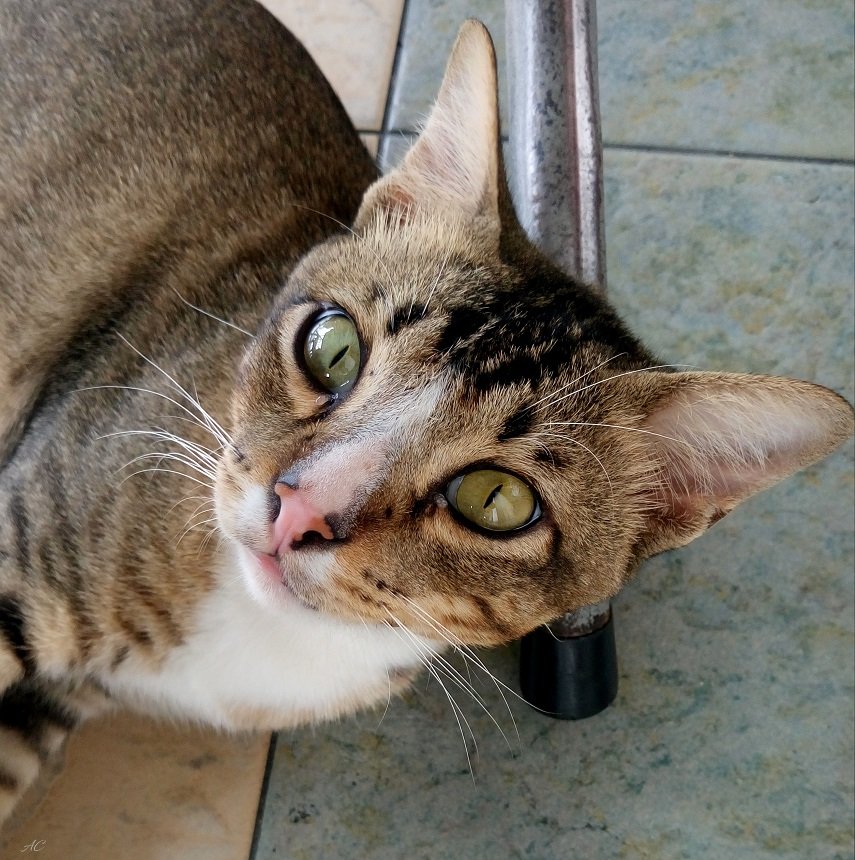 He probably felt a little warm and promptly jumped down to the floor, and laid down once again
Here he is, eyes wide open now...
Showing off wonderfully clear healthy green eyes!
---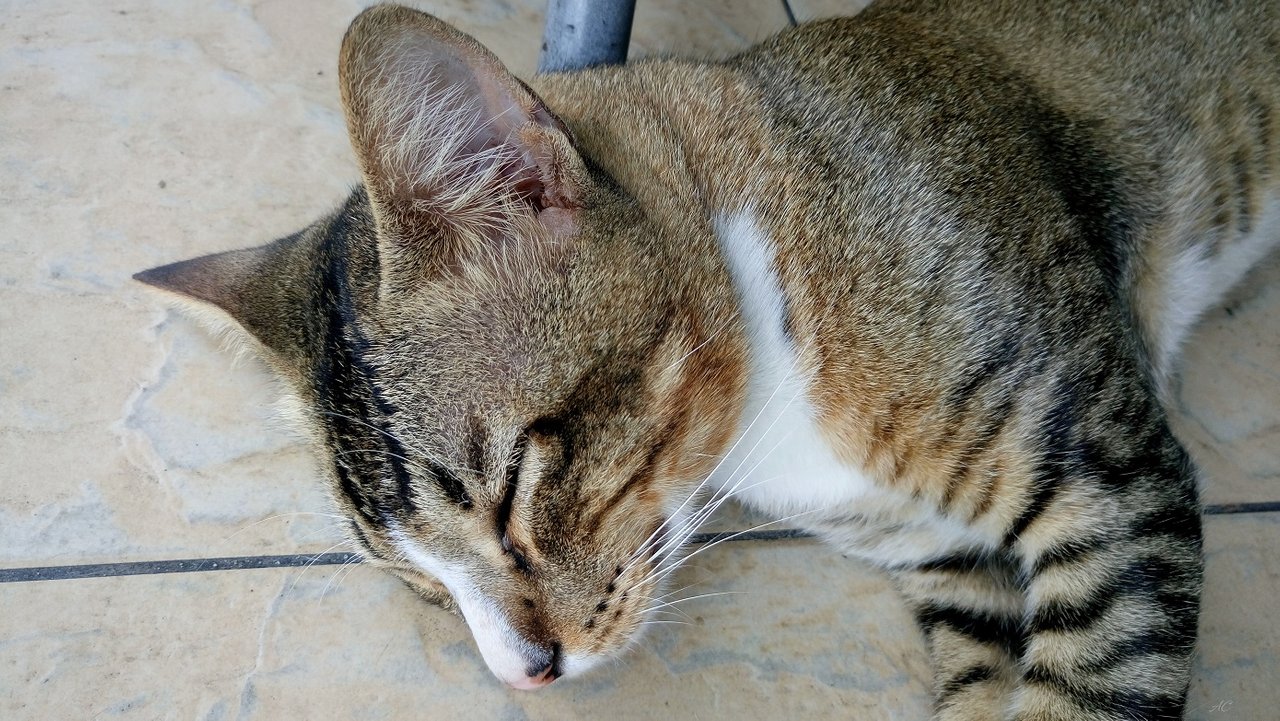 Yawns, turns around and goes back to sleep!
That's my Study of a Sleepy Kitty
Happy Caturday, Everyone!!
---
Captured with SONY Xperia M5 | © image & text original content | click image for fullscreen view
---
---



I'm with QURATOR... Are you?

Vote for Qurator as a Steemit Witness
via steemit.com or steemconnect