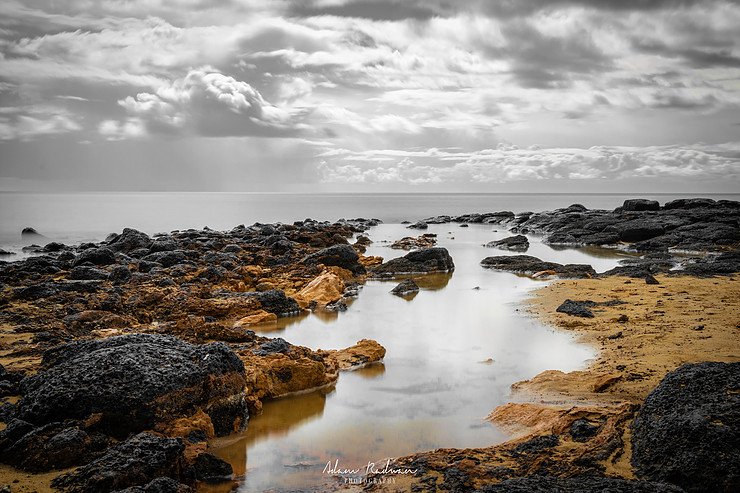 Beautiful and epic collection of clouds, volcanic rocks and golden sands on the beach was my main inspiration to go get my camera from my hotel's room and took this shot.
Location: Arrecife, Lanzarote, Spain.
Genre: #Photography #Nature
Tags: #Beach #Sands #Clouds #LongExposure
Photo settings
Camera make/model: Canon 80D.
Mode: Manual.
Shutter speed: 30.0 sec.
Aperture: f/ 20.
Lens: EF-S 18-135mm
Flash: No.
ISO: 100.
ND: Yes