Gabbiette / Mouse traps (ITA/ENG)
Da sempre il commercio si basa sul semplice rapporto tra la domanda e l'offerta di un determinato prodotto. La presenza sul mercato locale di rudimentali trappole per topi è il segno inequivocabile dell'esistenza di dense colonie di sorci e del bisogno della popolazione di combattere gli indesiderati roditori.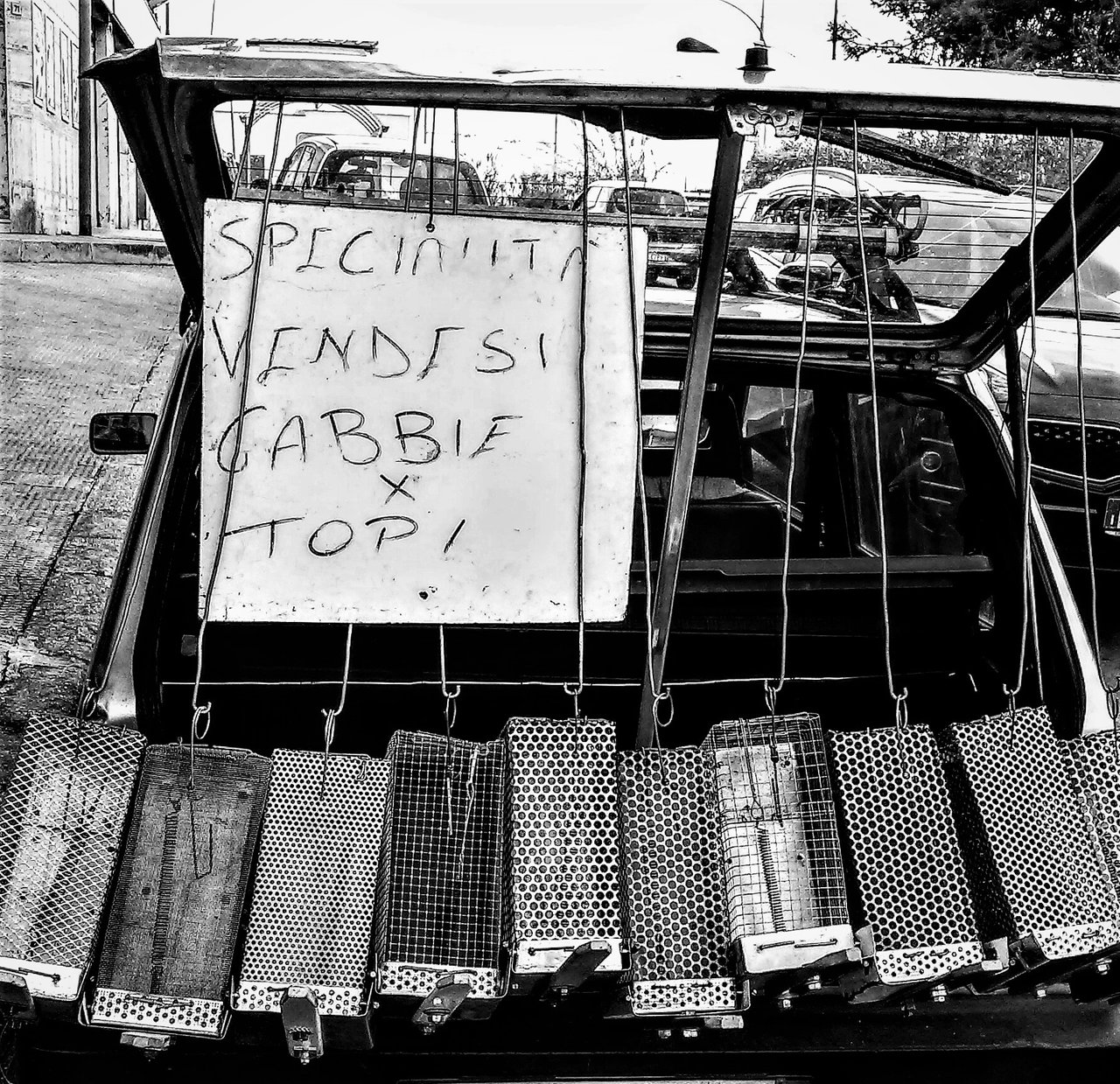 Un anziano artigiano, ancora oggi, costruisce e vende personalmente le gabbiette metalliche in cui, richiamati da un'esca, i topolini restano rinchiusi. Probabilmente gli strumenti tecnologicamente avanzati, attraverso la diffusione di ultrasuoni, riescono a scacciare efficacemente tutti i sorci che si trovano all'interno del suo raggio d'azione, ma, senza dubbio, osservare da vicino le gabbiette "all'antica" coi caratteristici dispositivi di chiusura meccanica suscita la curiosità di chiunque.
Come tanti altri oggetti anche le trappole per topi sono destinate a scomparire e verranno rapidamente dimenticate.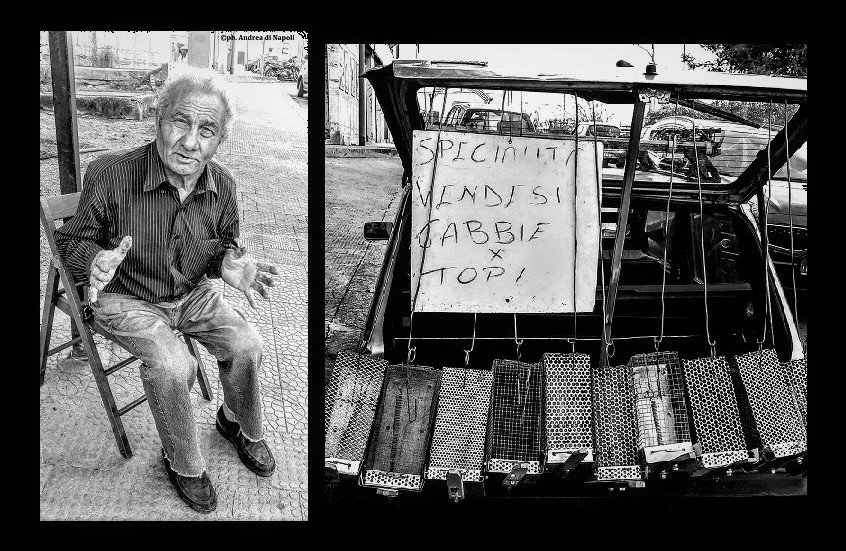 Testo e fotografie di @adinapoli (s)
Le fotografie appartengono all'autore

ENG - Mousetrap
Trade has always been based on the simple relationship between the demand and supply of a given product. The presence on the local market of rudimentary mouse traps is the unmistakable sign of the existence of dense colonies of mice and the population's need to combat unwanted rodents.
An elderly craftsman personally builds and sells the metal cages in which, recalled by a bait, the mice remain enclosed. Probably the technologically advanced instruments, such as the diffusion of ultrasounds, can effectively drive away all the mice that are within its range, but, without a doubt, closely observe these ancient devices, destined for some time to disappear, arouses the curiosity of anyone.