Luoghi, situazioni e dolciumi del passato. (ITA/ENG)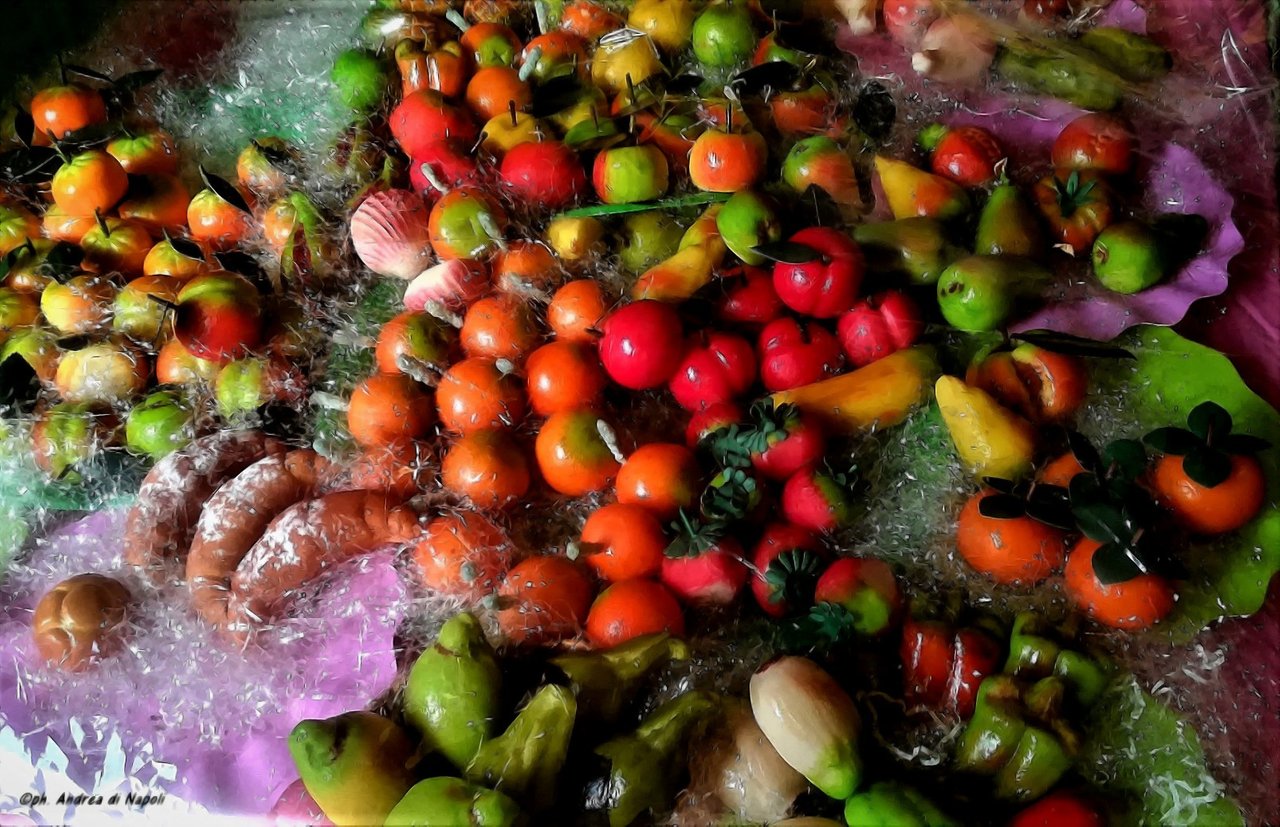 Nei pressi dei Quattro Canti di Città, inoltrandosi tra i Palazzi nobiliari del Centro Storico e imboccando la Salita Castellana, una stradina seminascosta, fino al 1994 si poteva raggiungere la Pasticceria Valenti.
L'antico laboratorio dolci palermitano risaliva ai primi anni dell'Ottocento ed era noto soprattutto come fabbrica di cioccolata artigianale.
Oltre ai caratteristici cannoli, alla cassata ed alla frutta di pasta reale, venivano prodotti ancora dei capolavori dell'arte dolciaria come il gelato di campagna e il trionfo della gola appartenenti ad una tradizione antichissima.
Non è certo un segreto che tutte le specialità originali non solo richiedono sempre ingredienti, spezie e aromi di alta qualità, ma anche una lunga e paziente preparazione.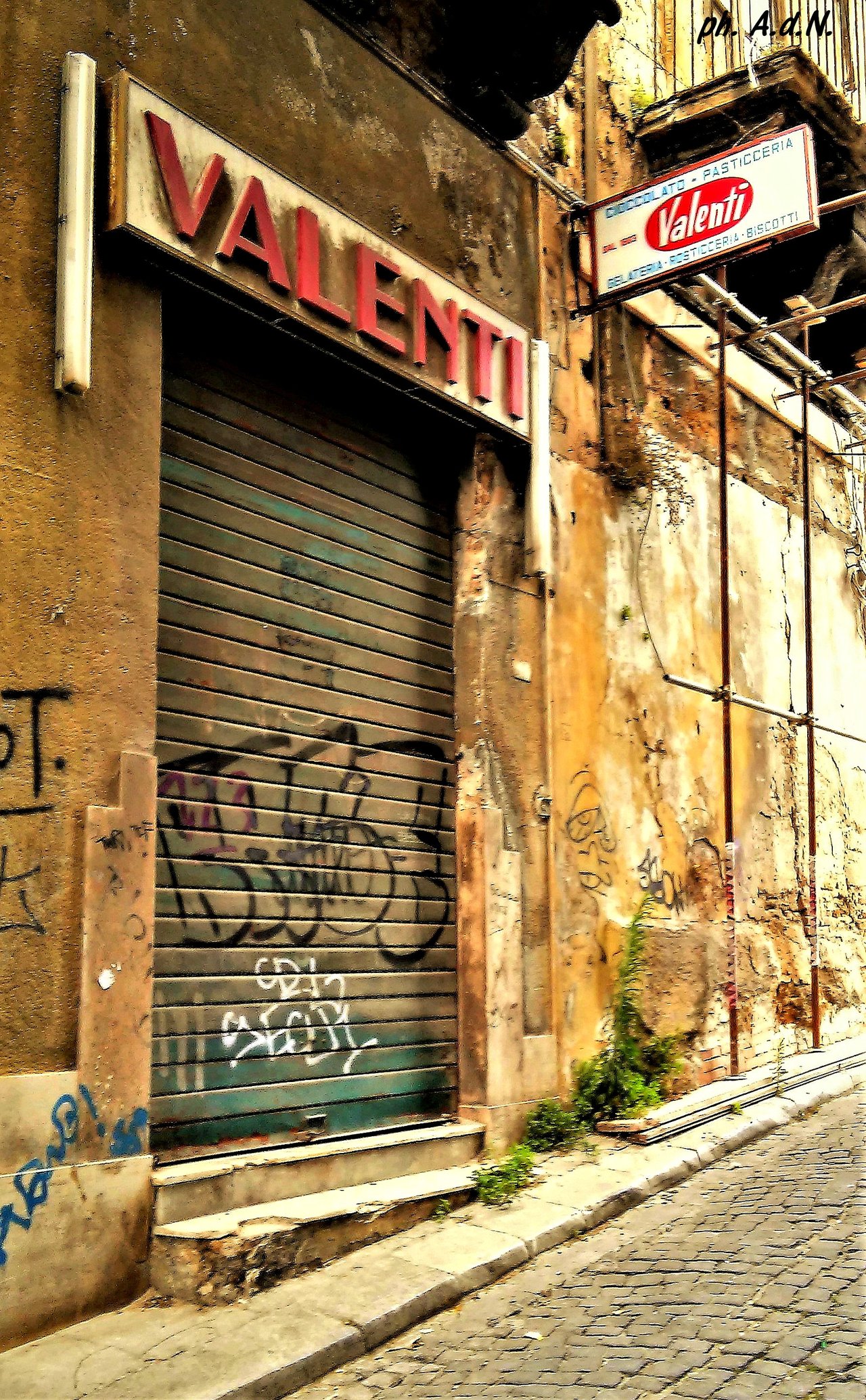 La cioccolata veniva venduta "a peso", tagliandola da grandi blocchi compatti, ed era sempre disponibile.
In occasione della Pasqua, inoltre, la fabbrica permetteva ai clienti di personalizzare le classiche uova inserendo all'interno del guscio "cioccolattoso" la sorpresa appositamente portata dal cliente che avrebbe fatto una magnifica figura regalando l'abituale profumo alla moglie o il giocattolo preferito ai bambini, ma "sorprendentemente" nascosto dentro un uovo di cioccolato della rinomata Pasticceria Valenti.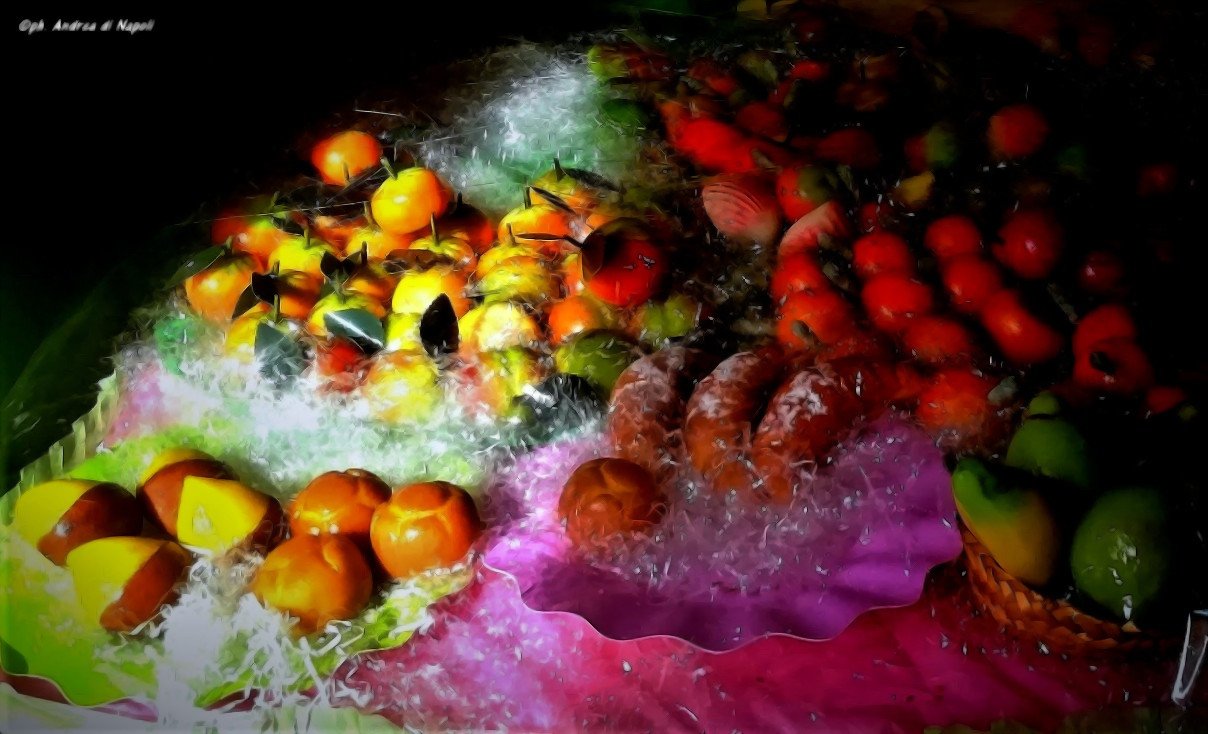 Testo e fotografie di @adinapoli (s)
Le fotografie appartengono all'autore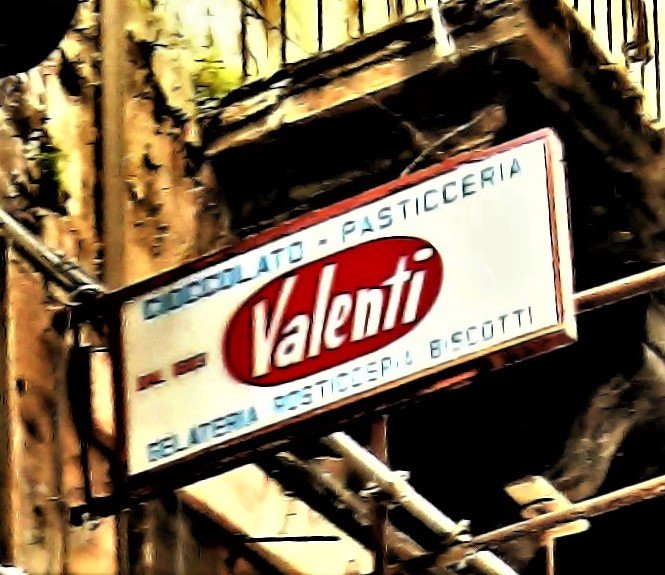 ENG - Between "Dolci" and "Ricordi"
Near the Quattro Canti di Città, entering the noble palaces and taking the Salita Castellana, a semi-hidden lane, until 1994 you could reach the Pasticceria Valenti. The ancient Palermo sweet workshop dates back to early nineteenth century and was known above all as an artisan chocolate factory. In addition to the characteristic cannoli, cassata and fruit of royal pasta, they were still produced masterpieces of confectionery art such as country ice cream and the triumph of the throat belonging to an ancient tradition. Chocolate was sold "by weight", cutting it from large compact blocks, and it was always available, but on Easter the factory allowed customers to customize the classic eggs by inserting inside the "chocolate-like" shell the surprise specially brought by the customer that would have made a magnificent figure giving the usual perfume to his wife or child's favorite toy, but "surprisingly" hidden in an egg from the renowned Pasticceria Valenti.