I live in Dhaka Bangladesh. Last month I went to Sylhet to travel . It is about 400 km long from Dhaka.My family & i was arrived at 8 pm there. When i reached there my eyes was totally impressed! Its nature attracted me very much. There was a lakewhich is very nice. its looking impressed everyone.There is a very nice looking boat. Its just an antique... people really like it very much. There was a fisherman above the boat. He run the boat very swiftly. he was very expert to run the boat. I entered the boat he went me to travel.I traveled the boat .that was amaging it was a memorable for me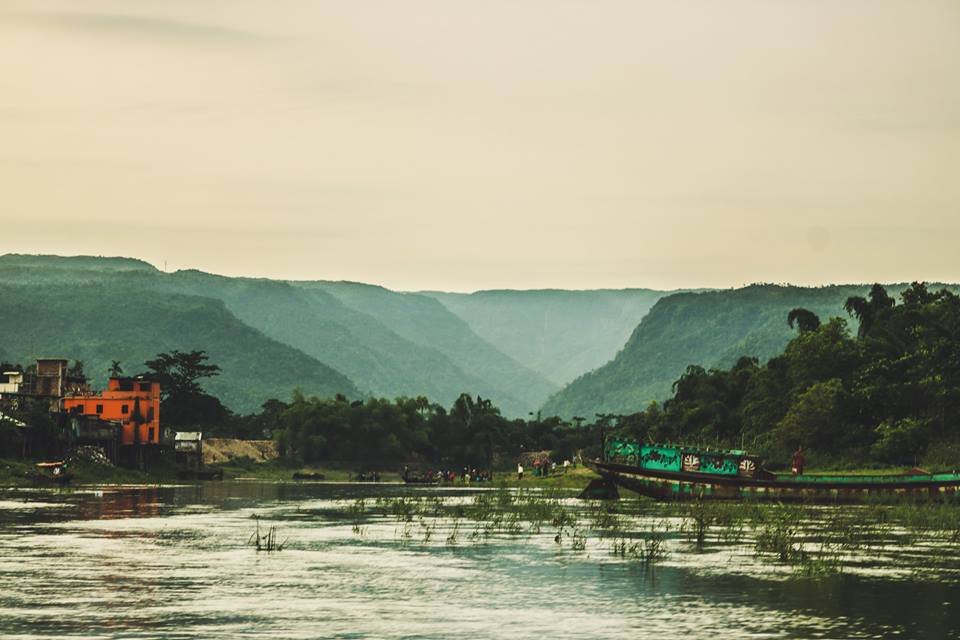 Sylhet division occupies the north east part of Bangladesh , has an area of 12596 sq. km and a population of 7.899 million. There are 4 districts and 14 municipalities under Barisal . It is a natural hilly, forest area with ox bow lakes and famous shrines.
Sylhet City :
Nestled in the picturesque Surma Valley amidst scenic tea plantations and lush green tropical forests, greater Sylhet is a prime attraction for all tourists visiting Bangladesh . Laying between the Khasia and the Jaintia hills on the north, and the Tripura hills on the south, Sylhet breaks the monotony of the flatness of this land by a multitude of terraced tea gardens, rolling countryside and the exotic flora and fauna. Here the thick tropical forests abound with many species of wildlife, spread their aroma around the typical hearth and homes of the Mainpuri Tribal maidens famous for their dance.
The Sylhet valley is formed by a beautiful, winding pair of rivers named the Surma and the Kushiara both of which are fed by innumerable hill streams from the north and the south. The valley has good number of haors, which are big natural depressions. During winter these haors are vast stretches of green land, but in the rainy season they turn into turbulent seas.
Sylhet division occupies the north east part of Bangladesh , has an area of 12596 sq. km and a population of 7.899 million. There are 4 districts and 14 municipalities under Barisal . It is a natural hilly, forest area with ox bow lakes and famous shrines.
Sylhet is the land of Shrine 's, natural Hills, forests, beautiful tree plantations and lots of Haors. It is an old city with full of natural beauties. A large number of tourists come every year to visit Sylhet. The main attraction of Sylhet city is the Shrine of Hajrat Shahjalal(R) and Hajrat Shah Poran (R). Shrine of Hajrat Shahjalal (R) is on the top of a hillock (tilla) in Sylhet city. Thousands of visitors are coming everyday in this Shrine. Shrine of Hajrat Shah Paran (R) is eight km far from Sylhet town on the Sylhet-Jaflong road where also thousands of visitors visits this Shrine everyday. Road journey to Sylhet is an wonderful experience through roads running ups and down the hills and green lush tea gardens of nature at its best.
ALL AROUND THE FRESH AND GREEN
This tour is planed as some dreamy days with all over the green green and green, with the tea Gardens and water falls of Sylhel District .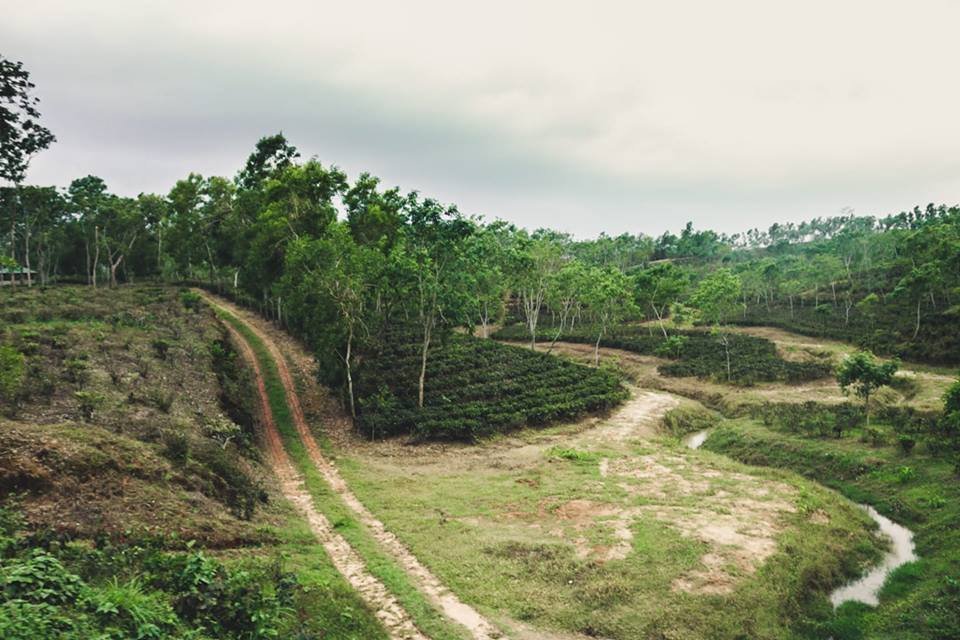 Jaflong is a natural tourist spot in the Division of Sylhet, Bangladesh. It is located in Gowainghat Upazila of Sylhet District and situated at the border between Bangladesh and the Indian state of Meghalaya. It is just below the mountain range. Jaflong is famous for its stone collections and is home of the Khasi tribe.
Geography
Jaflong is approximately 60 km from Sylhet city and can be reached by local buses private car hire. There are some hotels available there to stay but quality is questionable.
Attractions
Collection of Rolling Stones
Colorful Tribal (Khasia) Life
Khasia Rajbari (king's palace)
Dauki & Piyain Rivers
Tea Garden
Orange & Jackfruit Gardens
Betel leaf & Areca nut Gardens.
Dauki Bazar
Stone crushing
The land grabbers occupied government khas land and reserved forestland and extracted stone by cutting small hills polluting the environment of Jaflong. They also established crushing mills on the forestland without permission from government.
Forestation program
The forestation program in Jaflong Green Park has been started under supervision of the joint forces, 'Jaflong Foundation' and 'Forest Department'. They have jointly taken up the forestation program with about 100 hectares of grabbed land. Under the forestation program, various types of trees, including hybrid Akash-moni, are being planted in the park to maintain ecological balance.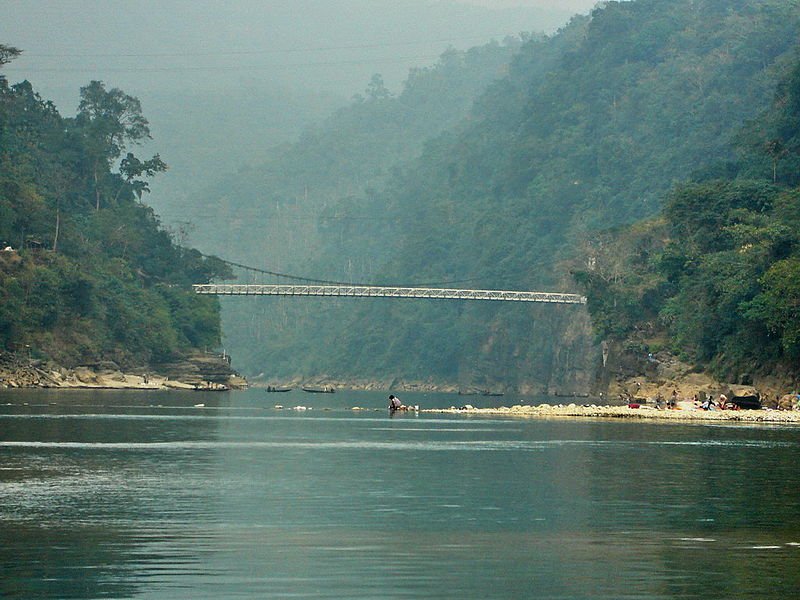 Bichanakandi, the new tourist destination at the boundary of Sylhet division, is all about waterfalls and collection of stones, pebbles in the crystal-clear river water. At the lap of sky-hugging mountains lies this bouquet of nature's incredible picturesque beauty. All the ranges of the Khasi mountain meet at a point here.
There you can get the excellent view of a high fall. Alongside this scenic spot drifts, the see through cool water flow of mountain river Piyain. This river, gushing down the mountain, brings tons of boulders with it. It is in this water you get to see the collection of rocks of various size and color. These stones are collected to be mined. During the monsoon, the area becomes greener than ever. The mountain, forest, and the waterfalls all become alive to declare nature's generous endowment. Bichanakandi Sylhet is the cradle in a true nature lover's paradise.
Thanks for watching.. Have a great journey....