As I've mentioned in my previous post, two days ago I went for a walk on a cold, rainy night to do some street photography and I thought I'll share some ideas you can try next time you are on a similar mission.
All photos below taken with Fuji X100F.
---
1. Shooting in front of shop windows
Obviously at night there is very little light available so the main objective for us is to find the sources that are illuminating enough. One of these that you can use are store windows. Simply stand in front of one and it will act like a flash on a passing subjects.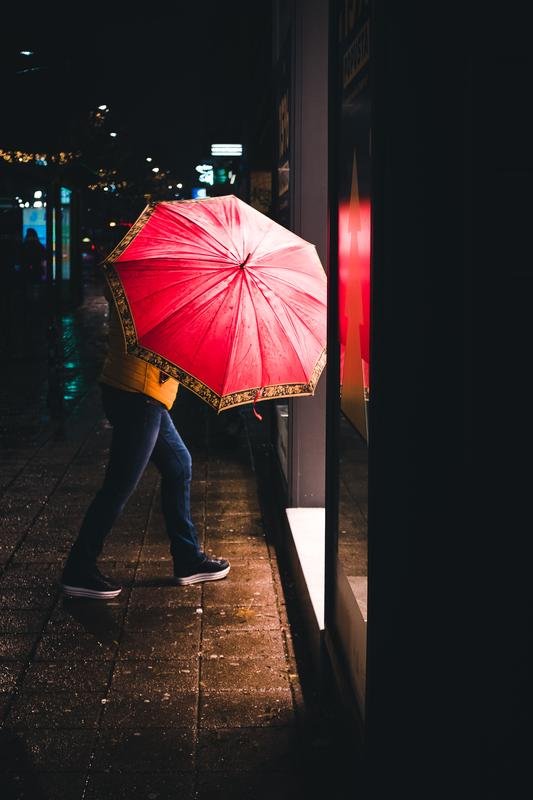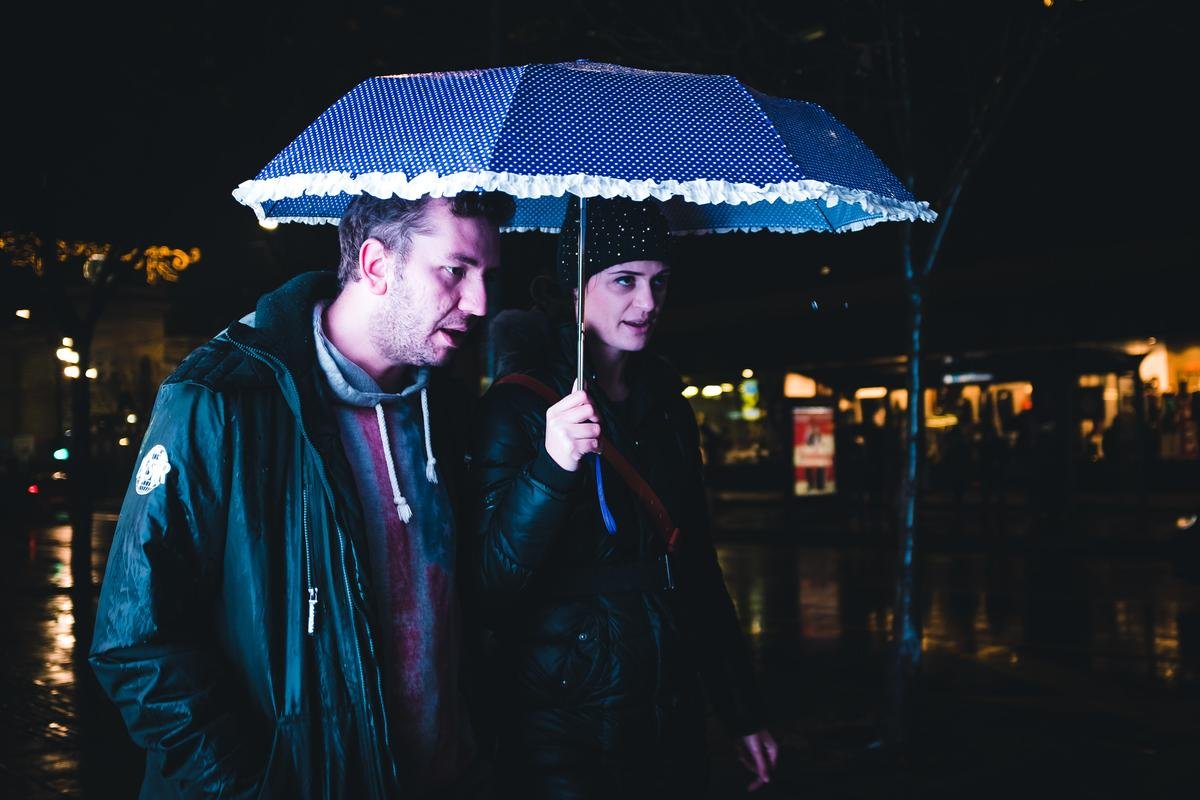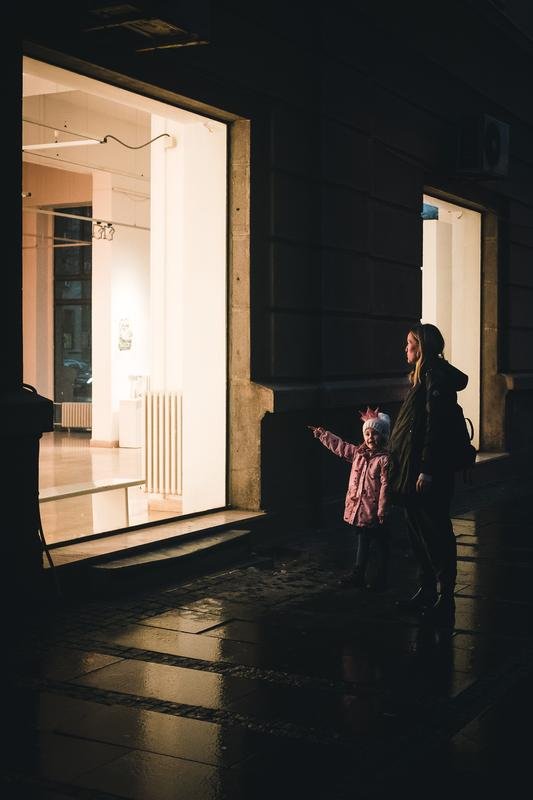 2. Reflections on the pavement
Reflections in the puddles are always fun. As you can see, I like to flip such shots upside down. And also, since the streets are wet from all the rain, traffic lights will be reflected all over the place.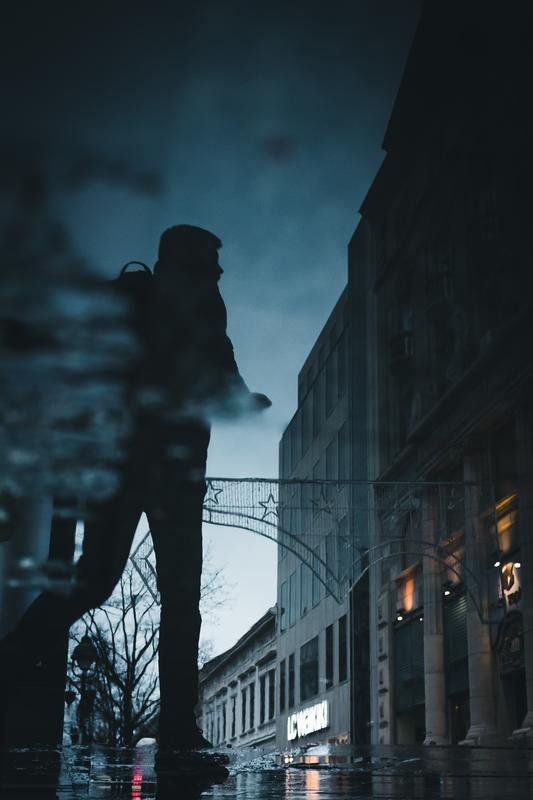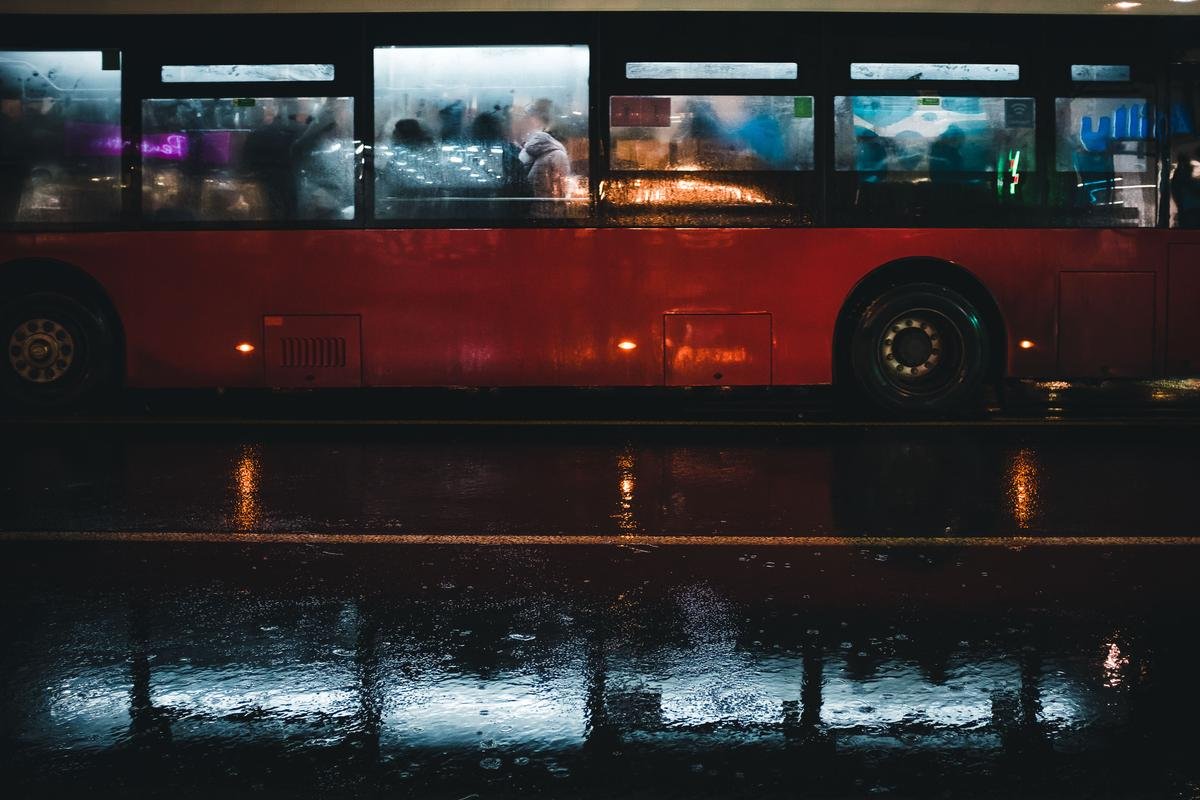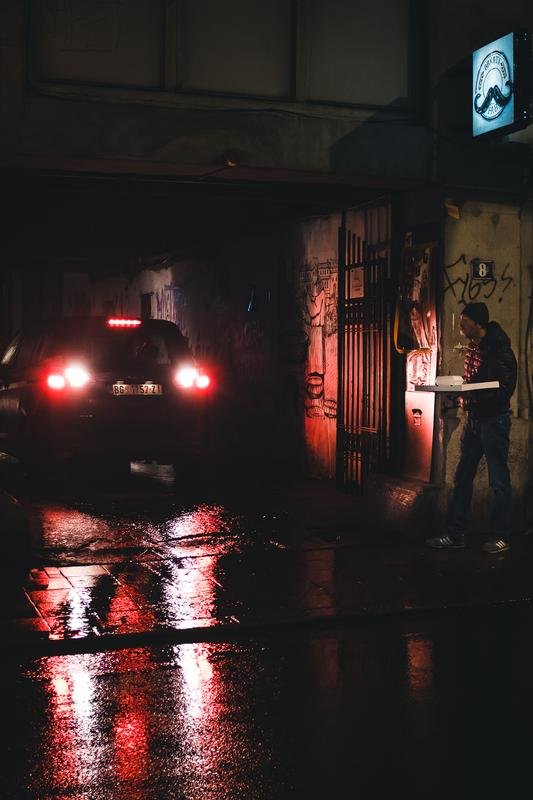 3. Abstract windows
Wet windows especially during cold weather with all the condensation are another great surface to explore. My usual go-to are buses and other forms of public transport. Take a position on a busy bus stop and try to find interesting compositions as the transport arrives. There's often an isolated subject contrasted with the back light, deep in their thoughts or scrolling the phone that illuminated their face.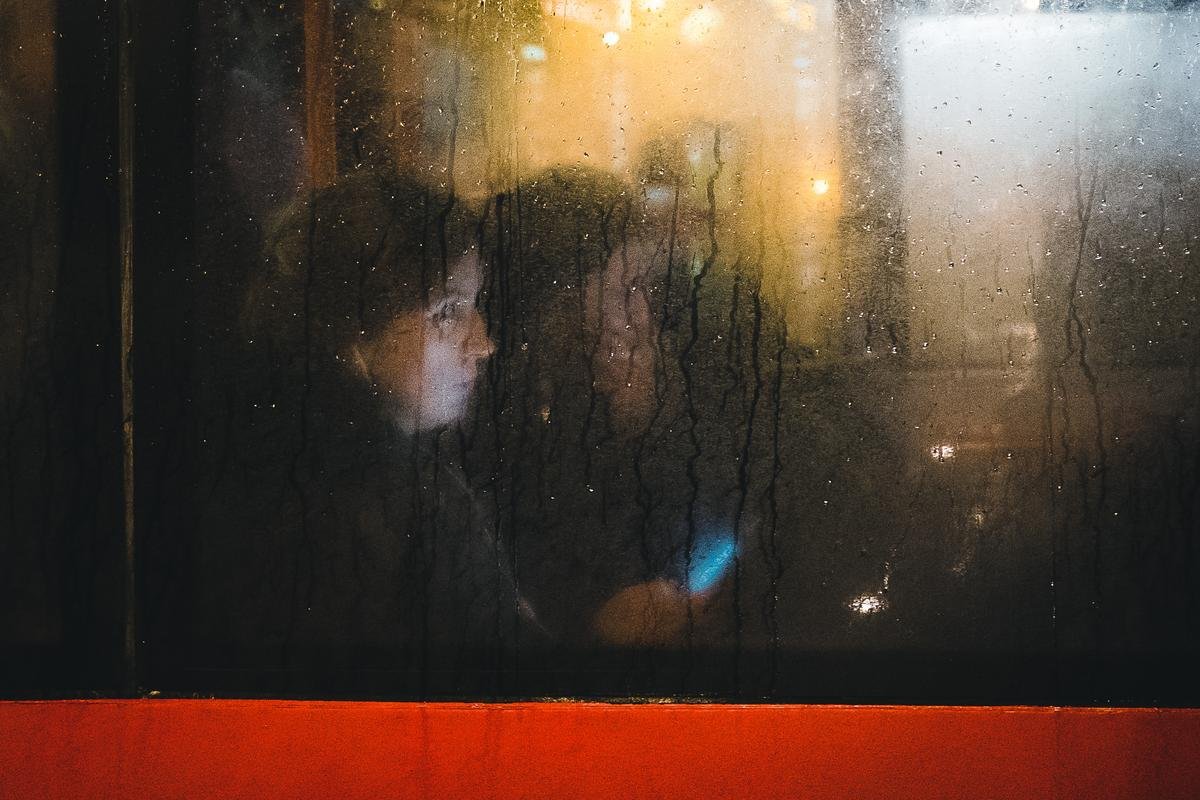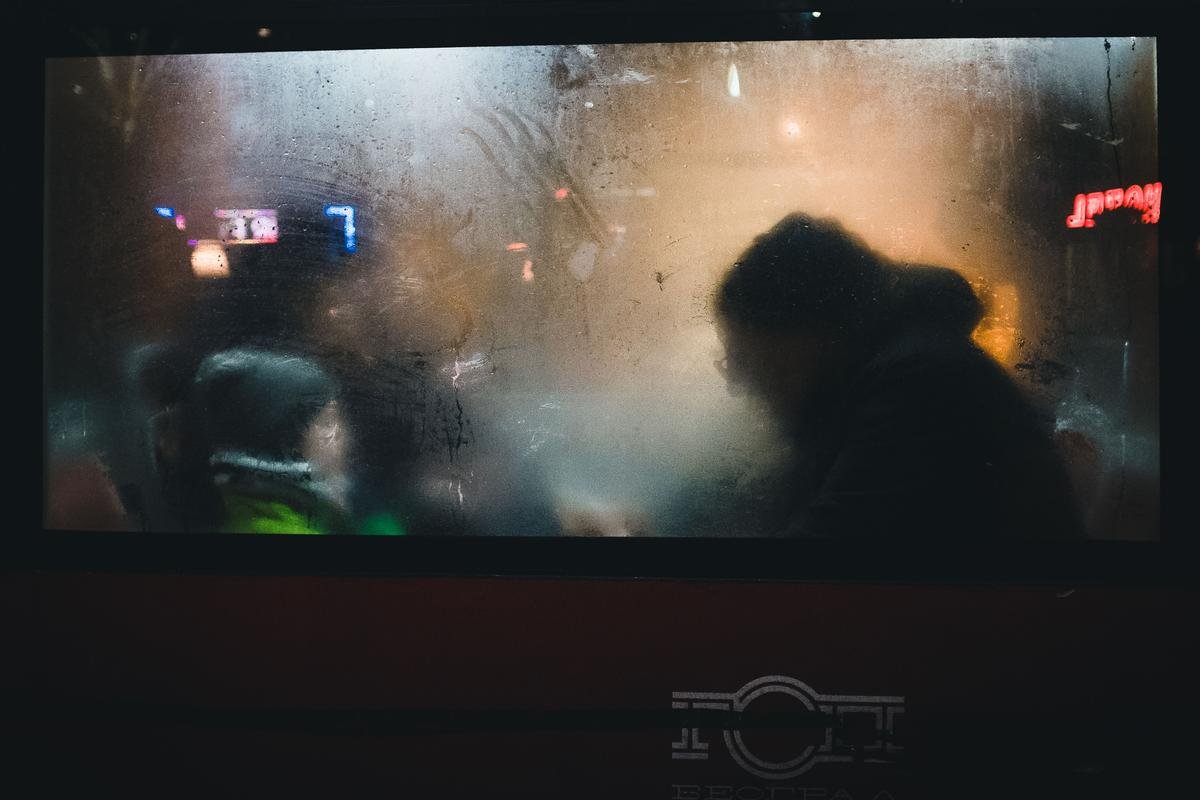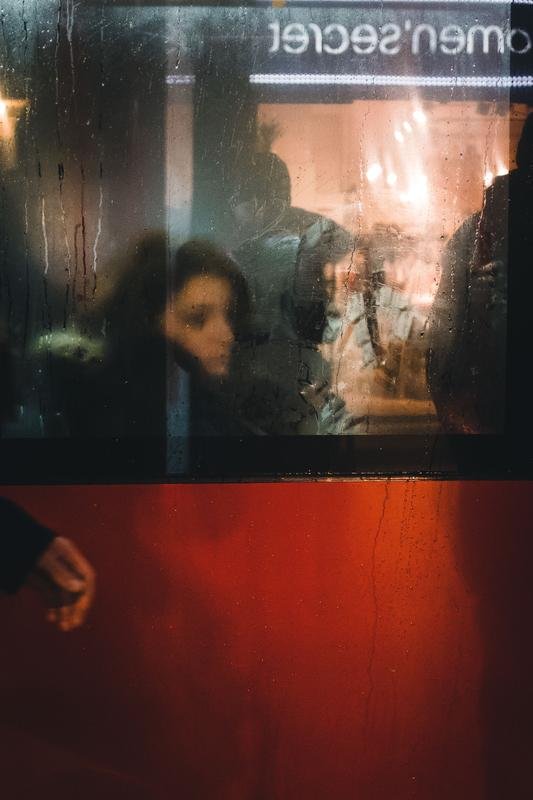 4. Showing movement
With so many bright, saturated colors and reflections you can also try using low shutter speed to show movement. I usually set the shutter speed to 1/8 or 1/15 for slow moving subjects and follow them by turning the camera. Just find the background that is well lit.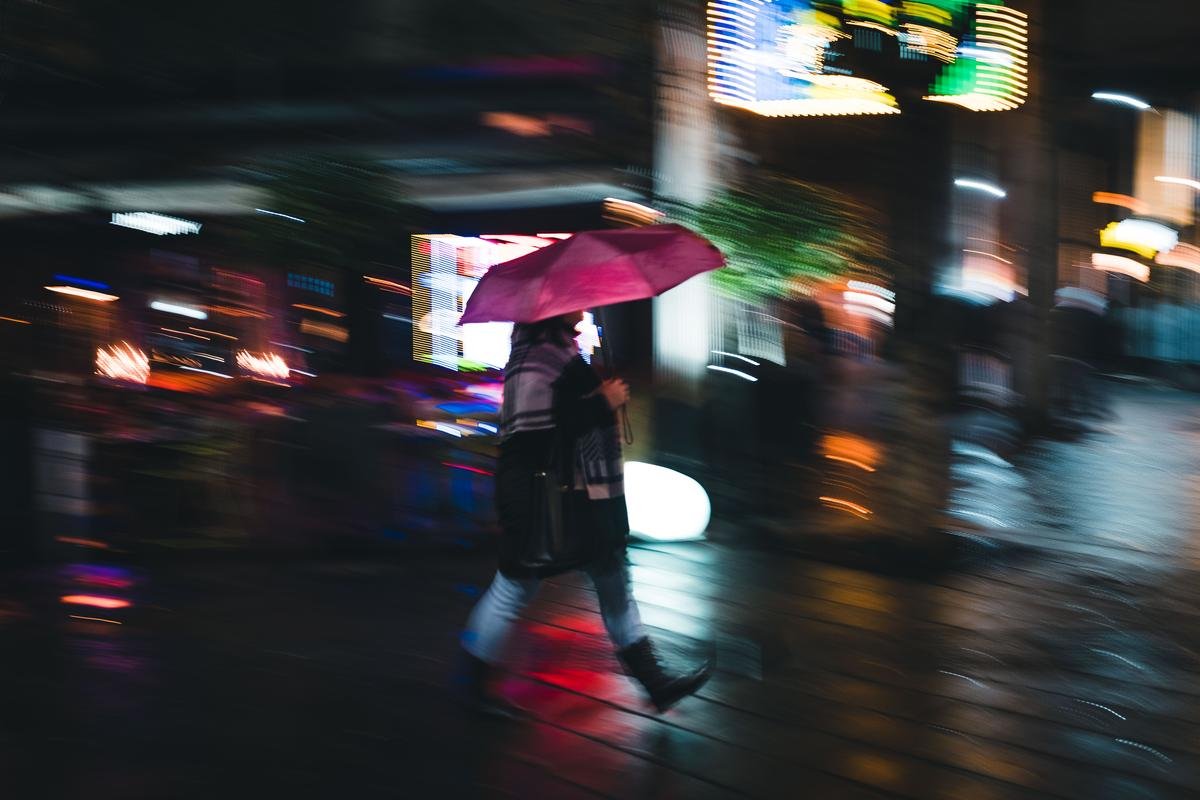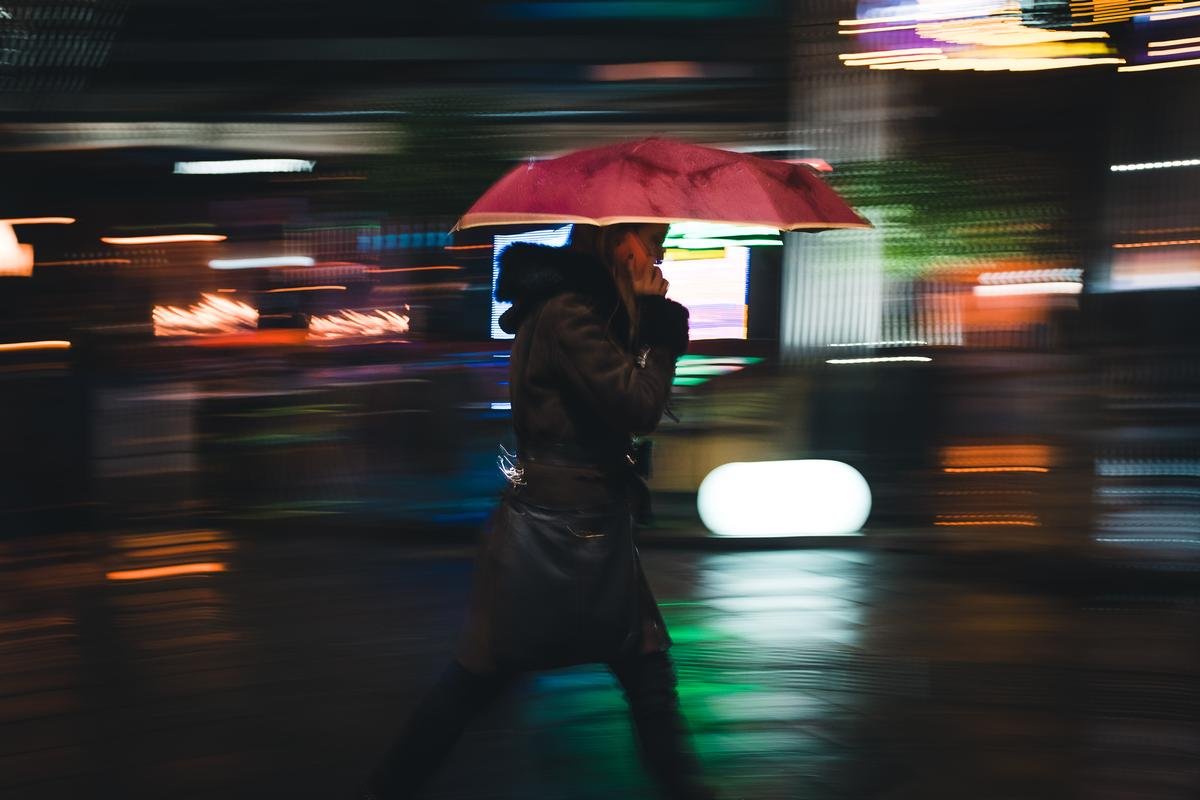 5. Warm and cool tones
You can look for contrast between cold, blue tones and warm, yellow, red or orange tones to spice things up and create a juxtaposition. Search for intense colors that draw your eye, the photo might have an abstract, painting-like quality.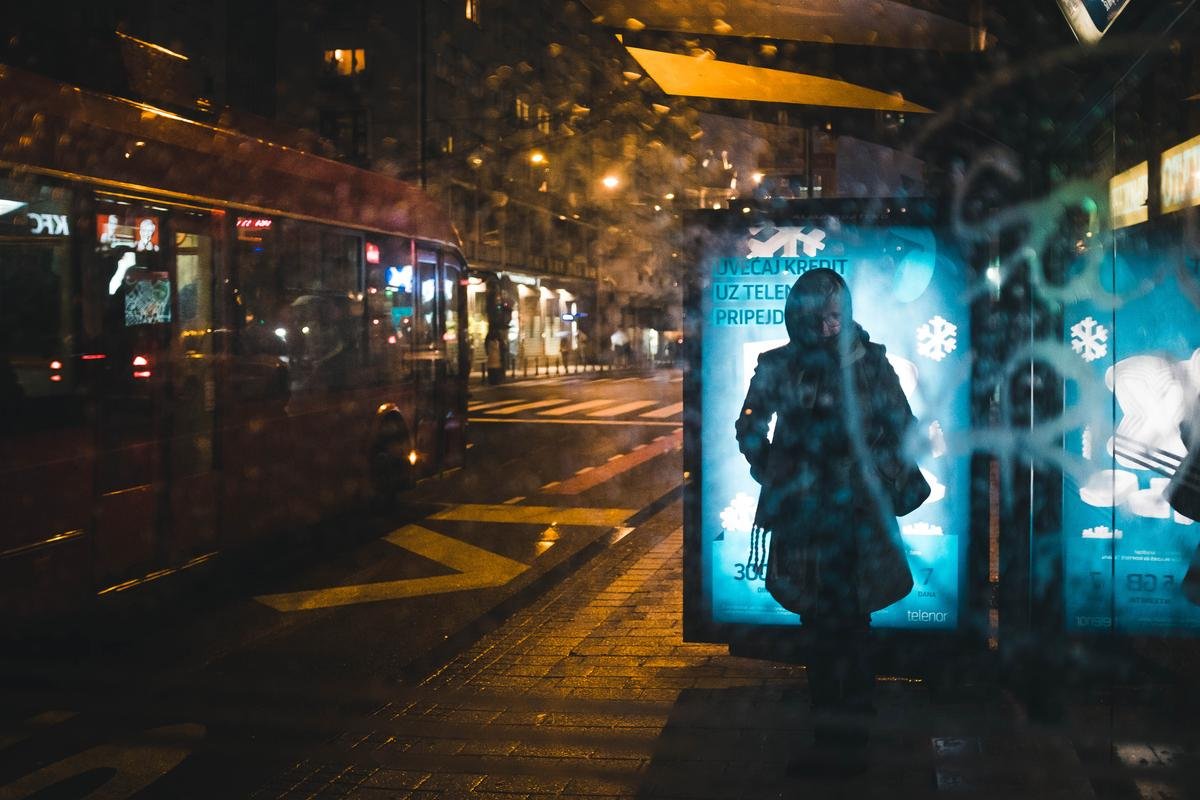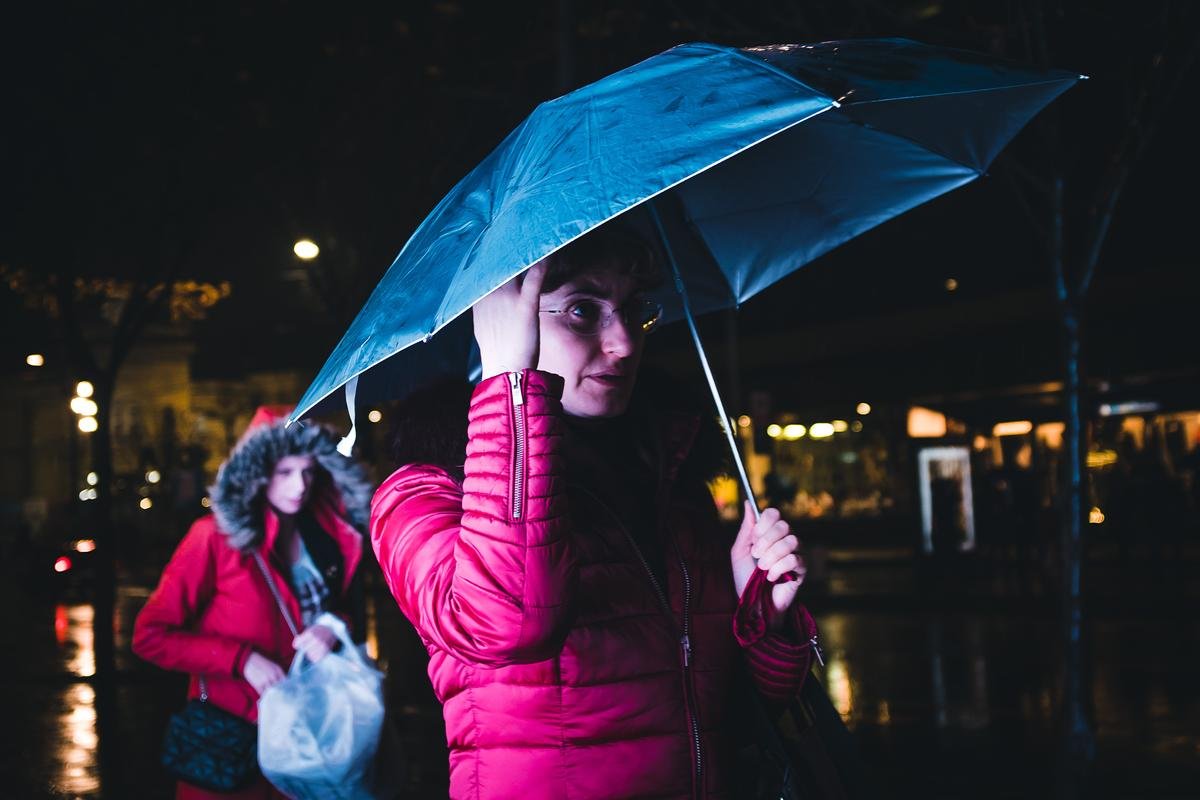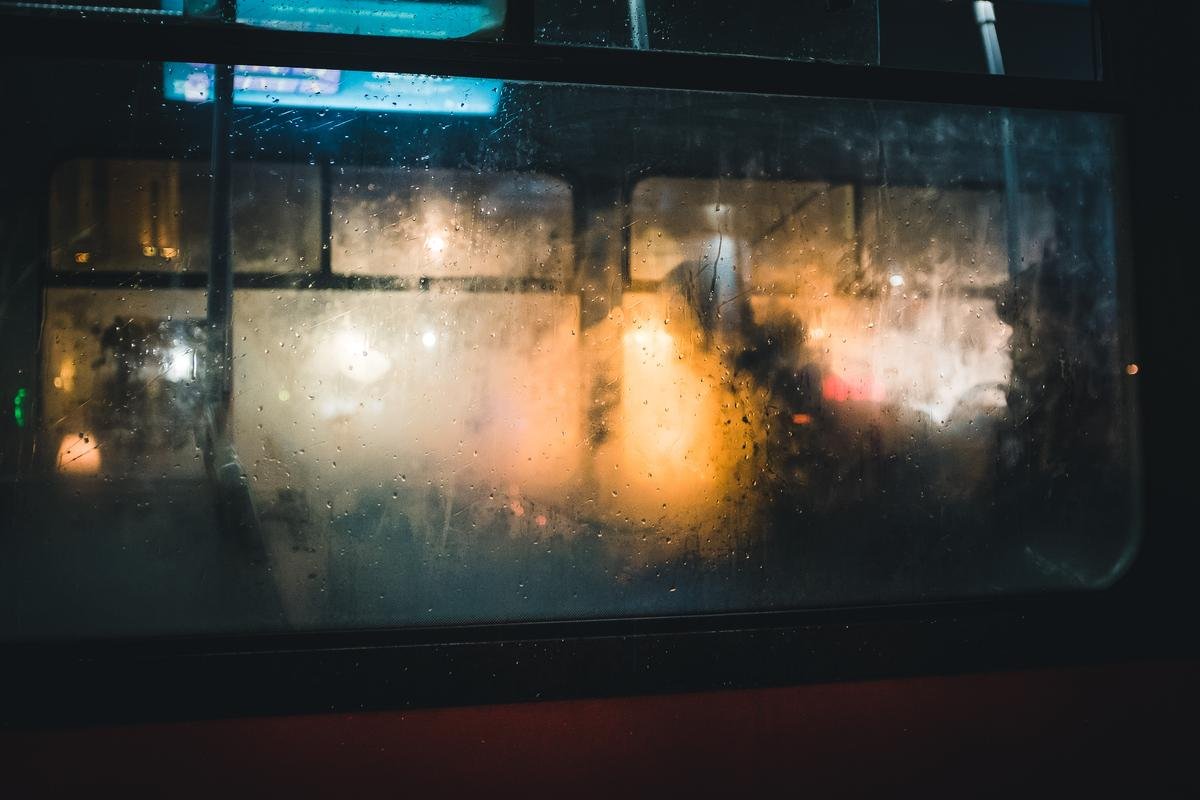 6. Directional light
And lastly you can use any other source of directional light like car headlights or reflectors that throw interesting halo around the subject or create playful shadows.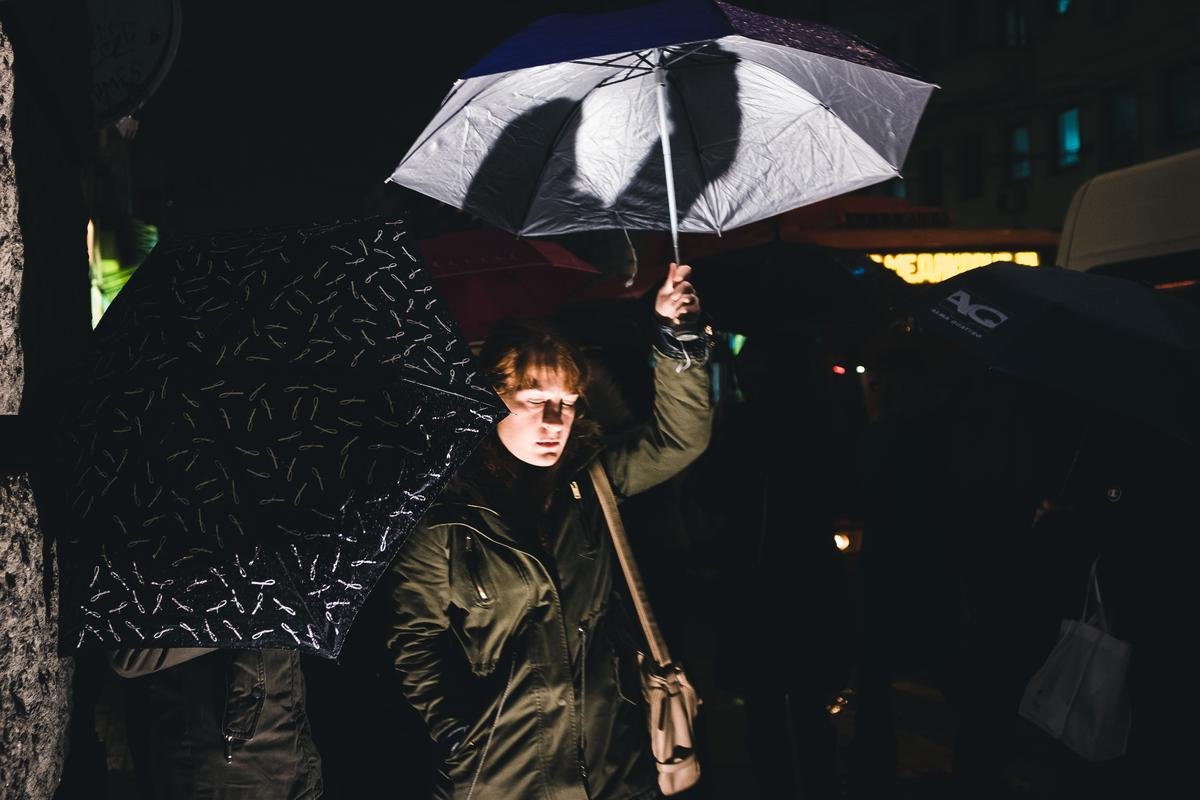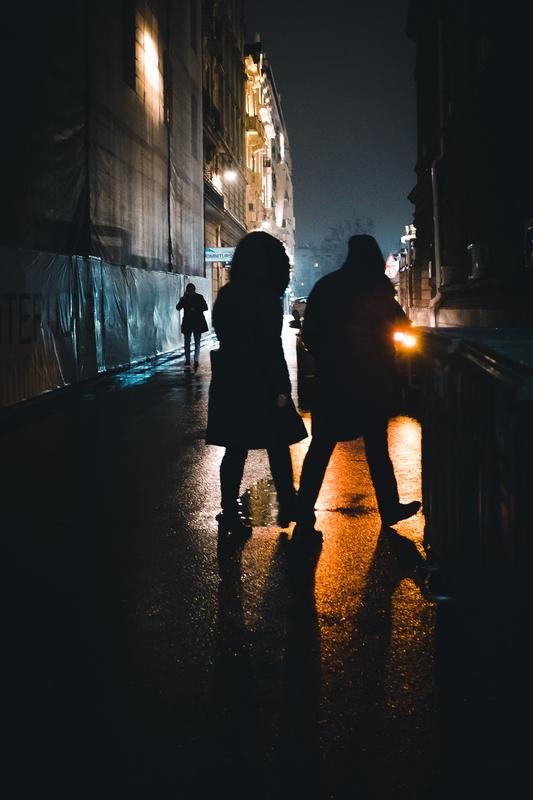 I hope this was helpful. If you have other suggestions, let me know. :)