Mendenhall glacier is about 12 miles (19 km) long and is located in the Mendenhall Valley, about 12 miles (19 km) from the center of Juneau in the southeastern part of the US state of Alaska.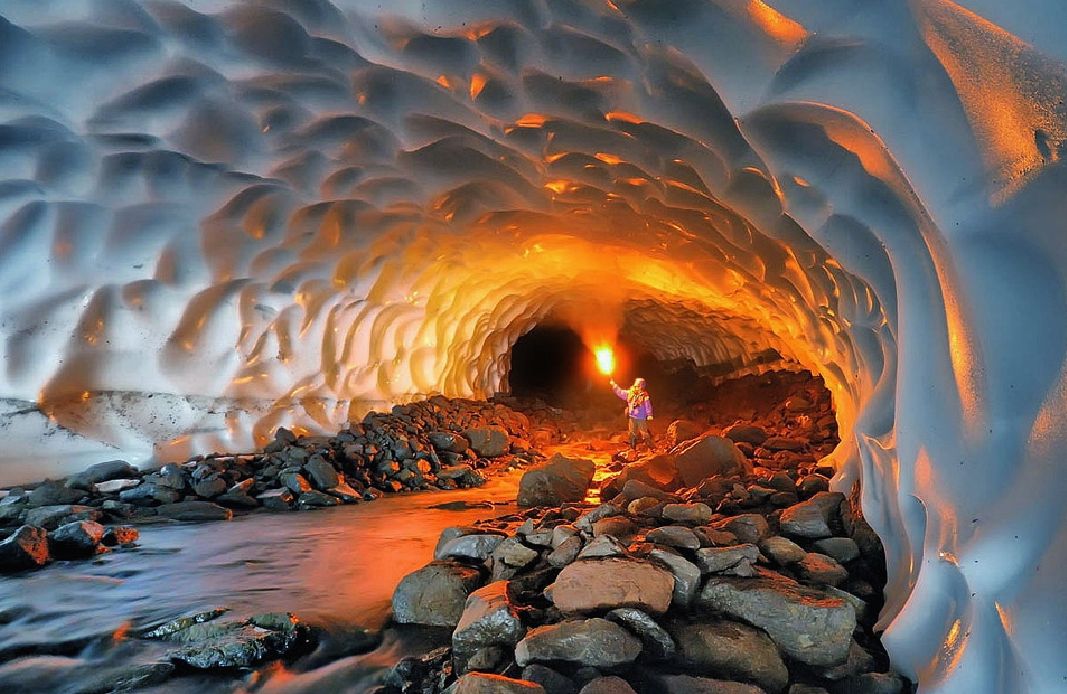 Originally known as Sitaantaagu ("Glacier behind the city") or Aak'wtaaksit ("Glacier behind a small lake") named by Tlingits.Glecher was later named Auke (AUK) glacier by naturalist John Muir for Tlingit Auk Kwaan (or Aak ' w Kwaan) in 1888. 1891 was renamed in honor of Thomas Corwin Mendenhall. It stretches from the Juneau ice fields, its source, through the Mendenhall Lake to the end of the Mendenhall River.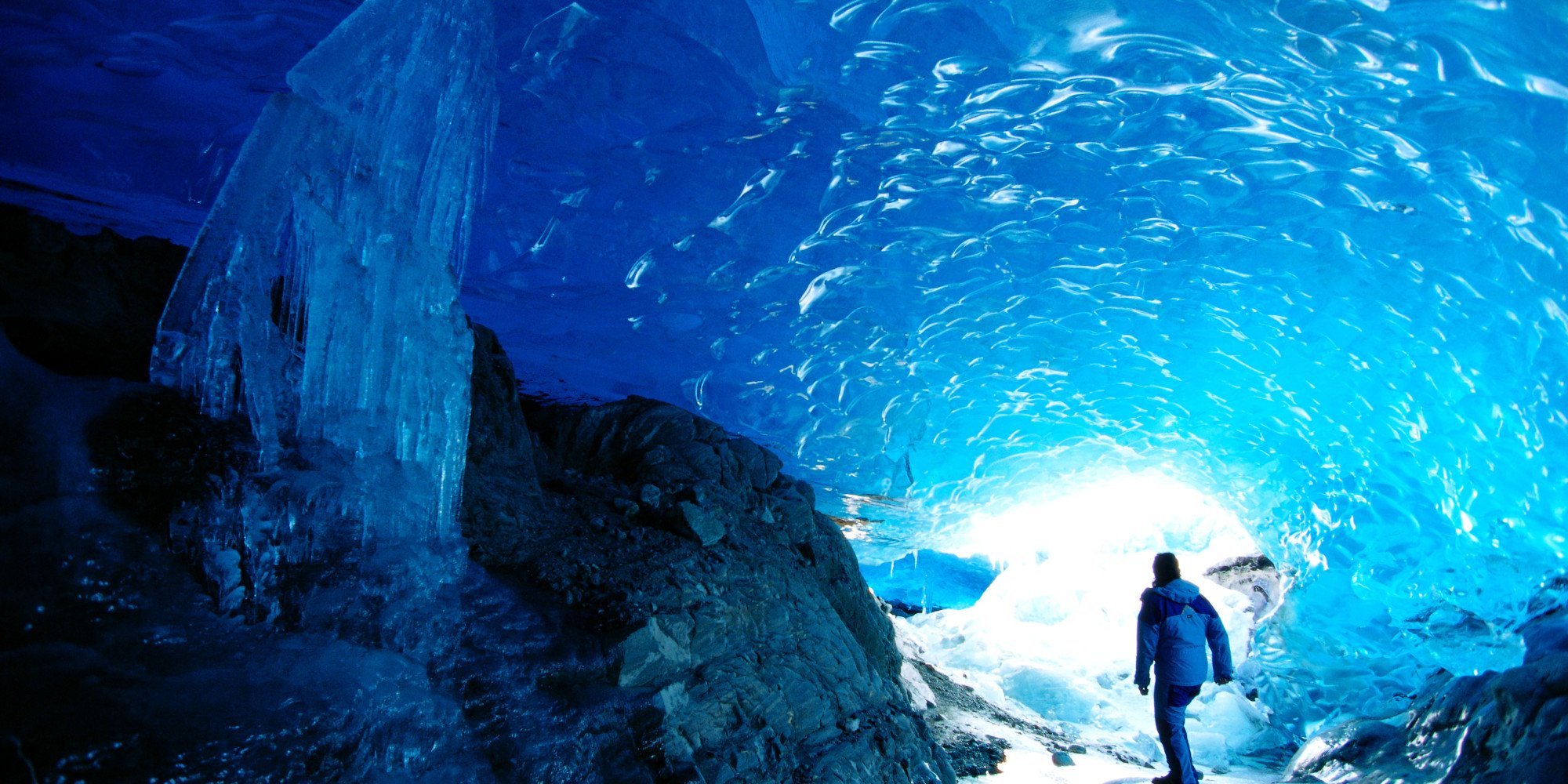 Several visitors said that the most spectacular part to be seen is: within it. The global temperature rise caused the melting of glaciers - so it has decreased for about two kilometers since 1958. The water has cracked the interior of the cave, creating surreal, turquoise-toned worlds whose shapes are constantly changing.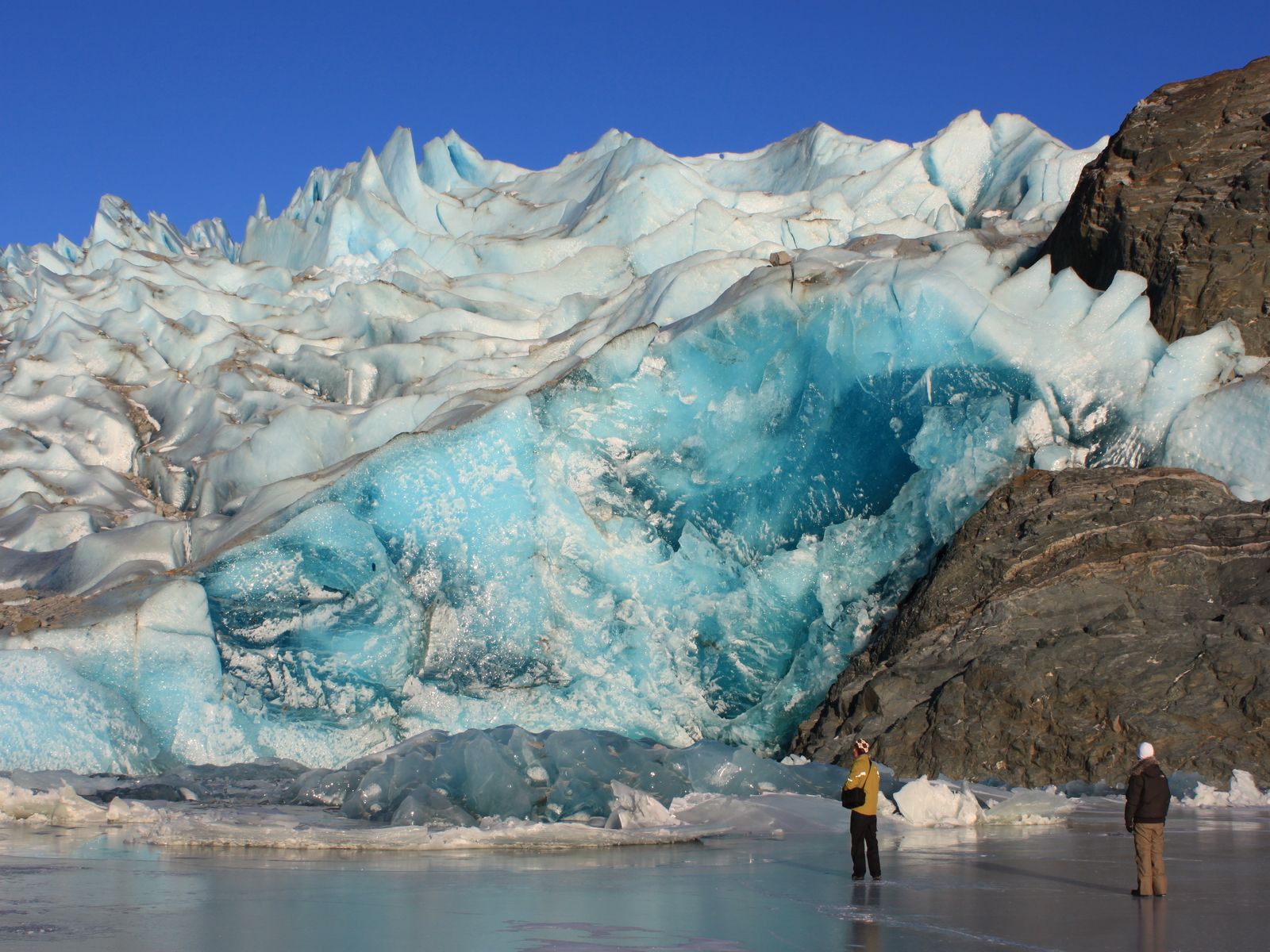 Traveling to the Mendenhall ice caves requires a difficult trip - it includes a kayak ride or a long walk, an ice rush, and the belief that the melting of the cave will not cause the fall of the arch on you, but the incredible pictures and landscapes are a unique sight that is certainly worth experiencing. If you like sharing with friends.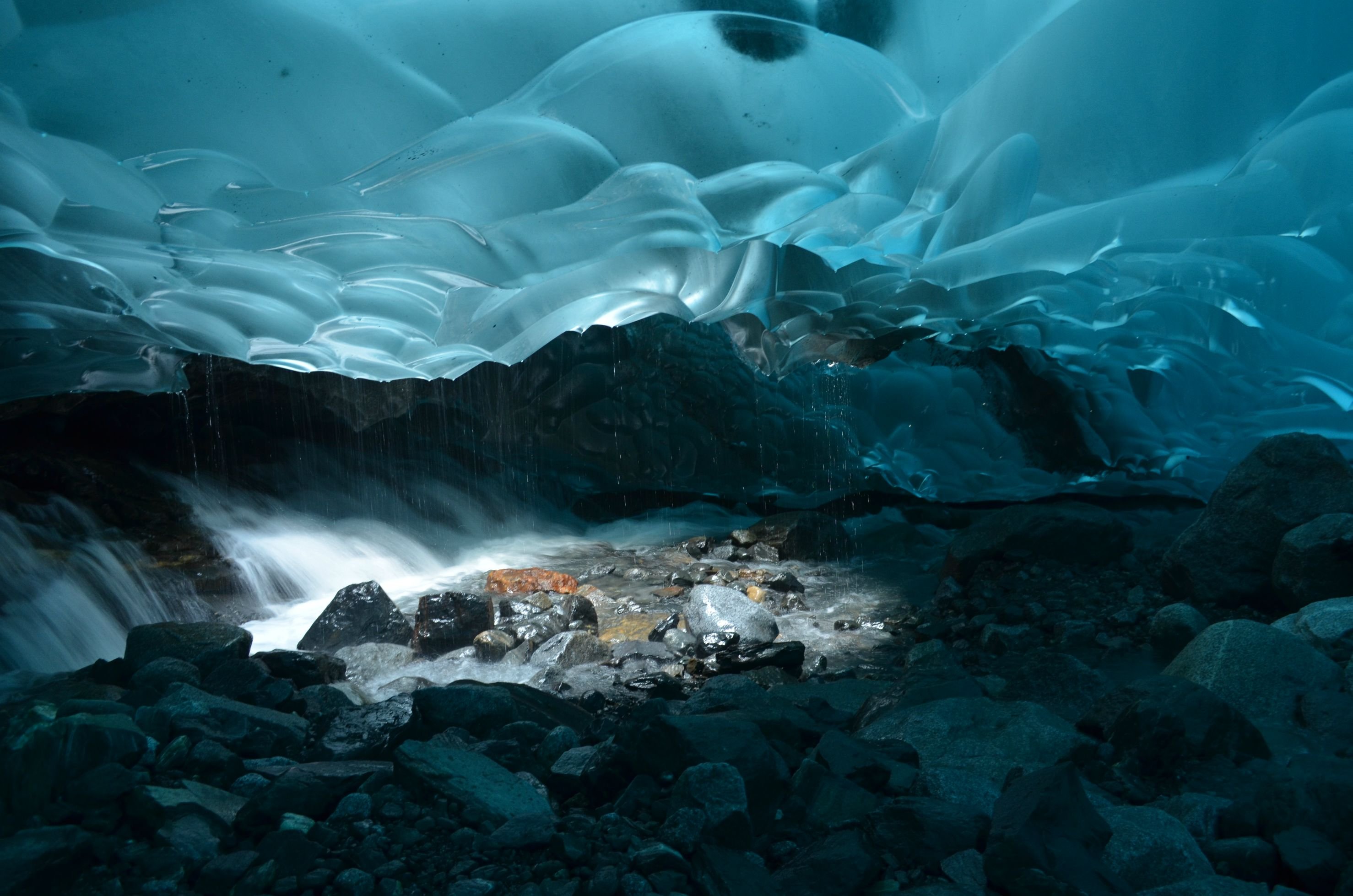 Soon many interesting landscapes and places to travel.