It was a weekend trip to the Srivardhan beach near Pune. And four of us drove to the beach during day time. En route to the beach we crossed the so-called haunted stretch of Tamhini Ghat.
Though it was a dense forest, I could not really feel anything weird under the sun light. I had heard a lot of stories and experiences people had in this place and many advise not to travel during the night or stopping in this stretch of forest. After a relaxing stay at a beach resort, we had to drive back to Pune at night. And this is when I got a little thrill when we crossed the ghat. Now it was a bit creepy. Disappointed that I could not get a 1st hand experience like the stories I heard, but still the drive was worthwhile.
The forest was dark and dense and the blueish sky in the midnight was adding to the uncanny feeling.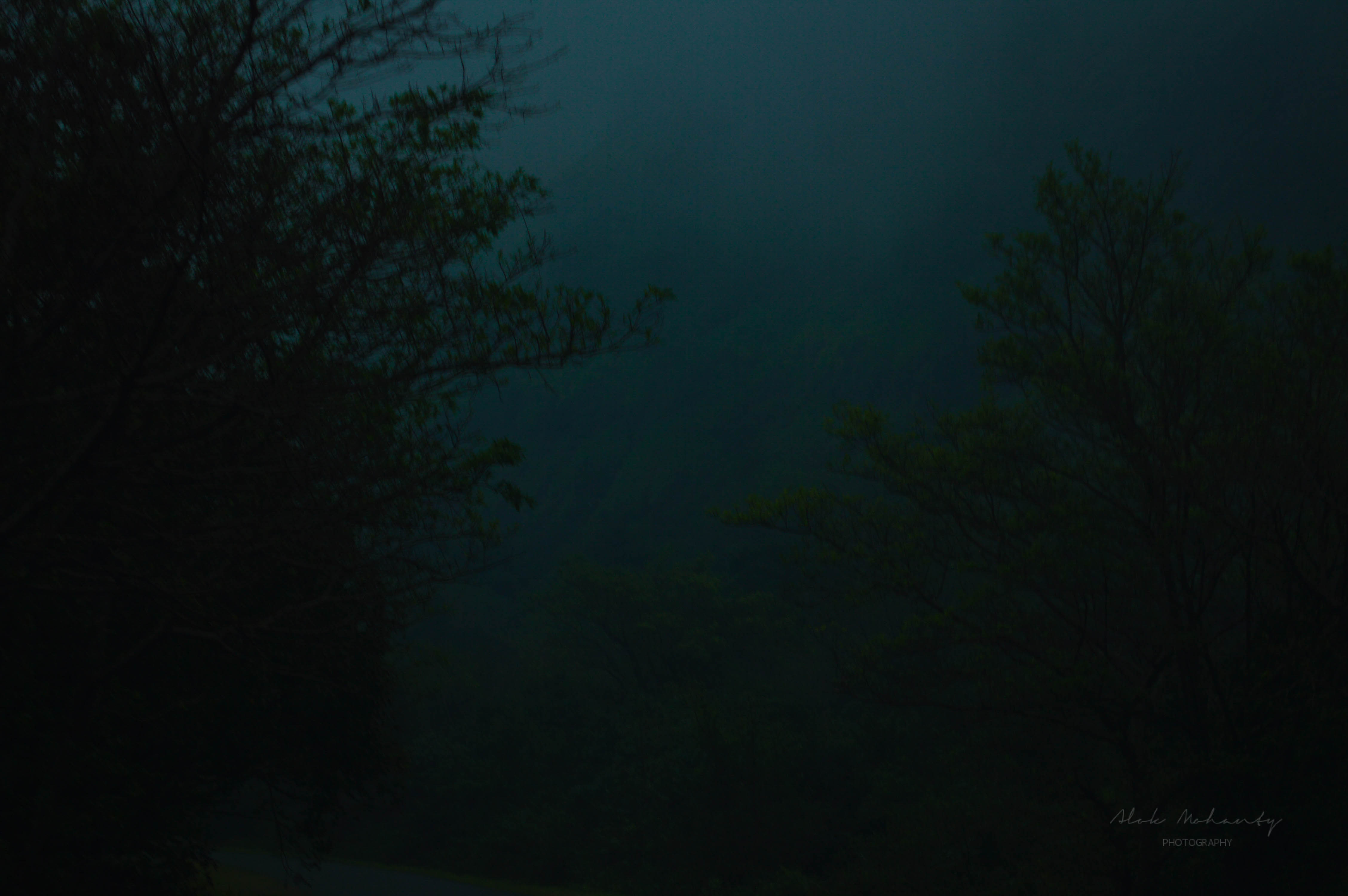 With no habitation and not a soul around, no vehicles passing in either direction, suddenly finding one car was a very pleasant feeling. And I had to capture it.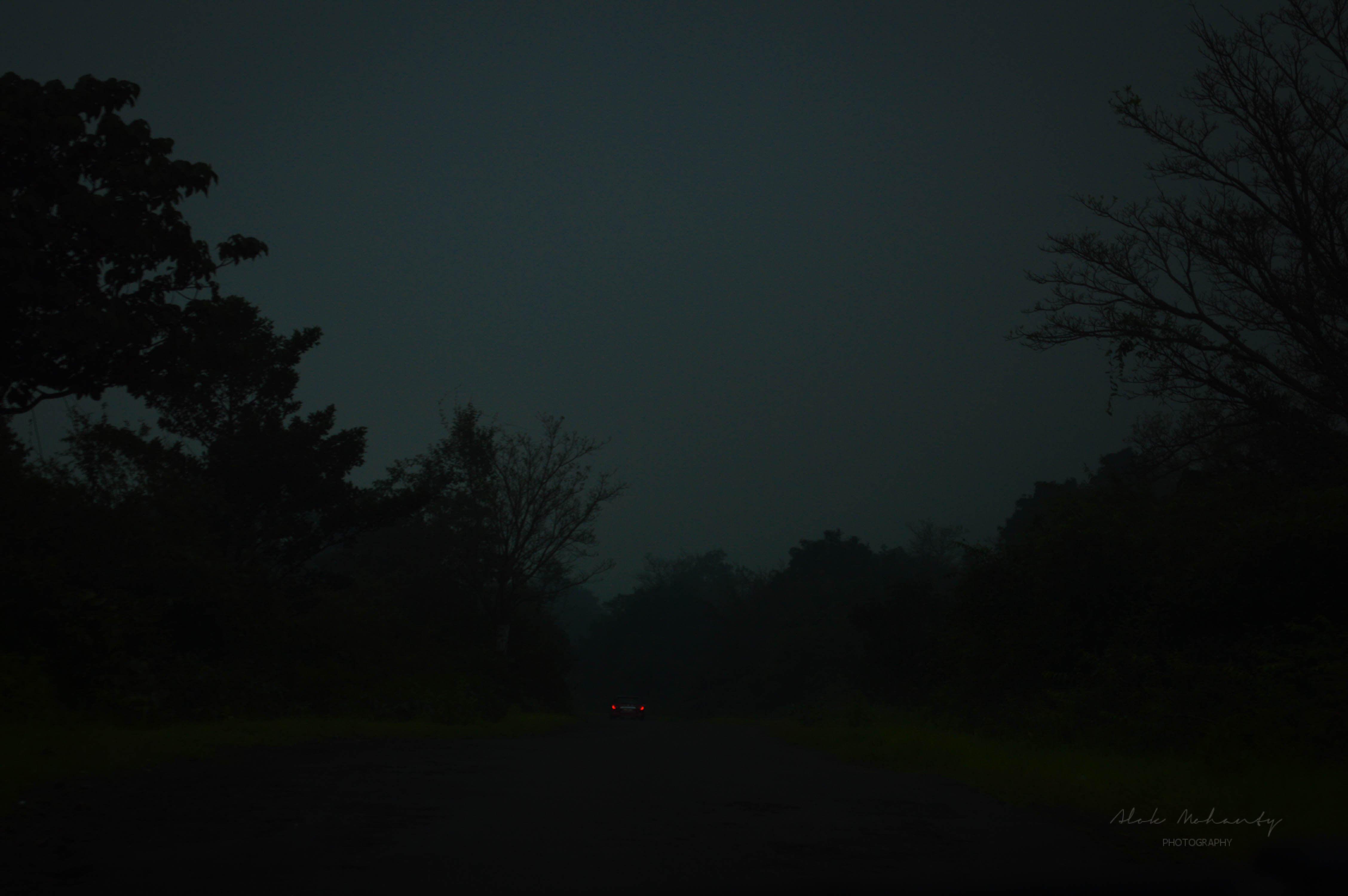 Pulled over some time before the ghat.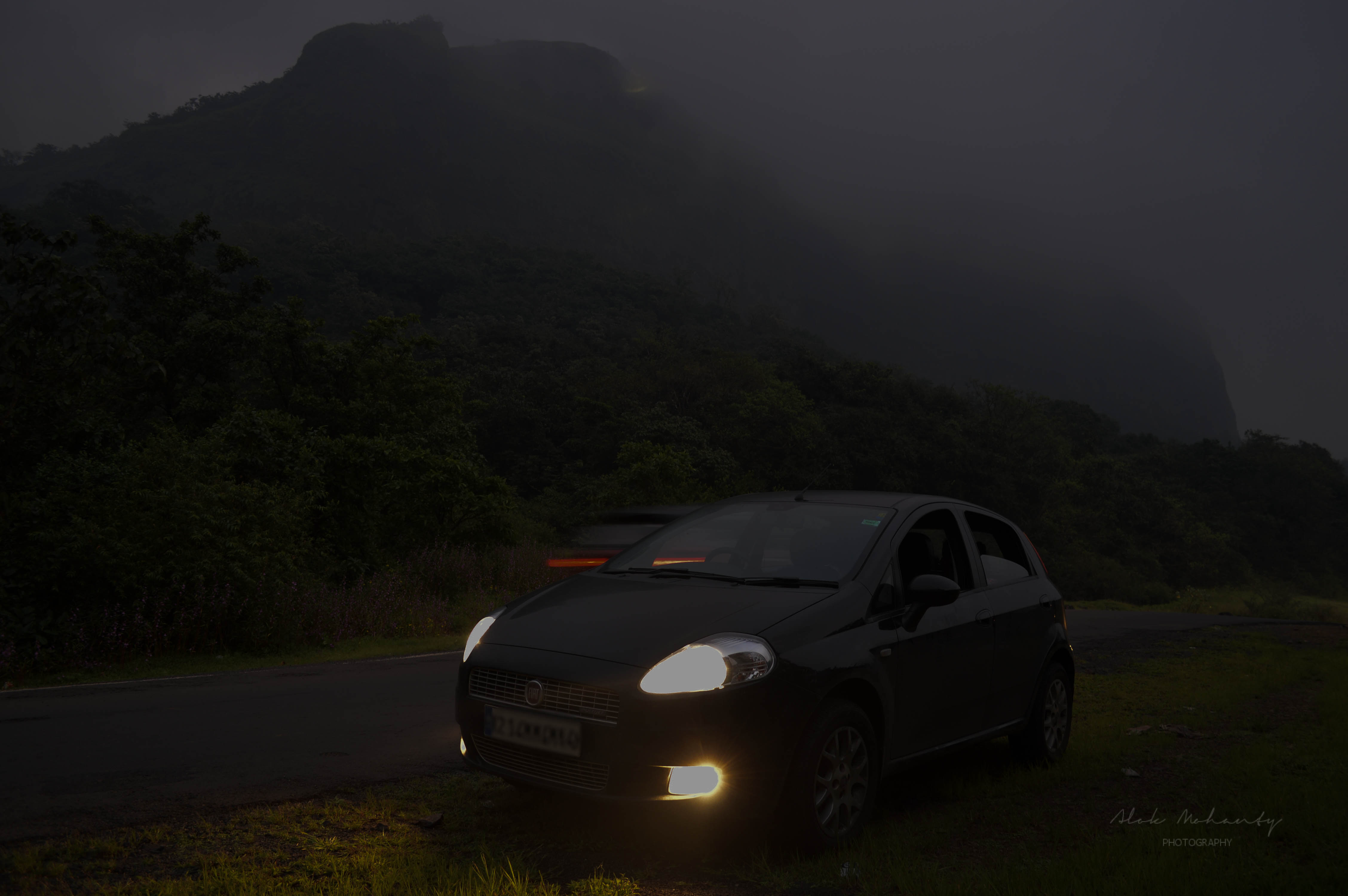 If you like the pictures please do up-vote it and follow me.