Good night everyone, before I want to greet you all "How are you"..?
Hope still be given health to all of us so that we can contribute to the world ...😍😍
After a long time no longer writing because of the busyness that can not be left behind, in the end I will try to re-active writing like some time ago ..
---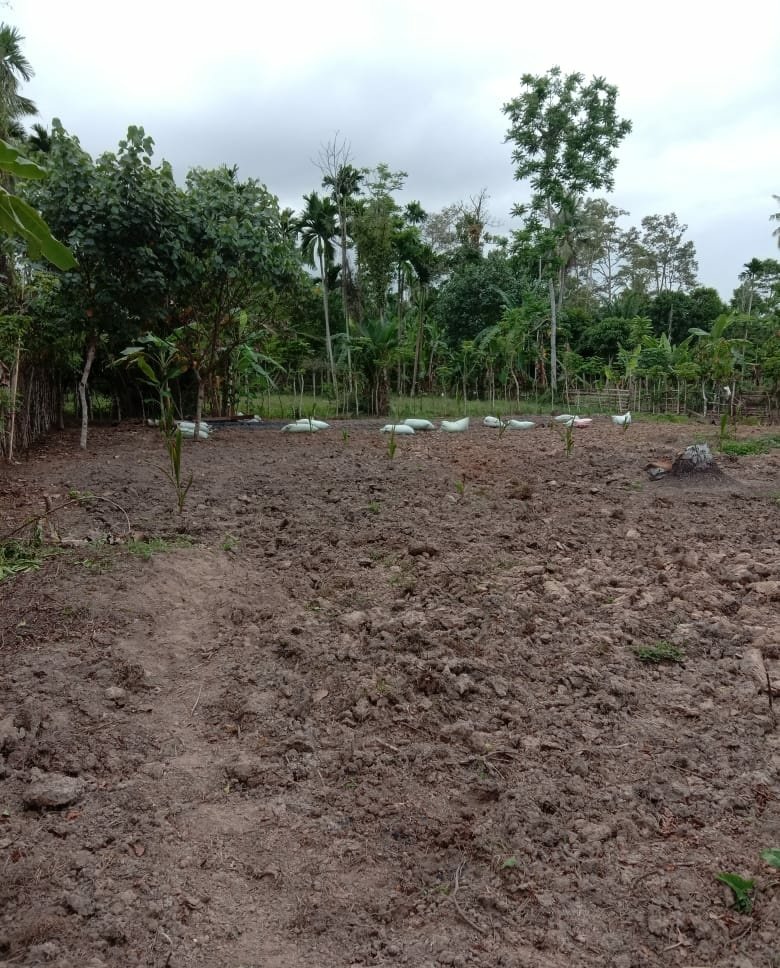 ---
Shallot is one of the plants that is often used as a spice in cooking for everyone in various parts of the world.
It is very rare for people to cook something without mixing it with onions, usually the shallots are finely sliced ​​and then fried in oil for cooking purposes.
Indonesian people generally make onion as a flavoring for food in the form of soup, soto, and various other types of cuisine.
"In addition to ingredients for spices, red bottom has many health benefits for the human body, some of which are for treating ulcers, colds, lowering cholesterol levels, treating diabetes and others.."
Because of the large benefits contained in this one herbs, it can be concluded that onion is one of the main commodities that is always in demand and will be one of the plants that have stable prices.
Realizing this, one of the farmer groups incorporated in the NUDI dayah container helped prepare an empty land to be planted with shallots to meet market needs.
Some members of the NUDI farmers' group used the available land in the area of ​​the dayah complex to plant shallots, they work to help each other prepare the land so that it can be planted with onions and can flourish so that the results of the cultivation of onions can prosper the members of the farmer groups incorporated in it.
---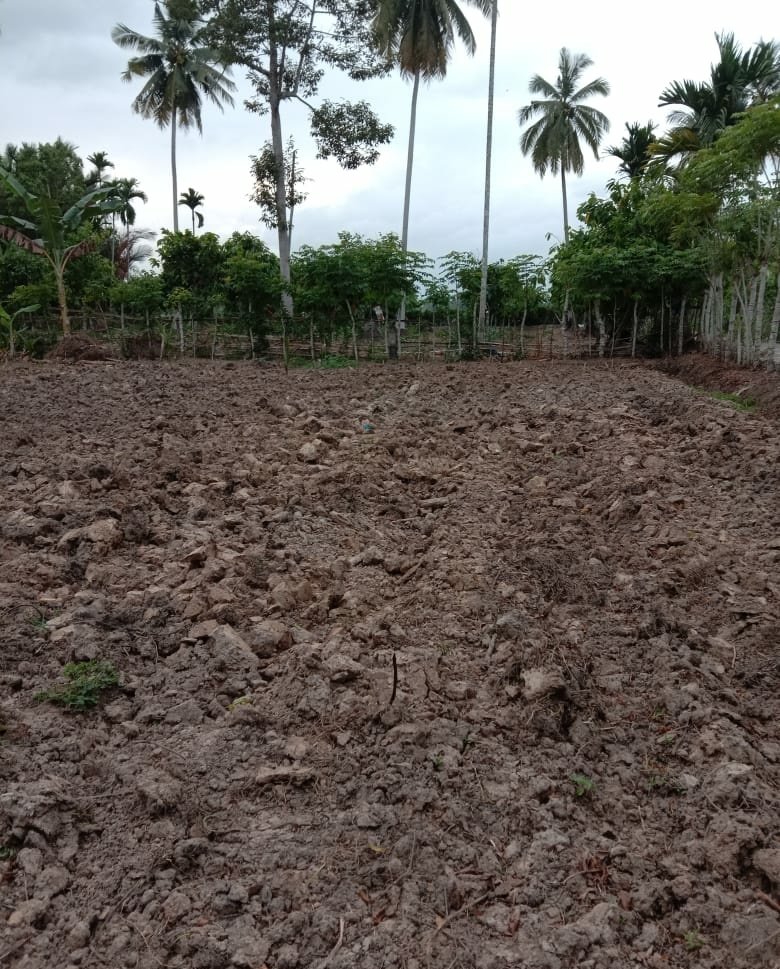 ---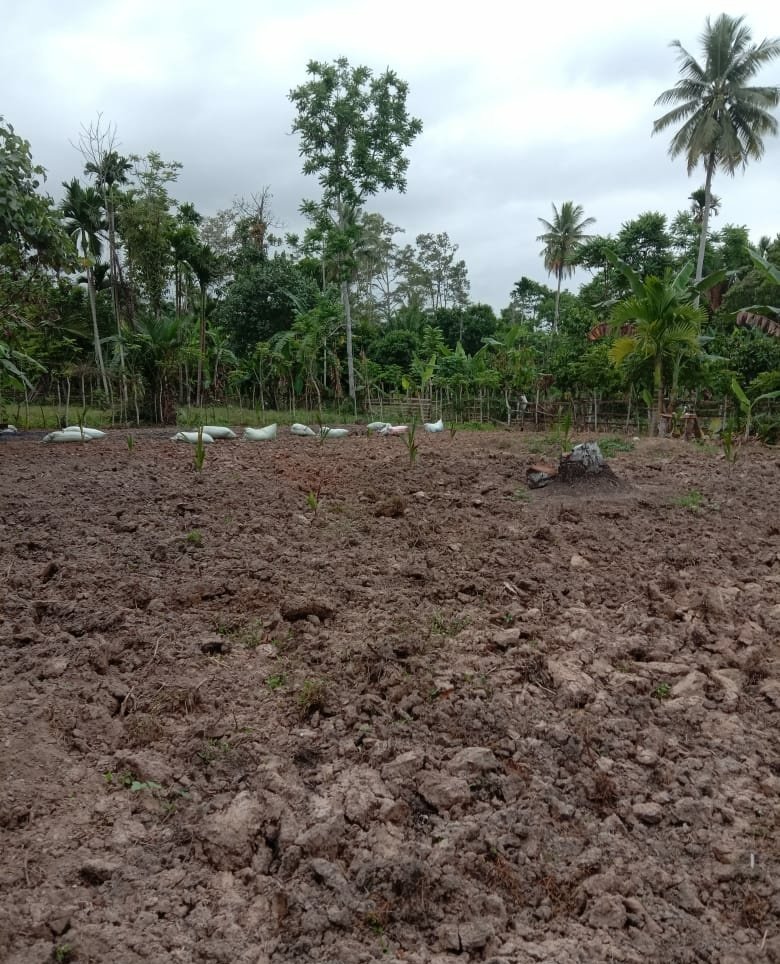 ---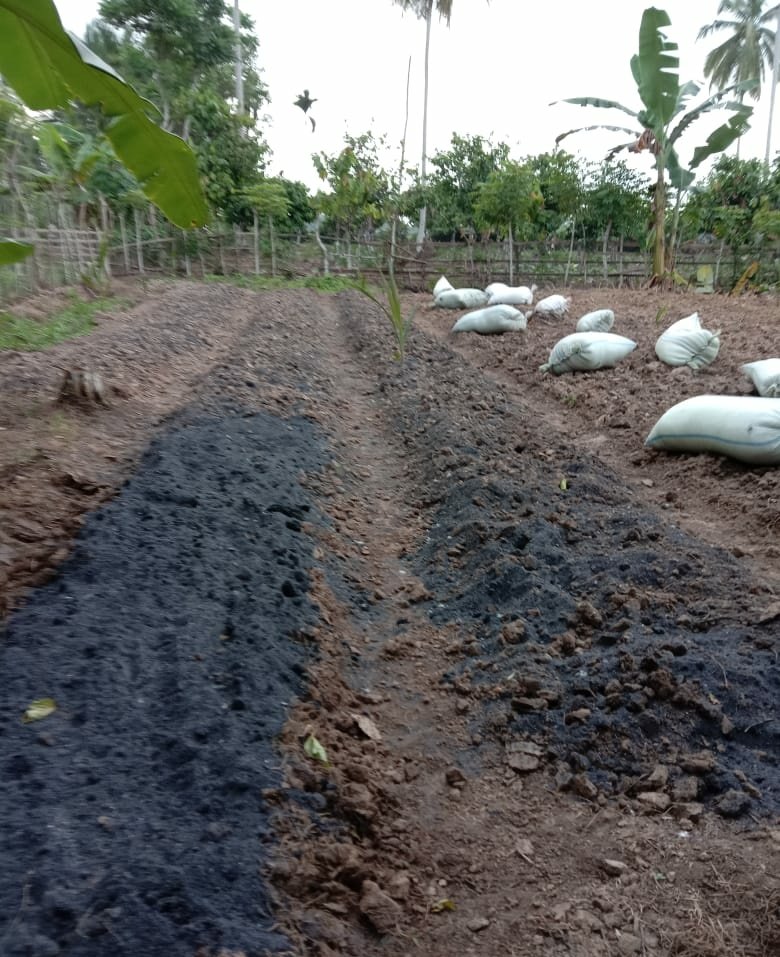 ---
The process of preparing land so that it can be planted with shallots is like the process for planting other plants such as corn, chili, tomatoes and other plants.
The workers work the land first and spread the fertilizer evenly so that the soil becomes fertile so that the shallots planted can grow well.
In addition, the land to be planted with onions is also made slightly higher with a shape that resembles a rice field dike, this is the same as for growing chili.
After the land is tilled the workers then collect the husk or ash from burning the rice husk taken from the rice factory.
---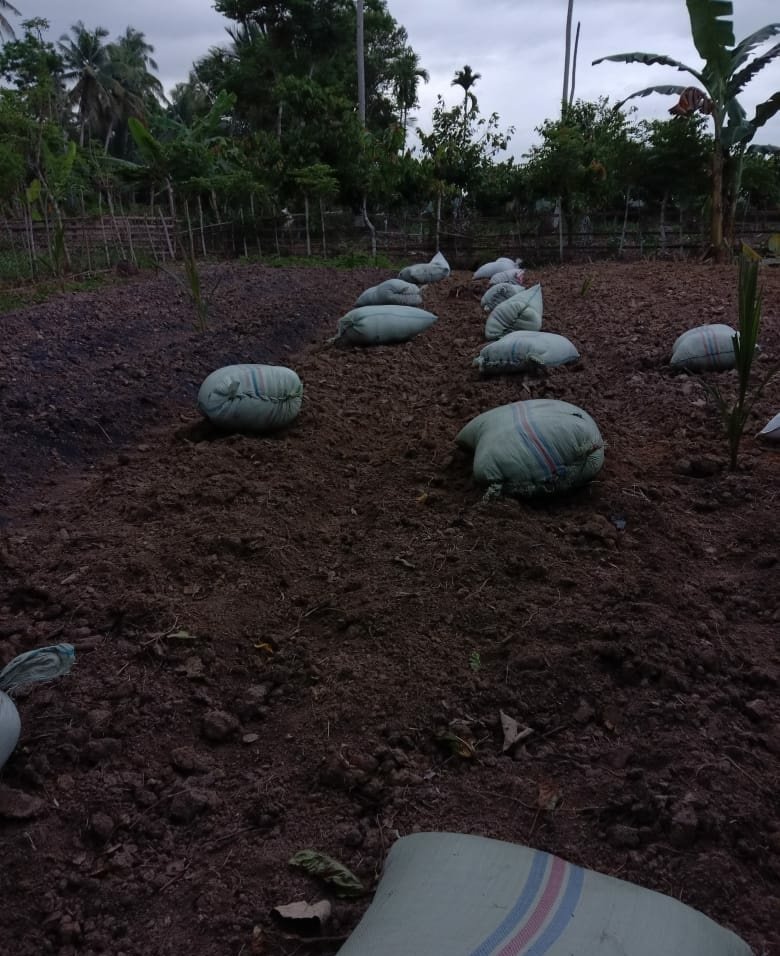 ---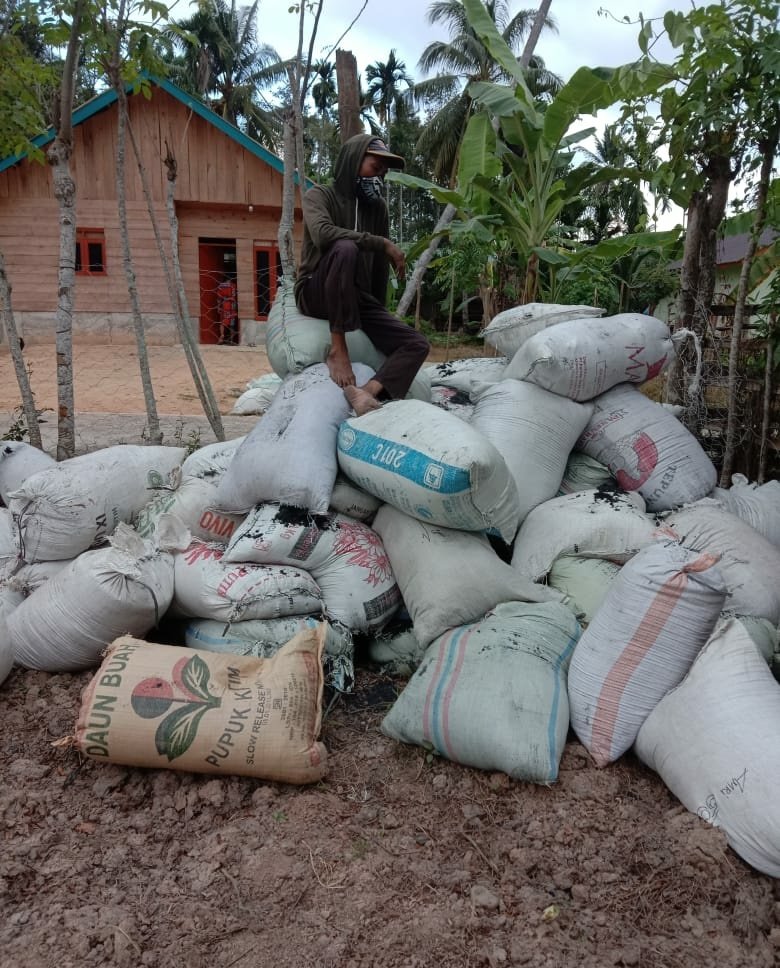 ---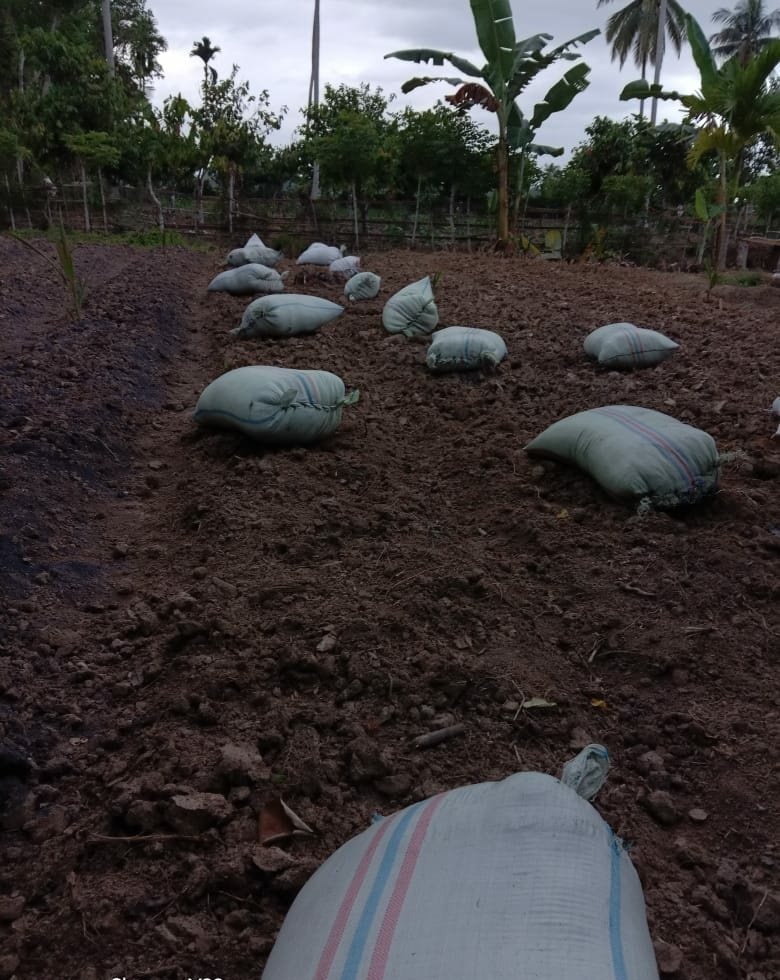 ---
Then spread evenly on elevated land, and after this process is complete, shallot seeds are ready to be planted with a certain distance, it is important to remember that after the onion seeds are planted, every day must be watered with water at least day once.
Thank you..