Greetings Steemians.
Today i will give you guy my go to protein shake which i consume after my weight lifting workouts.
The shake is full of protein, complex carbs, fats and minerals and vitamins.
This is no diet shake as its main reason is to build muscle and gain weight.
These are the ingredients:
6 whole eggs
70 grams of oats
2 deciliter of milk
1 banana
And this is how the shake looked: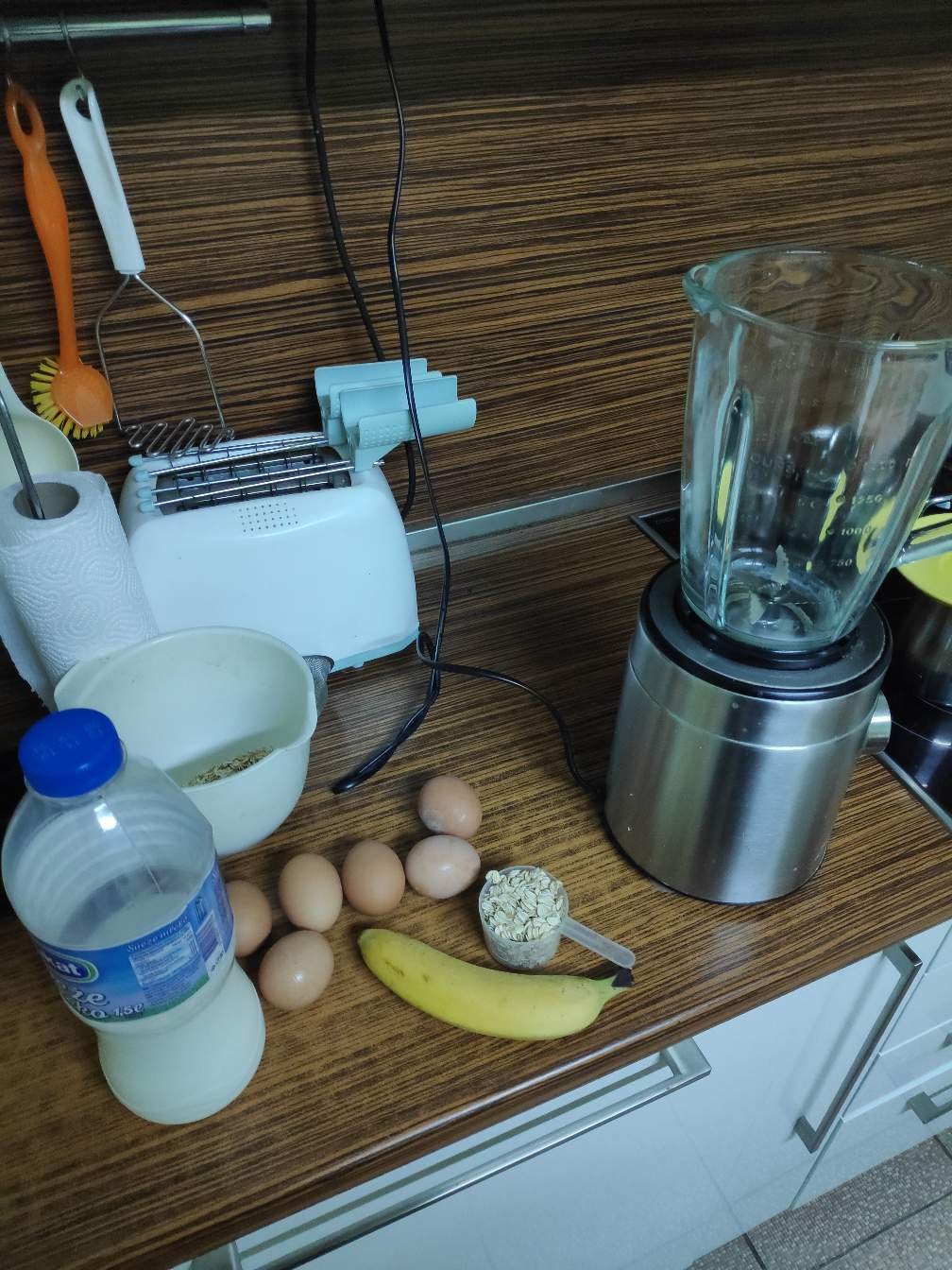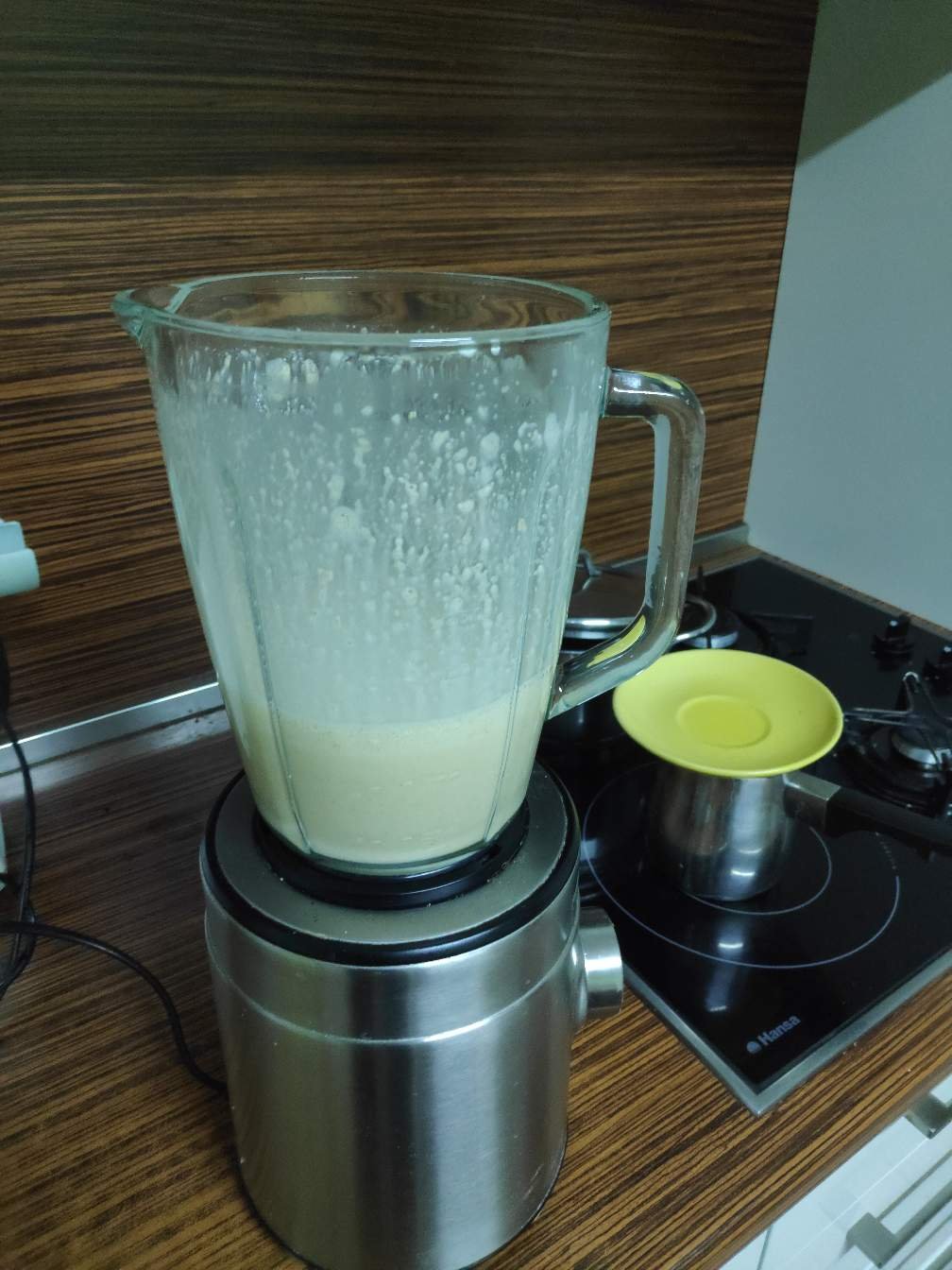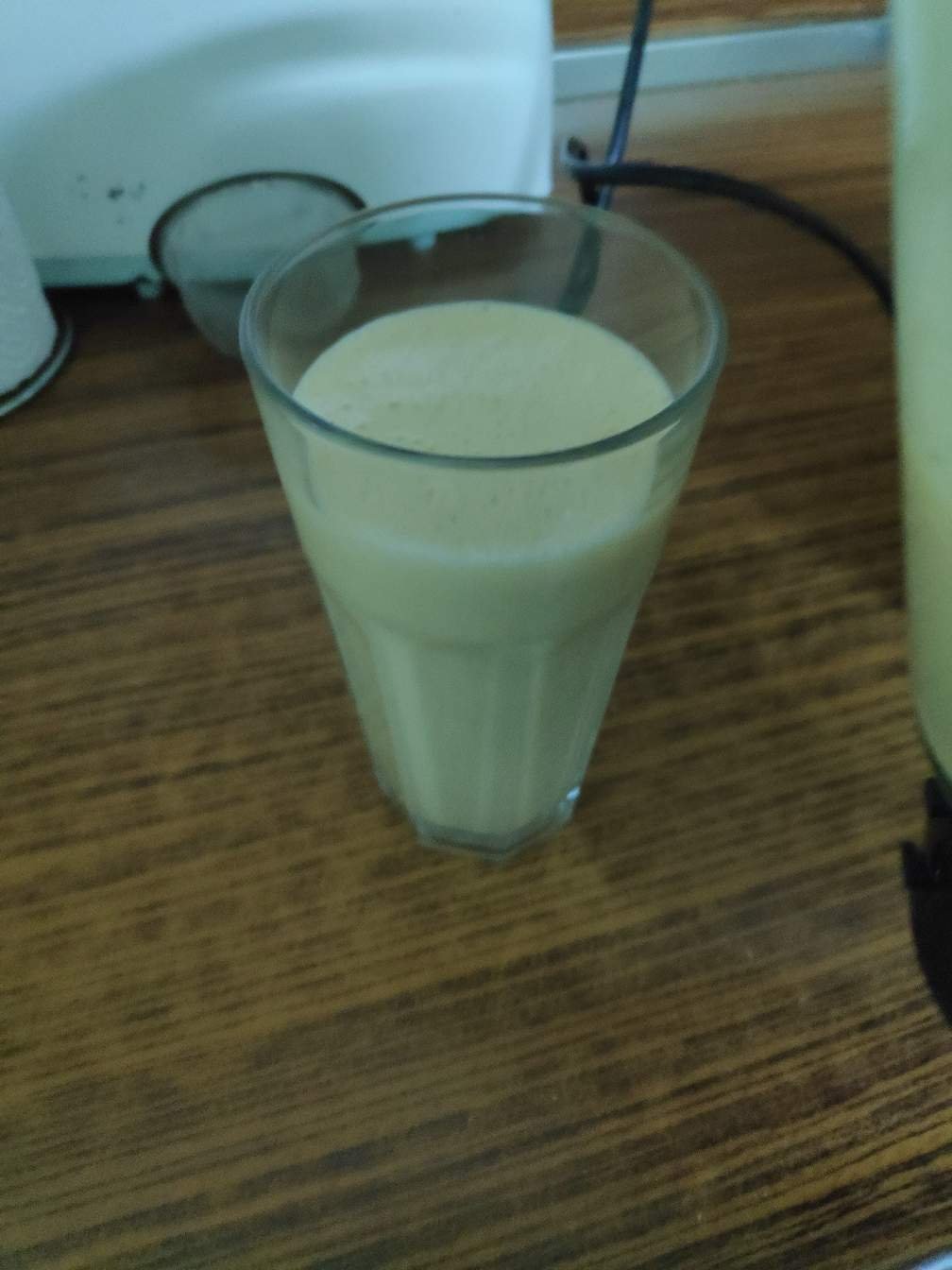 Posted using Partiko Android