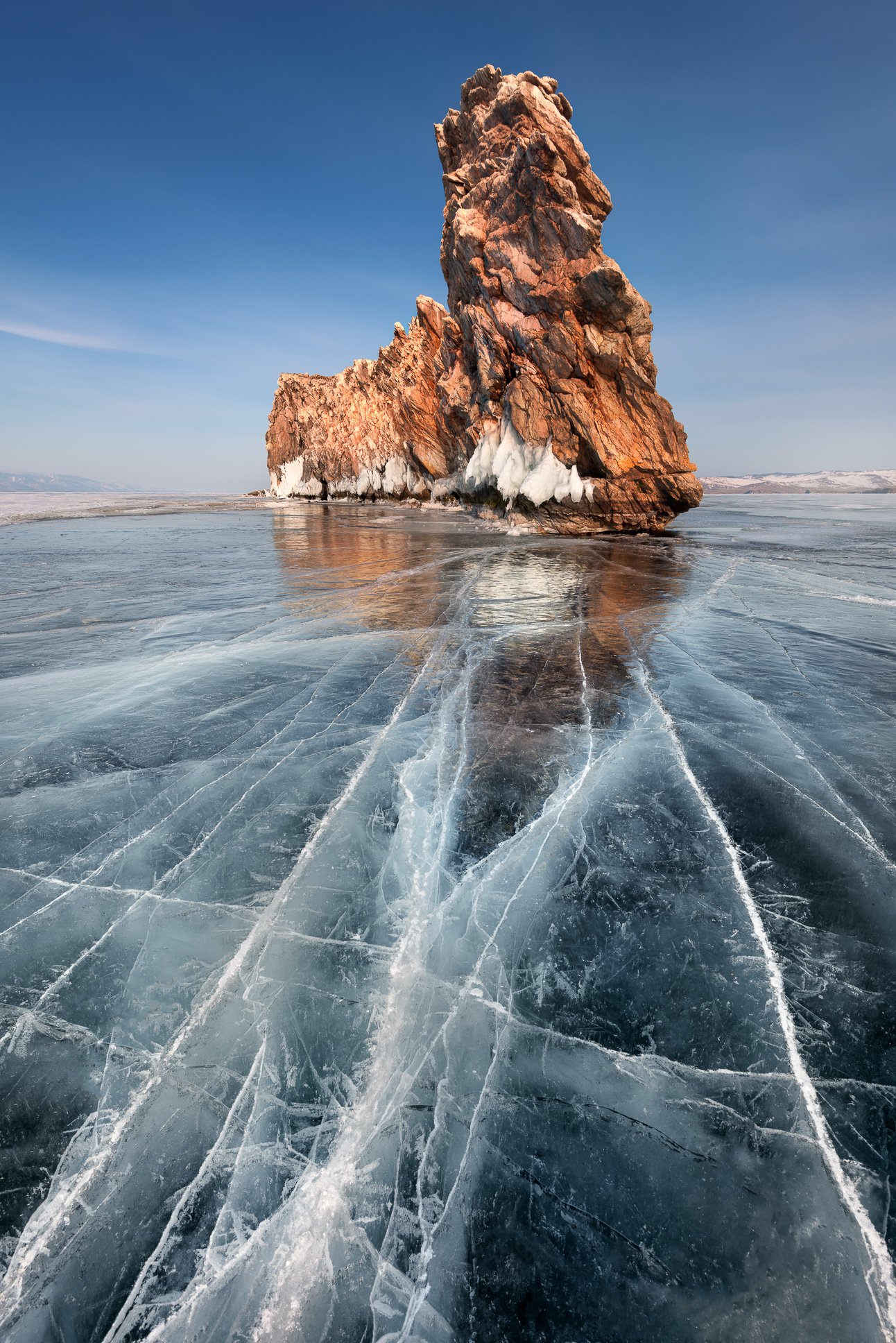 During our phototour we stayed on Island Olkhon. Olkhon is a huge island and at winter it is a most popular destination on Lake Baikal. There is a channel between north bank of Baikal and Island Olkhon which called Small Sea. Small Sea become frozen much earlier than the rest of the lake and due to the very strong winds the ice there usually clean from snow. This unique clean and crystal clear ice attracts many landscape photographers from around the world.
Lake Baikal ice is a great foreground for landscape photography but what about background you may ask? There are many small and strangely shaped isles in the Small Sea which makes a perfect background. The isle you see on this photo has name Ogoy and it looks like fairy tale stone ship gliding across the ice surface of the lake.
Technical details:
| | |
| --- | --- |
| Camera | Nikon d810 |
| Lens | Nikkor 16-35 f/4 |
| Settings | ISO 64, 16 mm, f/11, 1/30 |
| Other | Single shot |
Upvote this post and follow me on steemit - https://steemit.com/@ansharphoto !
Anshar Photography
http://www.ansharphoto.com