Sunset over Śnieżka, the highes top in Karkonosze, 1,603 metres (5,259 ft). The top is on the border between Czech Republic and Poland. This is the winter scenery from the polish side. View from hotel Piecuch.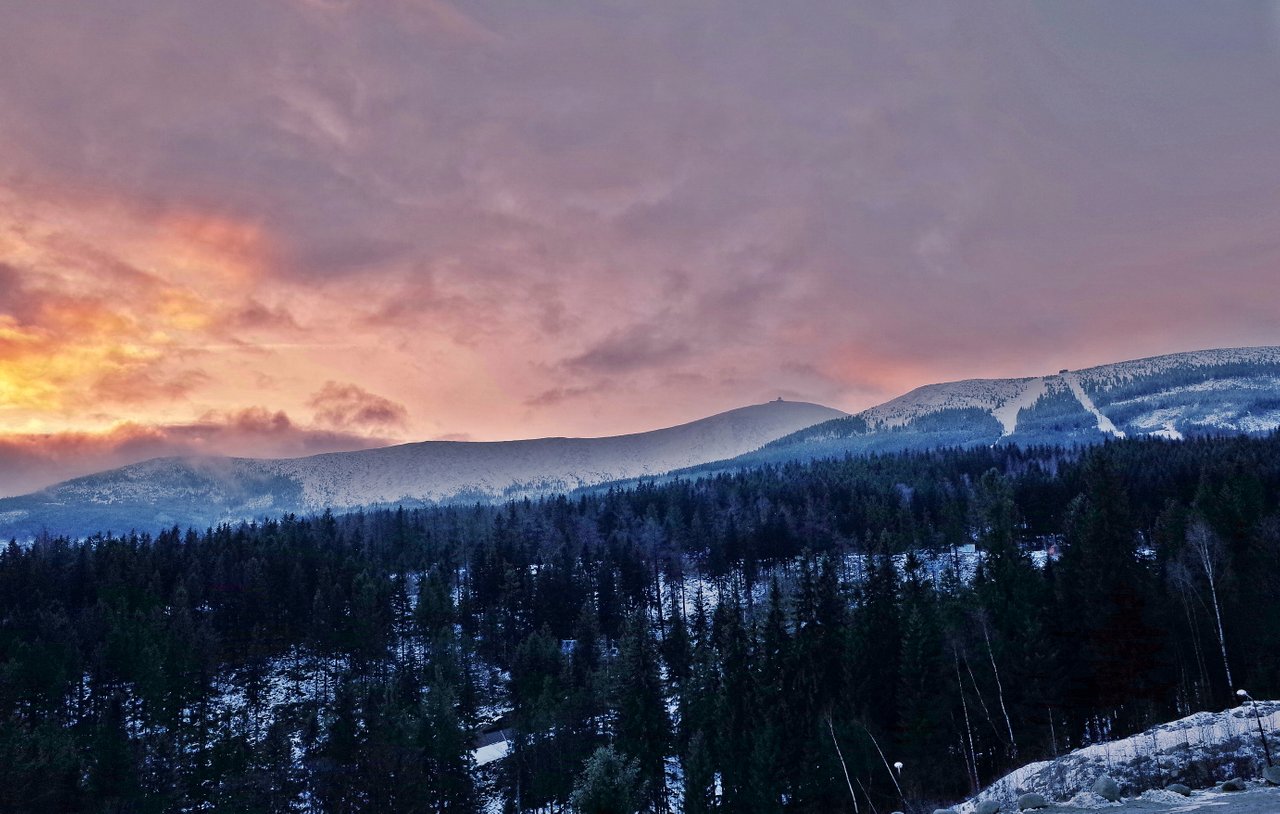 Another early morning view couple days before, unfortunately weather wasn't good in the middle of December but I was lucky to captured this picture.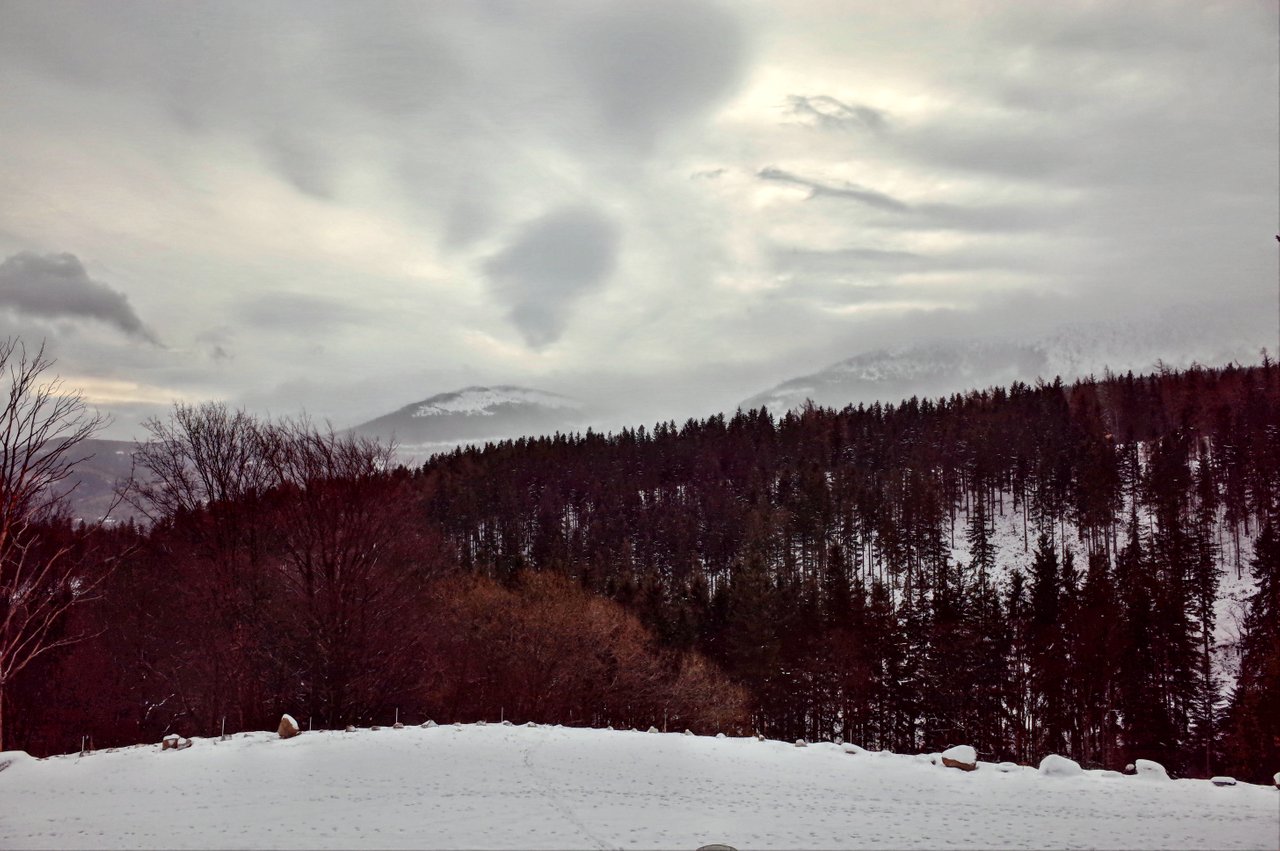 Dwa widoki na Śnieżke spod hotelu Piecuch w Karpaczu. Pogoda w tym okresie, czyli druga połowa grudnia nie była najlepsza... Tylko raz próbowalismy dostać sie na sam szczyt, niestety bez rezultatu ale to w innym odcinku.