This picture was taken at belur in India, What you are now looking at is the ceiling of the main complex.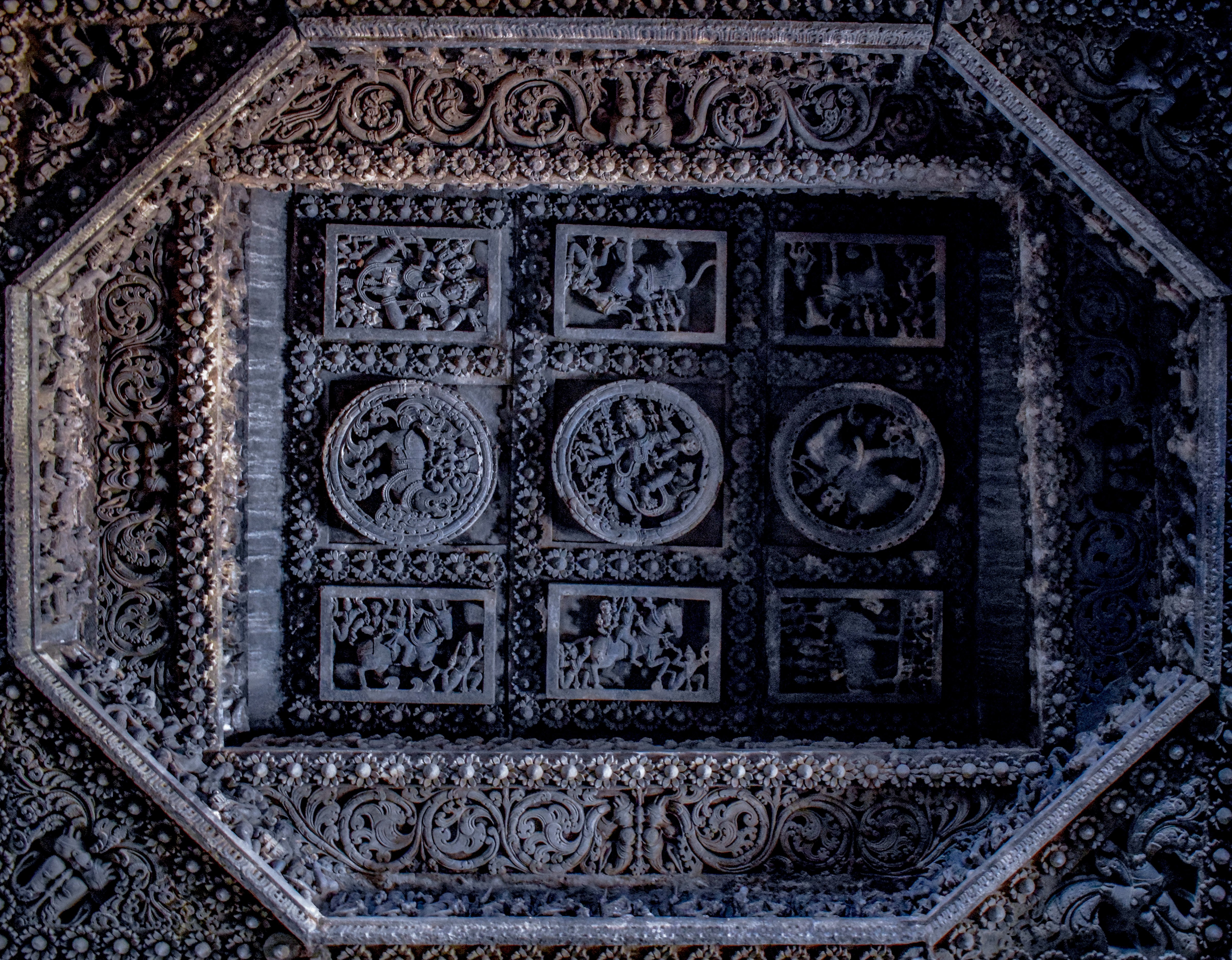 It is just 9 ft long and 6ft wide. It is filled with intrinsic artworks depicting instances during the times of God on earth.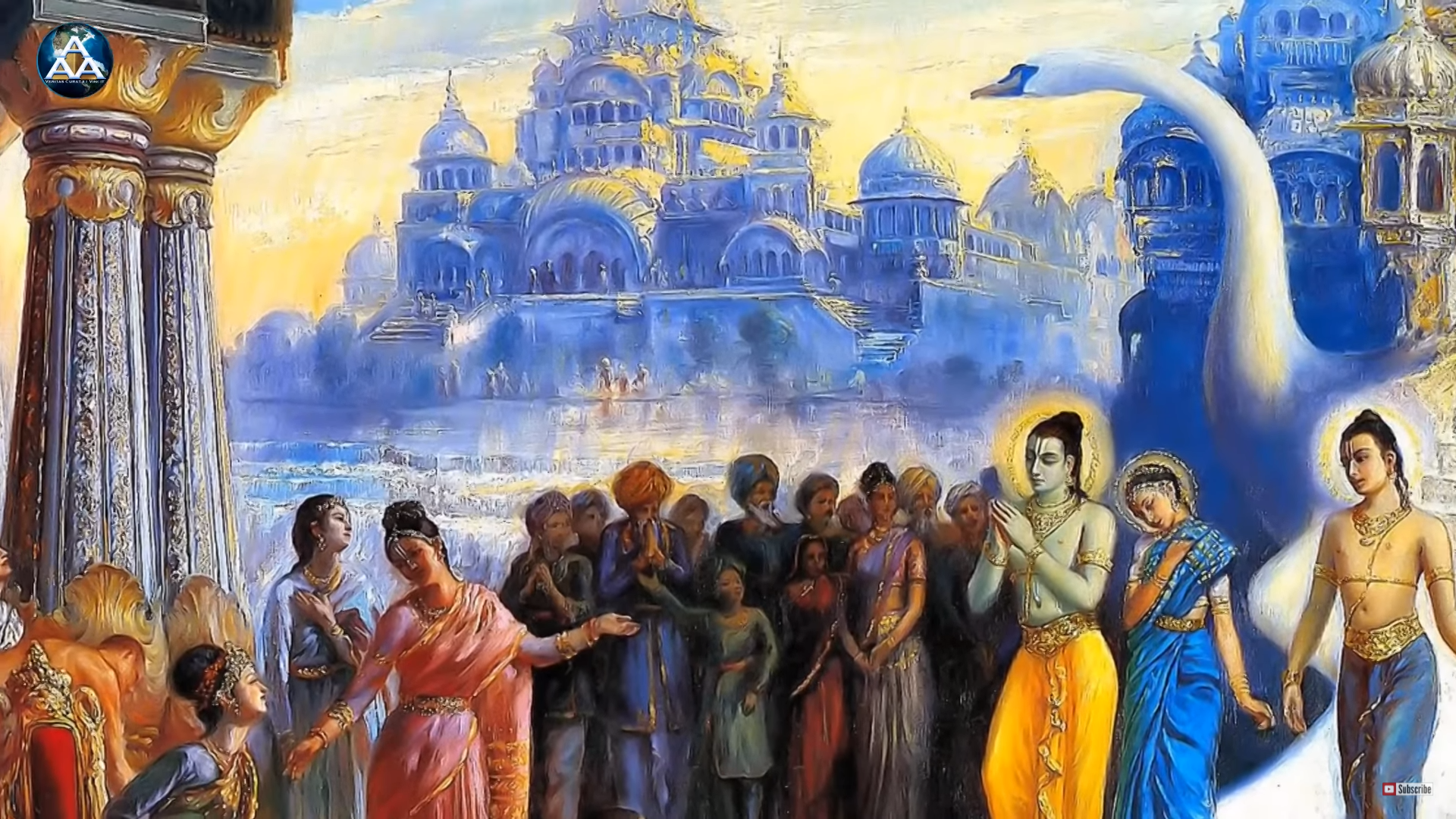 This is what I meant by

"Every inch of this rock is a piece of Art"

Every inch of this site is carved out of rock with immense accuracy and precision.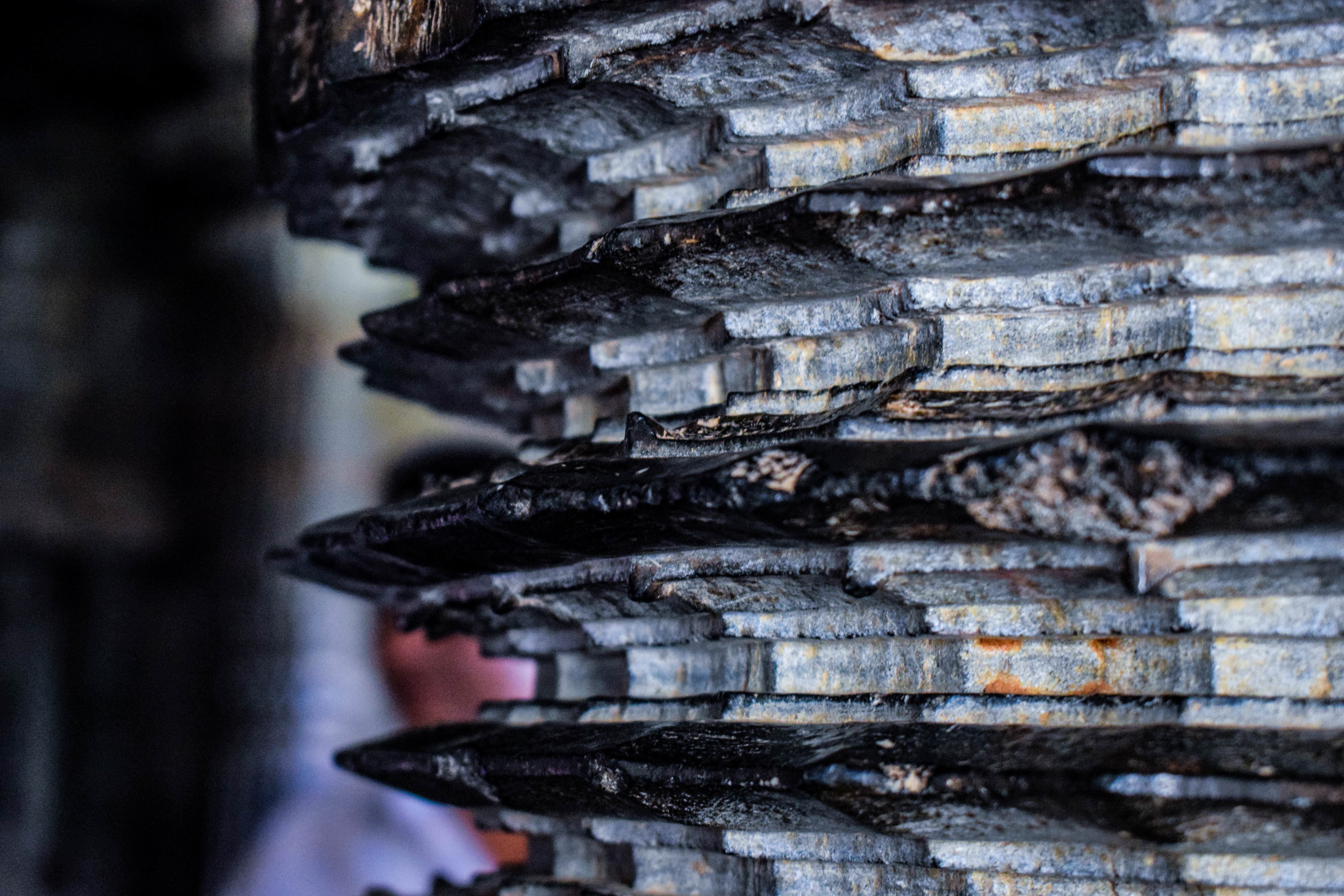 Every corner of this site is carved out of rock with immense accuracy and precision.

The pillars, the walls, the elevation and even the ceiling was hand carved into perfection, with every small detail carved so precisely. Unfortunately the main complex has no lights and one is not supposed to use flash at the inner sanctum, which makes photography work a lot harder.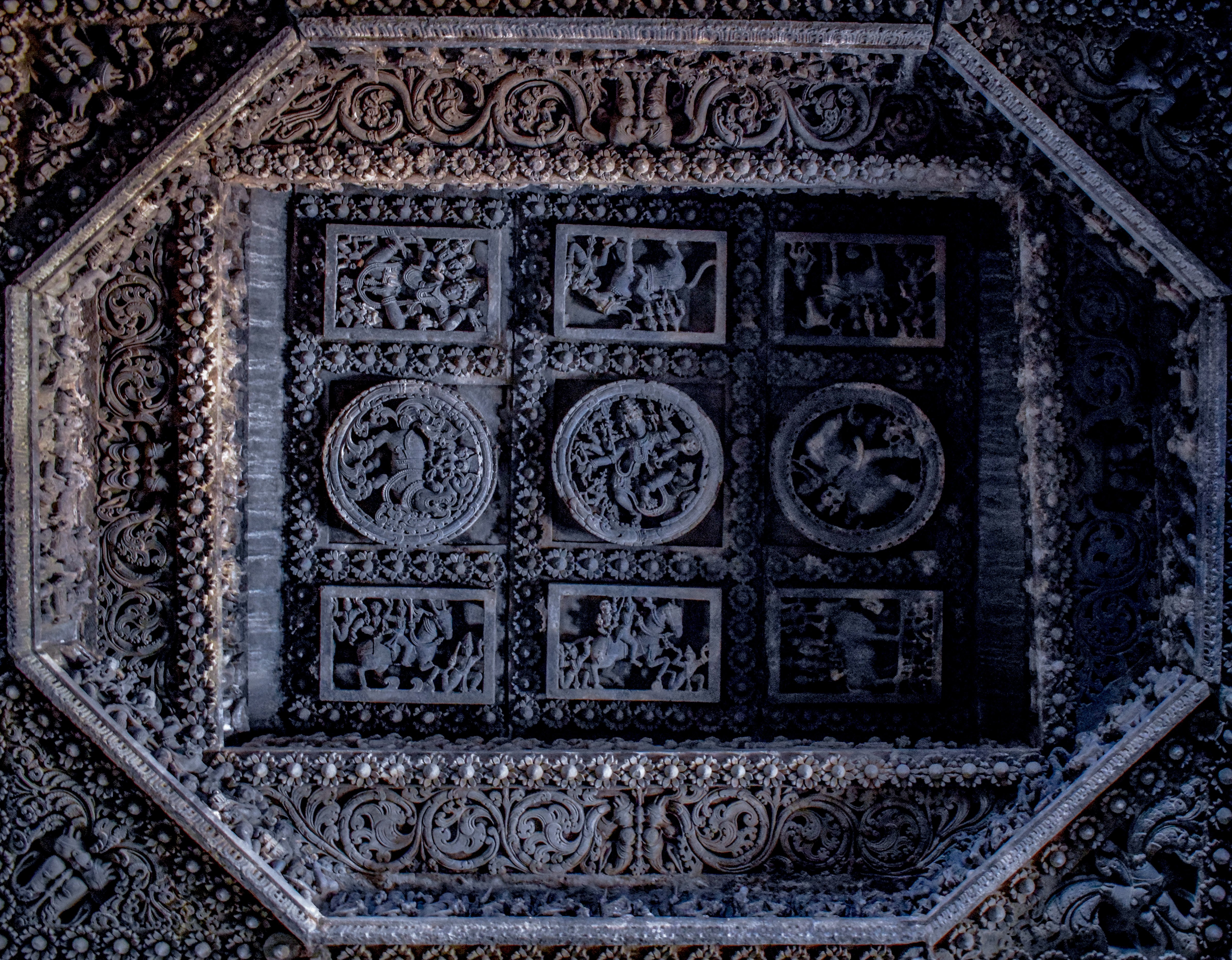 While most of the idols here are decapitated by invaders and looters the upper part of the structure is less ruined. Since the ceiling was 20 ft above the ground it was very hard for invaders to reach it with swords and hammers so they tried throwing stones but that did not do much damage so they had quit. One can say that the upper side of the sanctum remained less disturbed. Through its time it has majestically withstood over dozens of floods and a major earthquake which nullified the surrounding areas several hundred years ago.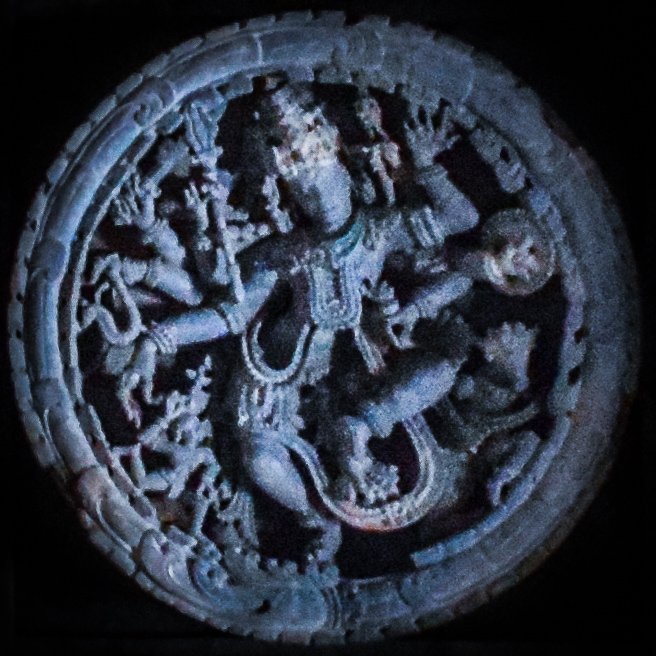 The roof is supported with a total of 48 stone pillars, while the four central pillars have been hand churned, the others had been lathe turned. The lathe marks are pretty evident till date.

Lathe machine works much like clay pot making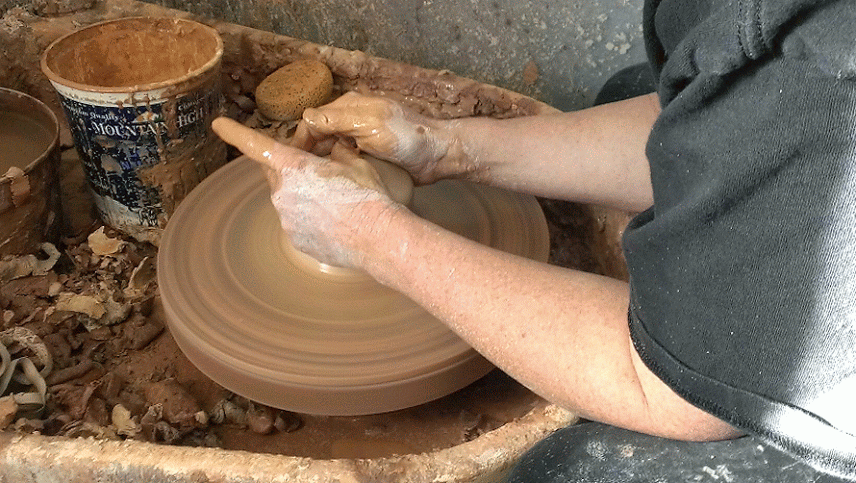 Link
But with much much greater speed.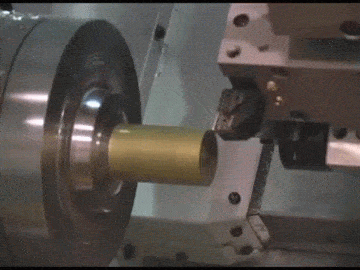 Link
The object takes a very high number of rotations on a fixed axis and a metal tool is used to design the workpiece while it rotates at high speed. Today lathe is used for operations like cutting, sanding, knurling,drilling or deformation, facing and turning with tools that are applied to the workpiece to create an object with symmetry about an axis of rotation.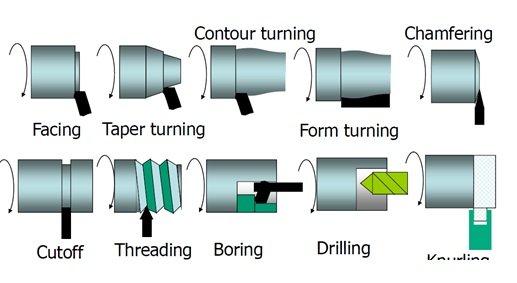 Link
Here is where the problem arises! How can you possibly lift and turn a 20 ton rock and spin it at the speed of at least 1000 rpm (rounds per minute) with primitive tools like ropes and chains almost a thousand years ago?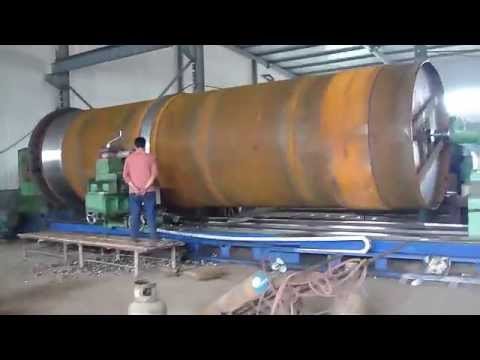 Link
Even today it's a great challenge to spin such a huge object in such high speeds even if they can it will take enormous amount of energy and heavy machinery to do so.

Were gods just influential people with advanced tech?
Our ancestors have used such impossible high-tech tools or advanced mechanisms so long ago and we definitely need to restore their knowledge on art & architecture as the methodology is way ahead of their time. If we had access to their knowledge imagine what wonders we can make today. Let's not let time destroy all of this knowledge our ancestors had.

If you liked what you read make sure you give this post an Upvote.Resteem with love, Your support means a lot to me and it encourages me to write more so please do hit
I shall update you with my progress, thank you for reading.

Have a great day !