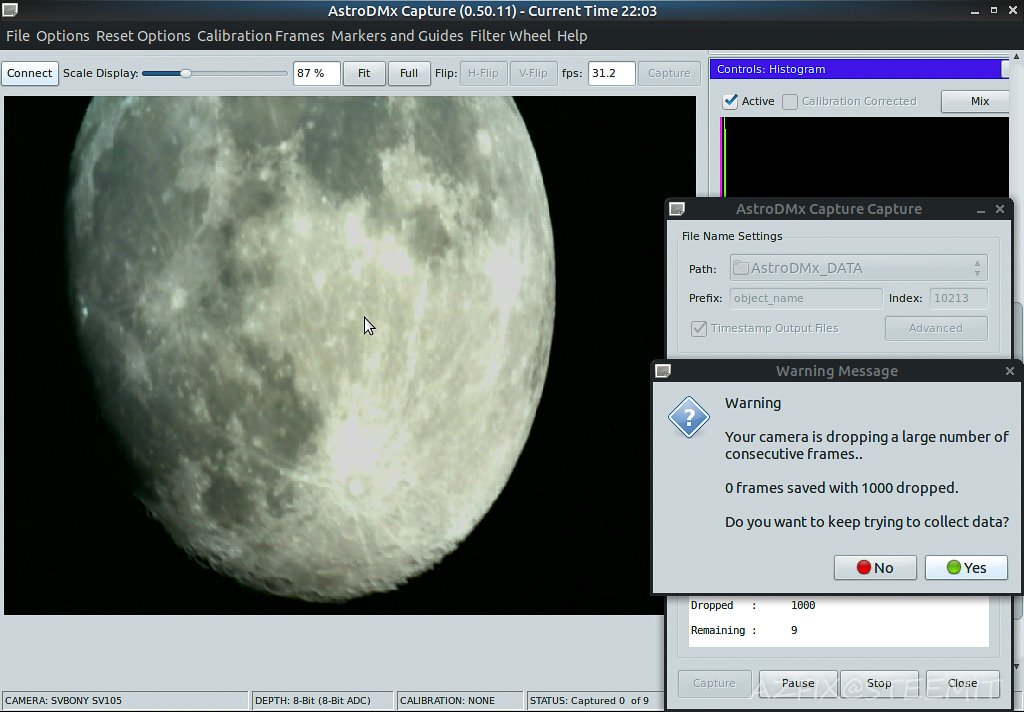 I purchased a SVBONY SV105 telescope camera recently for around $60 in order to try and capture 1000 plus photos of the moon in a short period of time in order to stack the photos for a higher resolution image. My goal was to be able to use a linux program called AstroDMX in order to cut out any need for the use of windows. Unfortunately I have been having issues with getting the camera to work properly and take multiple photos with this software. I initially thought it was due to a low end laptop I was using, but that was disproved when I hooked it up to a threadripper Linux system. I am sure I will figure it out eventually but I figured I would share what I have been doing so far for anyone interested in telescope photography.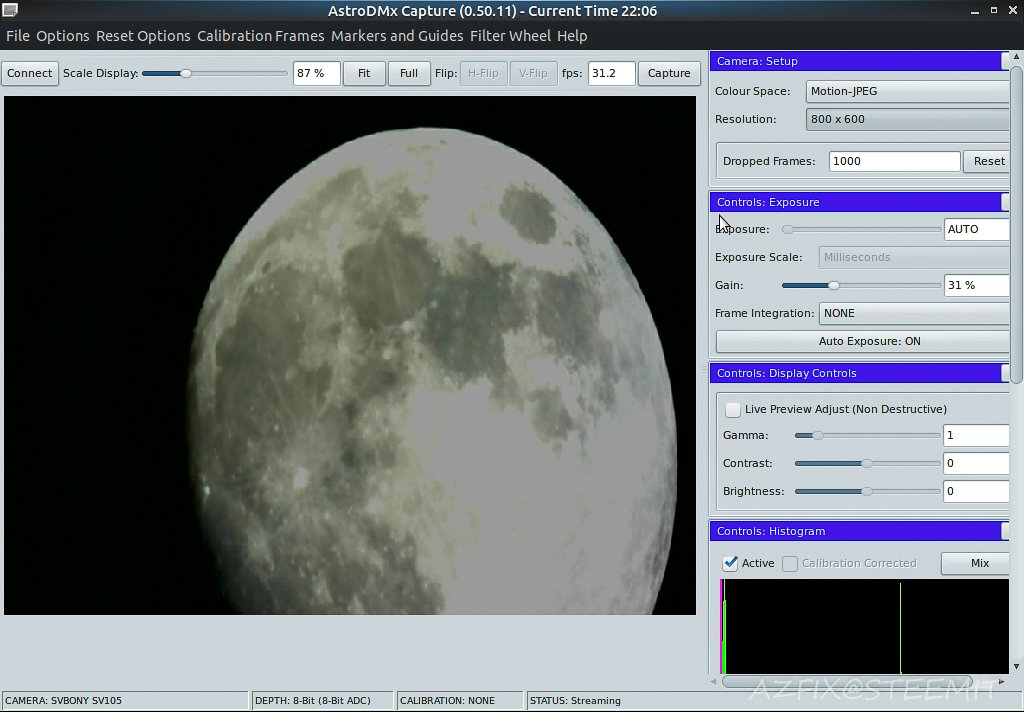 You get quite a few option to adjust brightness, contrast, gama, exposure and gain unfortunately my setup would freeze up in the middle of adjustments most of the time. It may have something to do with the newer version of Linux I am using so I plan to check around the community forums for this software to see what other users have experienced.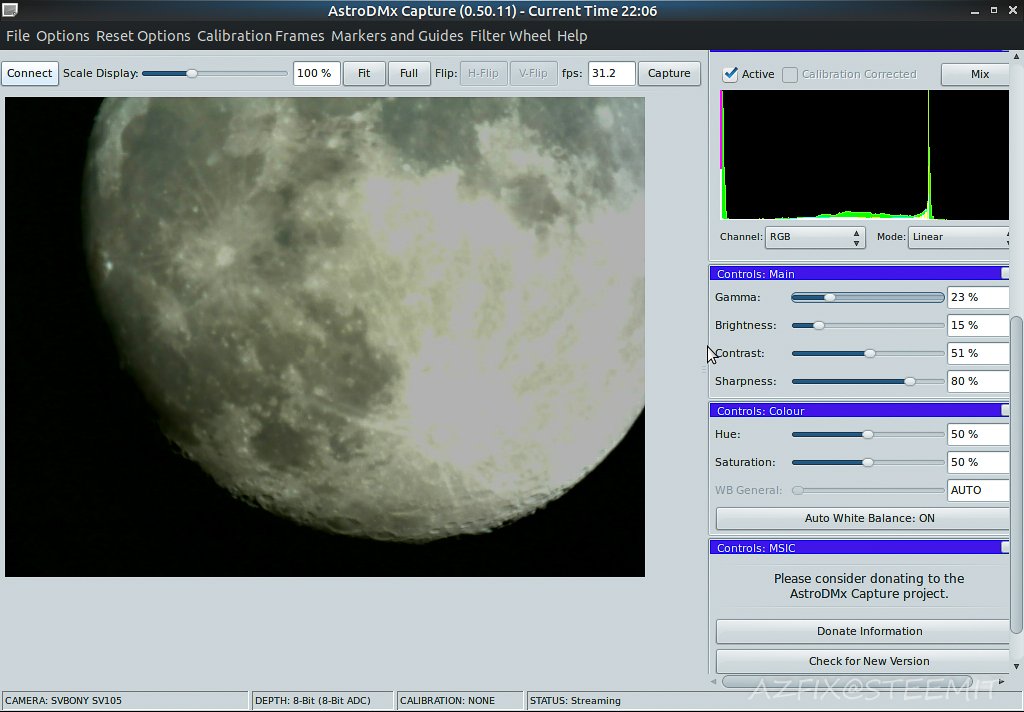 I was pretty impressed with the quality for a $60 camera although I could not maximize its fullest potential with the software settings because of the software locking up.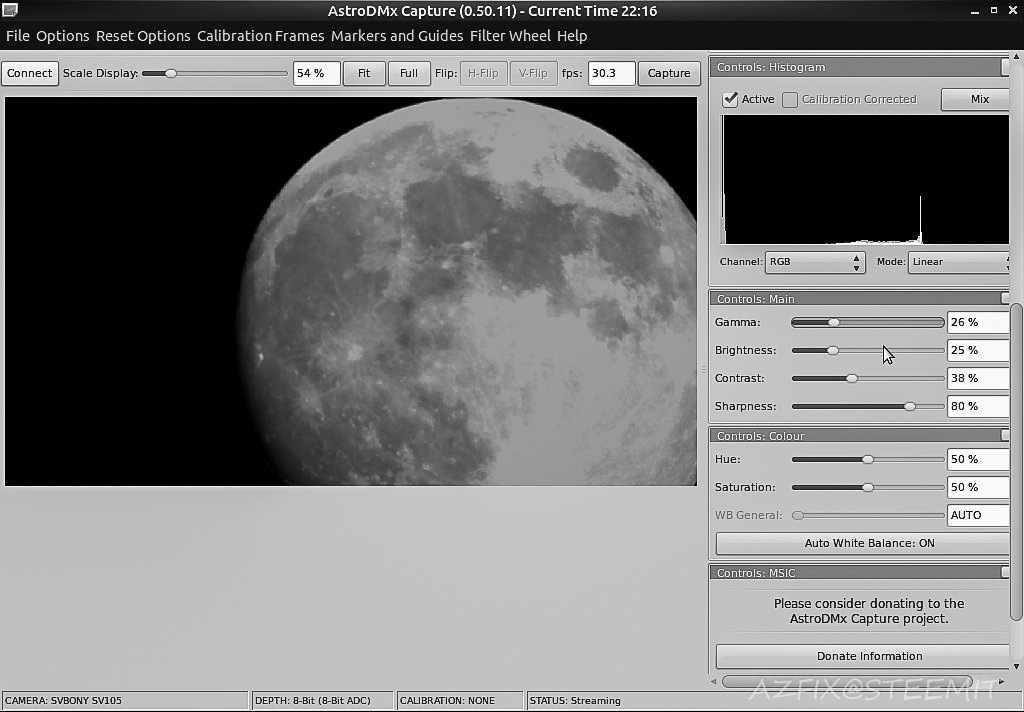 According to the camera specs I should be able to get about 30 shots per second, which will allow me to get plenty of shots to stack and discard low quality shots.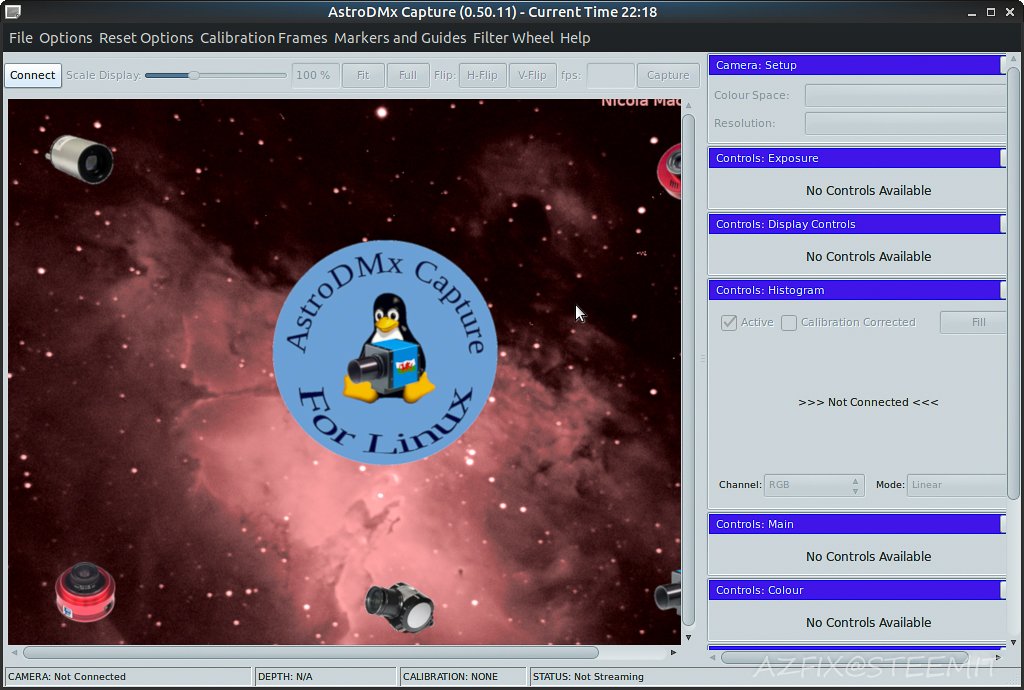 Here is a screenshot of the program I am using if anyone is interested in doing a similar project with a telescope, maybe we can compare notes.