---
---
I have been waiting for the sun to appear. After the birth of the Bamboo-2 lens, it was necessary to try its new qualities. BUT since then there has not been a single sunny day. So we will test a new friend at night.
Я долго ждал появления солнца. После рождения объектива Бамбук-2 необходимо было попробовать его новые качества. НО с тех пор не было ни одного солнечного дня. Значит будем испытывать нового друга ночью.
---
---
Так выглядят улицы ночного города из окна трамвая на полном ходу. Получилось много разноцветных пузырей. Цепочки отражают линии уличных фонарей на перекрёстках. К ним добавляются разные рекламы, габаритные огни машин и прочее.
This is how the streets of the night city look from the window of the tram at full speed. It turned out a lot of colorful bubbles. Chains reflect the lines of streetlights at intersections. We add various advertisements, parking lights of cars and more.
---
Ночную тему закончу видом из окна. Моего окна. И цветок мой. Вот фонарь общий, уличный. Это он так выглядит через объектив с макрокольцом. Стекло окна хотел помыть, теперь сомневаюсь, а надо ли? Интересная текстура получается. Можно дойти до лунного пейзажа.
I'll finish the night theme with a view from the window. My window. And my flower. Here is a common street lamp. This is what he looks like through a macro ring lens. I wanted to wash the glass of the window, now I doubt it, but is it necessary? An interesting texture is obtained. You can get a lunar landscape.
---
---
Не дождавшись солнца я вышел на улицу в дождь. Он был не сильным, но постоянным. Жалко было камеру. Много снимать не стал. Этот объект в представлении не нуждается. Так получилось, что его знают все.
Without waiting for the sun, I went outside in the rain. He was not strong, but constant. It was a pity the camera. I didn't shoot a lot. This object needs no introduction. It so happened that everyone knows him.
---
На прощание немного разбавим серую осень остатком её же красок. Над последней фотографией я немного пошутил
In parting, we will slightly dilute the gray autumn with the remainder of its own colors. I joked a little over the last photo
---
---
Daily photo chronicle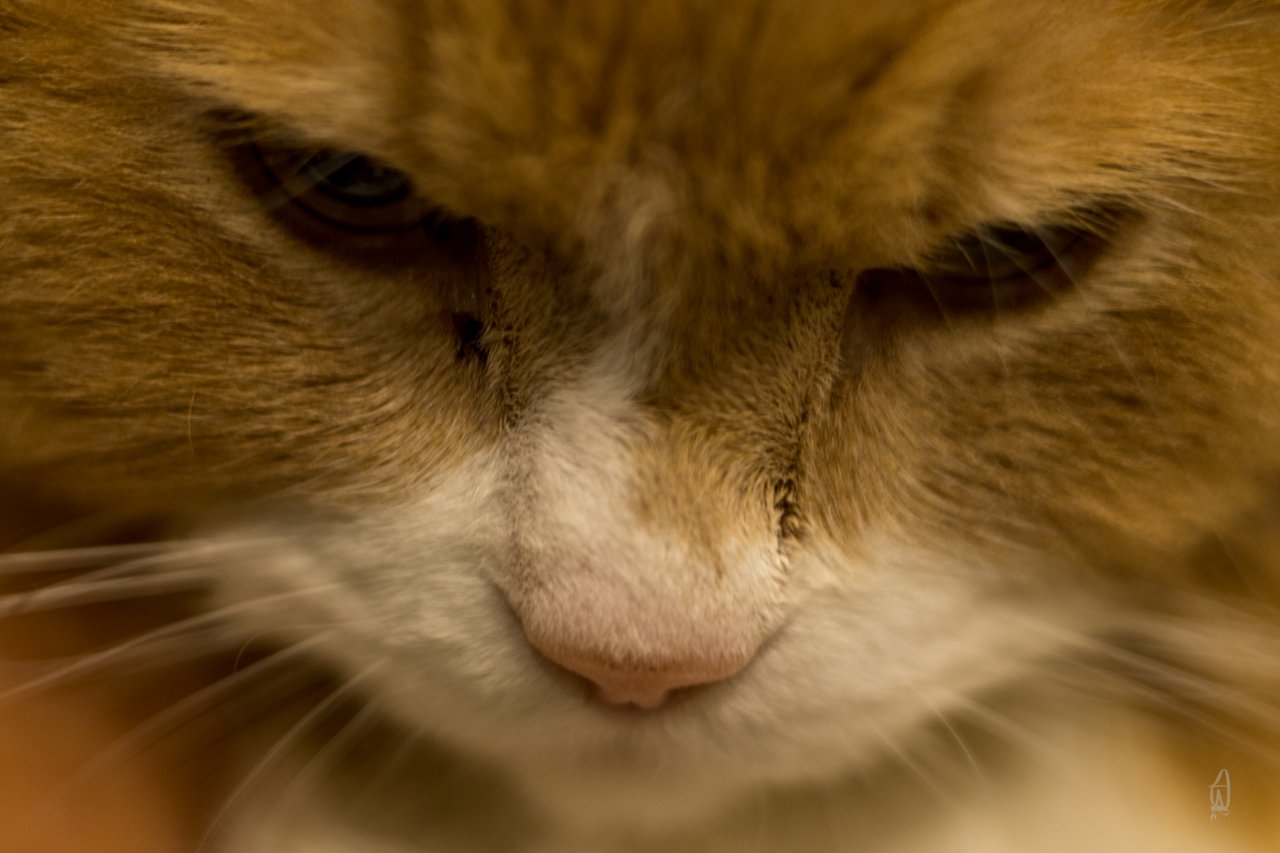 ...what are we sitting for...
---
From Russia with Love
---