---
---
Leningrad Oblast is a fully inhabited and equipped territory. There are modern cities, towns and roads. It may seem that everything is well-intentioned and studied here. I will prove to you that this is not so.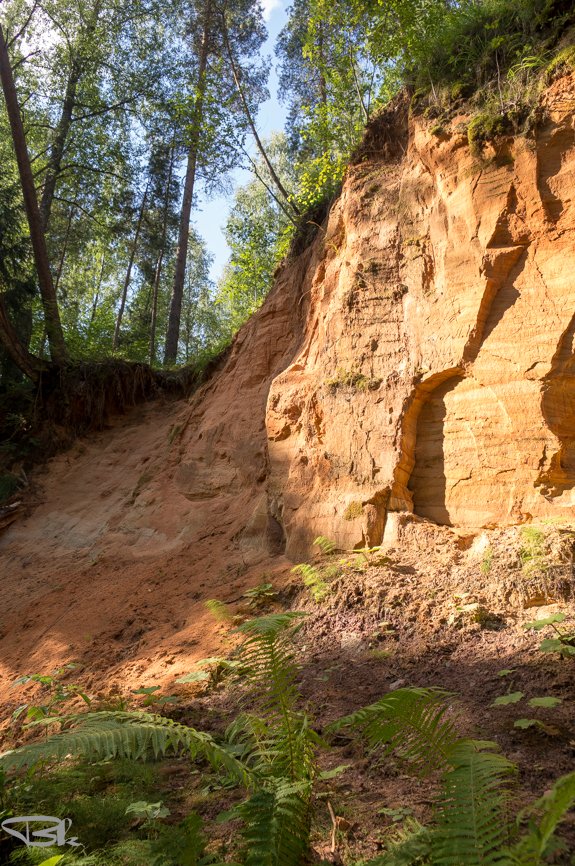 Ленинградская область является вполне обжитой и обустроенной территорией. Есть современные города, посёлки и дороги. Может показаться, что здесь всё исхожено и изучено. Я докажу вам, что это не так.
---
---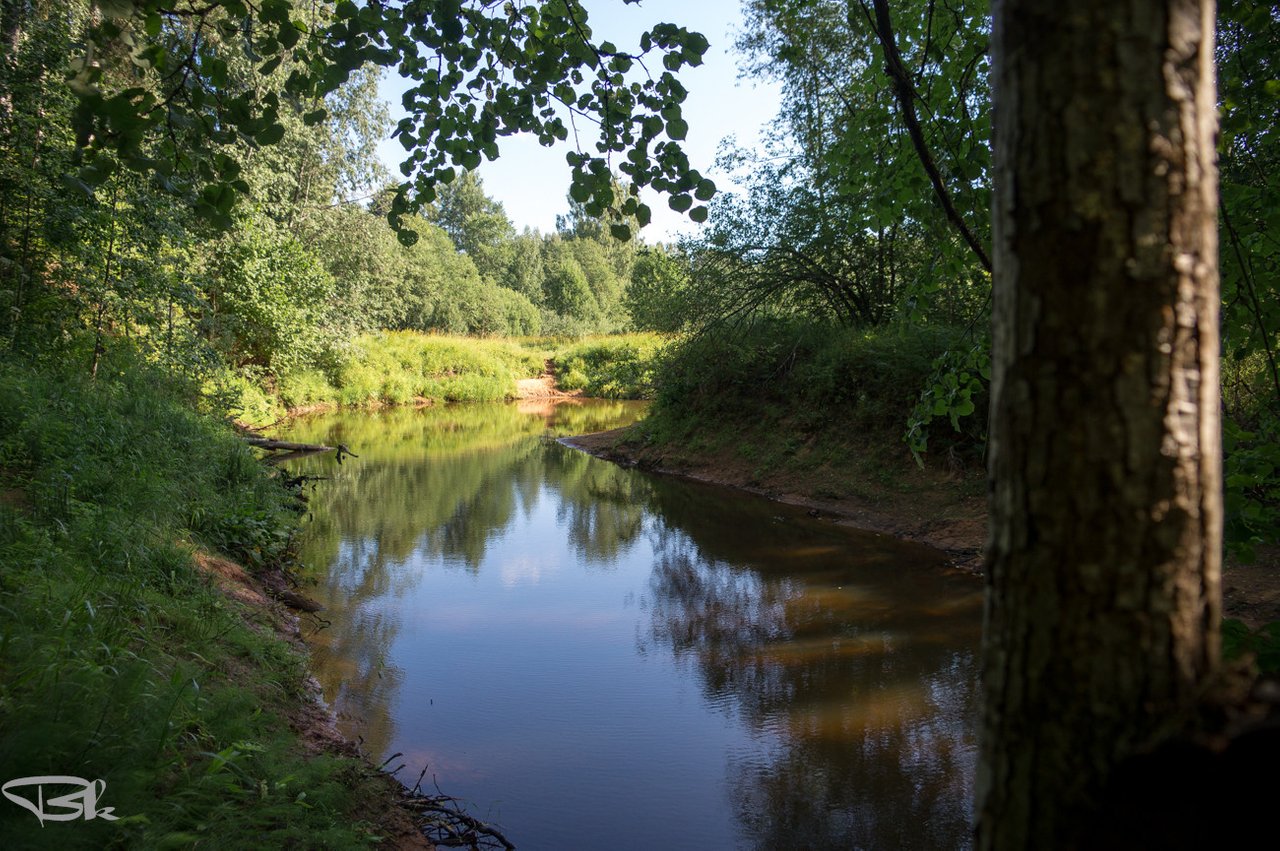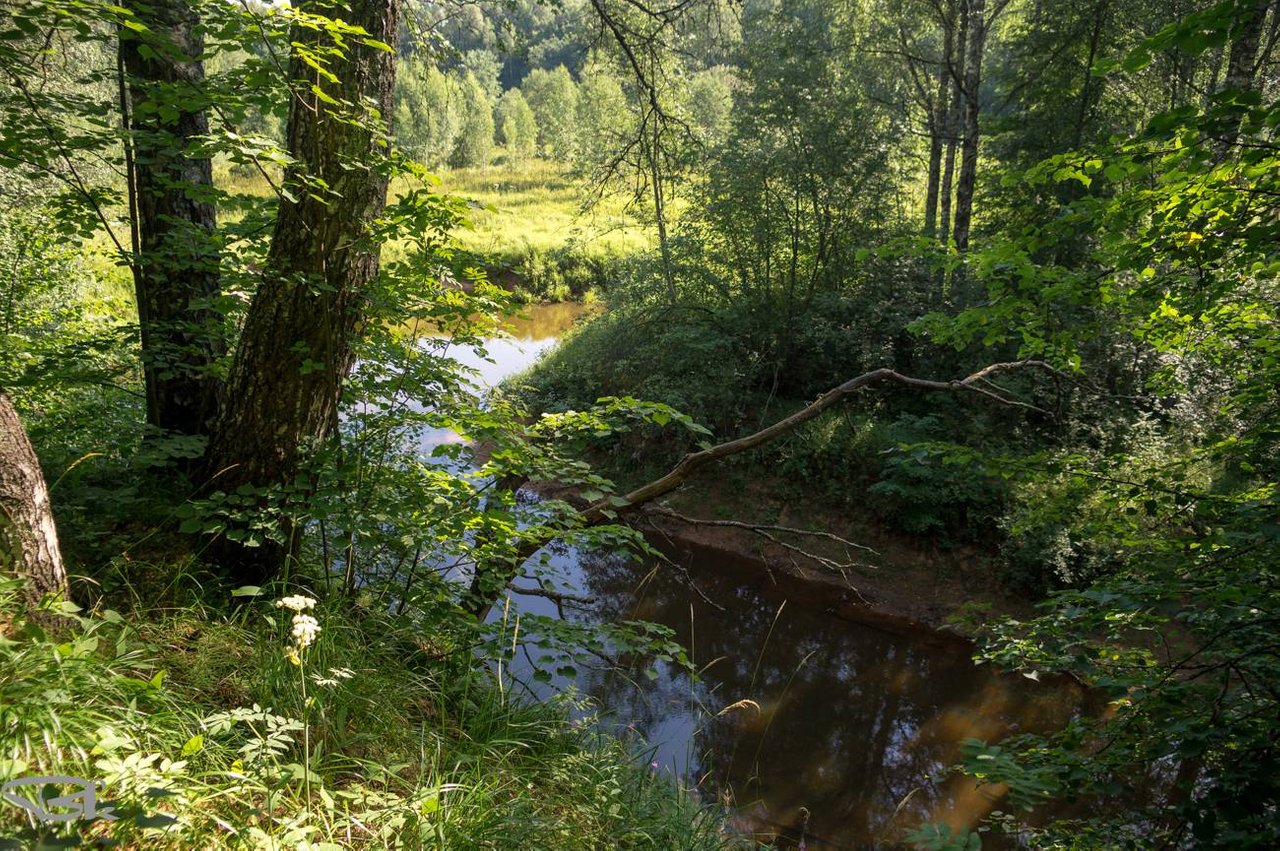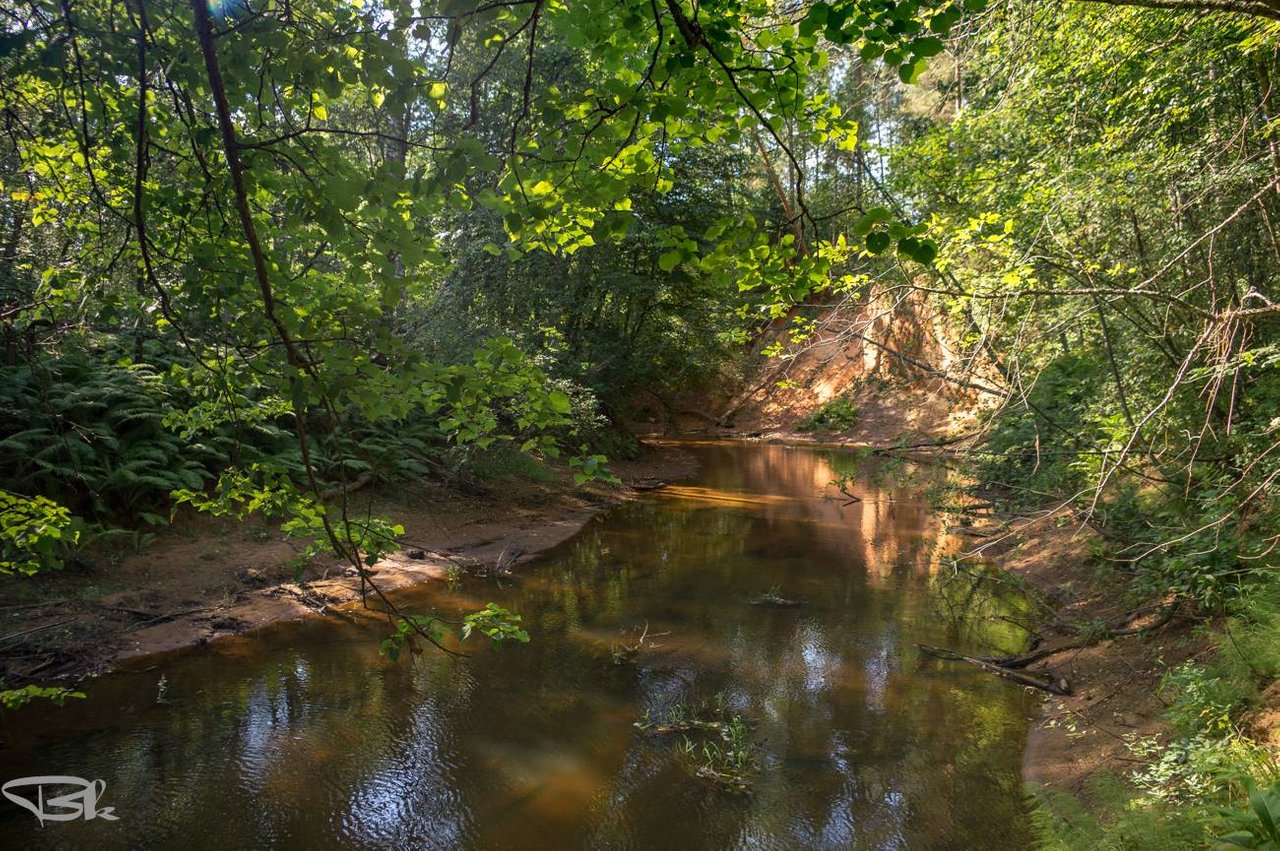 Вдалеке вы видите относительно низкий берег и пятно голого песка. В этом месте купаются некоторые люди, которые знают об этом уголке с пляжем. Но место, с которого я веду съёмку уже можно назвать диким. Здесь не ходит никто. Тут нет ягод или грибов. Густой кустарник мешает свободно двигаться. Берег достаточно крутой.Здесь легко оступиться и свалиться в реку.
In the distance you see a relatively low coast and a spot of bare sand. At this place, some people who know about this corner with the beach swim. But the place from which I am shooting can already be called wild. Nobody goes here. There are no berries or mushrooms. A dense shrub interferes with free movement. The shore is steep enough. It is easy to stumble and fall into the river.
---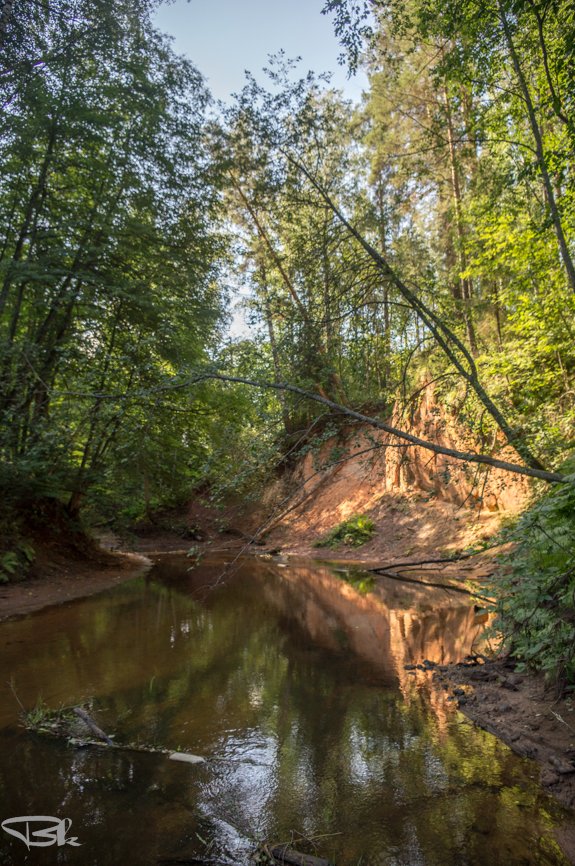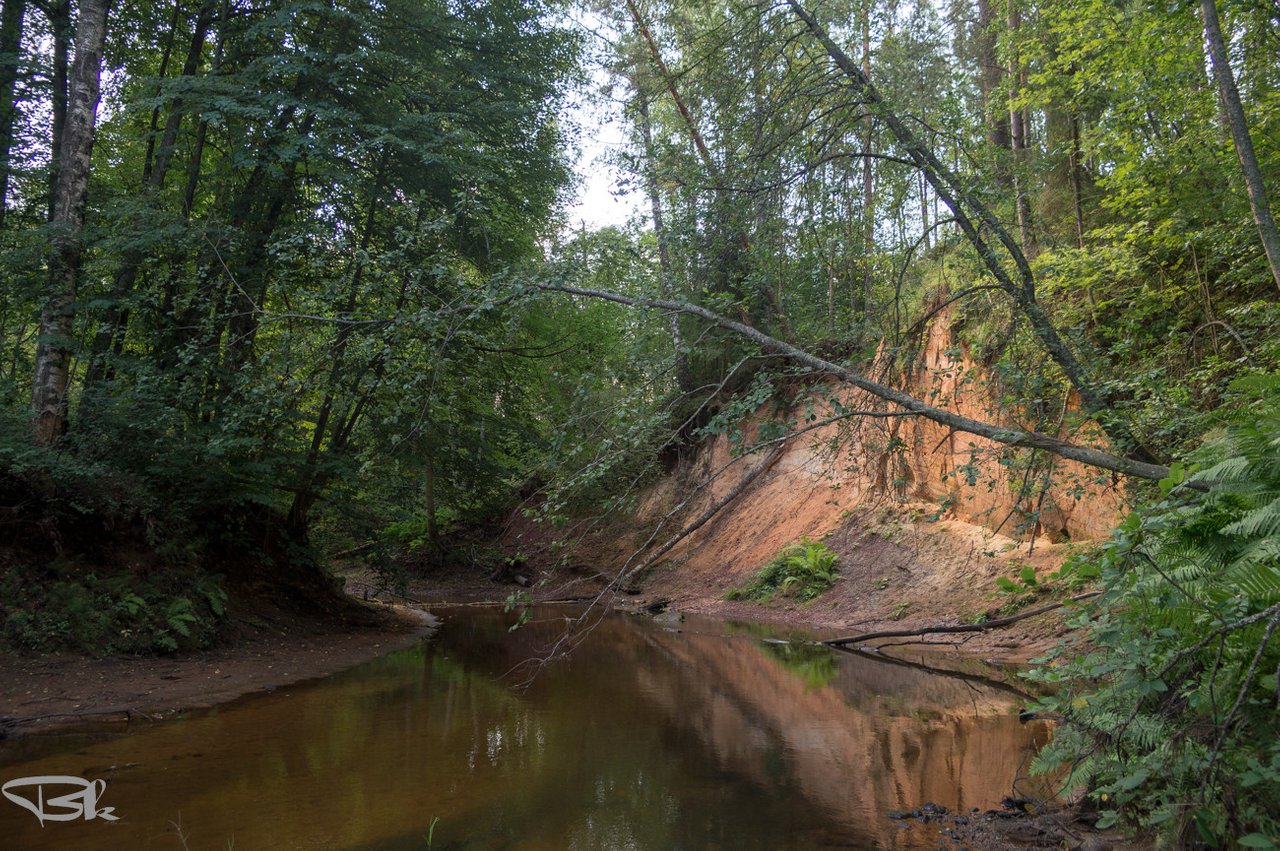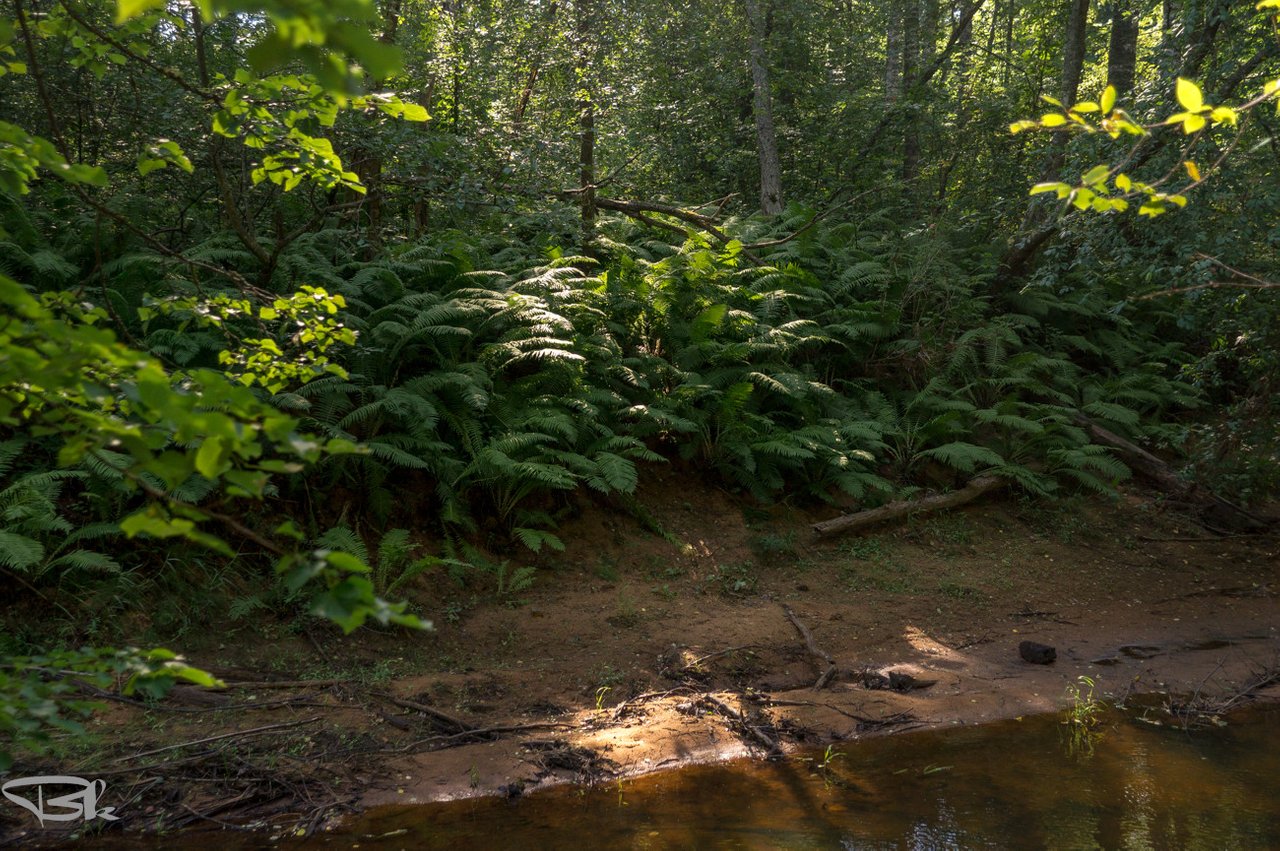 Краем берега здесь тоже идти не интересно. Глина сырая и скользкая. Зато хорошо прилипает к подошве. Можно было бы передвигаться по самому руслу. Река довольно мелкая. Но местами глубина выше колена
Edge of the coast here is also not interesting to go. The clay is moist and slippery. But it sticks well to the sole. One could move along the channel itself. The river is rather shallow. But in some places the depth is above the knee
---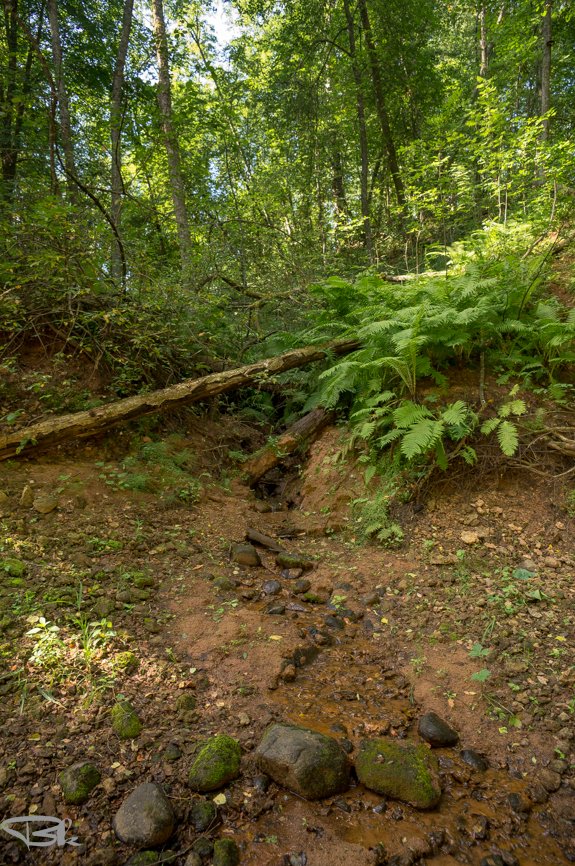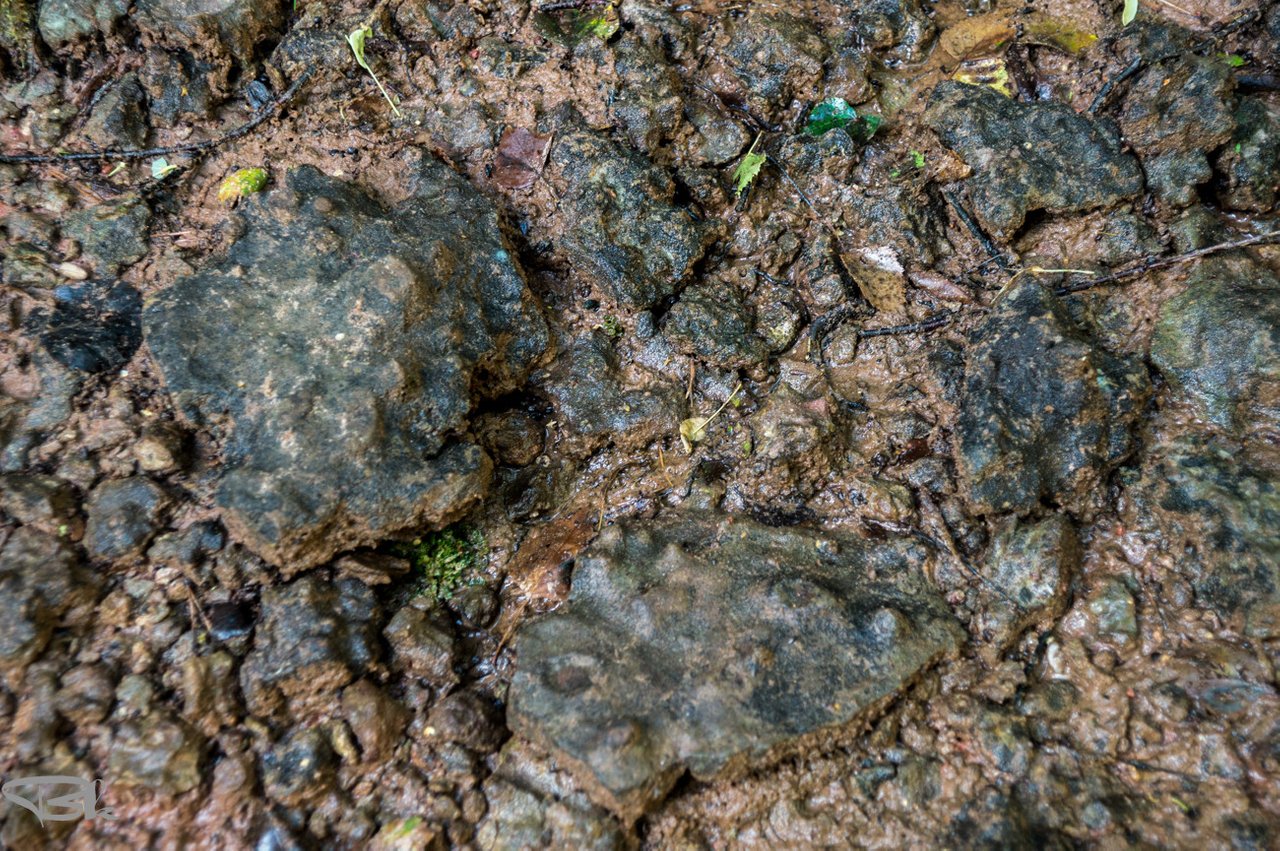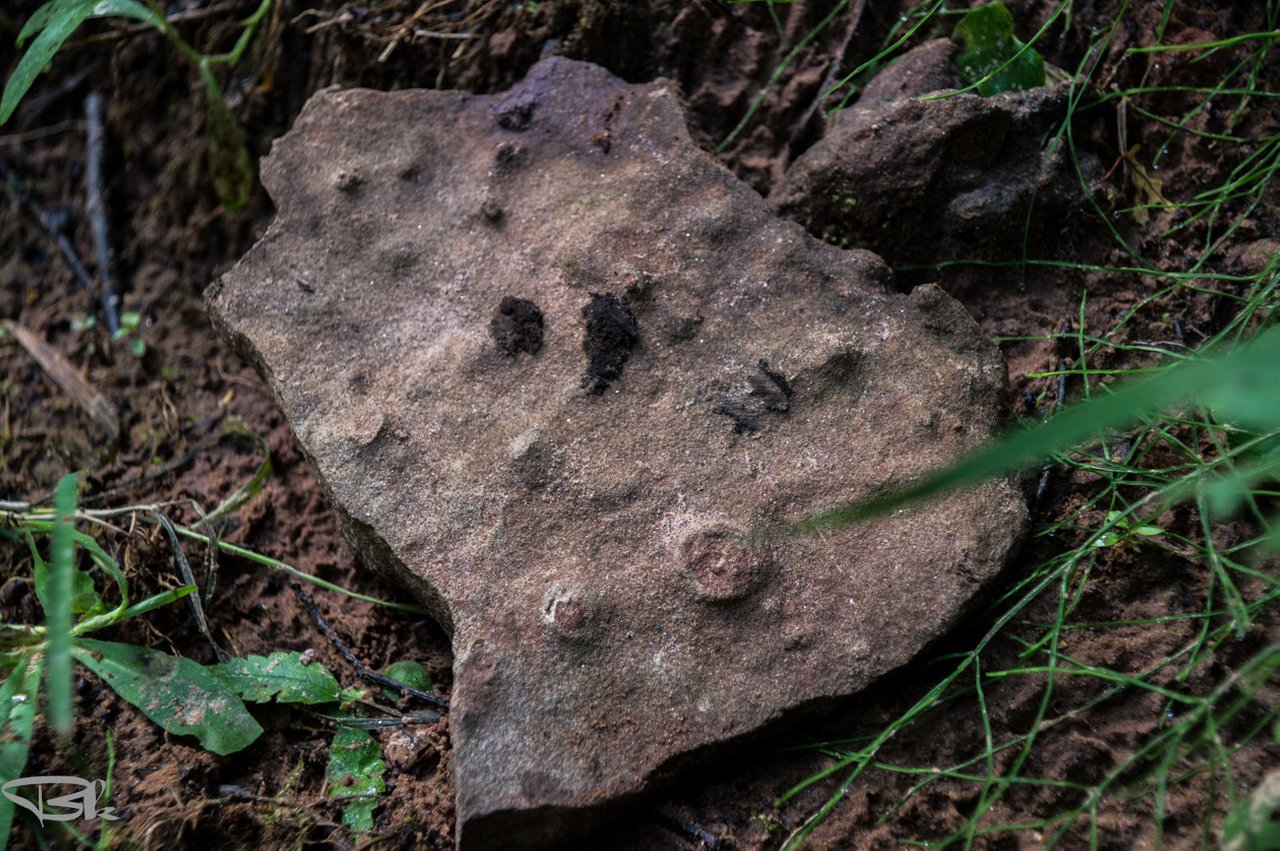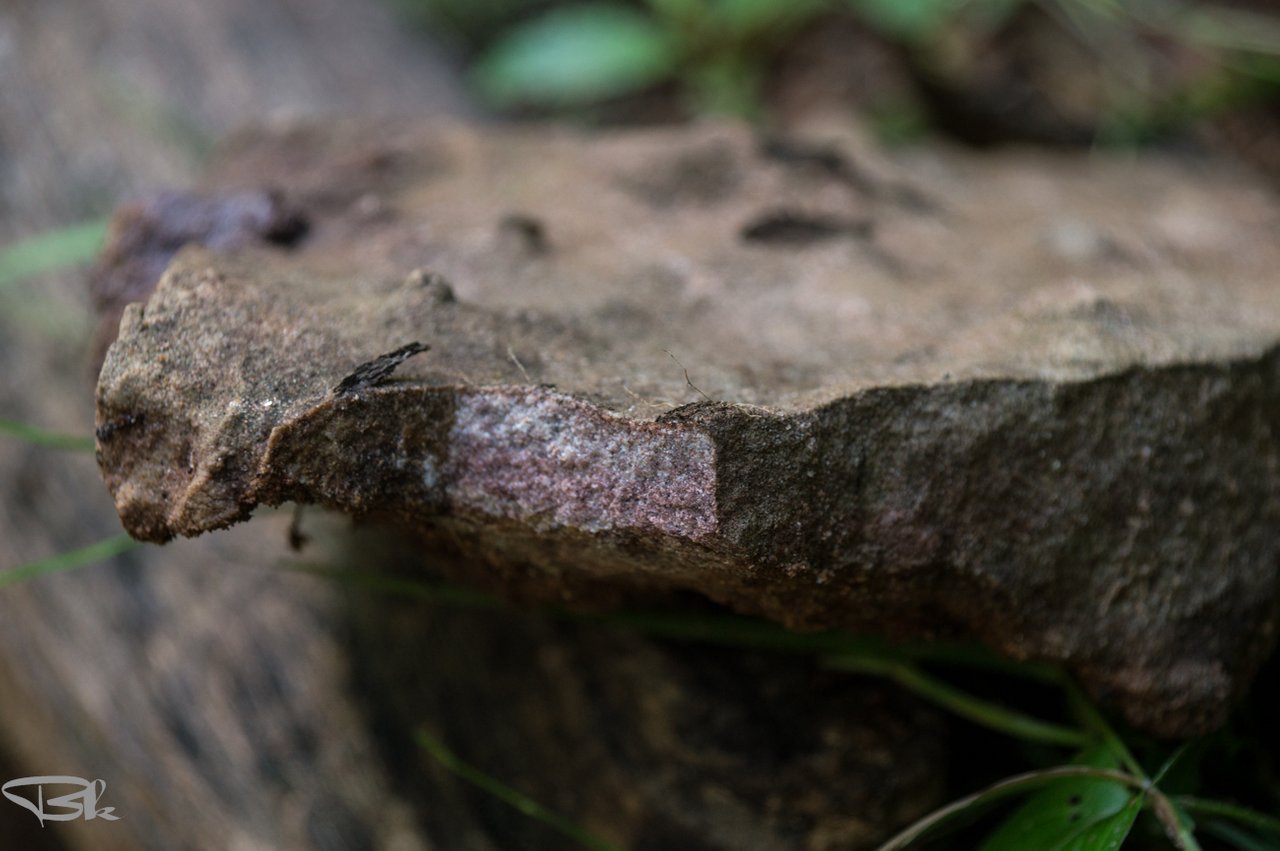 Много мелких ручейков и родников питают реку и берег водой. В глине я нашёл интересные каменистые образования. Такое впечатление, что эти куски запеклись от удара молнии или может быть взрыва. Тонкий край в некоторых местах можно отломить просто рукой. Но средняя часть твёрдая и не колется даже от удара. А эти круглые бородавки на поверхности уходят вглубь как стержни. Они похожи на трубки внутри камня.
Many small streams and springs feed the river and shore with water. In clay, I found interesting stony formations. It seems that these pieces were baked from a lightning strike or there could be an explosion. The thin edge in some places can be broken off simply by hand. But the middle part is solid and does not prick even from a blow. And these round warts on the surface go deep as rods. They look like tubes inside a stone.
---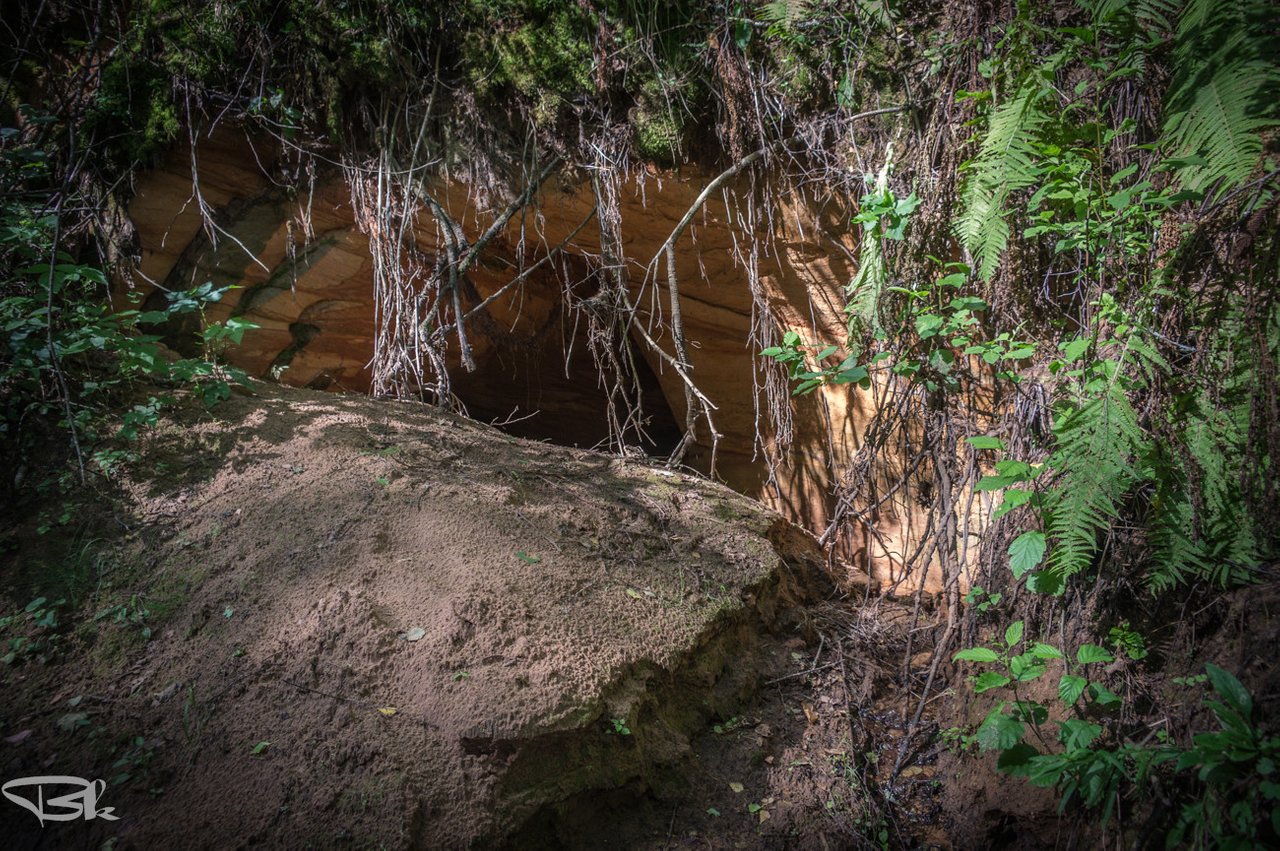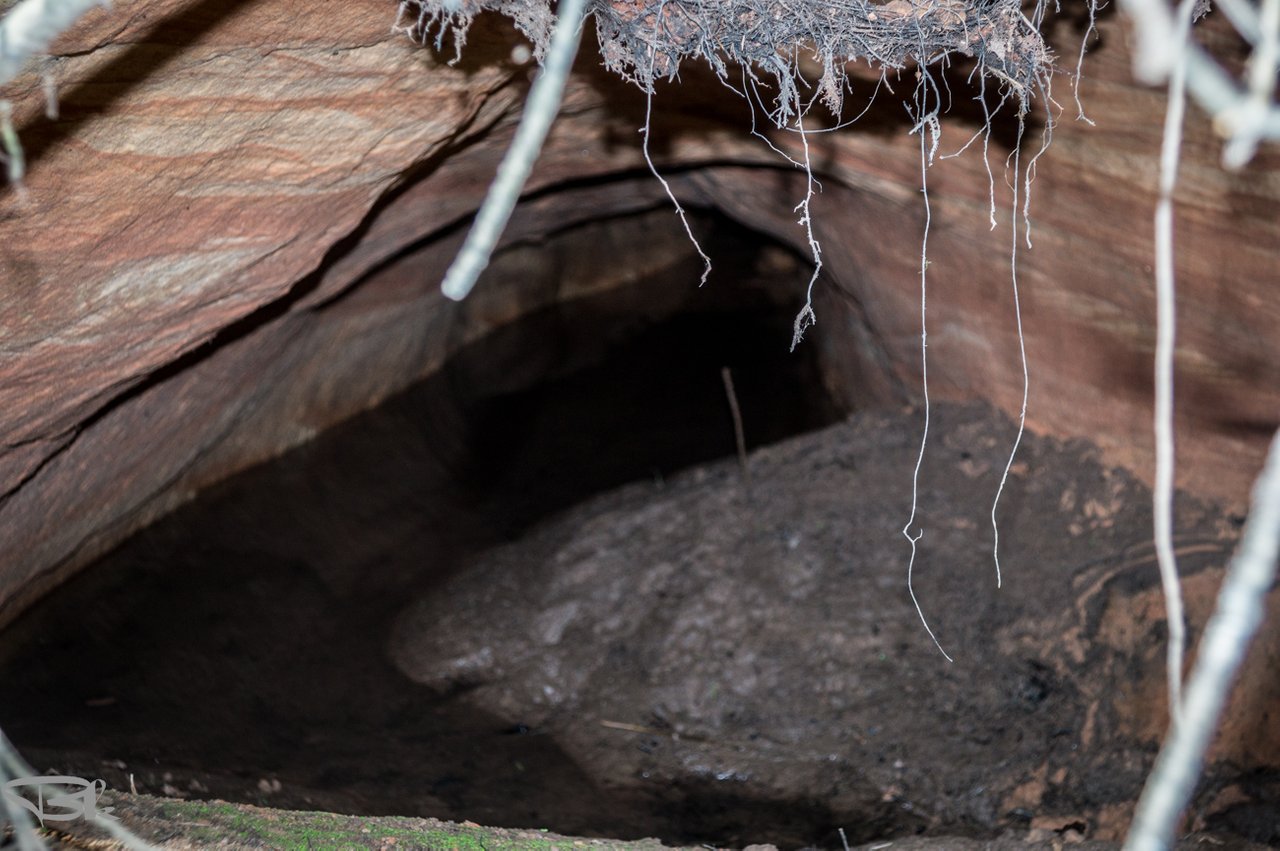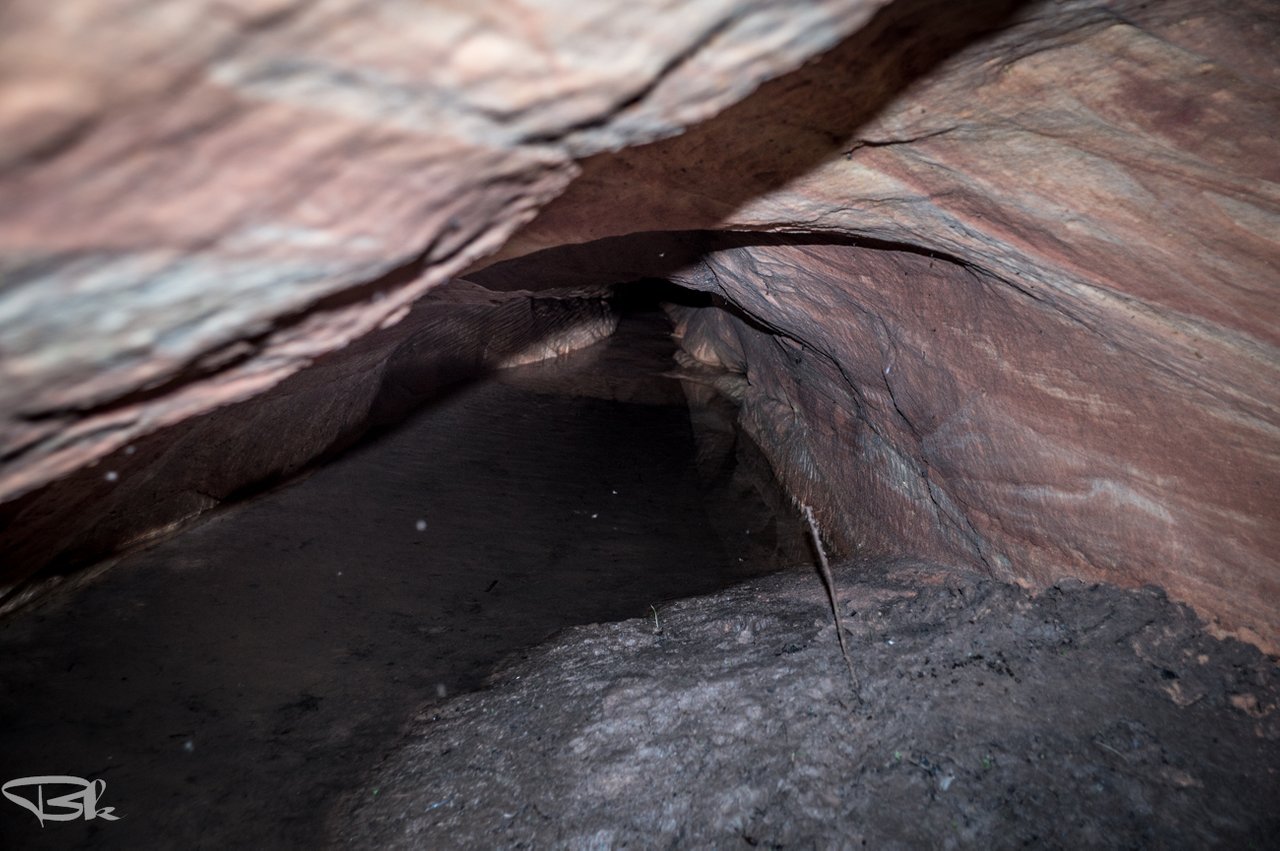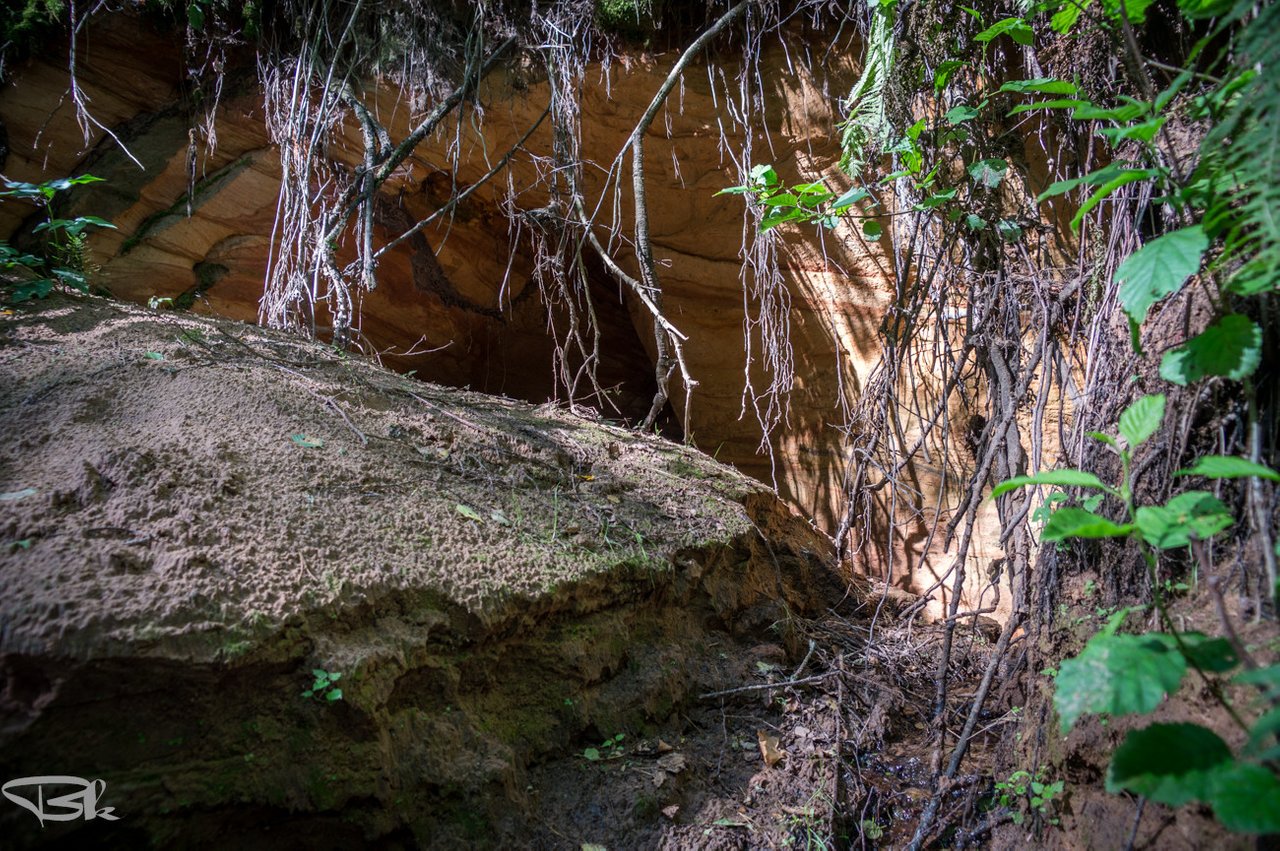 У края воды я обнаружил песчаную пещеру. Это могло быть логово зверя. Но не было ни одного следа ведущего внутрь. Только рядом на песке. Мне не удалось рассмотреть насколько глубока эта пещера. Тут нужен хотя бы фонарь.
At the water's edge I found a sand cave. It could be the den of the beast. But there was not a single trace leading inward. Only nearby in the sand. I was not able to consider how deep this cave is. Here you need at least a flashlight.
---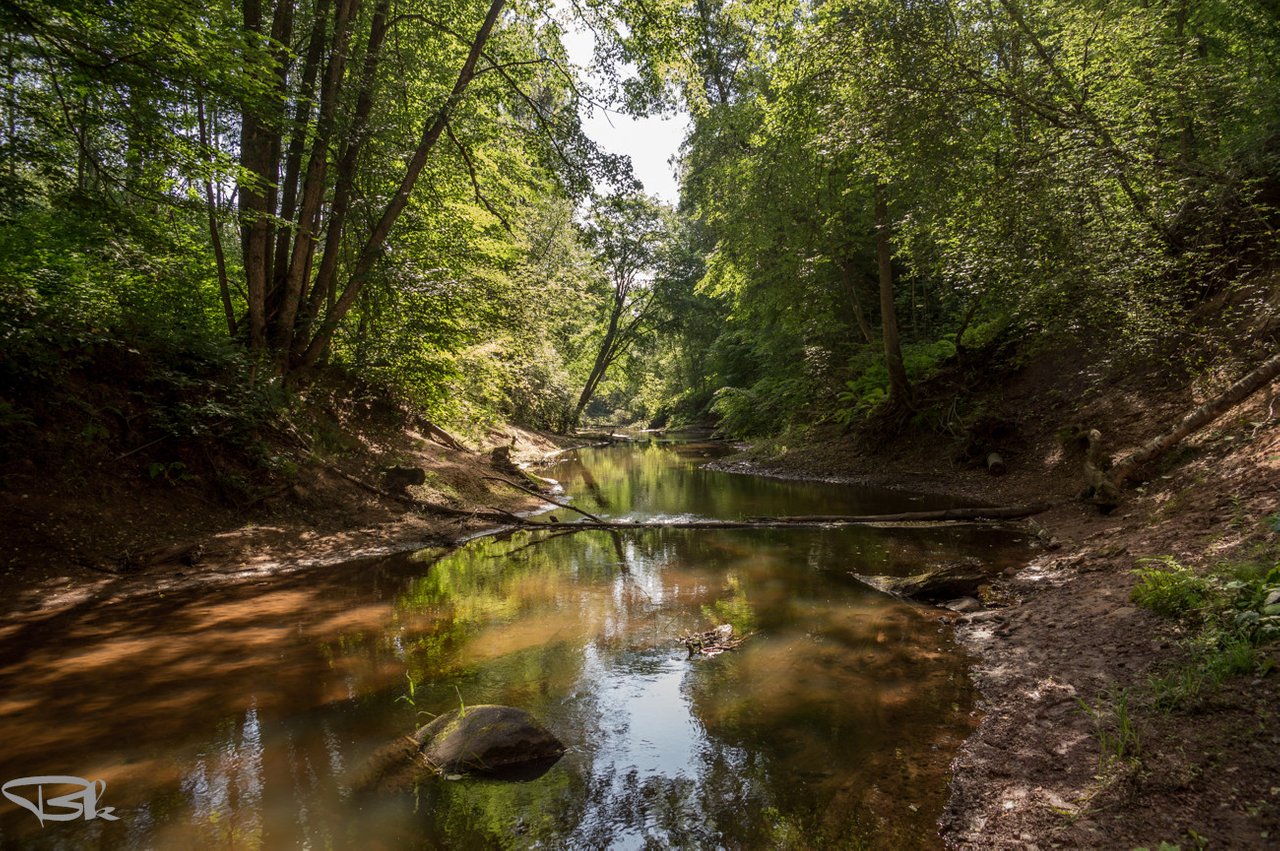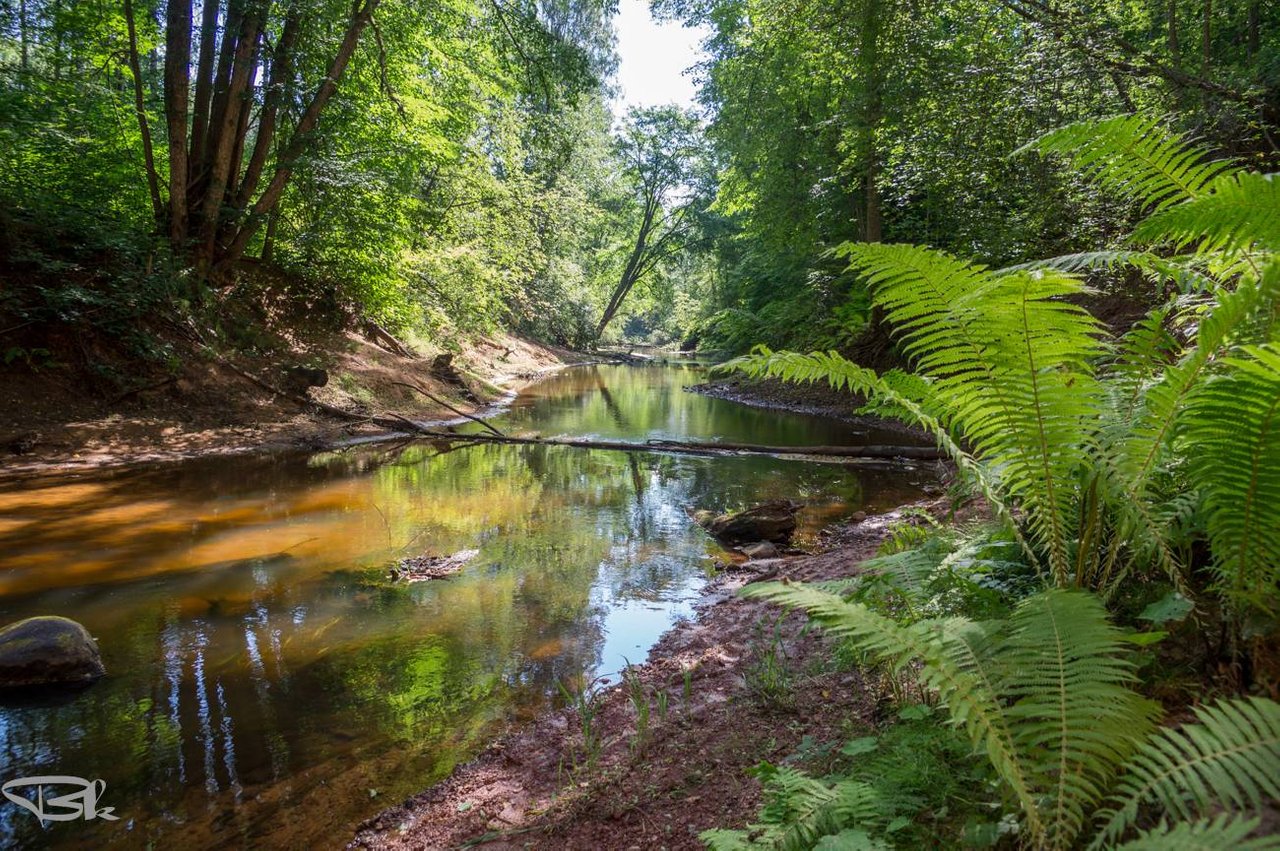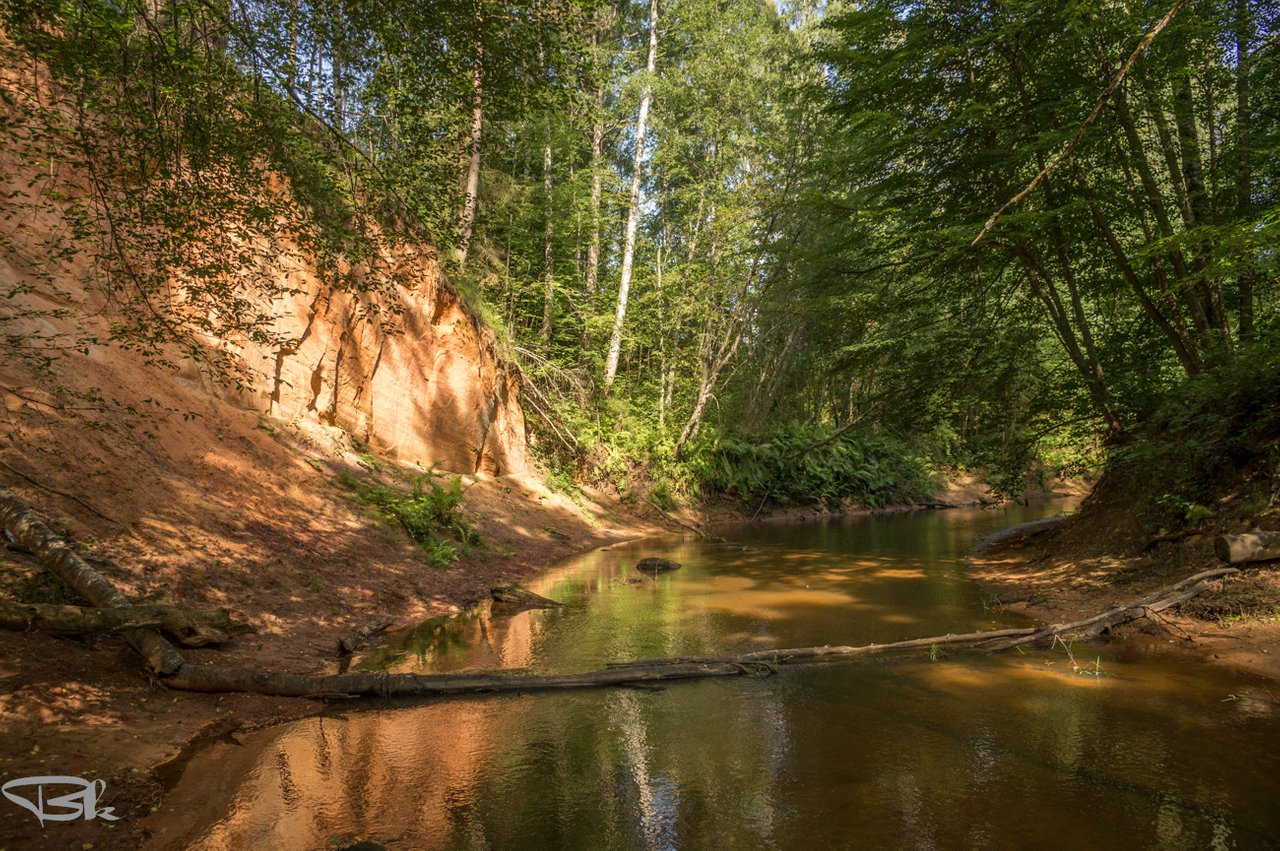 Когда выглядывало солнце, река преображалась. Берега начинали играть красками. Похоже, что русло реки довольно сильно может меняться. Некоторые крутые места осыпаются. Песок и глина попадают в воду. Во время весеннего половодья здесь бывает много воды. А ведь ещё движется лёд.
When the sun peeked out, the river was transformed. The shores began to play with colors. It seems that the river bed can change quite a lot. Some high places showered. Sand and clay fall into the water. There is a lot of water here during the spring flood. And the ice is moving.
---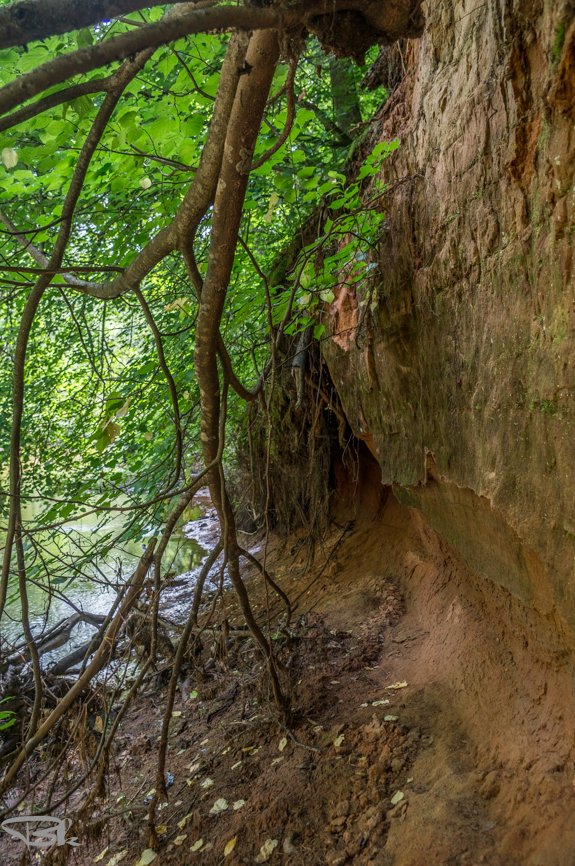 Думаю для начала прогулки достаточно впечатлений. Продолжение следует.
I think enough impressions to start the walk. To be continued.
---
---
Daily photo chronicle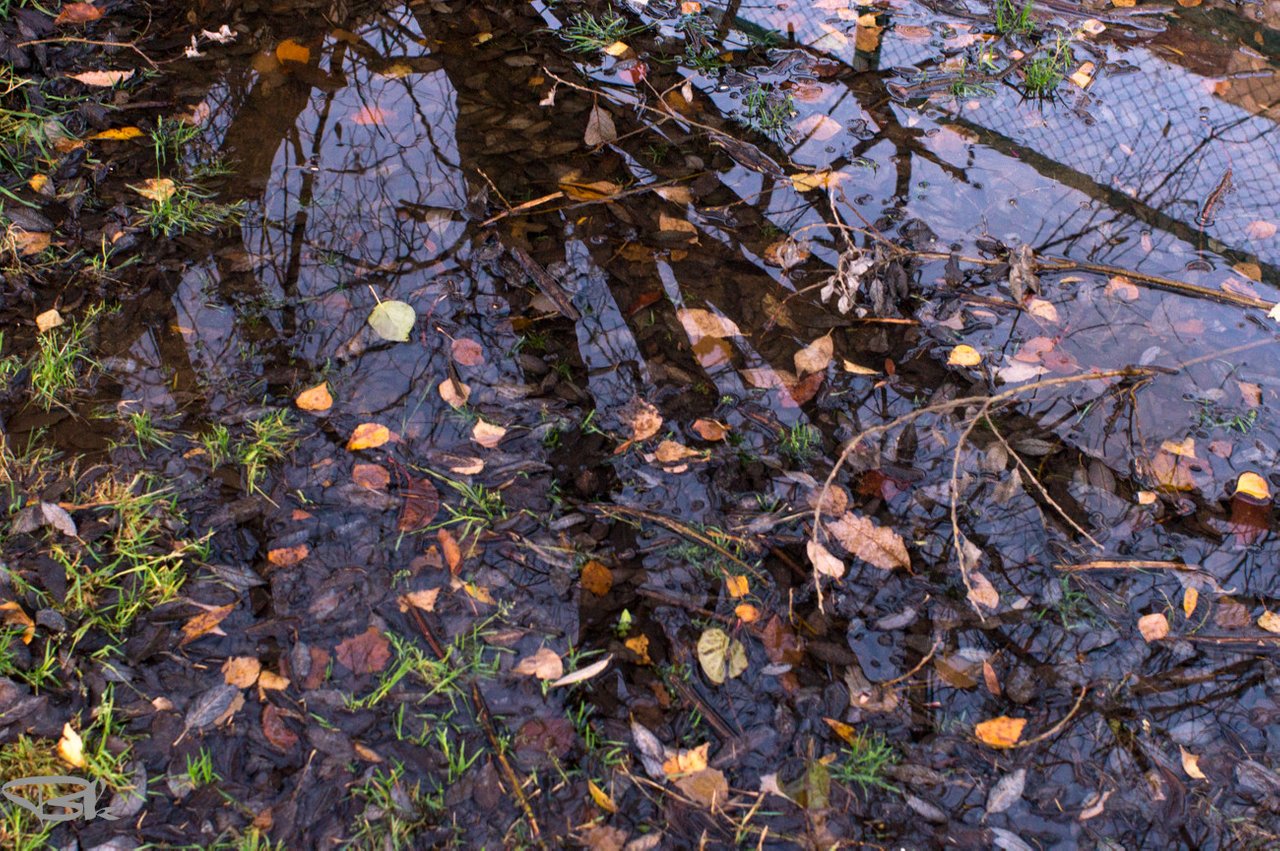 ...
---
---