The temple city of Konark is situated in the eastern state of Odisha (Formerly Orissa) at a distance of around 65 km from Bhubaneswar and 35 km from Puri. The city extends between longitude 86.08°E and latitude 19.53°N.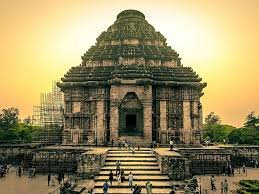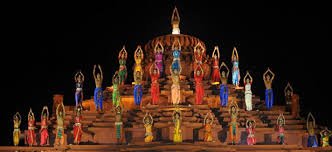 The temple was built by Raja Narasimhadeva to mark a military victory. Since the rulers used to worship the Sun, the temple was conceived as a chariot for Surya, the Sun God. The whole structure is in the form of a giant horse drawn chariot of the Sun. Together, the 24 wheels of the Chariot and the 7 horses drawing it symbolize the passage of time. The front of the main entrance has two giant stone lions crushing elephants. As you climb up the stairs, you'll see statues of horses on both side. All over the walls of this huge temple are beautiful carvings, sculptures and bas-reliefs (figures projecting from a plain background). Among them are thousands of images of gods, goddesses, men and women and scenes from life in the 13th century.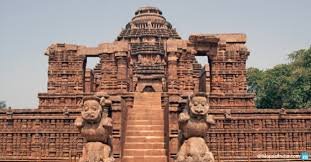 The massive structure of the temple, now in ruins, sits in solitary splendor surrounded by the drifting sands. The entire temple has been designed in the shape of a chariot carrying the Sun God across the heavens. The huge intricate wheels of the chariot, which are carved around the base of the temple, are the major attractions of the temple. The spokes of these wheelsserve as sundials, and the shadows formed by these can give the precise time of the day. The pyramidal roof of the temple, made of sandstone, soars over 30 m in height. Like the temples at Khajuraho, the Sun Temple at Konark is also covered with erotic sculptures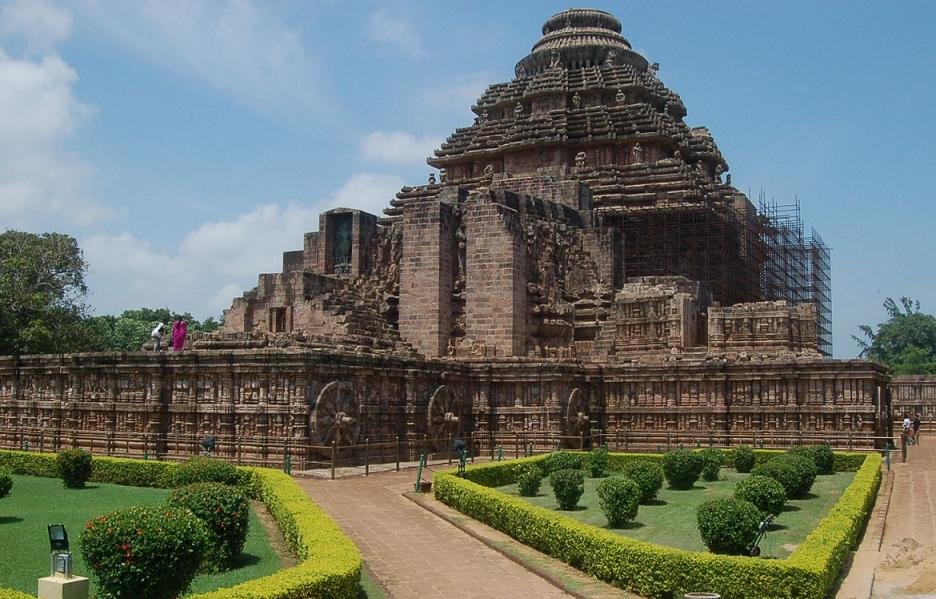 Originally nearer the coast (the sea has receded 3km), Konark was visible from far out at sea and known as the 'Black Pagoda' by sailors, in contrast to Puri's whitewashed Jagannath. The inland lighthouse near Chandrabhaga Beach is an odd testament to that fact.