In the first photo you can see Roe deer. I encountered them during a walk a few winters ago. I was surprised how calm they were, they just stayed there and stared at me for a long time, so I managed to get great pictures of these magnificent creatures.
In the last photo, a very unclean Great spotted woodpecker is hanging on a tree. I have no idea what had happened to it.
---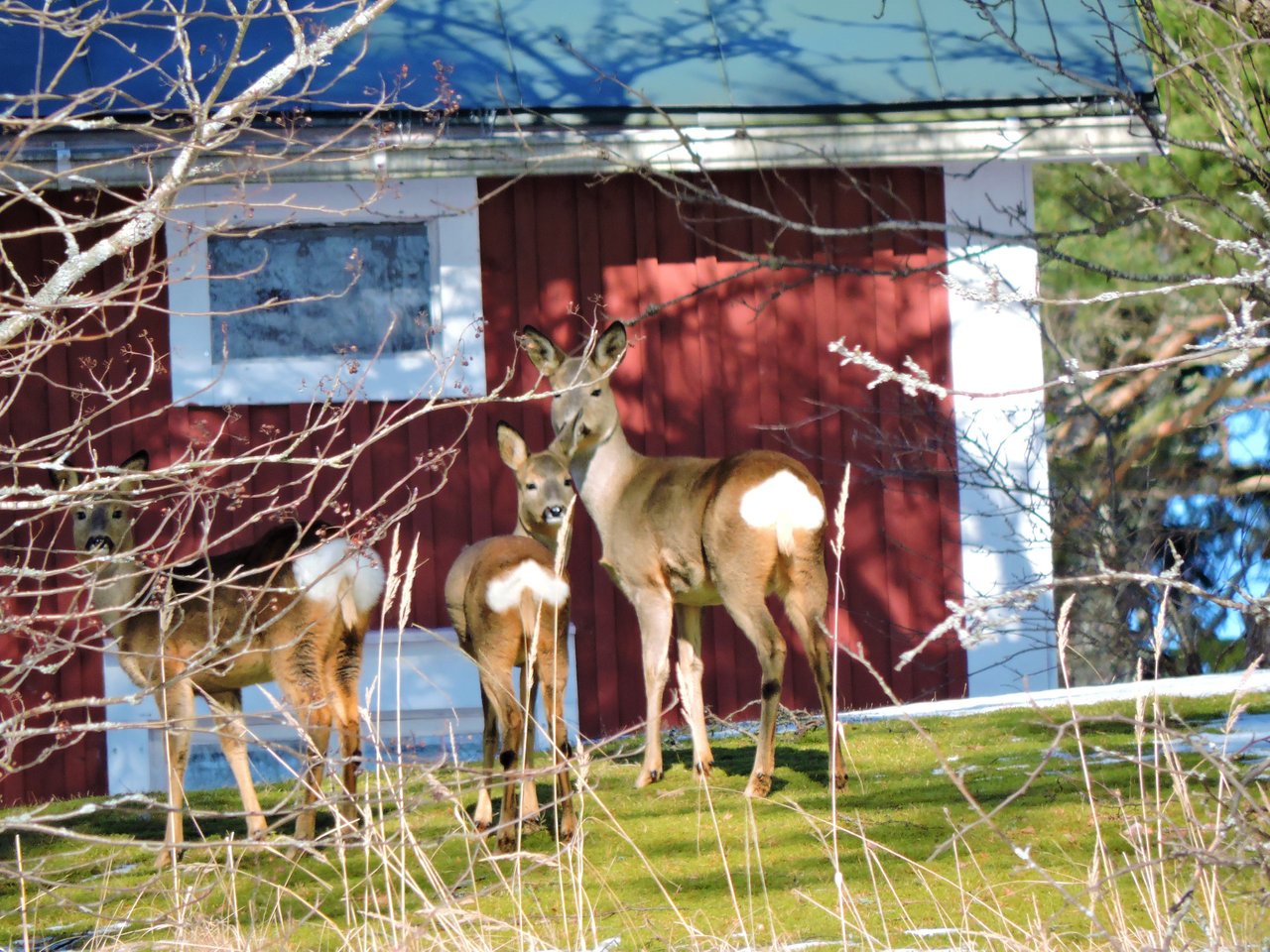 Roe deer, Capreolus capreolus.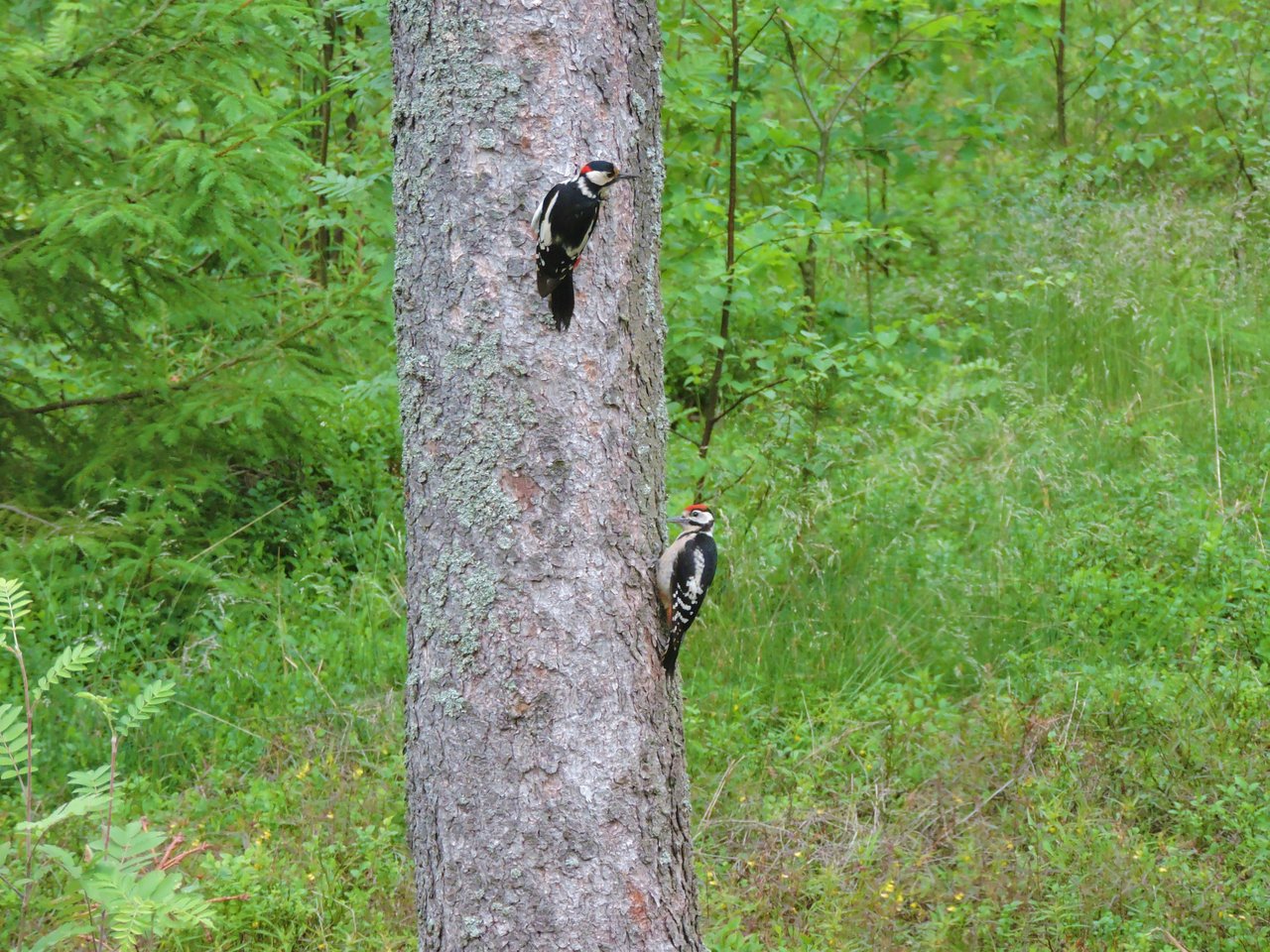 Great spotted woodpeckers, Dendrocopos major.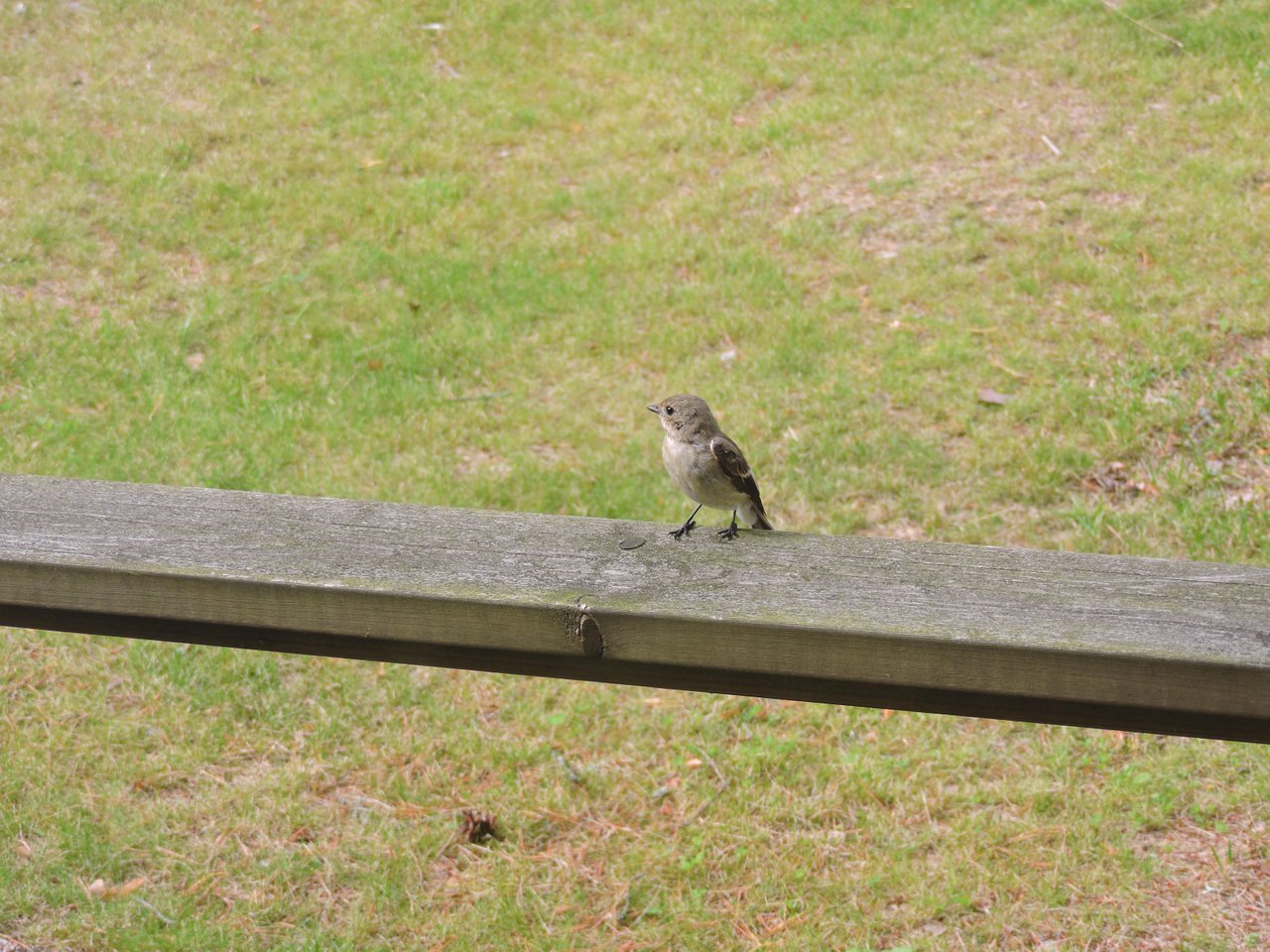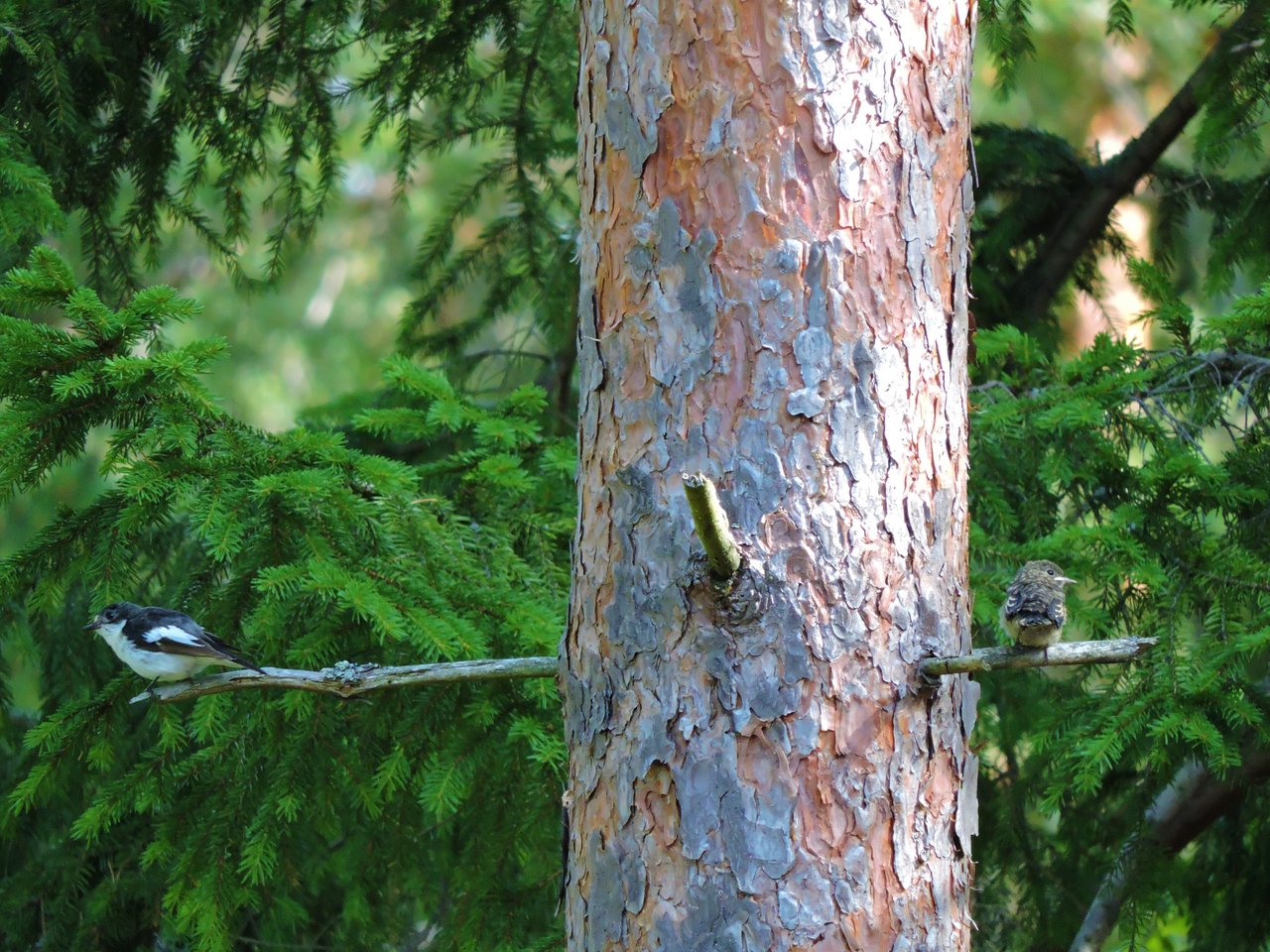 European pied flycatcher with baby bird, Ficedula hypoleuca.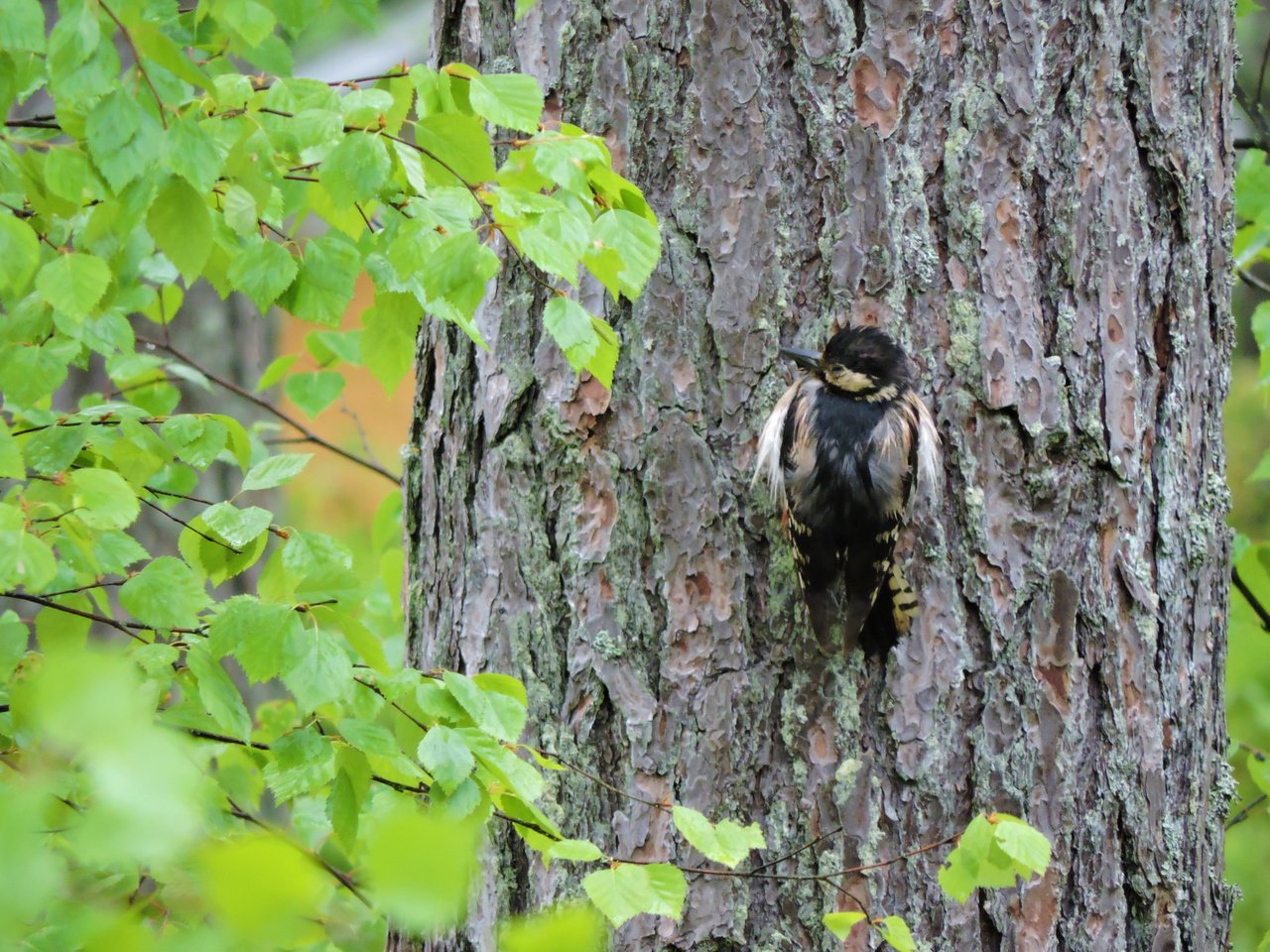 Unclean Great spotted woodpecker, Dendrocopos major.
---