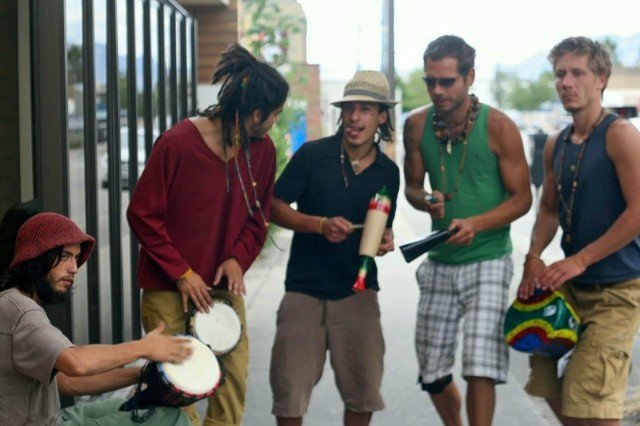 I must admit, life been a bit busy in the past few weeks…
Me and my better half Suzy, always been a bit crazy with doing way too many things simultaneously.
So on top of having an amazing new-born baby in our lives, we also embarked on some crazy projects with our business and currently building a new showroom for our hydroponic systems, that will basically be a Micro-Autonomous-Fully Automatic-Urban-Solar-Hydroponic-farm  (I am working on a separate post about that and hopefully will be able to publish it sooner then later)…so long story short, our life is quite hectic right now, but I guess deep inside that is exactly how we like it ;)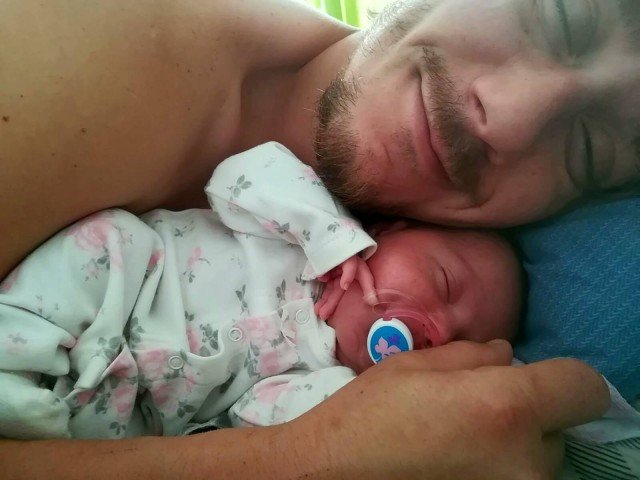 *Welcome to the World my Sweet Baby Gaia 💕💕💕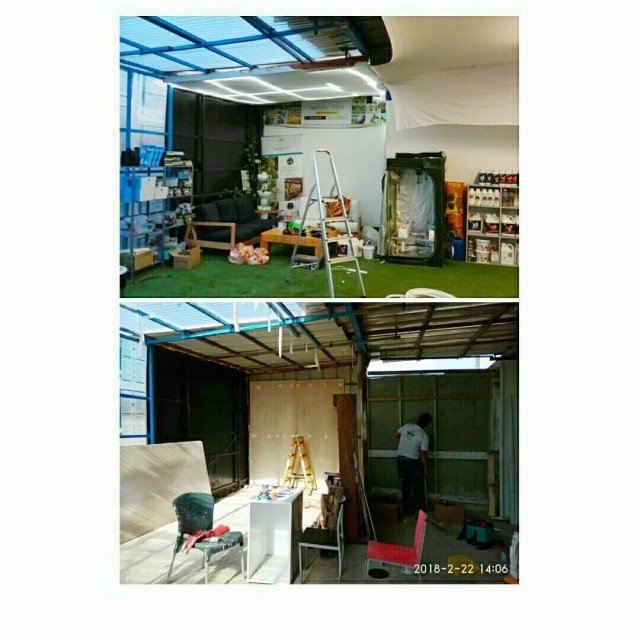 Before and After of the new place we are working on, it still have a lot of work to do, but I will share a post about it as soon as I can, its going to be an awesome project


But Due to the lack of time and way to many projects (both offline and online) that I am currently involved in, I don't have as much time as I would like to publish my stories on Steemit, but I promise to keep doing my best, as I really believe in the idea of this platform and enjoy sharing my own and reading others people awesome content.
So this post will be my submission to the daily photography contest by "World of Photography" - @photocontests3 on the subject of #streetphotography.
I have been arranging my photo library a few days ago and stumbled upon some photos taken a few years back while I was living with a Brazilian friend of mine, Thiago in Canada.
It was an awesome sunny day in the town of "Penticton" located in the amazing "Okanagan Valley" in British Columbia, Canada.
During our walk through the town, We randomly met with a group of fellow travelers that were visiting the valley for the summer to pick fruits and enjoy the amazing nature.
They all were from different countries across south America, but as often happens, they decided to group up and travel together.
As a funny coincidence (or perhaps not a coincidence at all), we all been caring around some kind of musical instrument, so after a short conversations, couple of shared aromatic cigarettes  , we all took them out and started a lively JAM session in the middle of the street.
There is no way that some photos will be able to pass the great time we had there, but at least it is something…so here is my #streetphotography memory of the day :):
*Forgive me for the lack of my photographic skills, I know there are not the best  *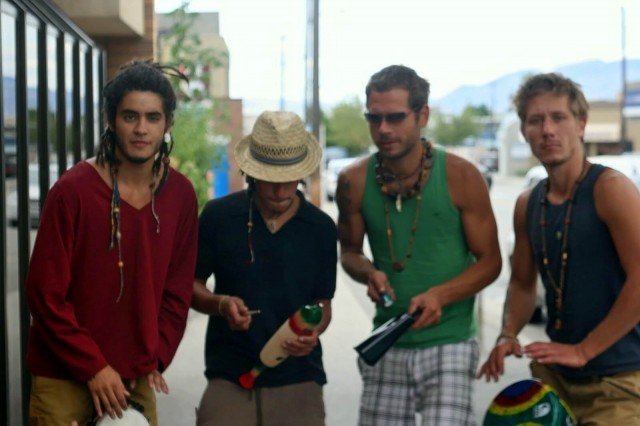 Friends from Brazil, Cuba, Columbia, Chile, Venezuela and me a Russian-Israeli crazy man ;)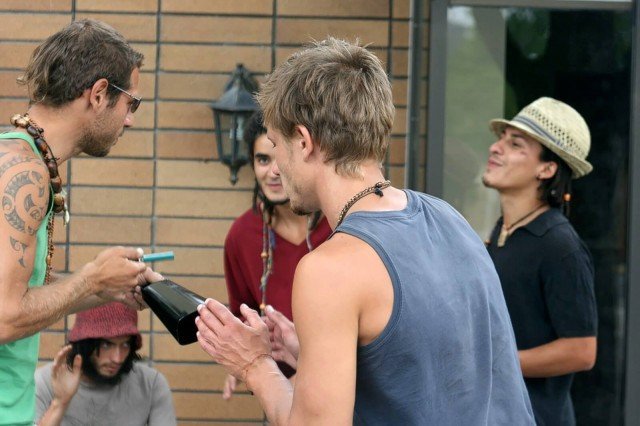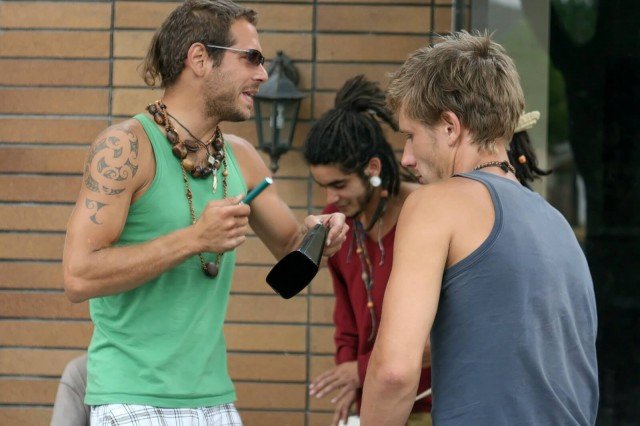 *We played music, danced...it was awesome.. *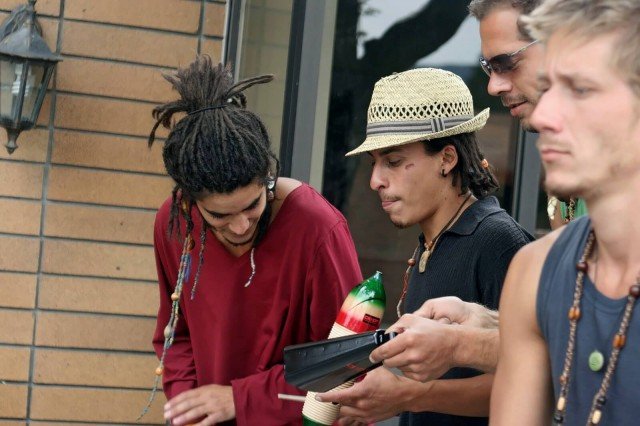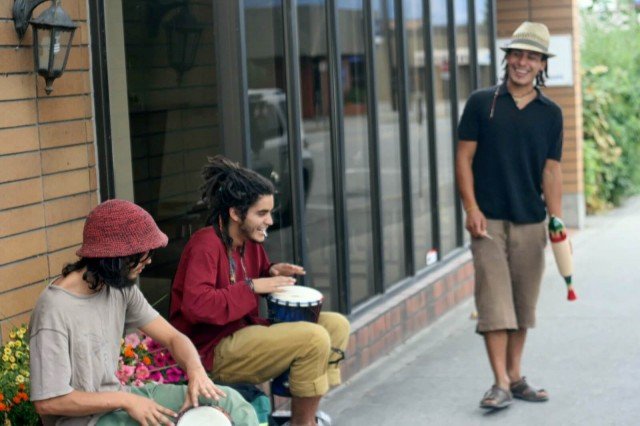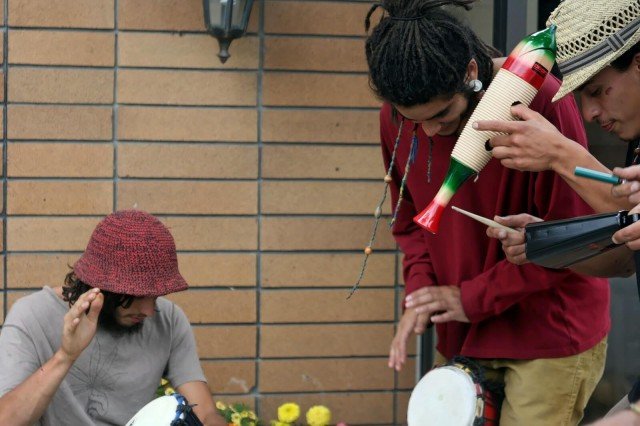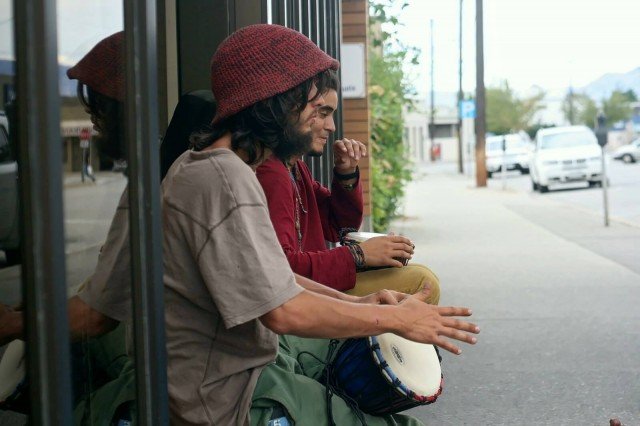 Thanks @photocontests3 for an awesome initiative, that gives us all the excuse to share our "photo lives" with the awesome people who are interested to see it :)
I hope you enjoyed the photos...
See you in my next post.
For more stories and photographs, make sure to check out my profile and if you like some of the stuff then perhaps consider UPVOTING, FOLLOWING and RESTEEMING.
" The real voyage of discovery consists not in seeking new landscapes, but in having new eyes."
~ Marcel Proust



Check out some of my latest posts:
Sustainability Curation Digest #3 🌸🍄🌹 by Carpedimus - MSP
An Afternoon Hike at the Stawamus Chief Provincial Park, Squamish Nation, BC, Canada 🦅🌈🌄
The Wild Life is dying - A story about the Unprecedented rate of Extinction 🌍🌎🌏
Hydroponics will Save the World twice 🍀🍀 : Muslim and Jewish children are learning how to Heal the World by Growing Food with Hydroponics 😍😍