... which is suprising, because it's really hot this time of year. It's 102*F today. I hope there's enough for them to eat. Our fountain out in the yard has become a watering hole for a lot of them.
A lot of deer in the hill-country aren't afraid of humans and live alongside them in the suburbs, which is why I can get close-ups like this...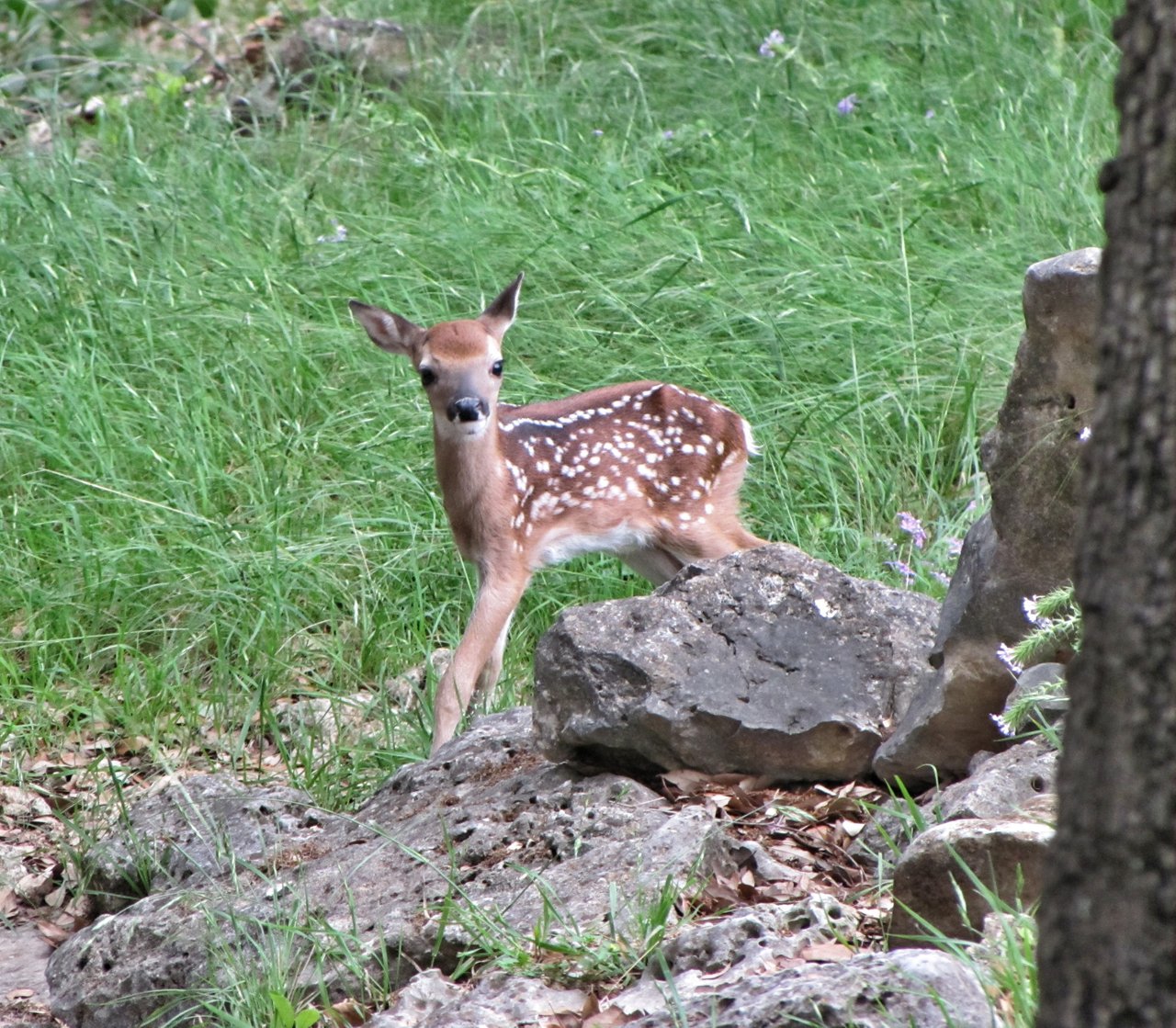 A group of them laying around, trying to stay cool in the shade...