Today I wanted to continue with my best of black & white photos. There are two photos I wanted to share with you. The first one was taken on a hike alongside the river Rio de la fuente del Barro. It's a dried plant on which a spider has woven its net. Because of the shape of the plant, the whole construction somewhat looks like a cage.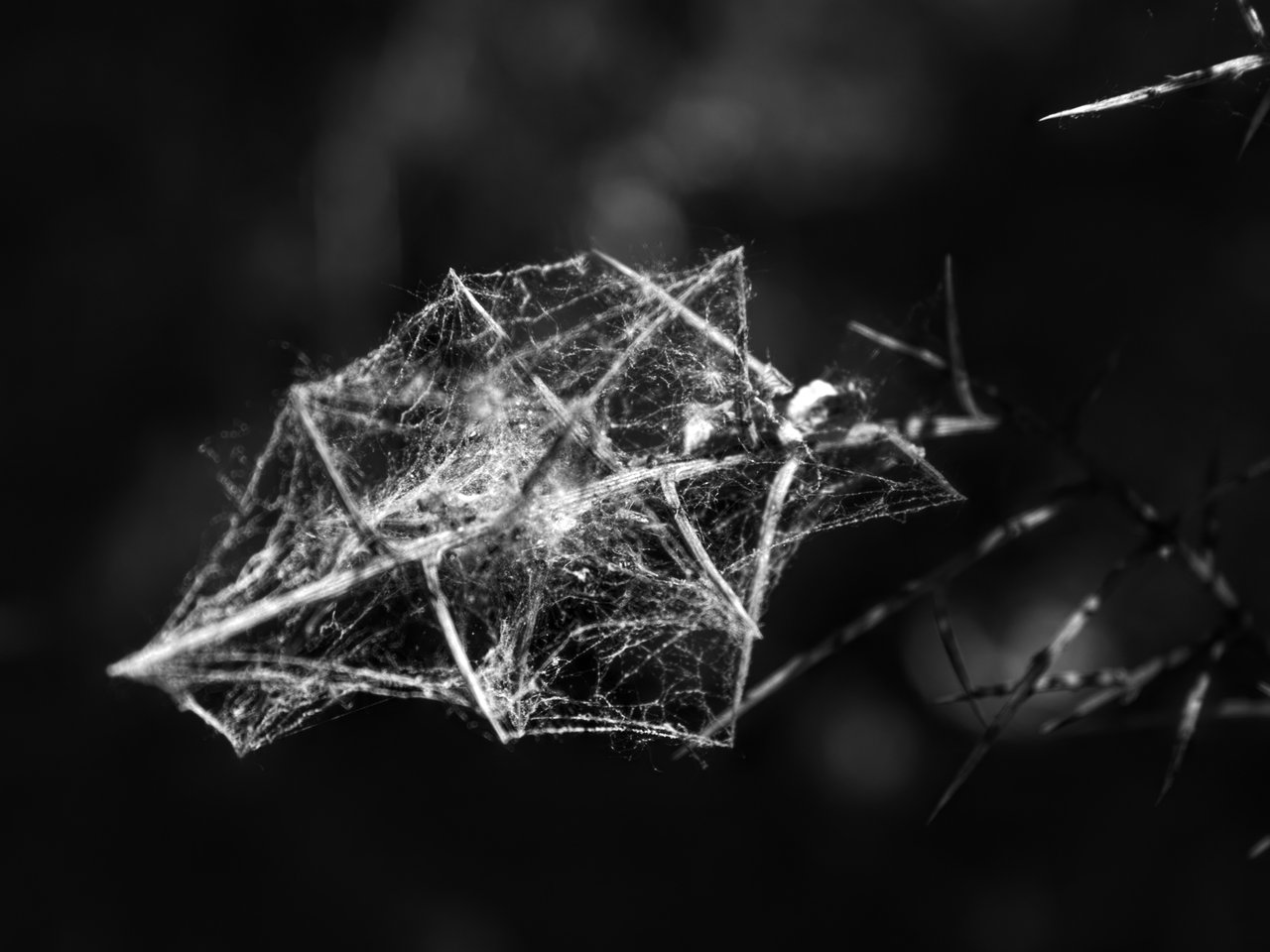 Canon EOS 50D | Canon EF-S 17-85mm f/4-5.6 IS USM | F5.6 | 1/125sec | ISO 100 | 85mm
---
The second one I like a lot just because of the fact that it shows a little detail of a sport I love a lot. It's bouldering, or climbing in general, where you often prepare yourself by taping your annular ligaments. Because the forces on the ligaments are usually pretty high, the support of the tape can prevent injuries which would take a lot of time to heal.
---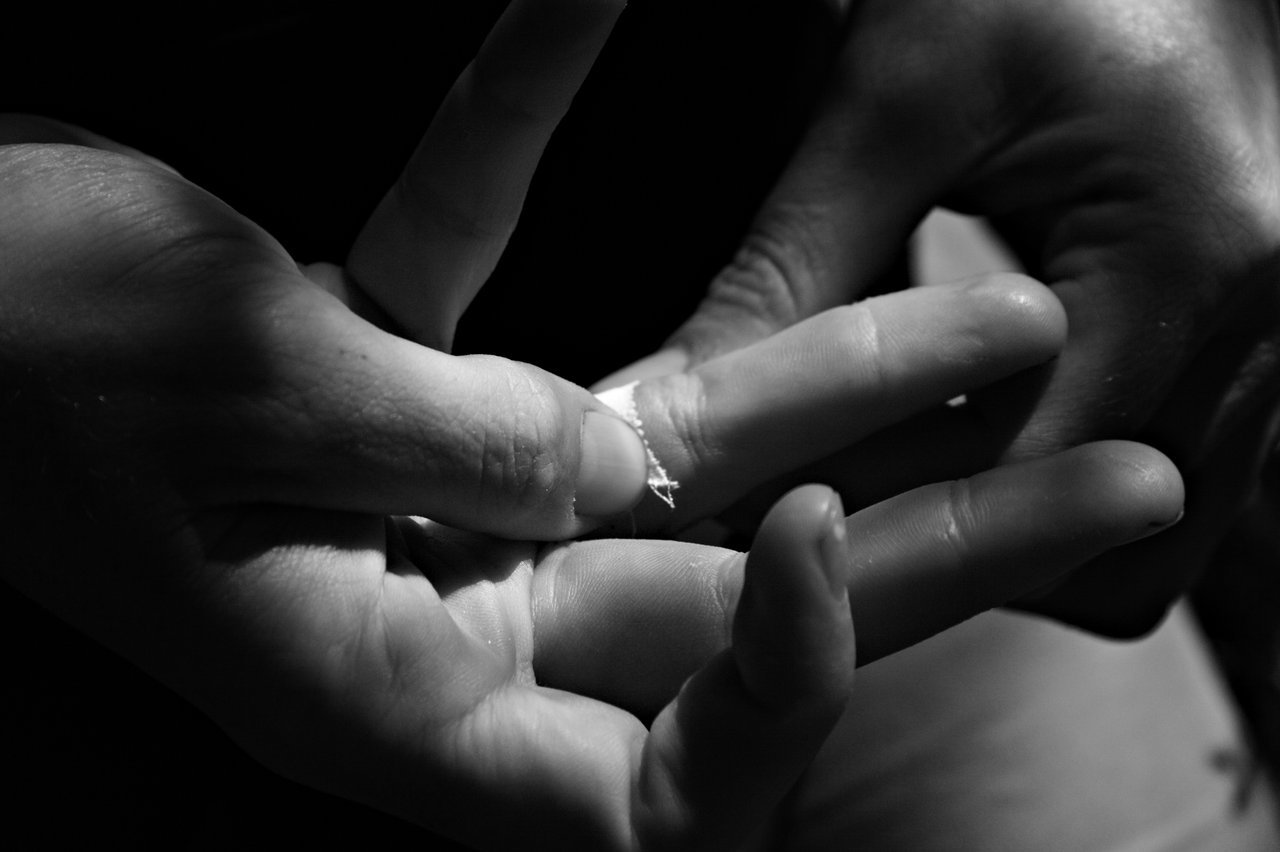 Canon EOS 50D | Canon EF-S 17-85mm f/4-5.6 IS USM | F5.6 | 1/1250sec | ISO 100 | 85mm
---
Hope you have a nice day!
Constantin