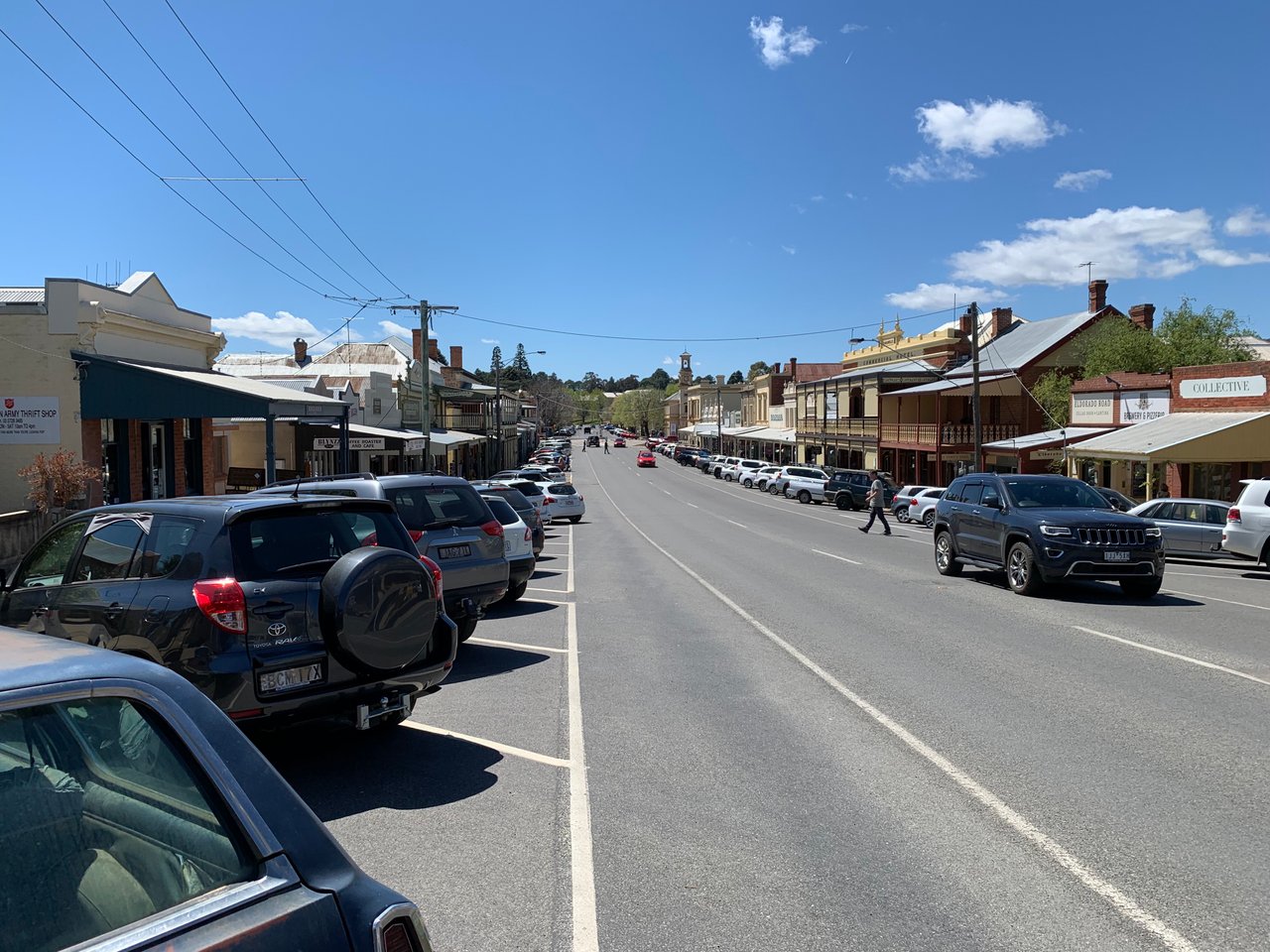 Beechworth is a small historic town in North East Victoria, about a 40 minute drive from my place. I've been on holidays this week and, last night, I told @leysa that we should do something different and go for a drive. We are not the type to go out too much because it's always an 'expedition' when we take our three girls @principal8, @octave4 and @flageolet2 outside the home.
@leysa and I have been to Beechworth many, many times but I think this is our first visit in about a couple of years! A bit sad really...since we live so close. There are so many other beautiful towns in the area such as Wangaratta, Yakandandah and Chiltern. Let me just say that the weather was absolutely beautiful! The temperature was just right for me and the heat from the sun just took the edge off the cool wind.
No visit to Beechworth is a visit without taking a snap of the Post Office. It's actually now the former post office as Australia Post vacated the building and moved a bit further down the road. A shame, really, because it's such a prominent position within the town centre. Perhaps the rent was exorbitantly high?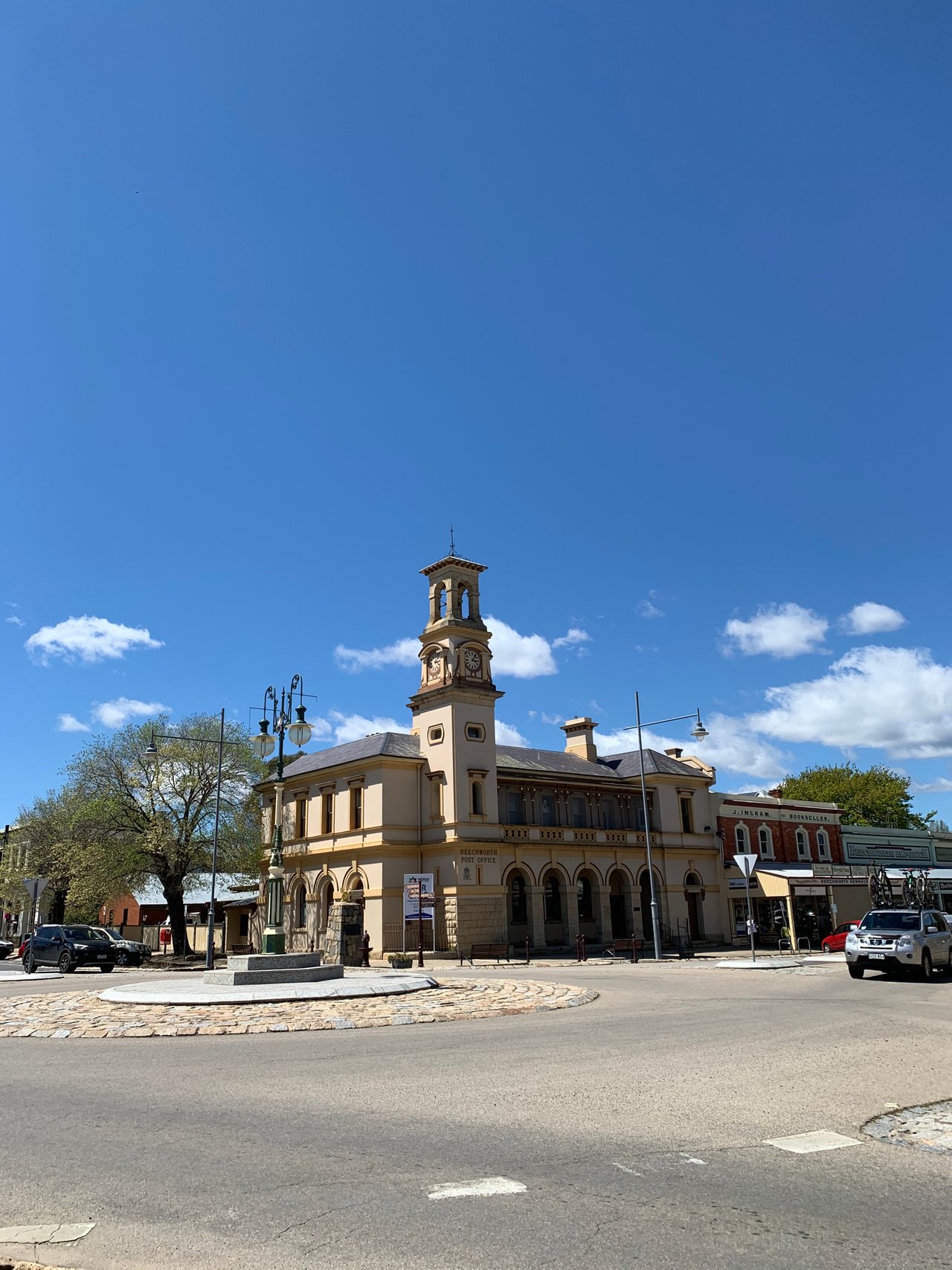 The main purpose of today's trip was, of course, to take the three girls to the Beechworth Sweet Co. aka "lolly/candy shop". We only told the kids this morning we were going to the lolly and ice cream shop and they went crazy in excitement! They couldn't get their shoes on fast enough and were waiting outside the garage door even before we were ready. Our first stop when we arrived had to be the lolly shop! Here's the tribe walking towards the store. I was on pram duty (with coffee and phone in hand). And yes, we had chinese for lunch...it's my favourite cuisine. @leysa was kind of annoyed that we came all the way to this historic town and we still managed to get chinese food... If you read up on Beechworth's history, you'll actually learn that there were Chinese goldminers in the region.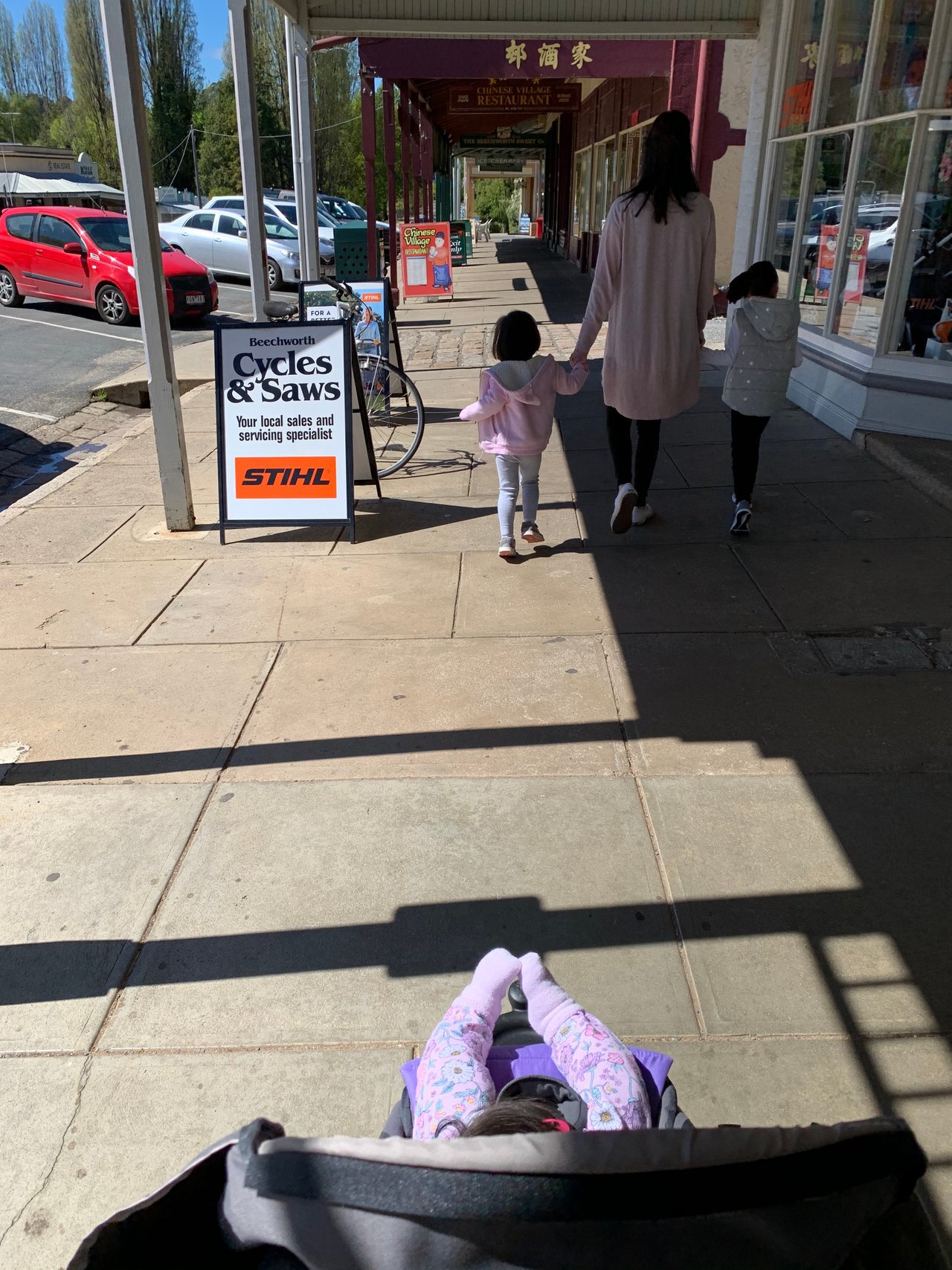 As we entered the Beechworth Sweet Co., you are overwhelmed with wall-to-wall confectionary and chocolate. Every nook and cranny was filled with some delightful, sugar infested piece of joy. The girls shrieked in excitement—it brought me so much joy to see them so happy. They grabbed little plastic baskets and started filling them with any sugary goodness they could get their hands on. @leysa had a fun time sorting them out and returning the overflow.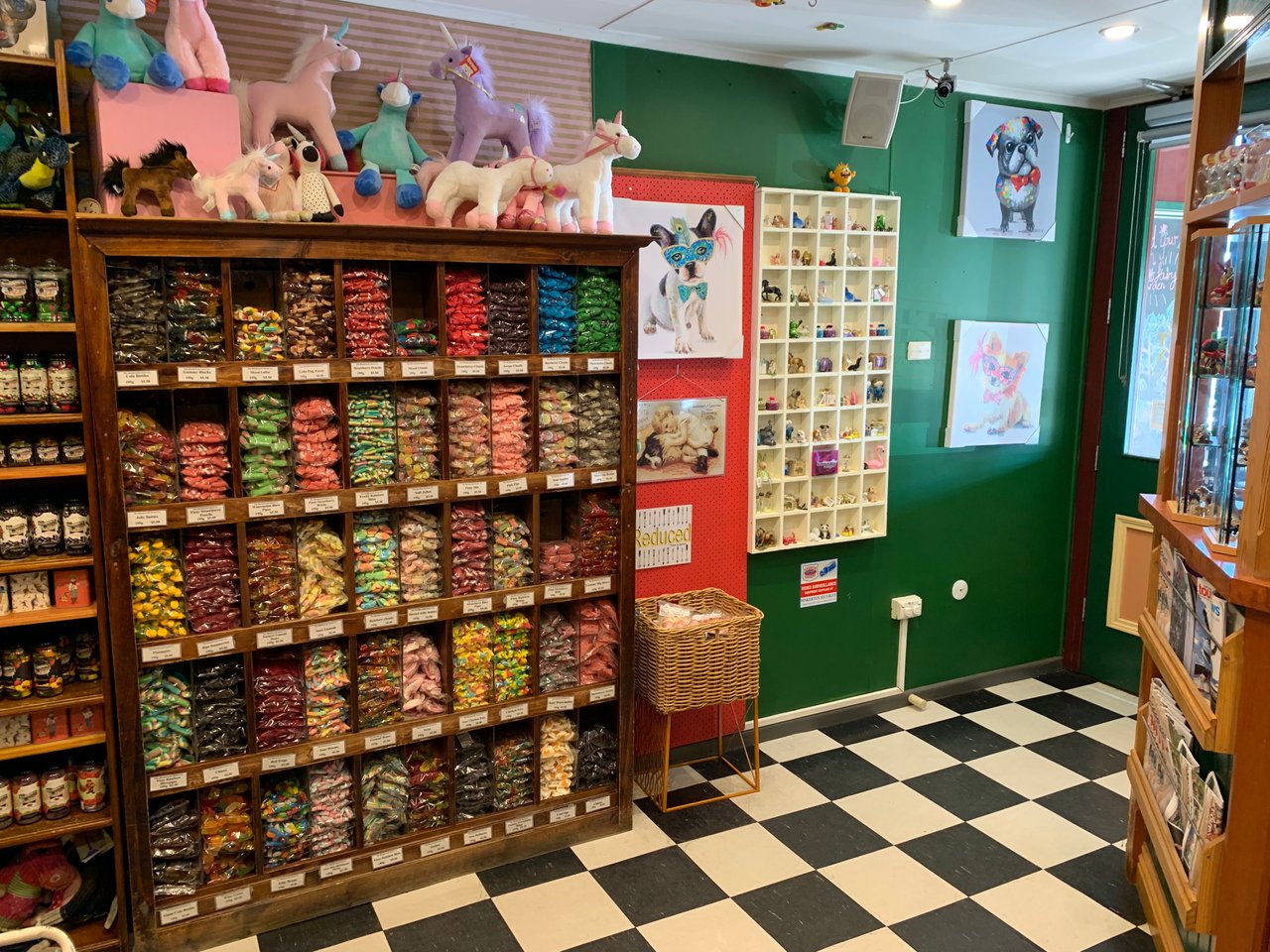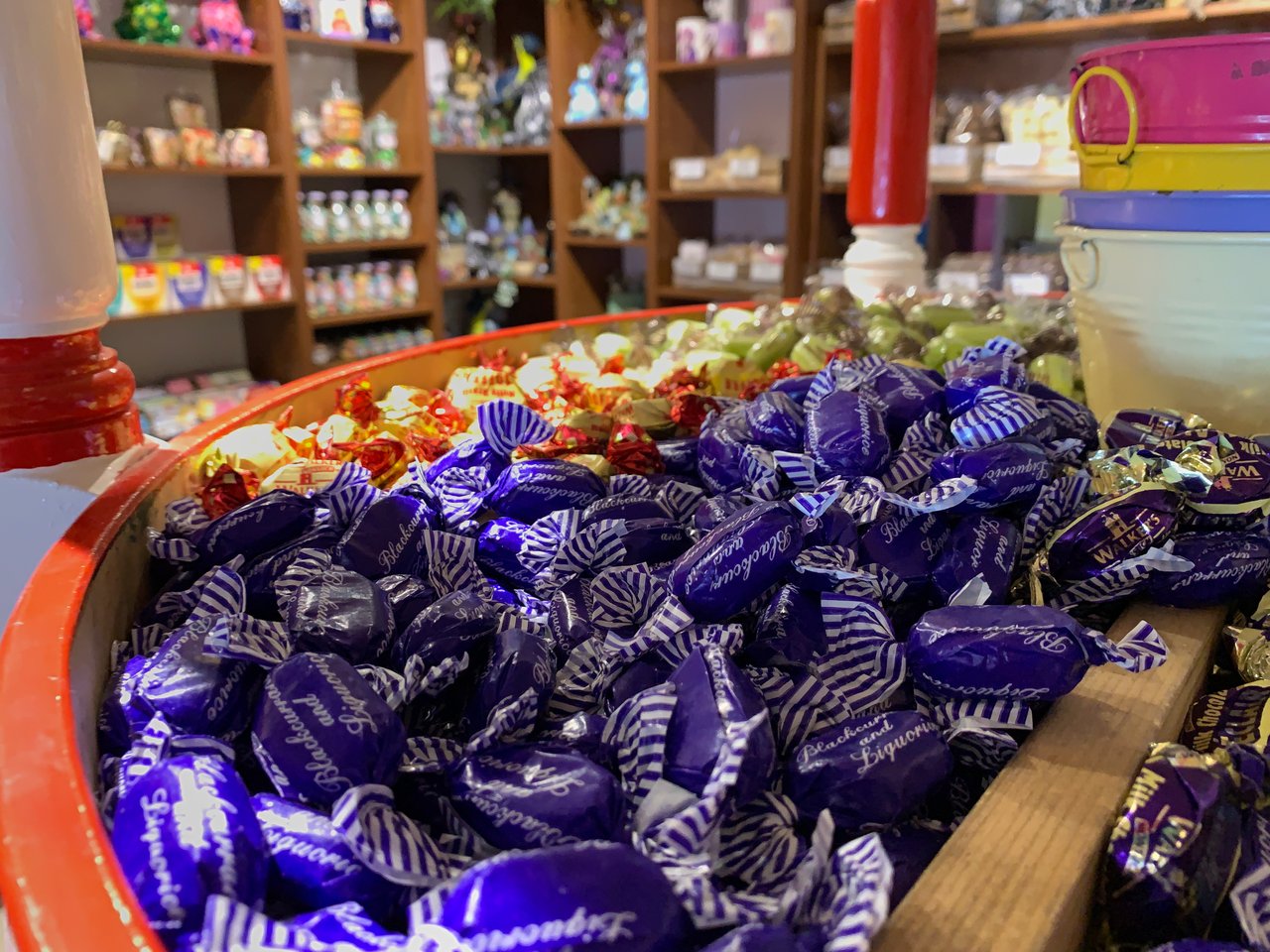 The photo below is the look of a broken man, coming to terms with spending ~$70.00 AUD on chocolate and lollies (haha!). Seriously though, you could probably get the same items for much cheaper at a supermarket but I guess you are paying for "the experience" here. I'm just kidding, it was well worth it seeing my kids (and @leysa) so happy.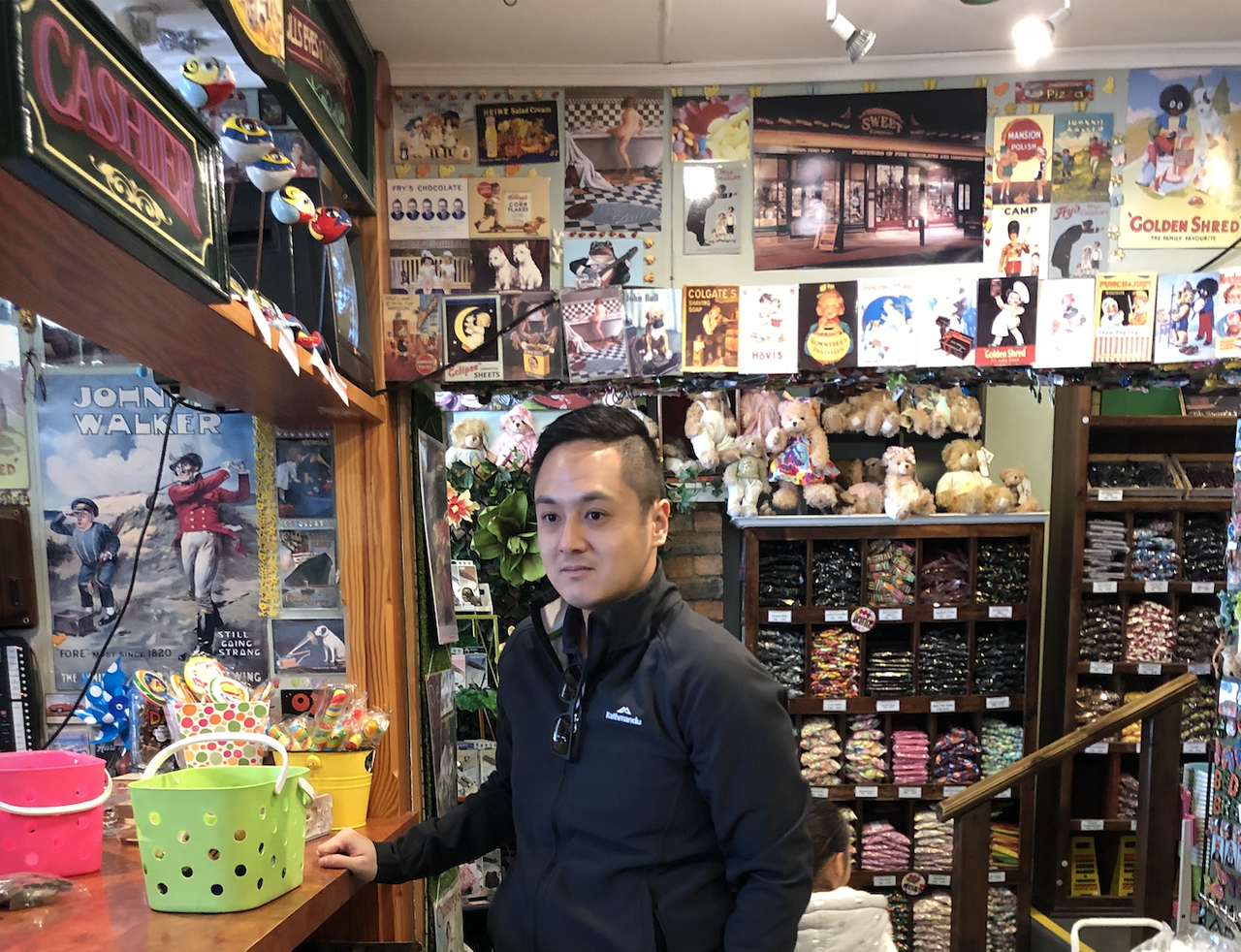 And just when you thought the sugar was over, we went to the ice creamery. I knew @principal8 and @octave4 wouldn't finish their cones, so I refused to get my own as I'd end up finishing theirs. Here's the delicious, in-house made, vanilla ice cream.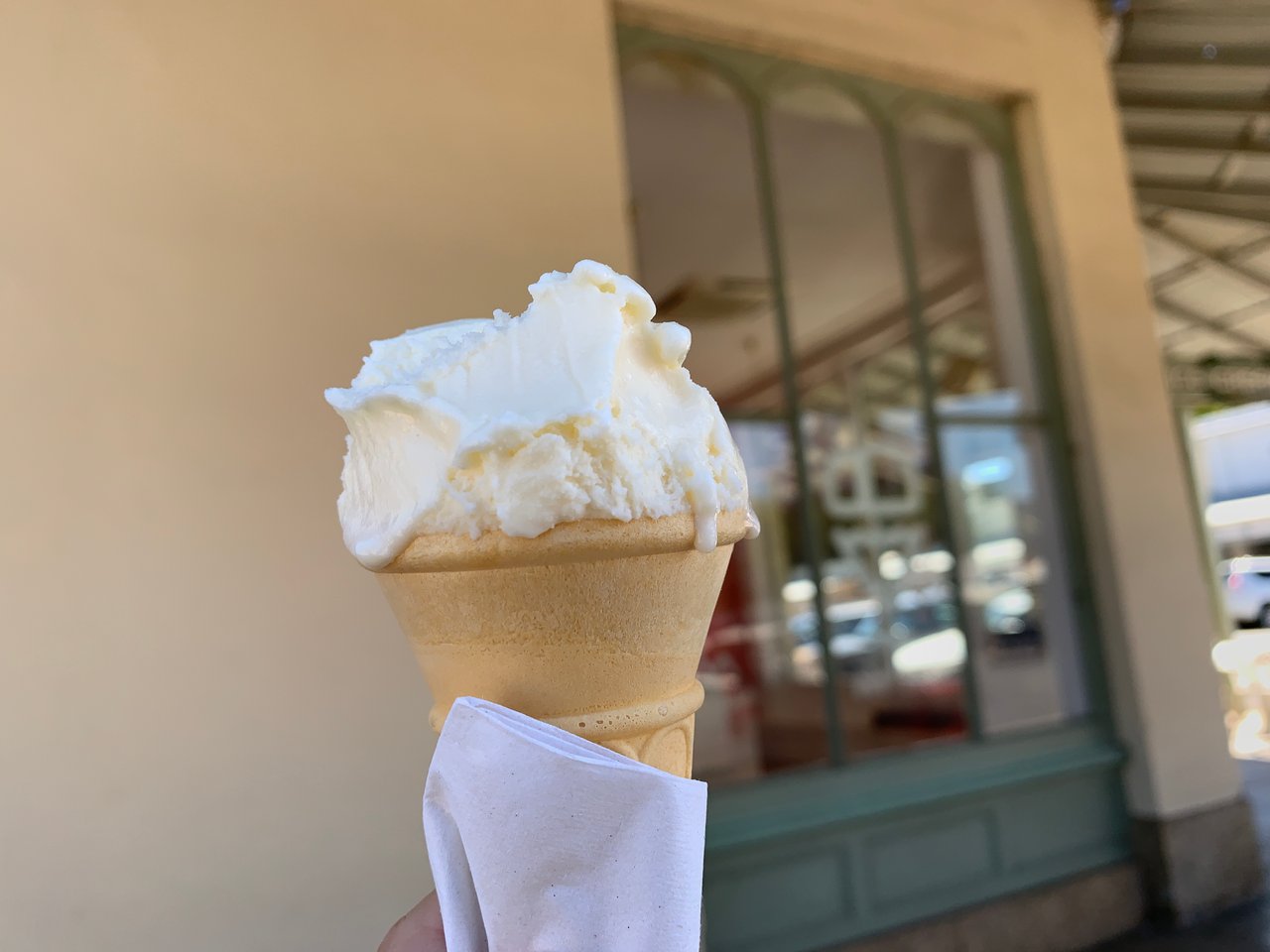 Strolling further down the road, we came across this window with posters of community events. Guess what caught my eye? An organ recital this Sunday! I think I'll be able to go :) Beechworth recently got back their Town Hall organ (last year) and I've yet to hear it. I hope to be invited to play a recital in the future. There will be "open console" afterwards so I will take a little piece to play.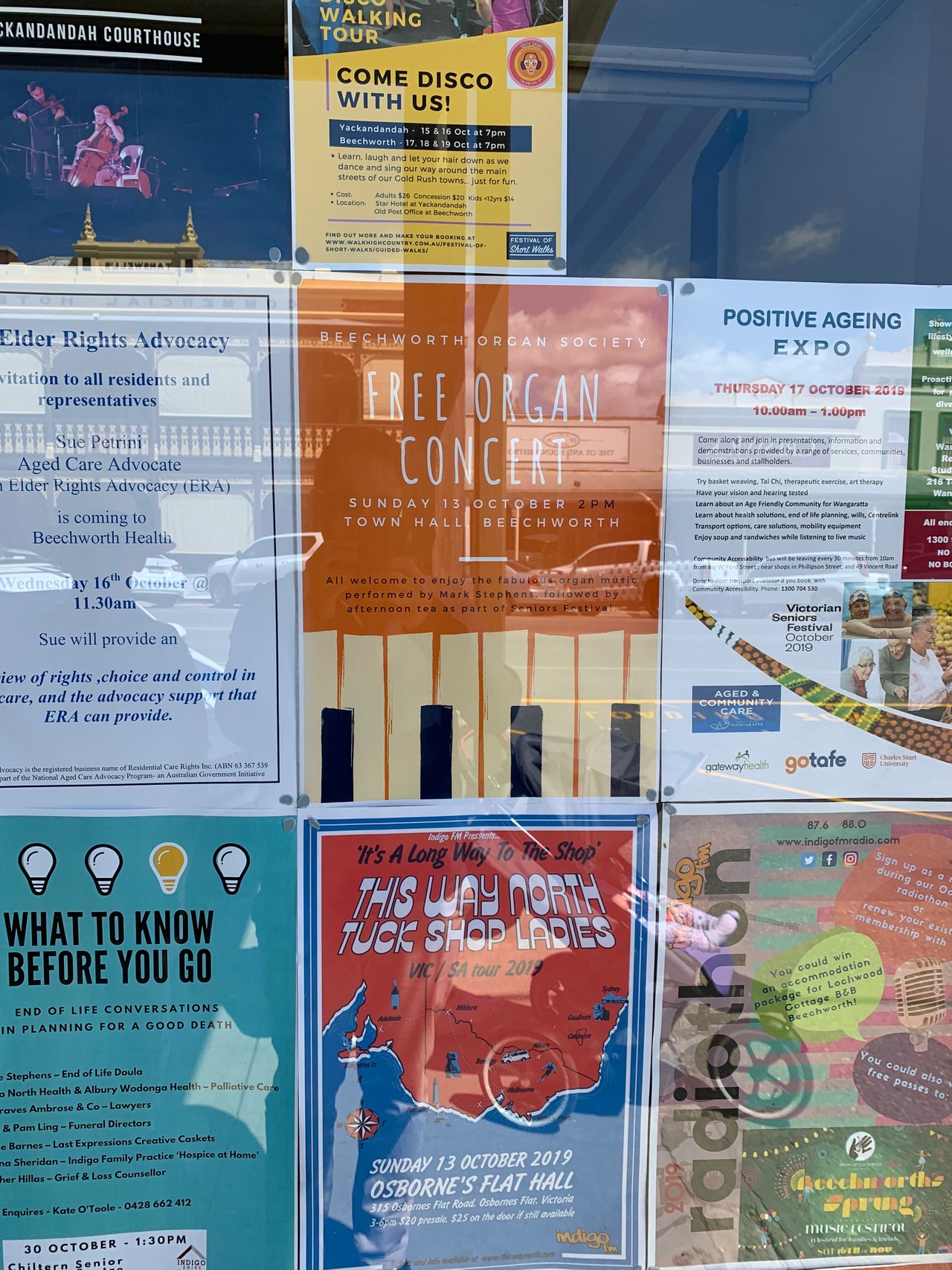 Before heading home, we took the girls to one of the parks where they could run off all their sugar induced energy. I had another coffee in hand and I decided to get a bit artistic with my photos. I am not a photographer but I try my best :)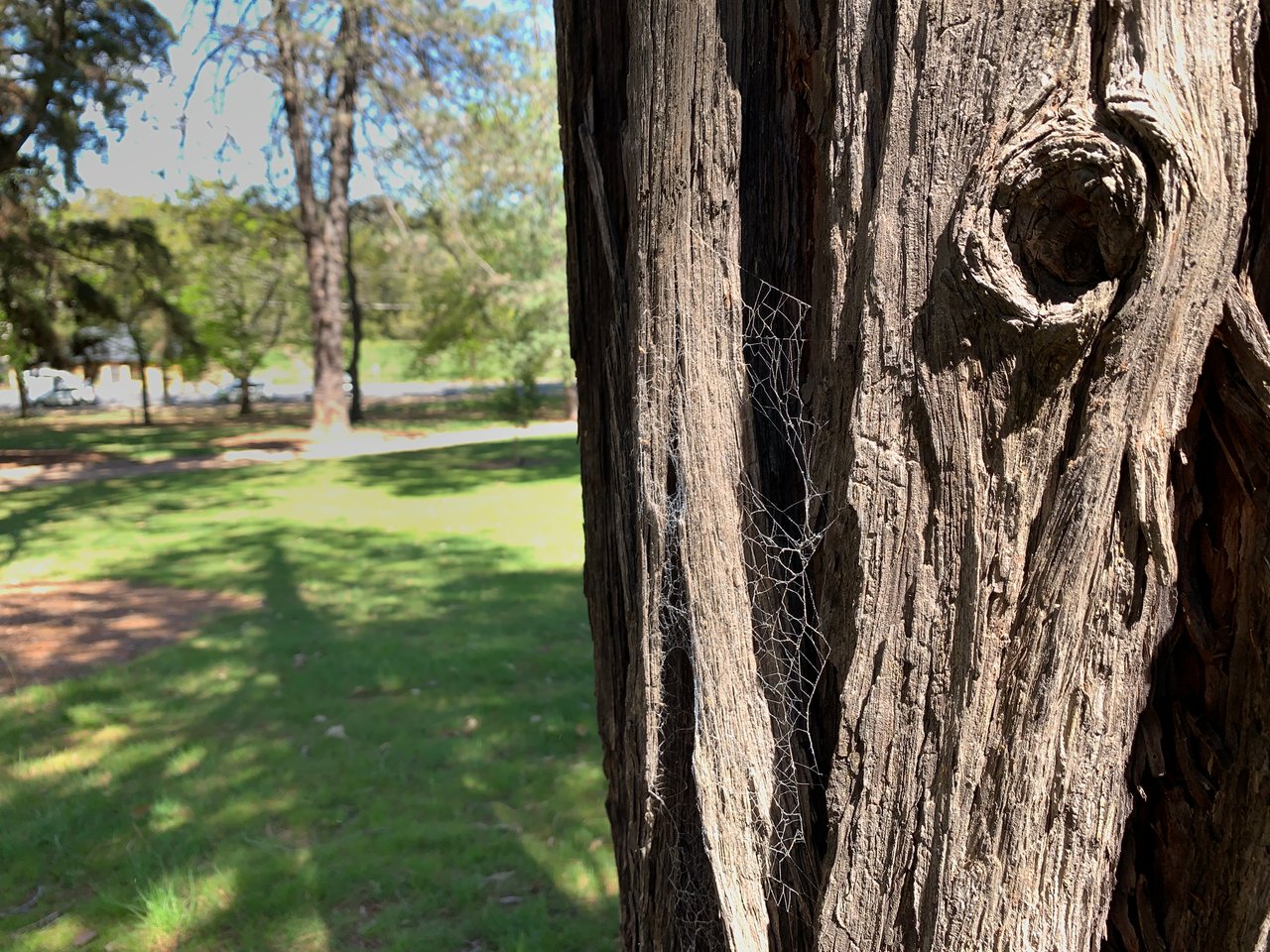 Spider web between the tree bark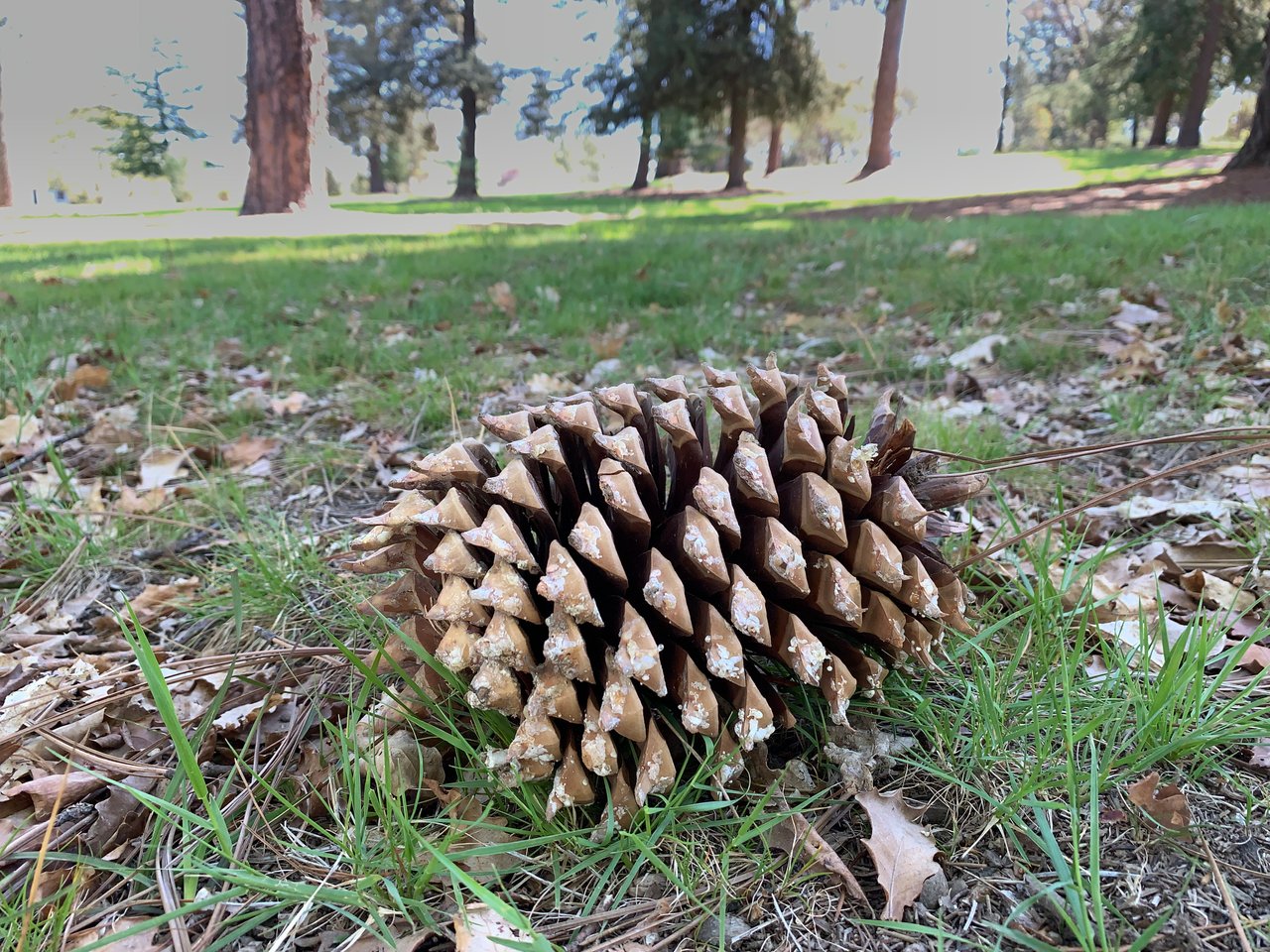 A fallen pine cone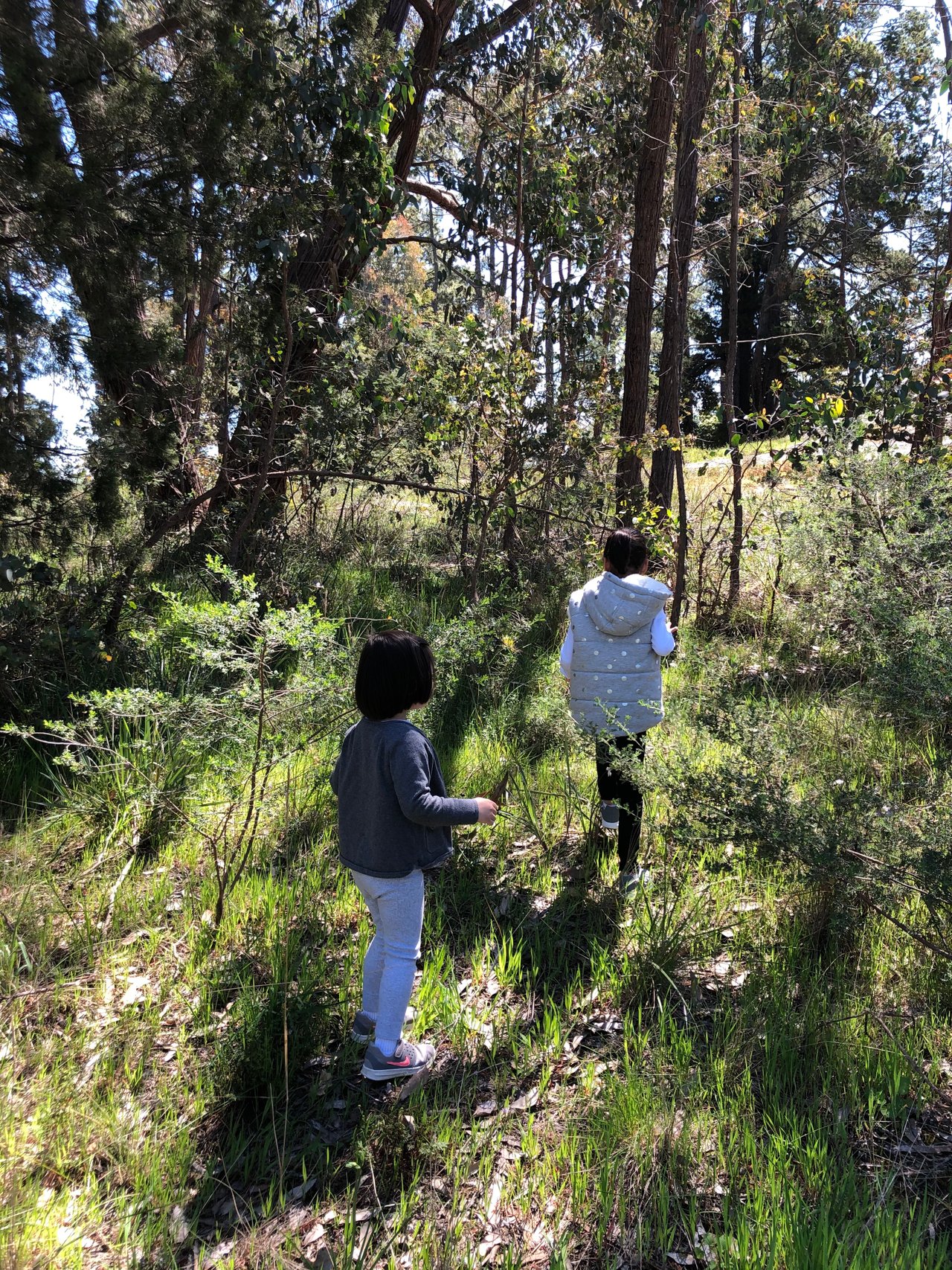 @octave4 and @principal8 exploring nature

All photos taken by me :)
Yours truly,
@contrabourdon
---
I'm co-owner of witness untersatz with organduo!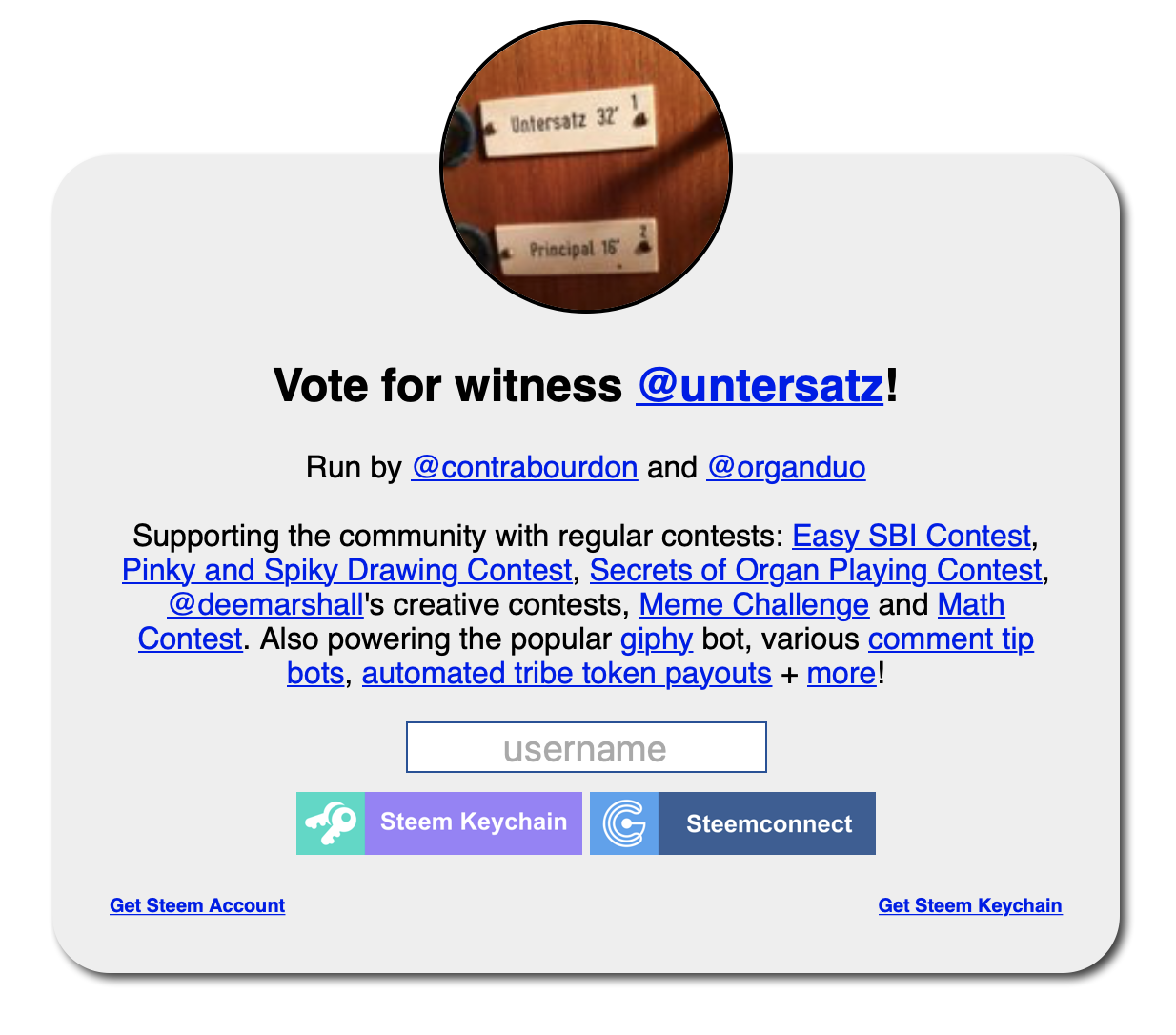 ---